Postpartum Meal Plan

Posted: 04/20/21 Updated: 02/02/23
You're in the postpartum phase now, which means taking care of baby outside the womb – but how you nourish your body during this period is just as important as ever. Now is the time to rest, restore, and replenish. Here's a look at some of the must-haves on my personal postpartum meal plan, which I created with the goal of funneling as many nutrients as possible back in to my after-baby body.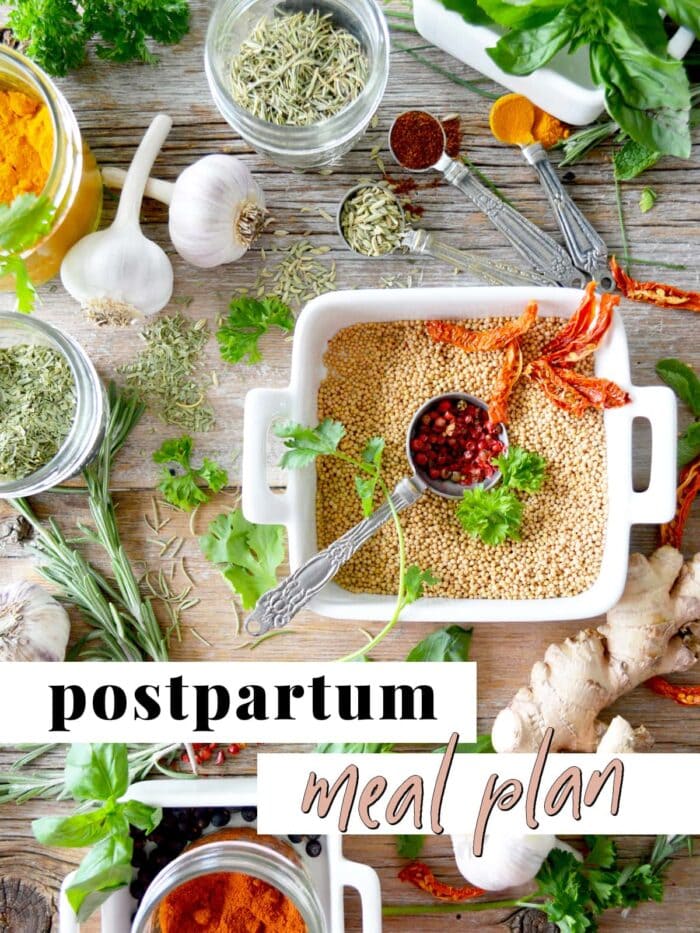 Postpartum Meal Plan Disclaimers
Please Note: The information presented in this post is just an account of my own, personal experience. Everyone is different, and what worked for me and my pregnancies may not work for someone else. I am not a medical professional, and nothing in this post is meant to replace the opinions and advice of your specific medical professional. Be sure to consult with your doctor, especially before consuming anything new.

Some links in this post may be affiliate links. Should you click through to that product and make a purchase, 40 Aprons will receive a small compensation, at no additional cost to you. Anything mentioned here is referred solely based on my experience and satisfaction with the company and/or product, and not because of any potential commission. I'll identify any affiliate links throughout the post.
Postpartum Meal Plan
Honestly, the "rules" for a postpartum meal plan don't look too terribly different from the "rules" for a pregnancy meal plan. Mainly, it's about focusing on real, whole foods that fuel, heal, and support your body and baby's. I mean, of course you want food you enjoy eating, too. But you still need to be mindful about what you're putting into your body, especially after everything your body has just gone through.

You're in recovery mode now, while simultaneously caring for a newborn baby 24/7. That's pretty taxing, not just on your body but also on your mental health. That's why it's so important to choose nourishing, nutrient-dense foods that give you the energy you need to get through the day. If you're breastfeeding, keep in mind that you'll want to get around 500 extra calories every day to maintain a good milk supply.

For me, my postpartum meal plan focus is on a lot (like, a lot) of easily digestible foods, to really maximize their impact and get the nutrients in my body ASAP. Lots of bone broth, plenty of bone-in meats and collagen, and a big helping of specifically good-for-postpartum ingredients, like:
Seaweed – full of fiber (good for constipation), calcium (aids in bone loss), and iron (helps prevent anemia), not to mention it's a good source of nutrients like magnesium, zinc, and potassium
Oats – to help promote your milk supply, and also just get a ton of important nutrients for both you and baby
Liver (and Other Red Meat and Organs) – so much B12 and iron which are both great to replenish blood post-labor
Turmeric – to reduce inflammation and boost immunity
What's On My Postpartum Meal Plan
Pro tip: freezer meals will be your best friends. Seriously, whatever you can make ahead and freeze, do it. Now is a time you need to rest and recuperate as much as possible, and the less cooking you have to do, the better.

These are a few of the recipes I've included on my postpartum meal plan for baby #3. I've cleared my foods with my doctor, based on my specific body, pregnancy, and health history. Be sure to consult with your medical professional before making any drastic dietary changes!
Week One – Breakfasts
Week One – Lunches
Week One – Dinners
Ginger Fried Rice
Oyster Stew
Chili with Liver
Moroccan Chickpea Stew with Chicken Thighs
Chicken and Rice Soup (with a whole chicken)
Week Two – Breakfasts
Week Two – Lunches
Chicken Curry with Turmeric Lemon Rice
Seaweed Soup with Scallions
Week Two – Dinners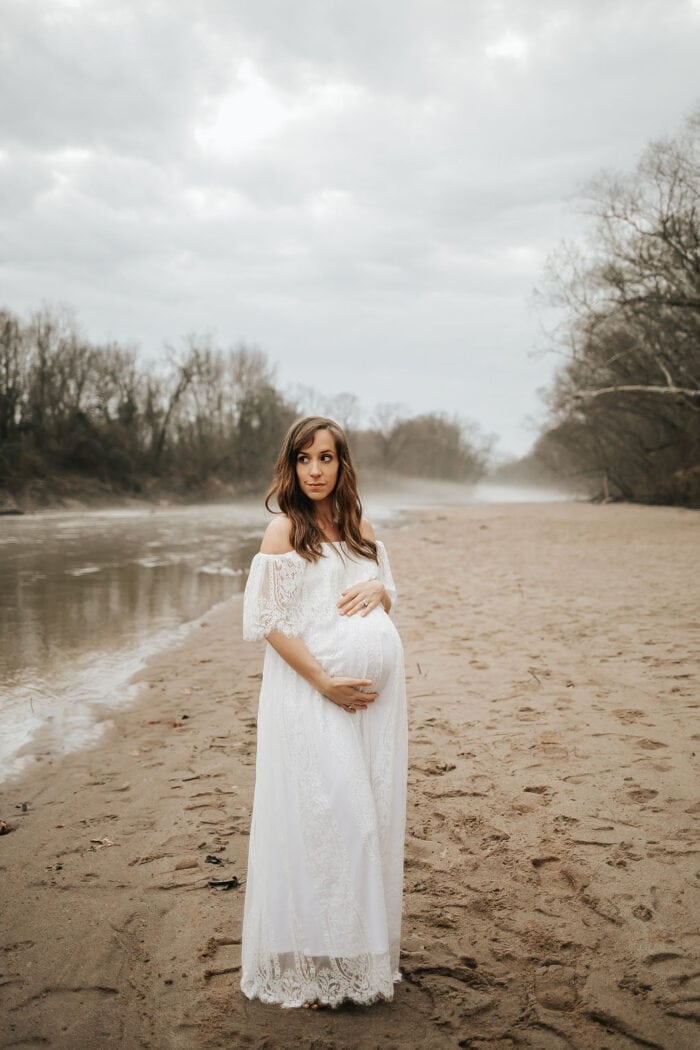 Other Pregnancy-Related Posts