30-Day Whole30 Meal Plan

Posted: 12/19/19 Updated: 02/02/23
This Whole30 meal plan is 30 days of breakfast, lunch, and dinner, with proven, delicious, family-friendly recipes! You won't get bored, and you'll actually love Whole30 with this free printable meal plan with shopping lists. Download the meal plans and shopping list here!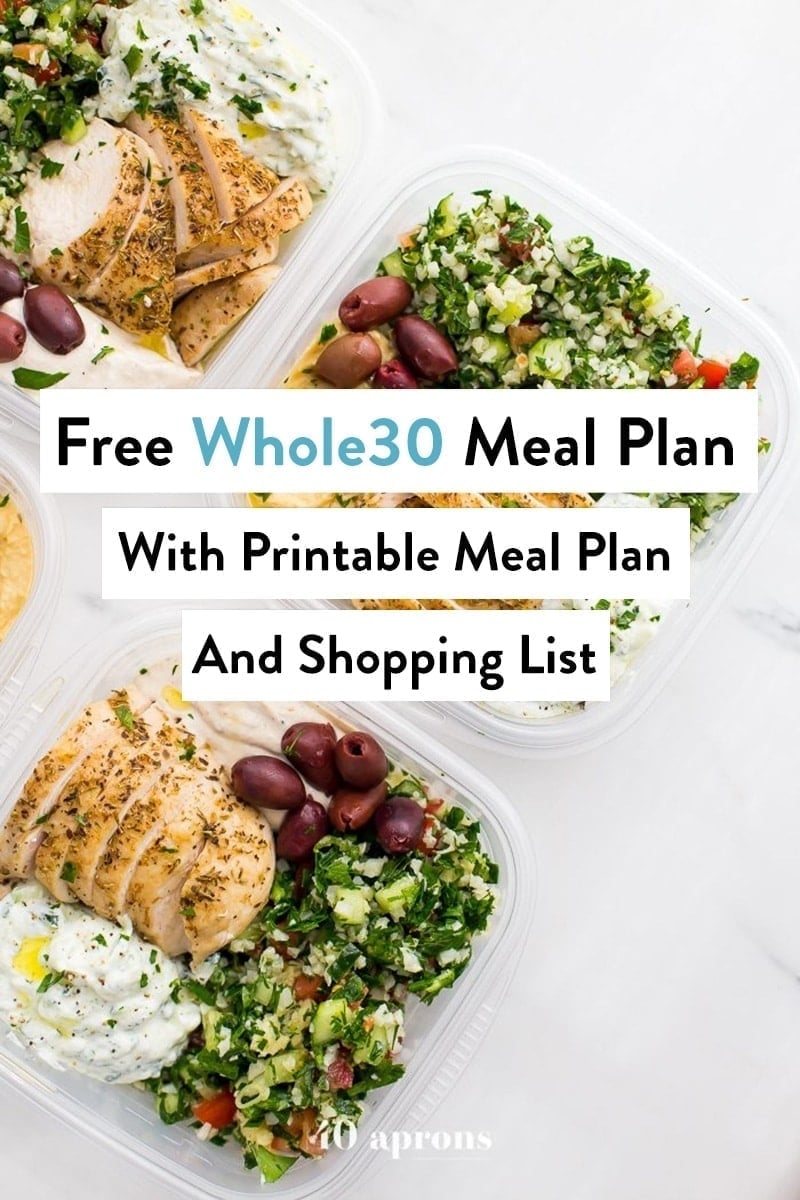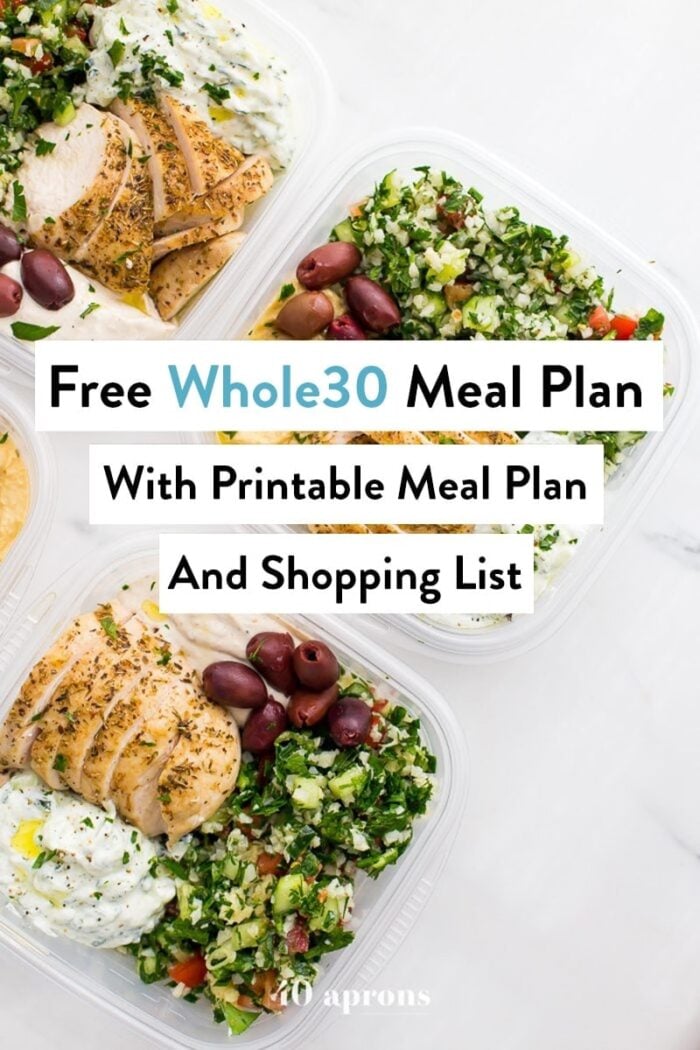 What is Whole30?
Whole30 is a 30-day eating plan that eliminates sugar, alcohol, grains, legumes, soy, and dairy from your diet and instead focuses on whole foods. A large part of Whole30 is cutting out inflammatory foods from your diet, which can trigger an immune response in some people. It is great for getting insight into what foods may be causing negative reactions in your body.
What Are the Benefits of Following Whole30?
Whole30 is an amazing way to "reset" your body and help build or maintain a healthy relationship with food. It can also help you to discover what foods may be having a detrimental effect on your health. Results vary from person to person, but the most common benefits include:
Why Whole30?
Whole30 is a great meal plan because you don't track calories or macros, limit your portions, and you should never feel hungry! It's a great way to discover what foods cause problems for YOU (not your best friend, your husband, your neighbor, or, heck, even me), as well as new foods you love. And honestly… the food is so good!
The Whole30 Meal Plan
This plan will take you through all of your meals for the next 30 days. These recipes are easy and simple to make and are great for meal prepping so that you never are caught unprepared. The best way to succeed with Whole30 is to plan, and I've done all the planning for you!
This plan is designed for 2 people, with some recipes making enough for more than 2. These recipes are integrated with leftovers in the meal plan.
Click here to download your free shopping list & menu!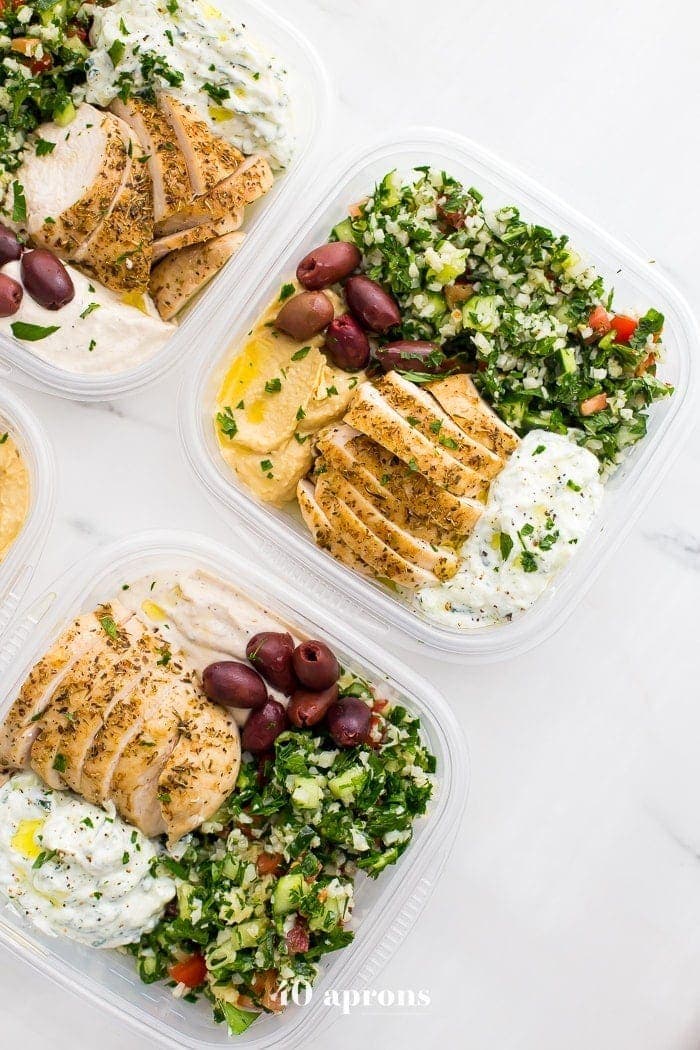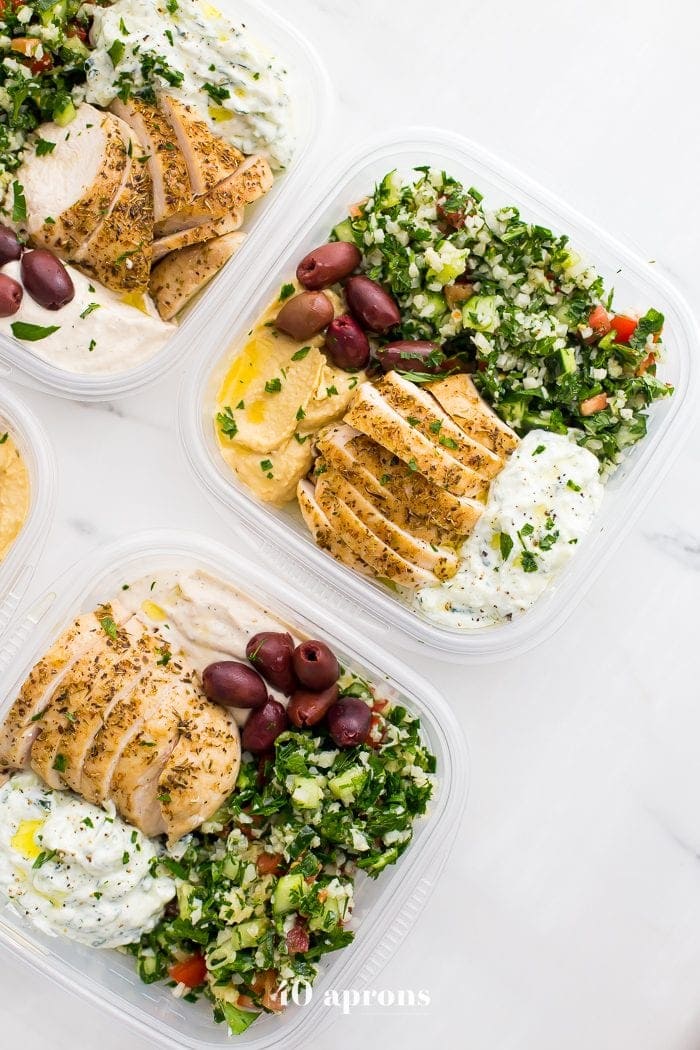 The Whole30 Meal Plan – Week 1
Day 1
Day 2
Day 3
Day 4
Day 5
Day 6
Day 7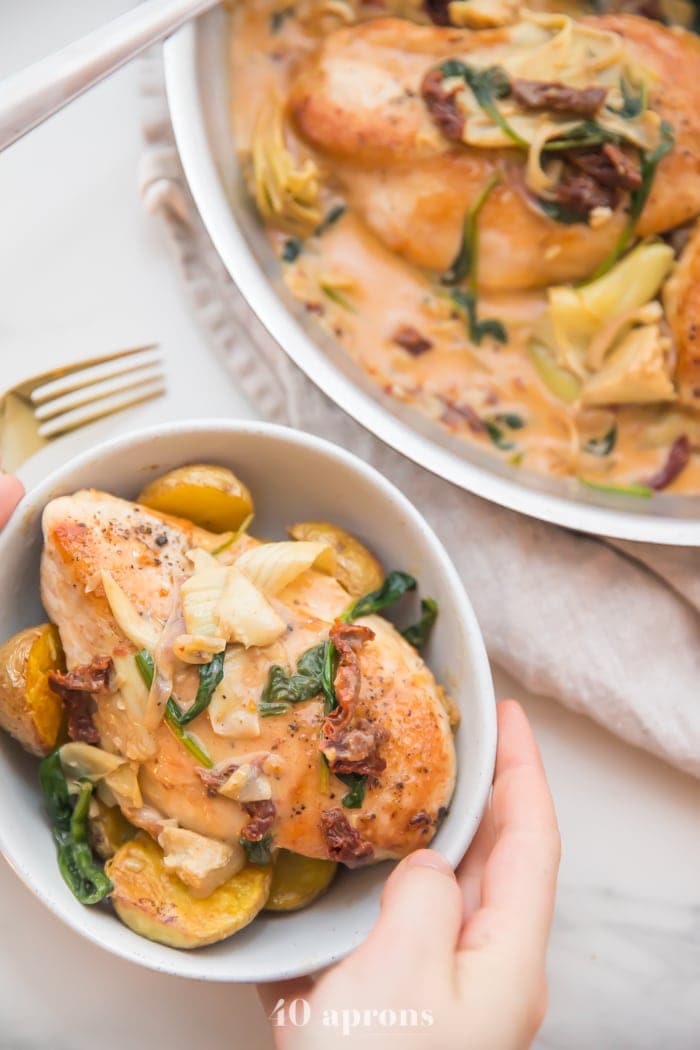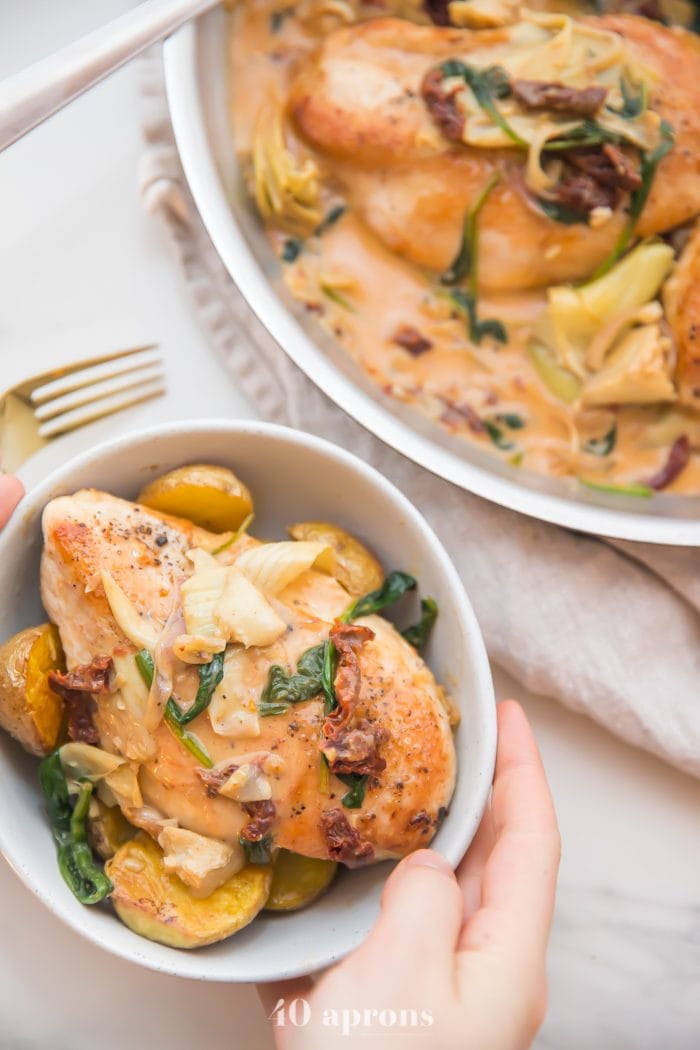 The Whole30 Meal Plan – Week 2
Day 1
Day 2
Day 3
Day 4
Day 5
Day 6
Day 7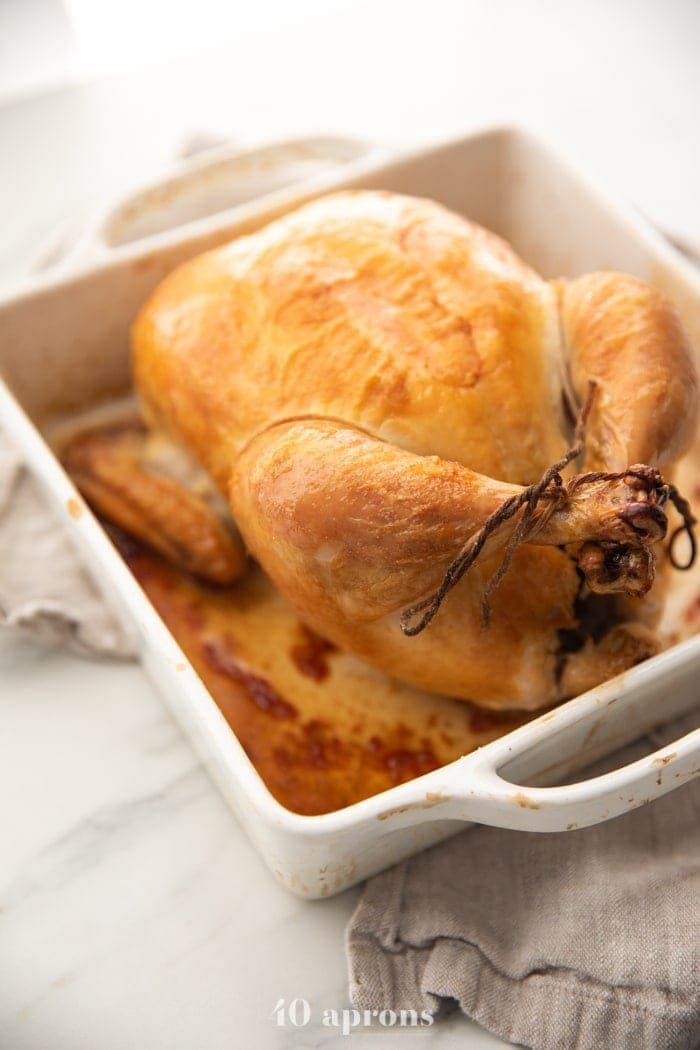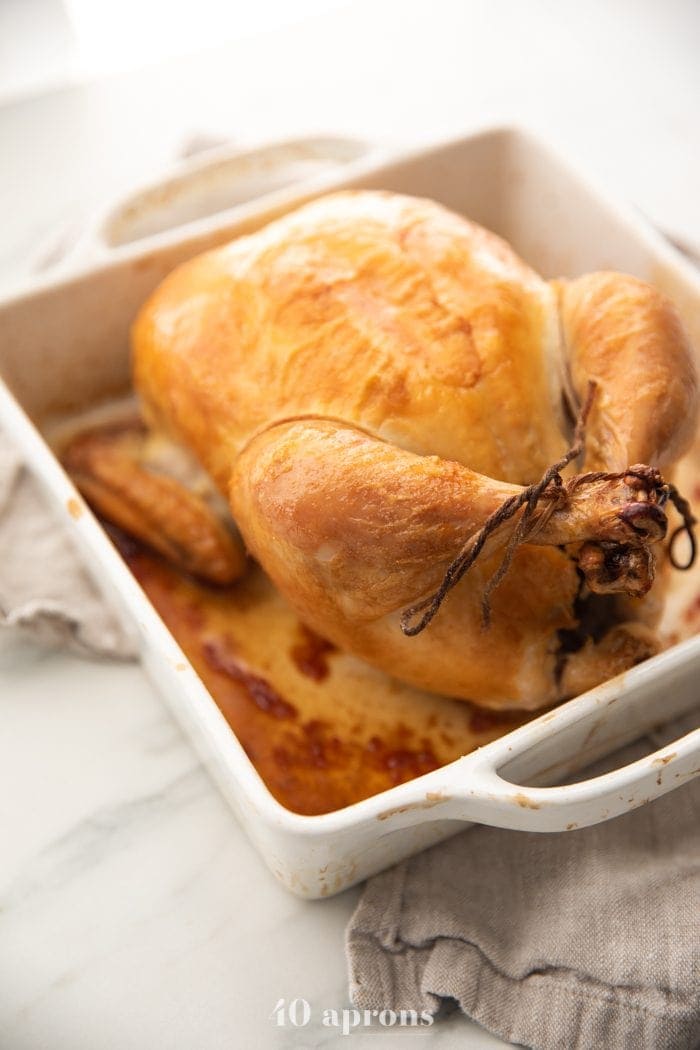 The Whole30 Meal Plan – Week 3
Day 1
Day 2
Day 3
Day 4
Day 5
Day 6
Day 7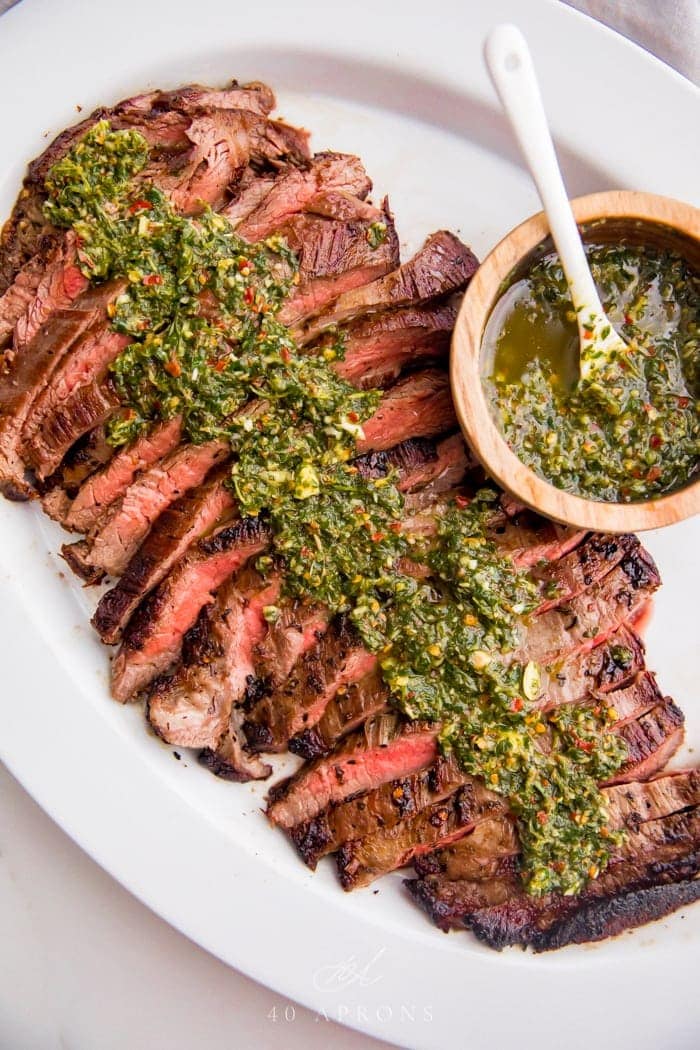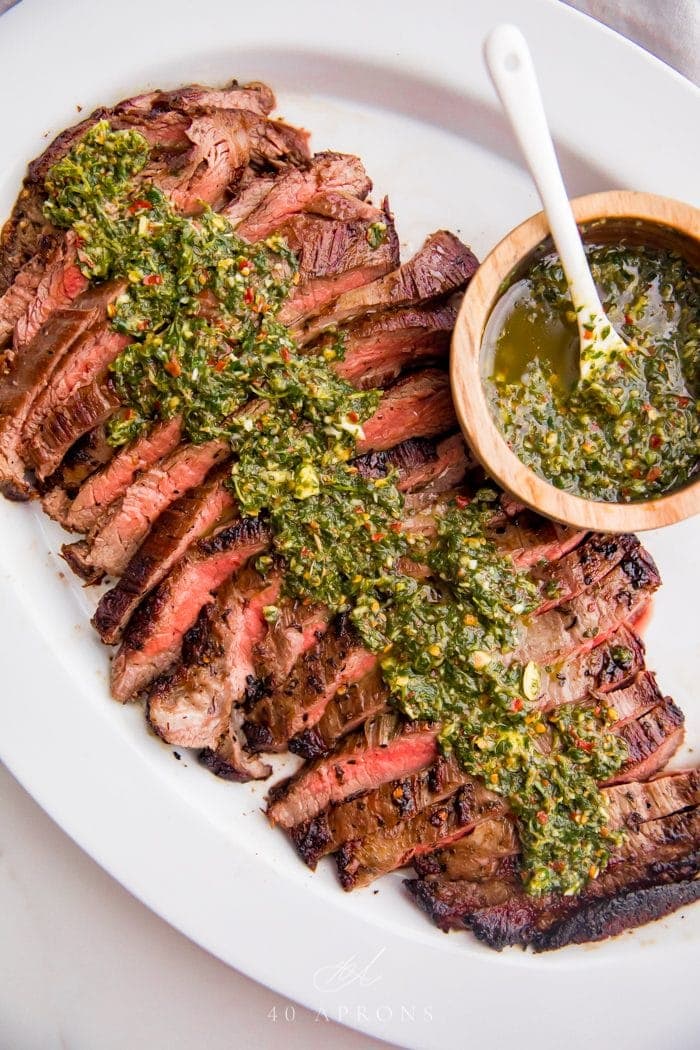 The Whole30 Meal Plan – Week 4
Day 1
Day 2
Day 3
Day 4
Day 5
Day 6
Day 7
Day 8
Day 9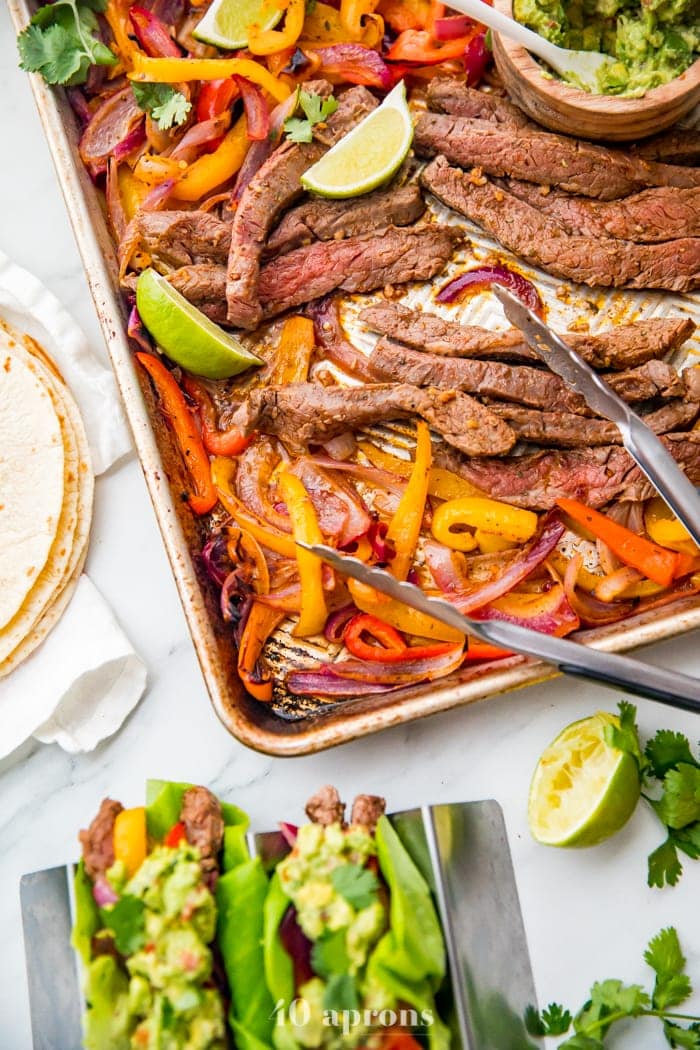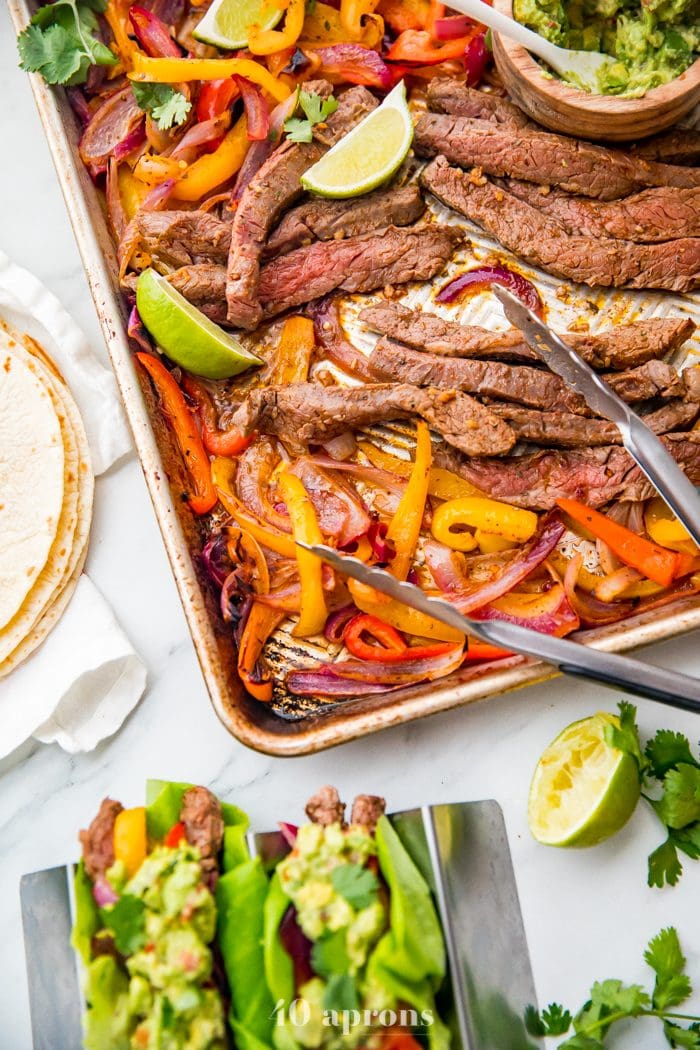 The Complete Whole30 Meal Plan
This 30-day meal plan is full of easy and delicious recipes that are all easy to make with pantry staple ingredients. To get the most out of Whole30, try to deviate from the plan as little as possible. Plan ahead with these meals, and you should have no trouble succeeding with Whole30!
If you haven't already, download my absolutely free menu and shopping lists!
Hey – you've made it this far, and now we're best friends! If you make any of these recipes or try this meal plan, I'd love for you to give it a star rating ★ below. Make sure you follow me on Instagram, Pinterest, and Facebook, too!
What can you eat on Whole30?
Lots! You can eat vegetables (including potatoes!), fruit (in moderation), eggs, meat that has been processed, seafood, some oils, ghee, nuts, seeds, and coffee.
Do people lose weight on Whole30?
Yes! While the overall goal is to break your emotional attachment to food and discover what makes you feel your best, most people do lose weight on Whole30.
What's not allowed on Whole30?
While doing Whole30, you commit to not consuming dairy, grains, legumes, added sugar, junk food (including recreations with Whole30-compliant ingredients), carrageenan, MSG, sulfites, or alcohol. Yep, there's no drinking on Whole30.
Can you eat fruit on Whole30?
Yes! You can have about 2 servings of fruit per day, so long as they are eaten with your meal and not as a "dessert."