The Best Whole30 Soup Recipes

Posted: 12/21/19
These are the best Whole30 soup recipes to keep you full and cozy but still compliant! From Zuppa Toscana to Thai tom kha gai (coconut chicken soup), chicken pot pie soup to loaded potato soup, we've got your soup craving totally covered with this roundup of the best recipes.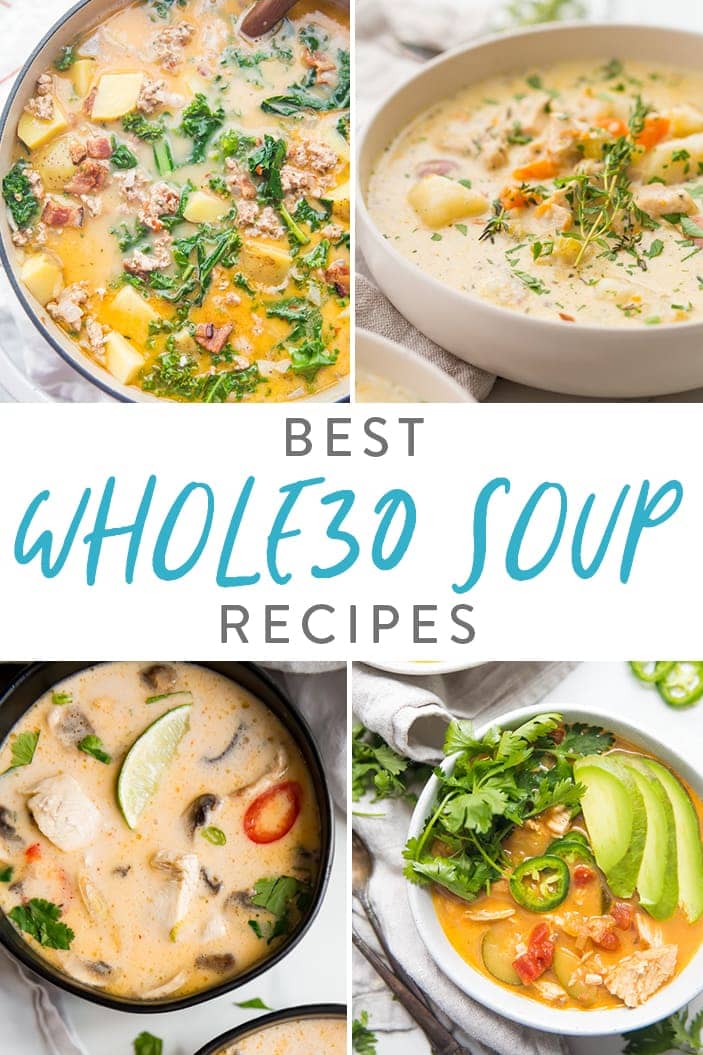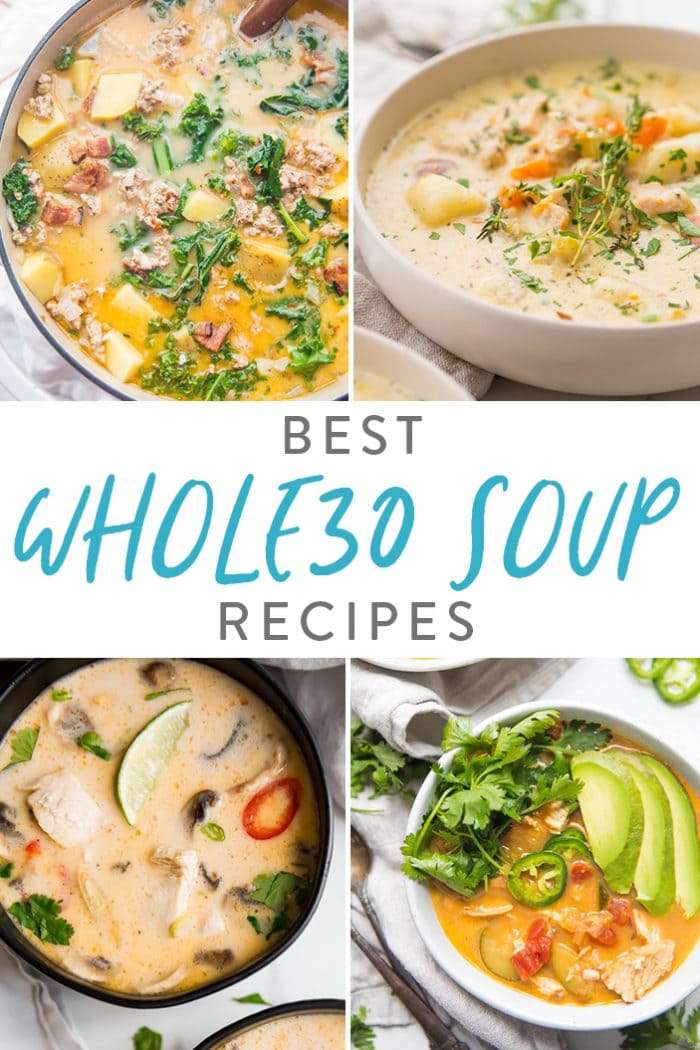 Chicken Whole30 Soup Recipes
Instant Pot Healthy Chicken Pot Pie Soup
This healthy chicken pot pie soup is super rich, creamy, and comforting. Made in the Instant Pot, it's paleo, Whole30, dairy free, and gluten-free, too, without skimping on any flavor. This healthy soup comes together in about 30 minutes and is good enough to eat all week!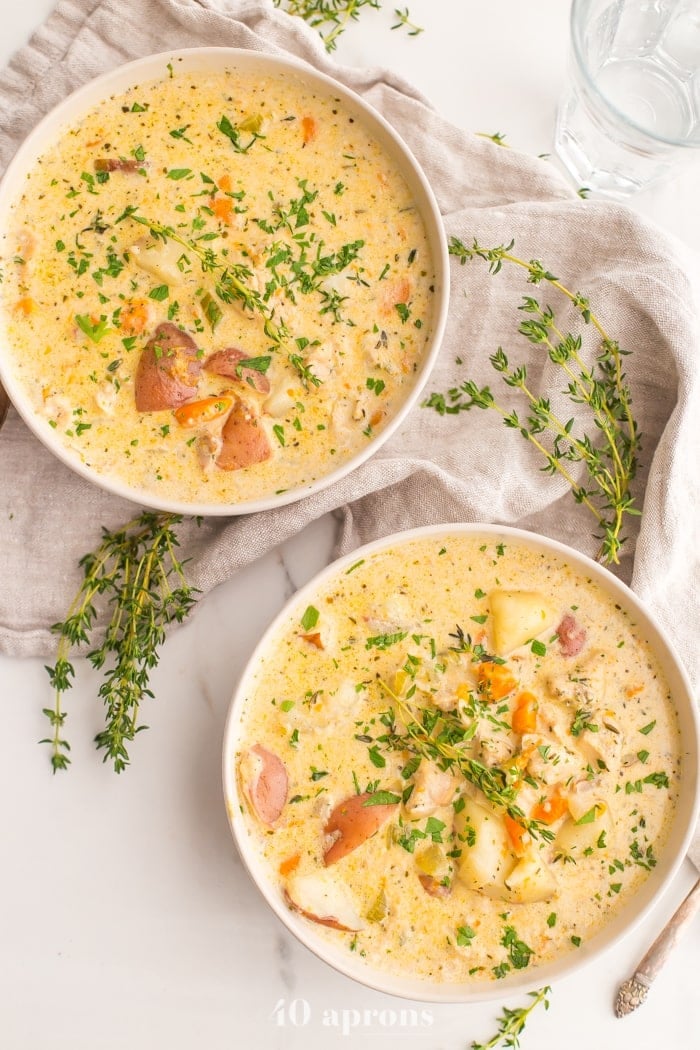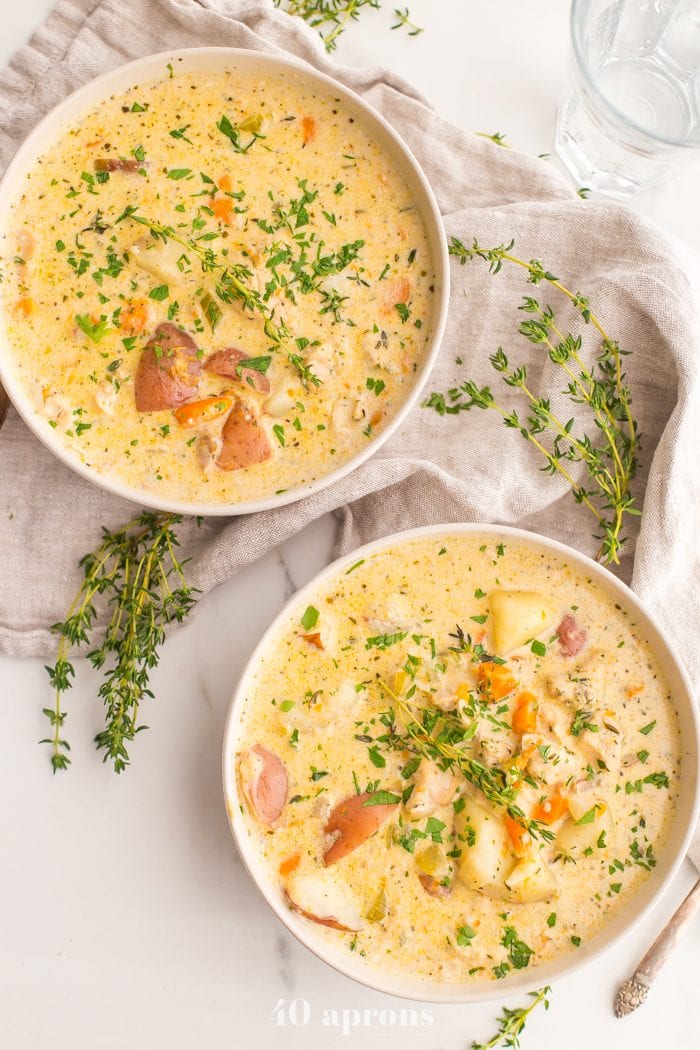 Best Ever Tom Kha Gai Soup (Thai Coconut Chicken Soup)
This tom kha soup recipe (or Thai coconut chicken soup) is absolutely perfect. Rich and creamy yet tangy and salty, this Thai coconut chicken soup recipe is filling but light and positively bursting with flavor. The very best tom kha gai recipe I've ever made or tried.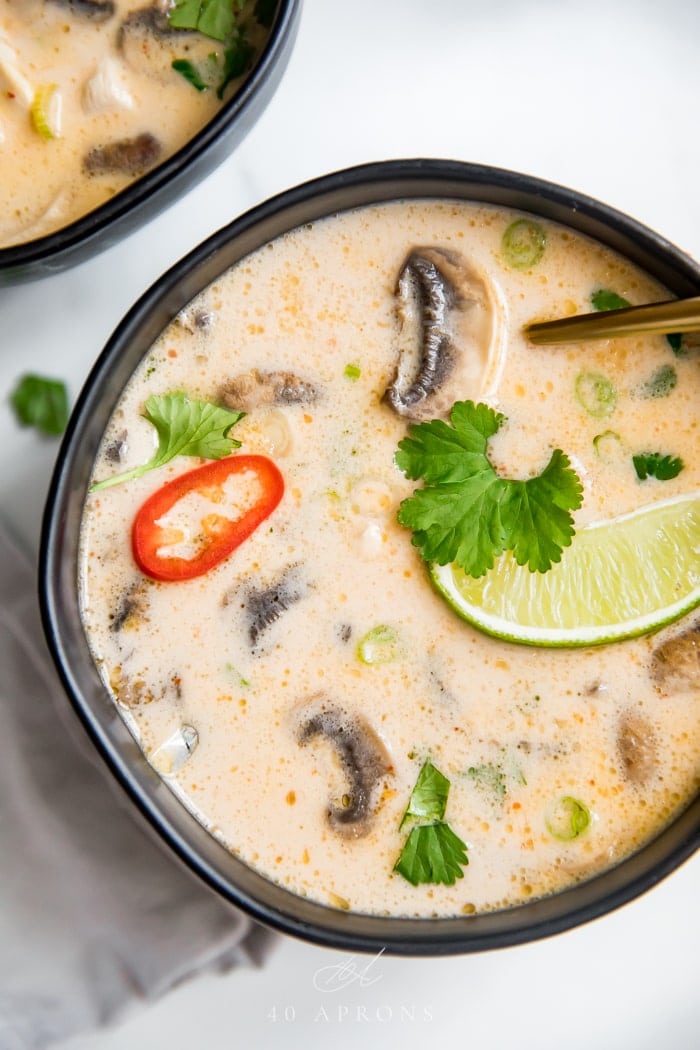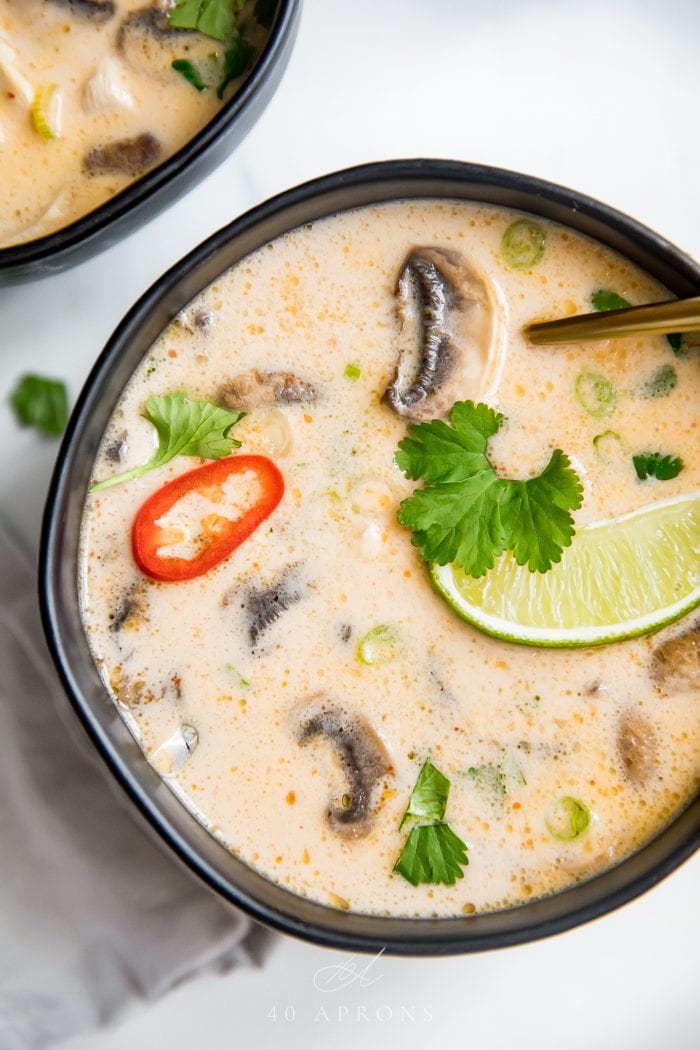 Instant Pot Chicken Tortilla-Less Soup
This Whole30 Instant Pot chicken tortilla-less soup is full of flavor and so easy to make! Super quick and filling, this Mexican soup is creamy, spicy, and low carb.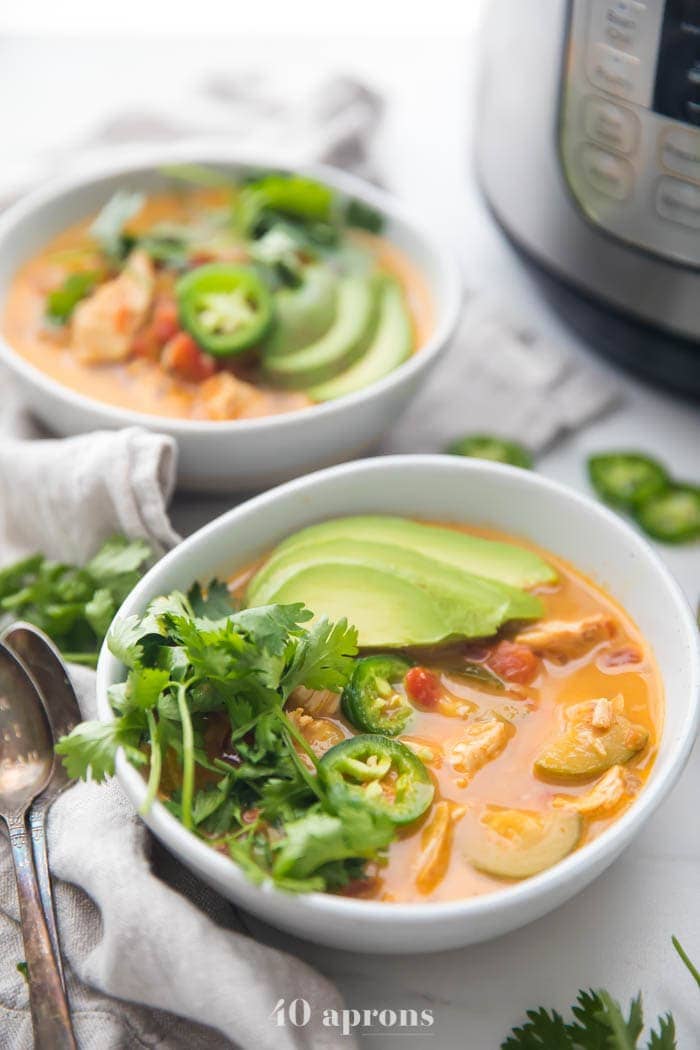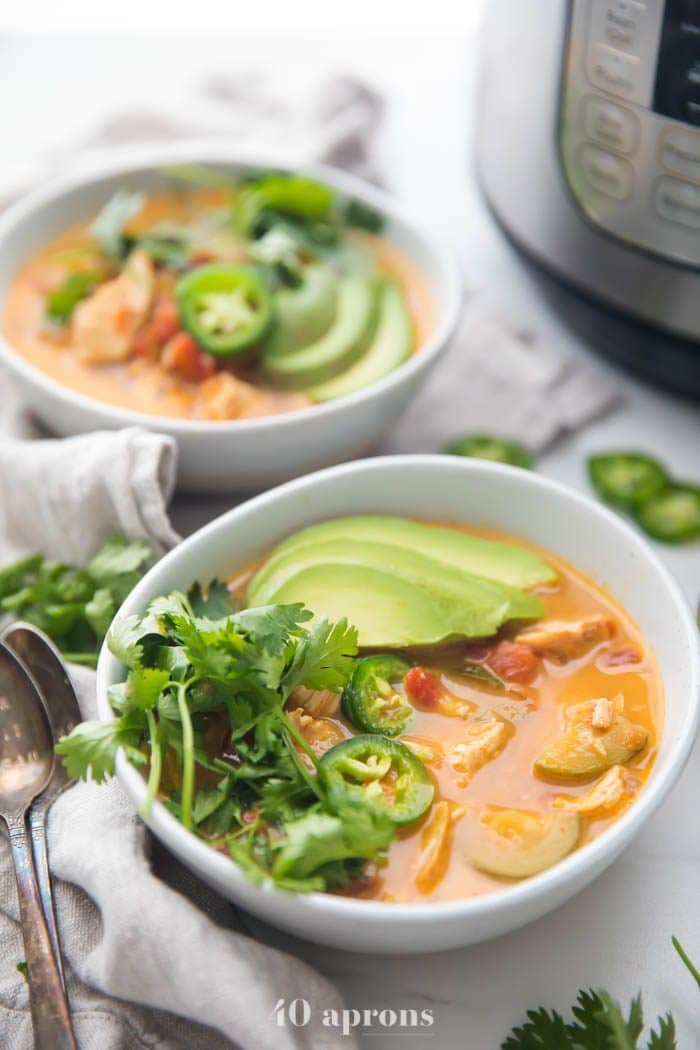 This Whole30 healthy Zuppa Toscana is rich and creamy, spicy, and absolutely bursting with flavor. You'll love this filling, Whole30 soup anytime, but especially during cold, wintry months.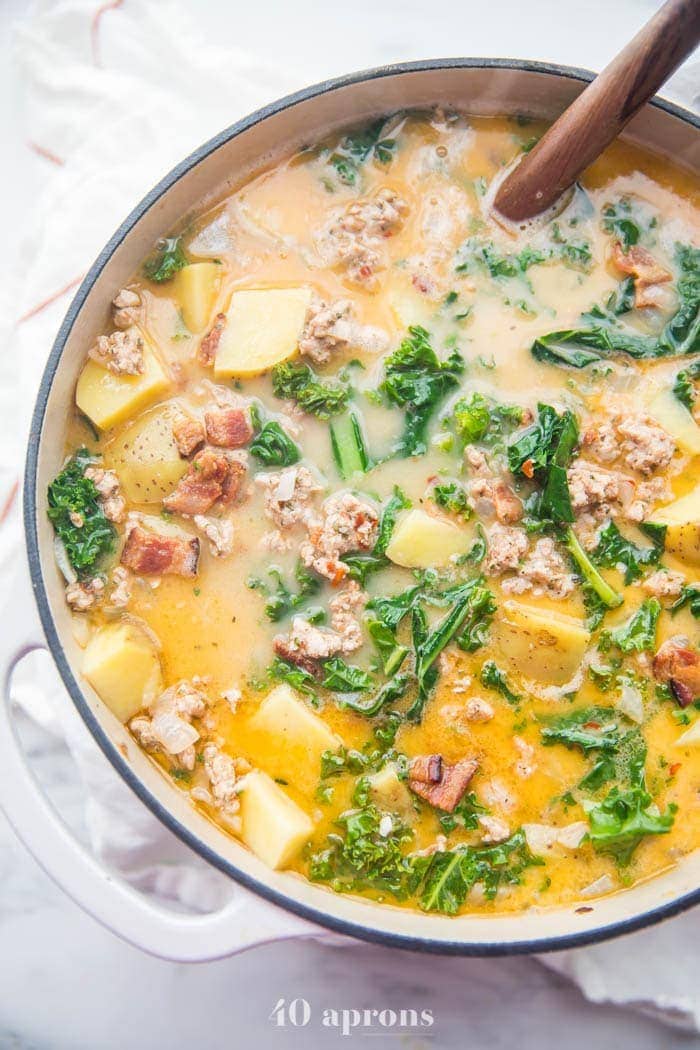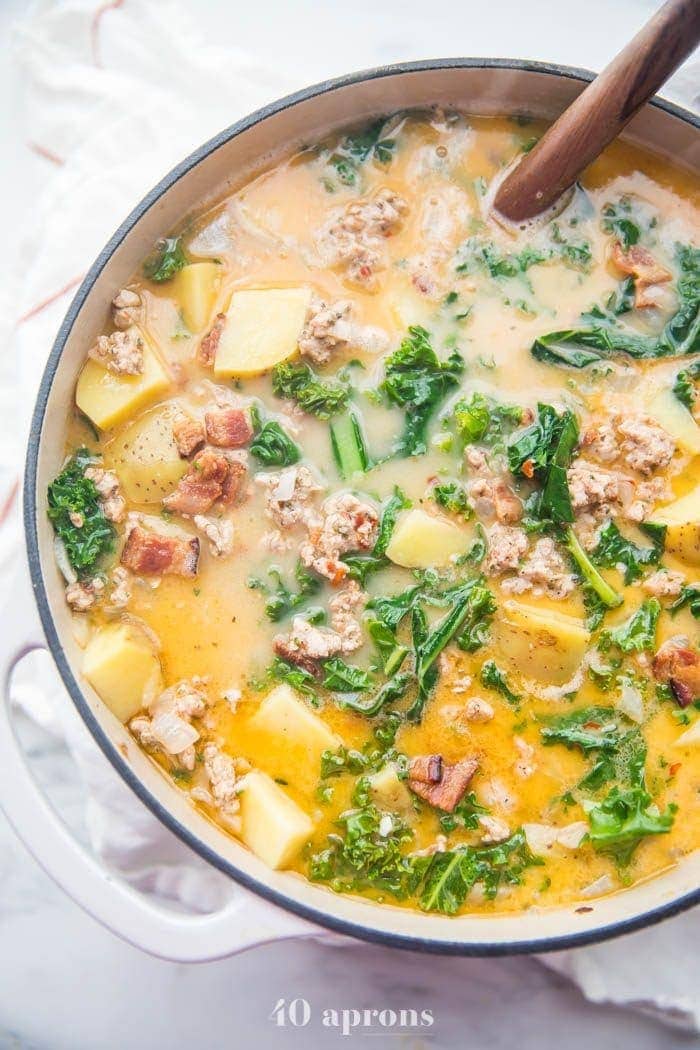 Instant Pot Chicken Rice Soup by Paleo Running Momma
This Paleo and Whole30 Chicken Rice Soup is made fast in the Instant Pot so it's great for meal prepping and weeknights! This cozy soup has lots of flavor and is packed with veggies and protein. The "rice" is actually cauliflower so it's low in carbs, grain free, and dairy free.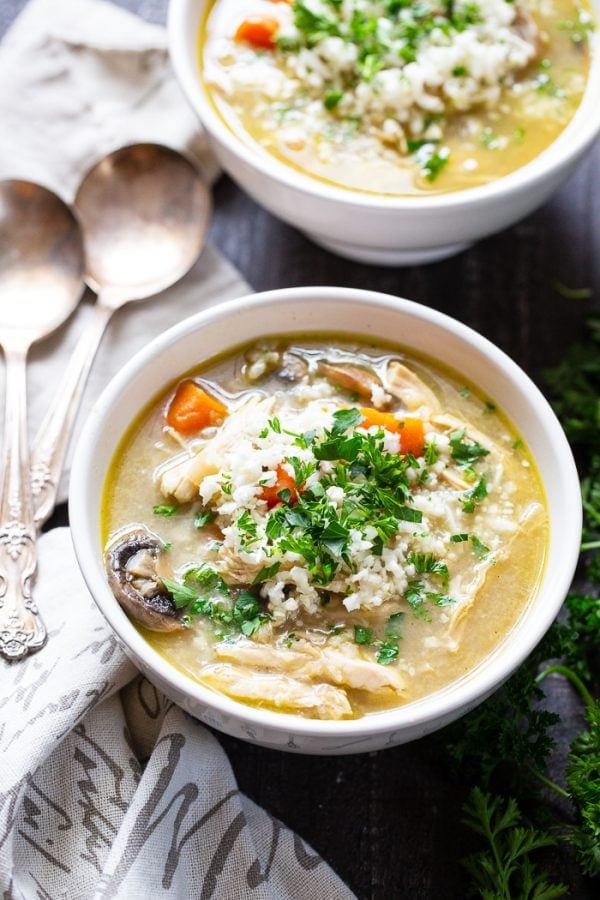 Potato, Leek & Chicken Soup with Kale by Tastes Lovely
Paleo & Whole30 Potato, Leek & Chicken Soup with Kale – a healthy and flavorful detox soup recipe. Gluten free, grain free, sugar free, dairy free, clean eating.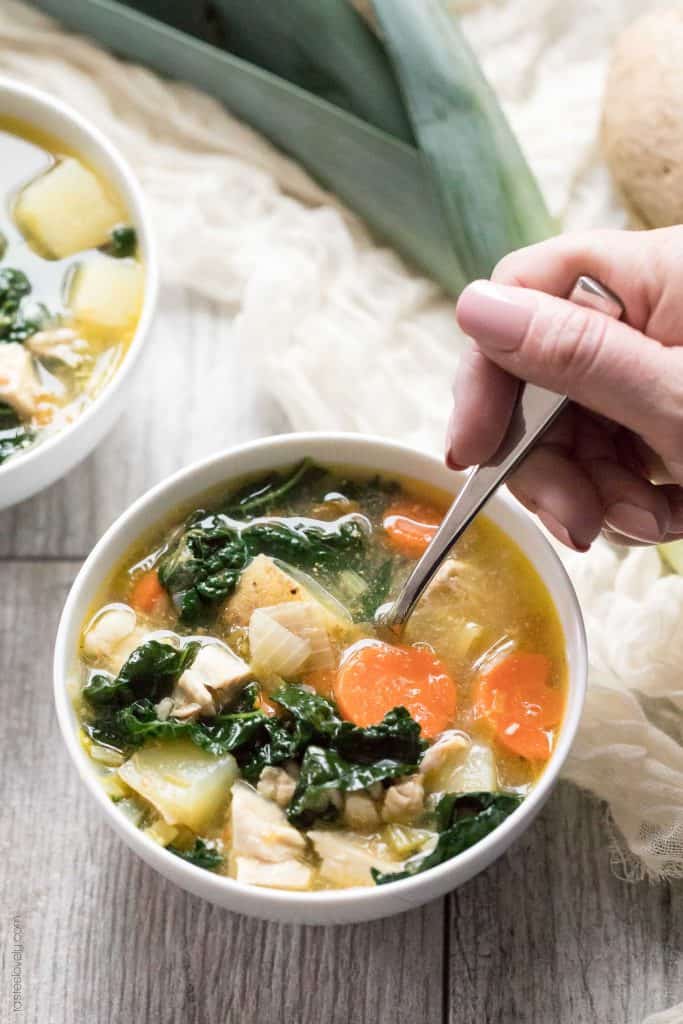 Vegan Whole30 Soup Recipes
This right here is the perfect Whole30 Instant Pot tomato soup (vegan) recipe. Creamy and rich, but dairy-free and refined-sugar-free, this Whole30 Instant Pot tomato soup comes together easily and is the perfect nourishing and comforting soup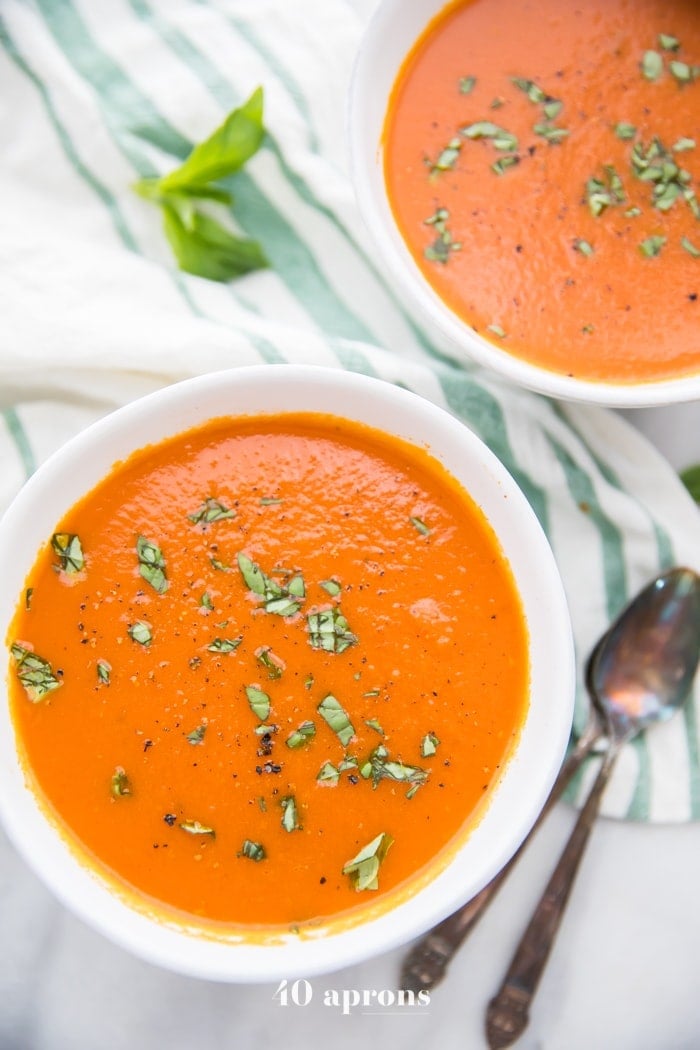 This cheesy vegan broccoli soup is rich and creamy, easy to make, and a perfect paleo fall recipe. Whole30 compliant and totally dairy-free, there's plenty of cheesy flavor but no weird ingredients!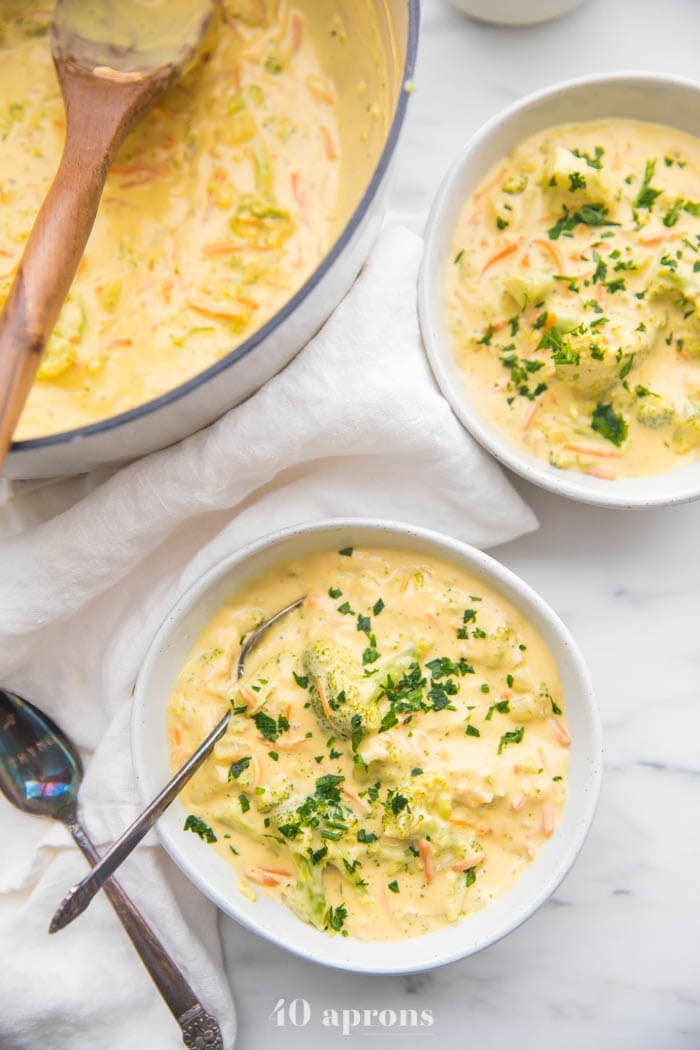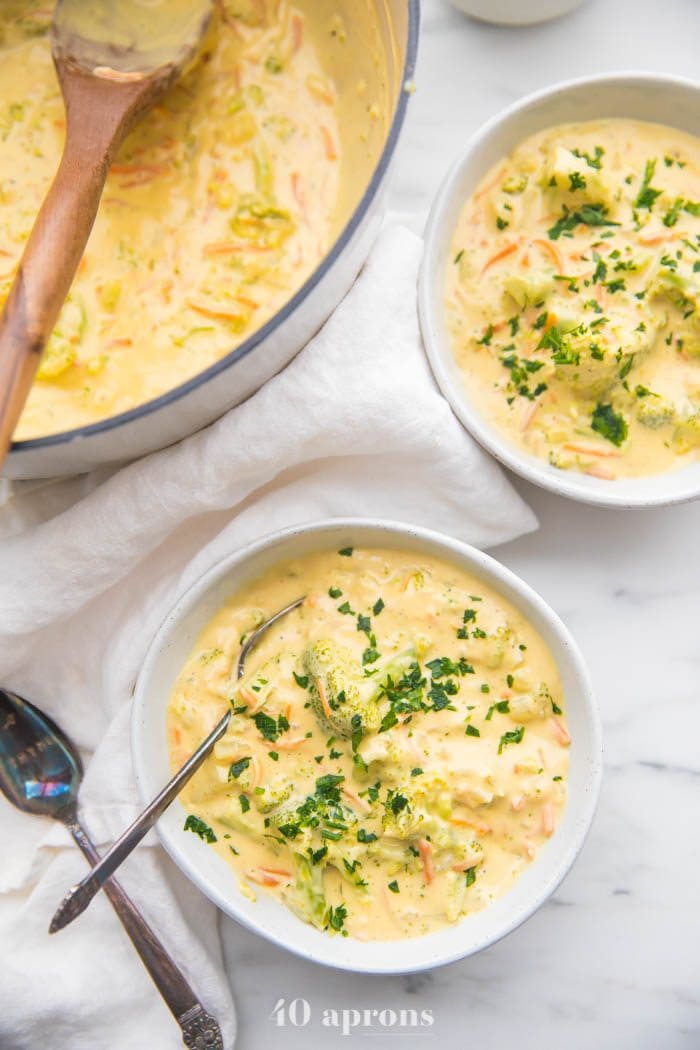 Curried Cauliflower Rice Kale Soup by Cotter Crunch
Kale soup with curried cauliflower rice is one flavorful healthy soup recipe to keep you warm this season. An easy vegan, Whole30-friendly, paleo soup recipe for a nutritious course. Pair with protein and a plated fat -Cheryl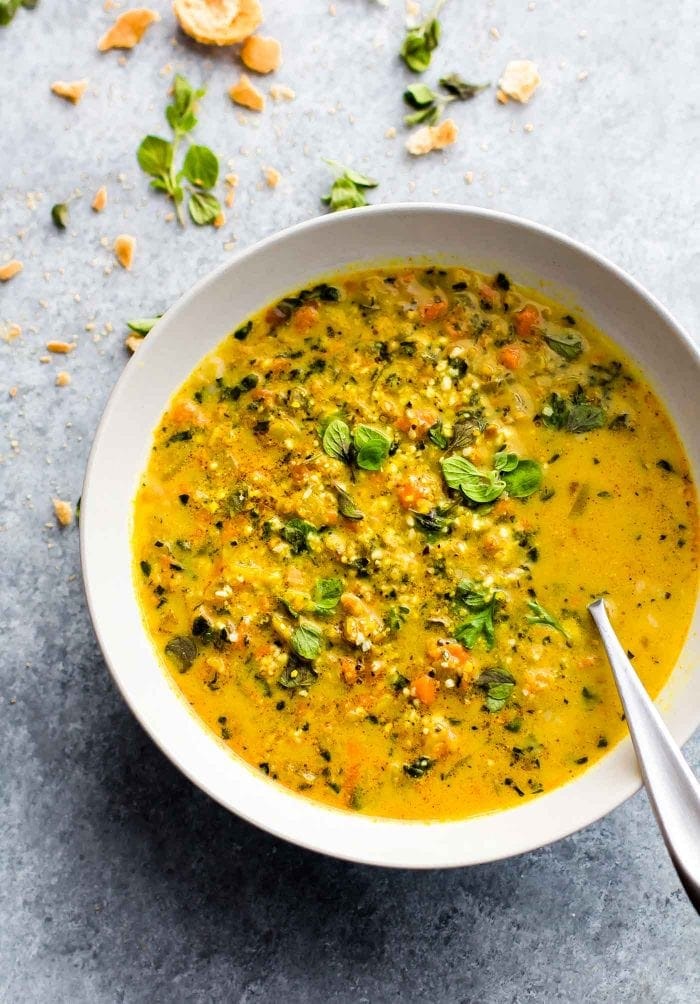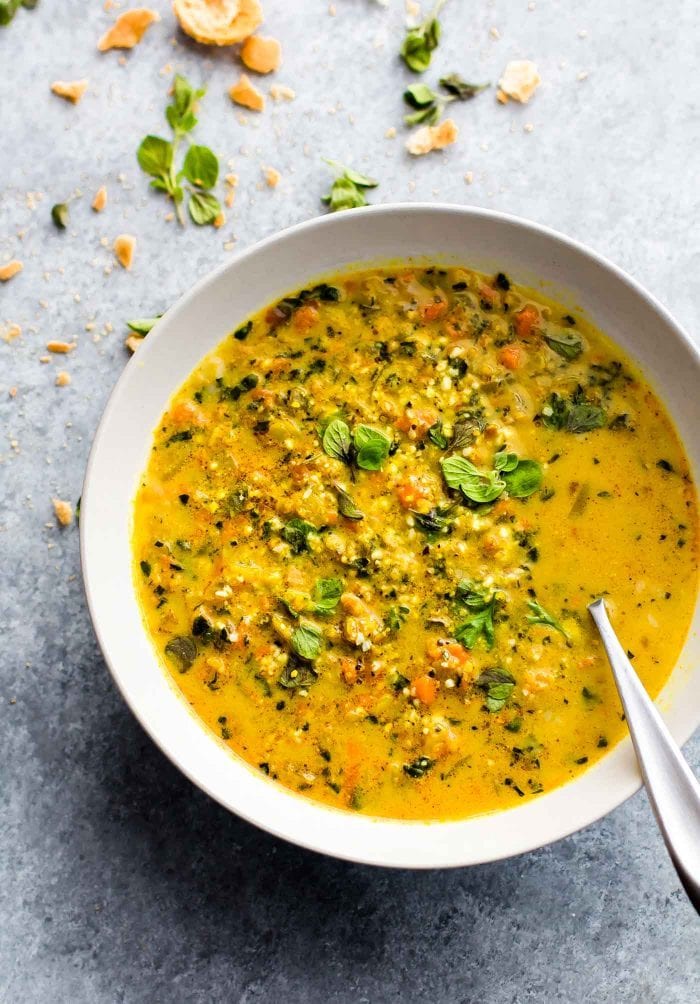 Thai Coconut Cauliflower Soup by Sweet Lizzy
This vegan, paleo, whole30 compliant soup is a quick way to have a vibrant, flavourful dinner. Coconut milk, cauliflower, lemongrass, fresh ginger and cilantro effortlessly combine to make a tasty meal that will impress any critic.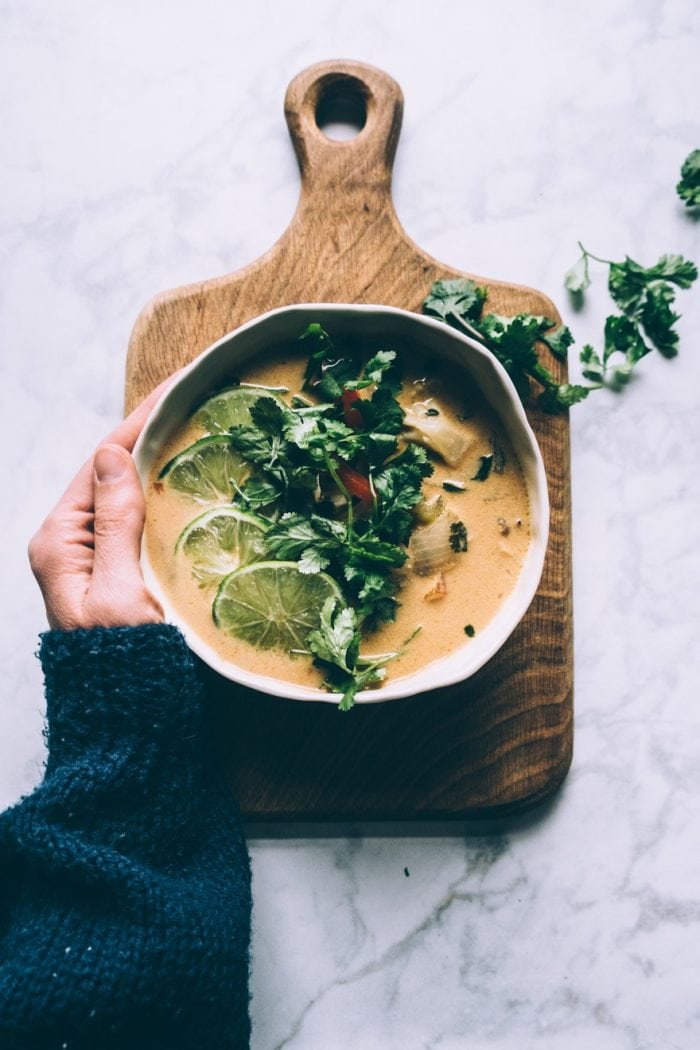 Roasted butternut Squash Soup by Evolving Table
Enjoy a big bowl of roasted butternut squash soup that is made with coconut milk and other Whole 30, vegan, dairy-free, and Paleo-friendly ingredients. This vegan butternut squash soup is full of oven-roasted and baked butternut squash and makes a wonderful main dish, appetizer, or side dish recipe.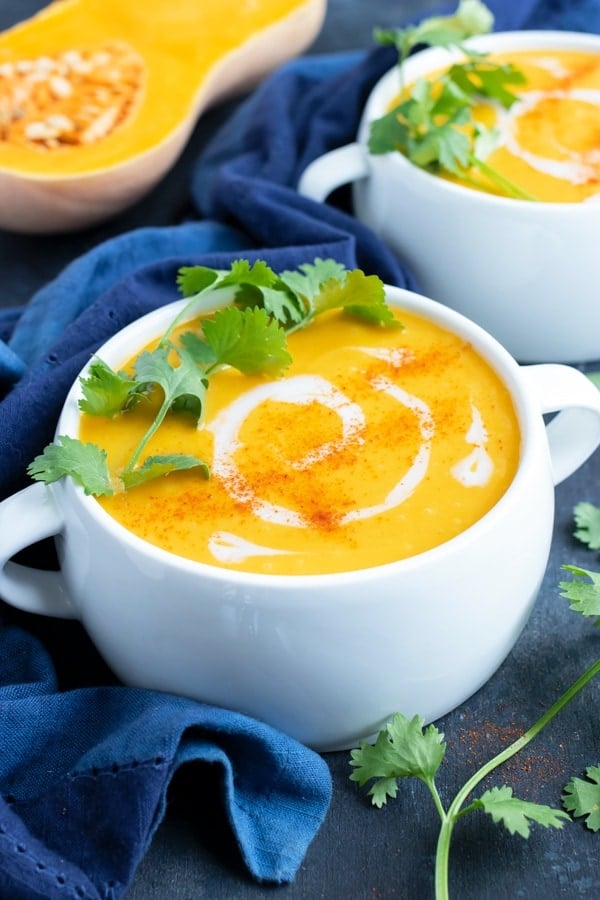 More Hearty Whole30 Soup Recipes
This Crockpot zuppa toscana is a rich and creamy, filling soup that's absolutely bursting with flavor. It's dairy free, Whole30, and paleo, too, with bacon, sausage, potatoes, kale, and rich coconut cream.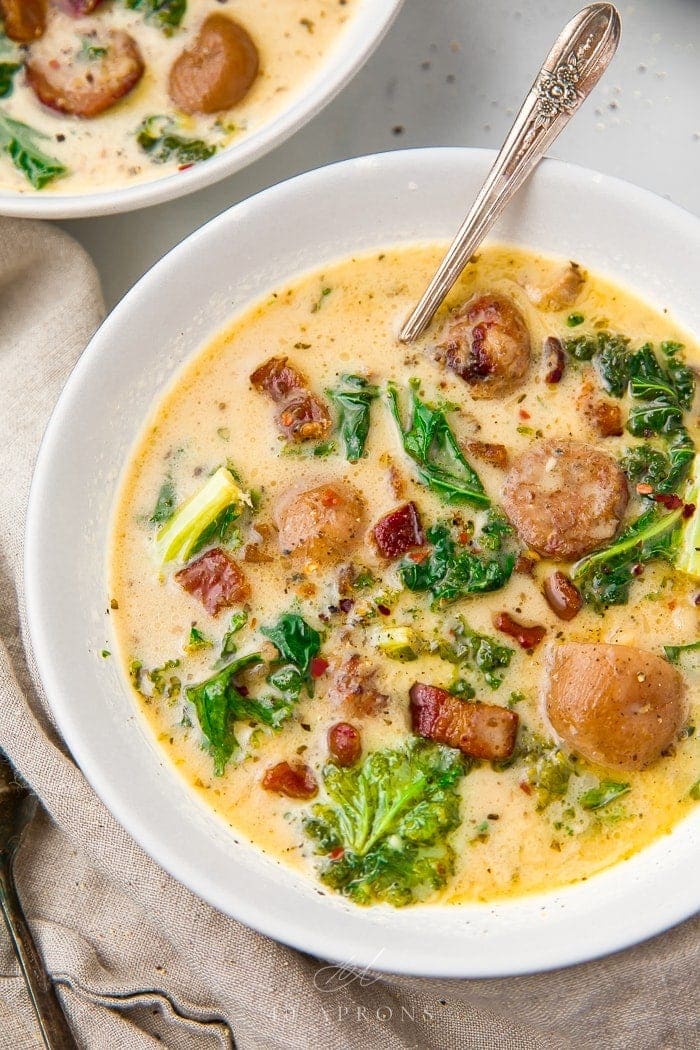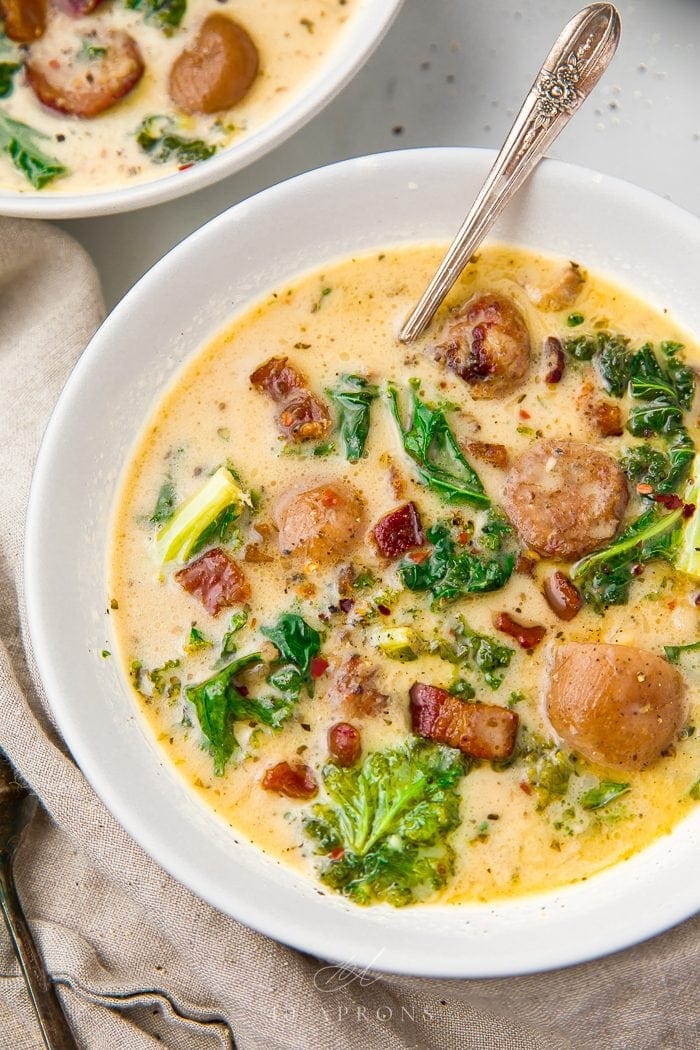 This leftover turkey tortilla soup is made from leftover turkey and is so quick and easy! It's full of flavor, and as a Whole30 tortilla soup, it's healthy, too. With cauliflower rice and coconut milk, you'll love how delicious this leftover turkey tortilla soup is.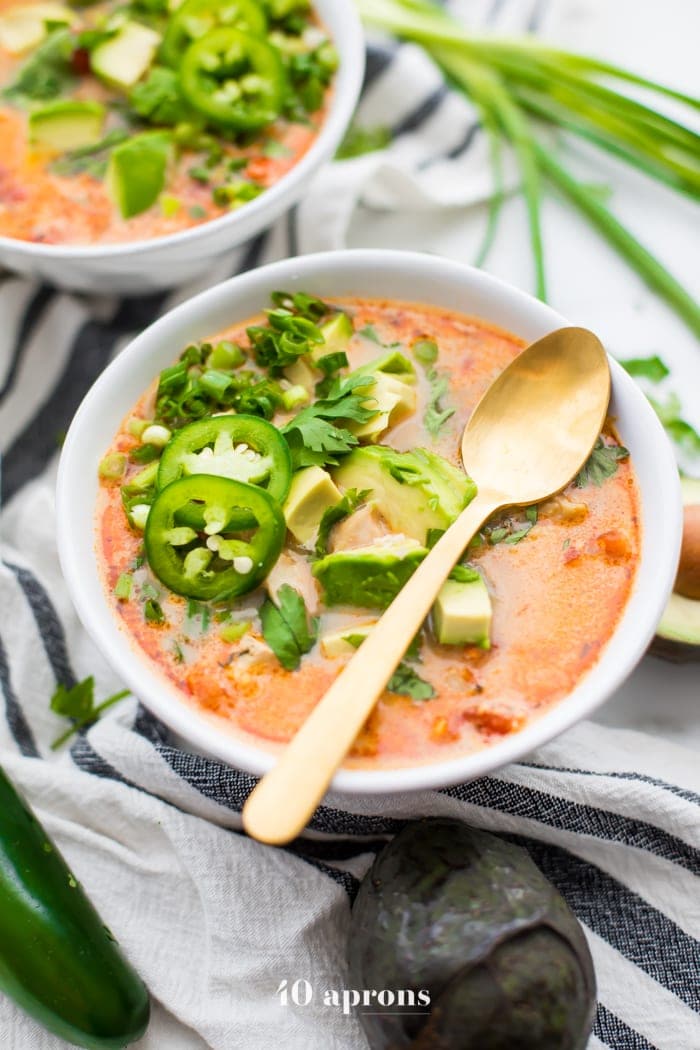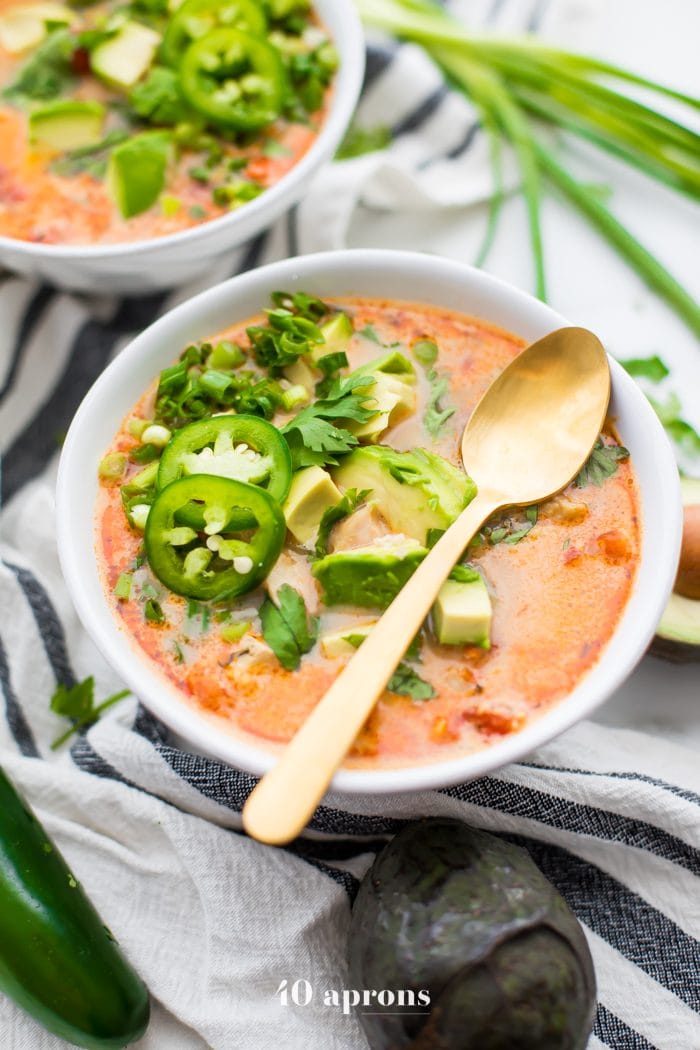 This Crockpot potato soup is rich and creamy, loaded with toppings like bacon and cheese, and is easy to make in the slow cooker! A perfect soup for fall and winter.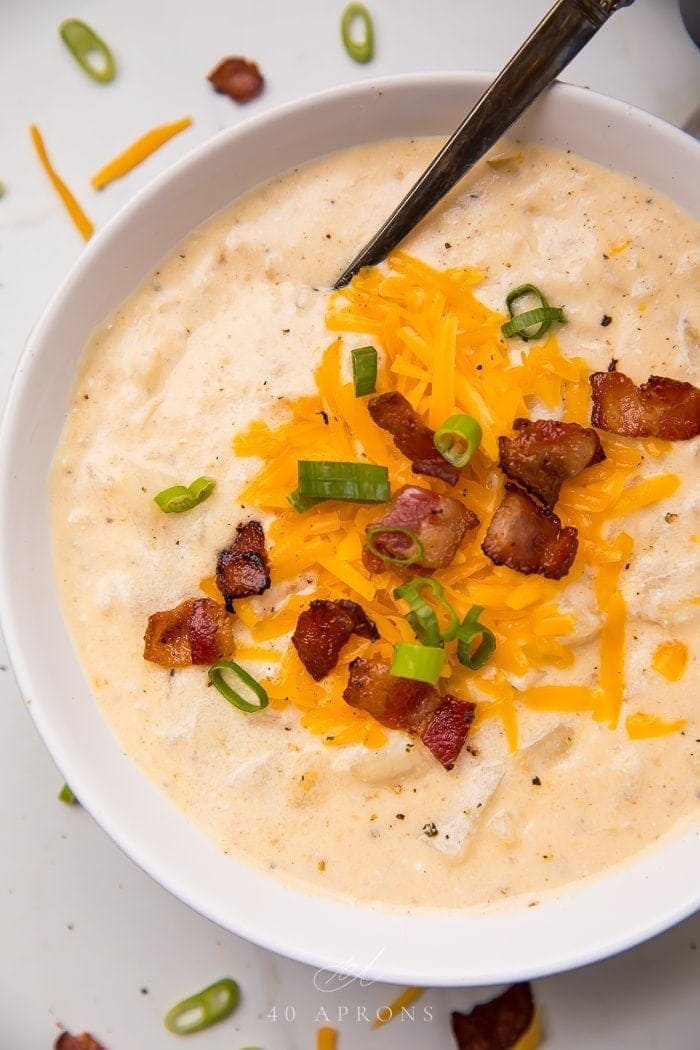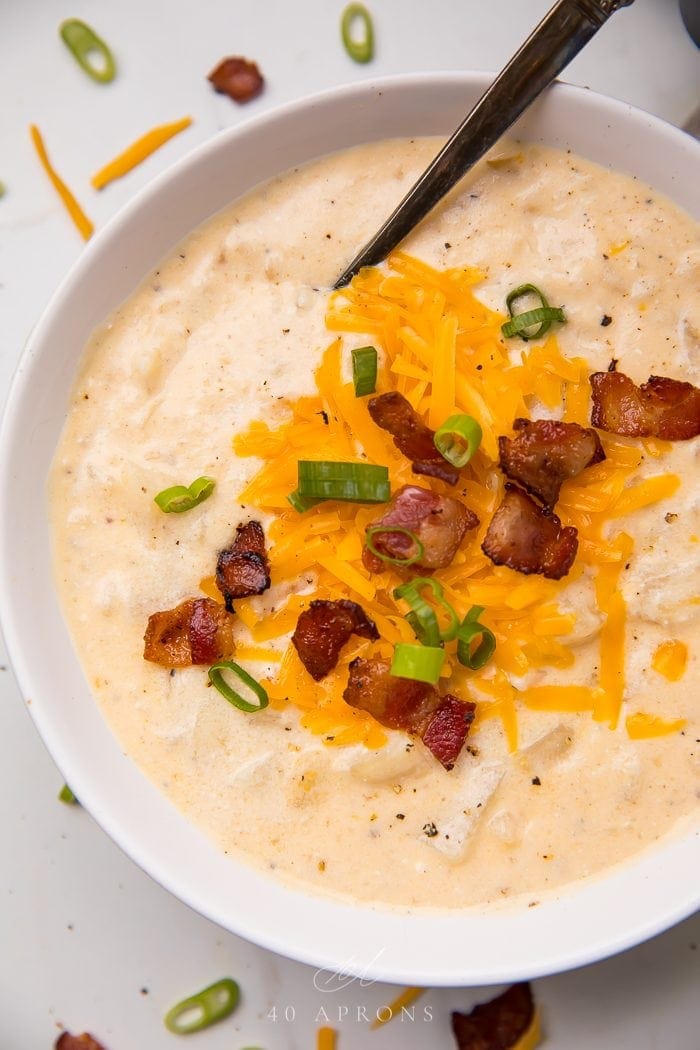 A super-rich and creamy New England style clam chowder that's dairy free, Whole30, and paleo. This healthy Whole30 soup is loaded with potatoes, bacon, clams, and a crazy good cashew cream sauce. So easy, cozy, and filling!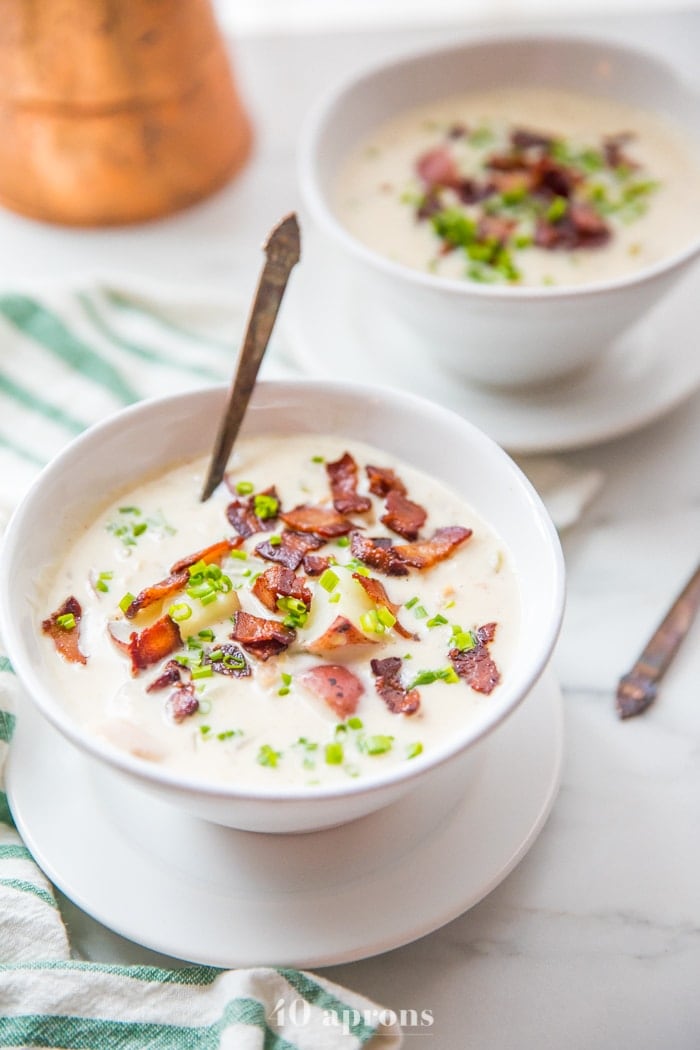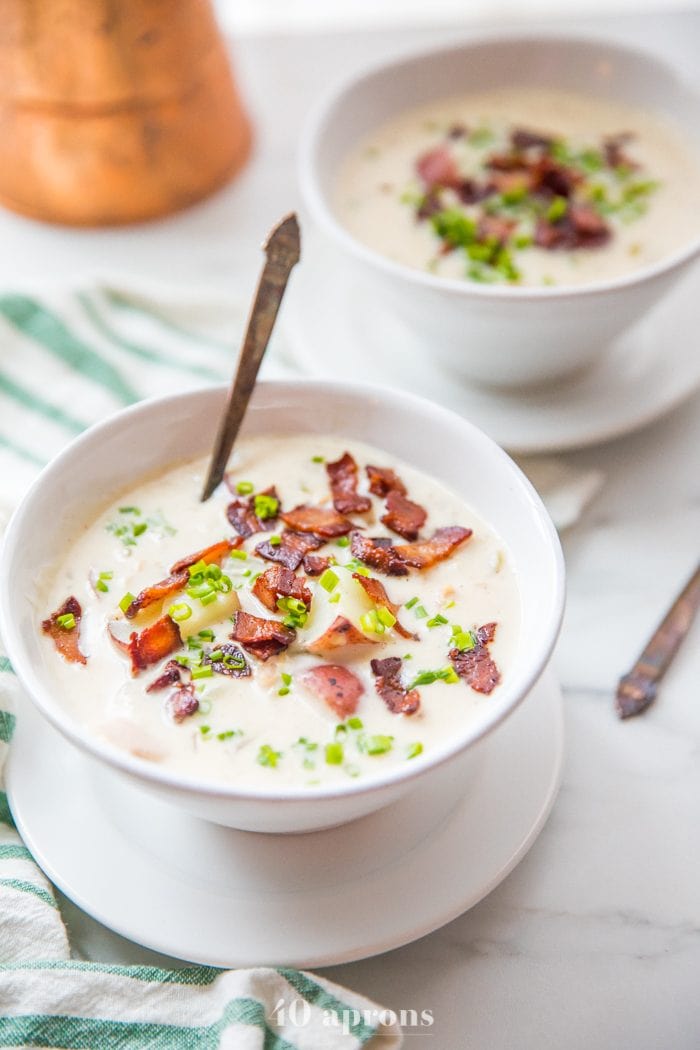 For more about the Whole30 plan:
Hey – you've made it this far, and now we're best friends! If you make this recipe, I'd love for you to give it a star rating ★ below. Make sure you follow me on Instagram, Pinterest, and Facebook, too!