50 Low Carb Instant Pot Recipes

Posted: 02/04/21 Updated: 02/02/23
These 50 low carb Instant Pot recipes are so delicious you might just lick your bowl clean! We've rounded up some of our favorite keto and low carb recipes from some of our favorite food bloggers. Beans, veggies, chicken, shrimp, beef, pork, and more – and every recipe fits perfectly in a low carb lifestyle!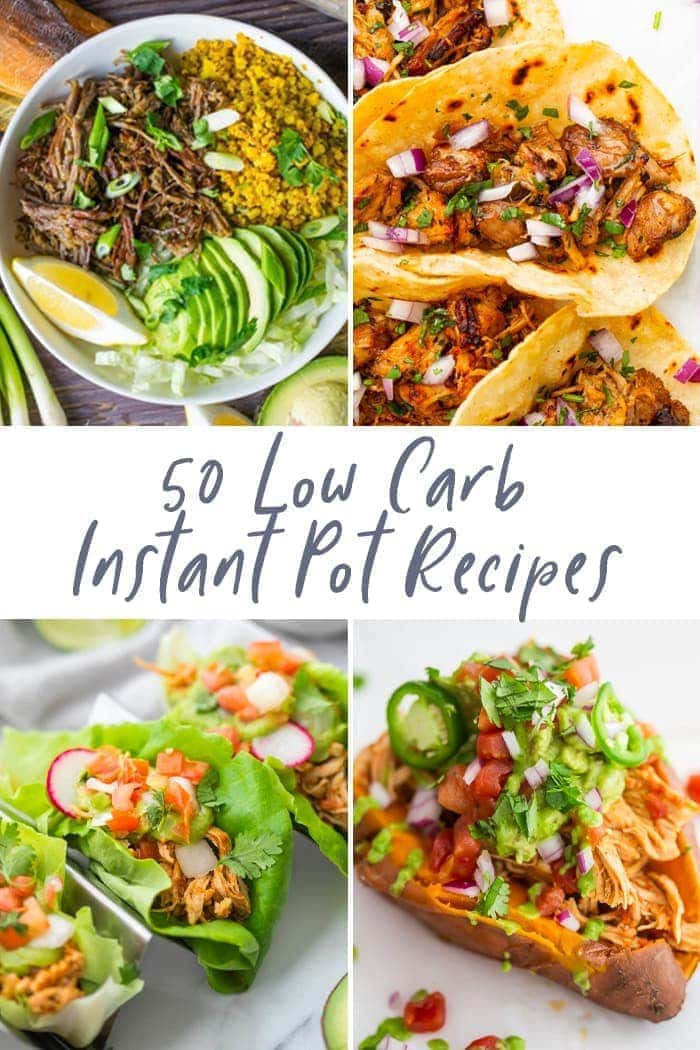 What Does It Mean to Eat Low Carb?
Ahh, the low carb diet. It's been around for decades, but what are the "rules", exactly?

Low carb is super similar to keto in that both focus on a daily carb intake that's much lower than the typical American diet. The main difference between low carb and keto is how many carbs you should eat in a day.

Neither way of eating means "carbs are bad, don't eat any carbs at all, ever."

On keto, the goal is to put your body into a state of nutritional ketosis. To do that, 5-10% of your daily caloric intake should come from carbs – that means you should only eat roughly 20-30g net carbs per day.

With low carb diets, though, your goal is just to limit the overall amount of carbohydrates you're consuming. There's no real hard-and-fast carb limit with this eating plan, but most low carb eaters typically stay between 50g and 150g of carbs per day. There's also less of an emphasis on consuming fats than on the keto diet, and a higher amount of protein is welcome.

All of the recipes in this list have between 1g and 25g net carbs per serving, and they all have between 2g and 35g total carbs per serving!
Low Carb and the Instant Pot
We love, love, love using the Instant Pot for low carb recipes. It's all about convenience, and we are all for anything that makes dinner more convenient. The Instant Pot is especially great for low carb recipes because you're probably not eating rice or pasta or anything that could get super mushy in the pressure cooker.
Basic Recipes
Low Carb Pressure Cooker Recipes with Chicken
Other Low Carb Instant Pot Recipes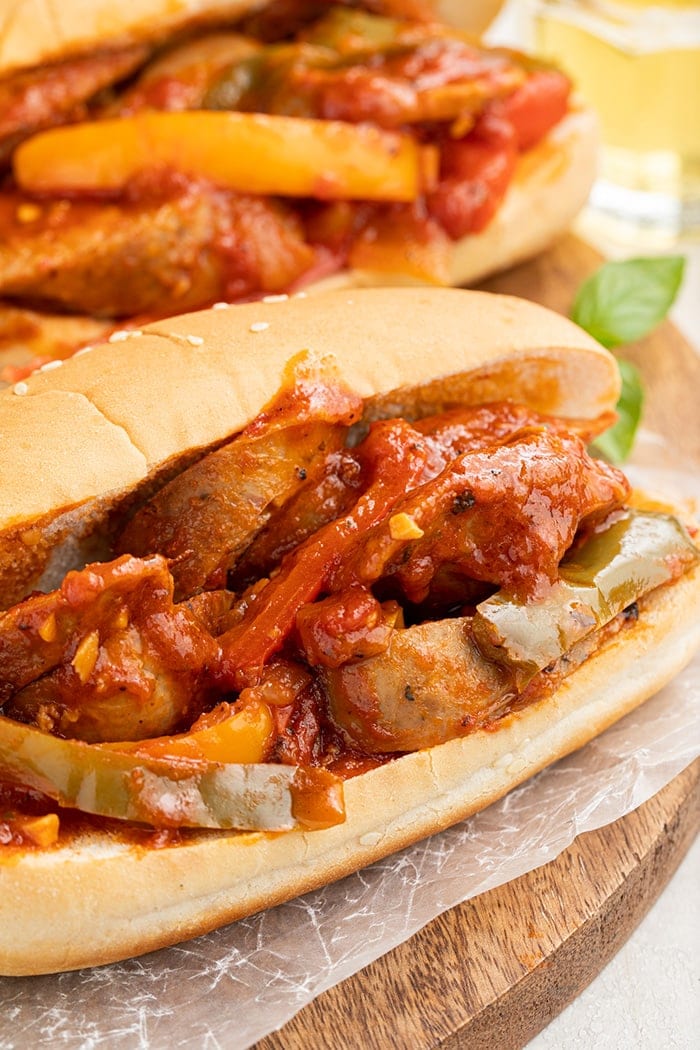 32. Instant Pot Sausage and Peppers from our sister site, Easy Healthy Recipes (use low carb or keto buns, or skip the bread altogether!)