All About Lemon Zest + 4 Ways to Zest a Lemon

Posted: 08/17/20 Updated: 01/16/22
Adding lemon zest can elevate your recipes to another level! It adds a great citrus flavor to foods without an overwhelming lemon flavor. I'll show you how to get the best lemon zest and how to use it in recipes!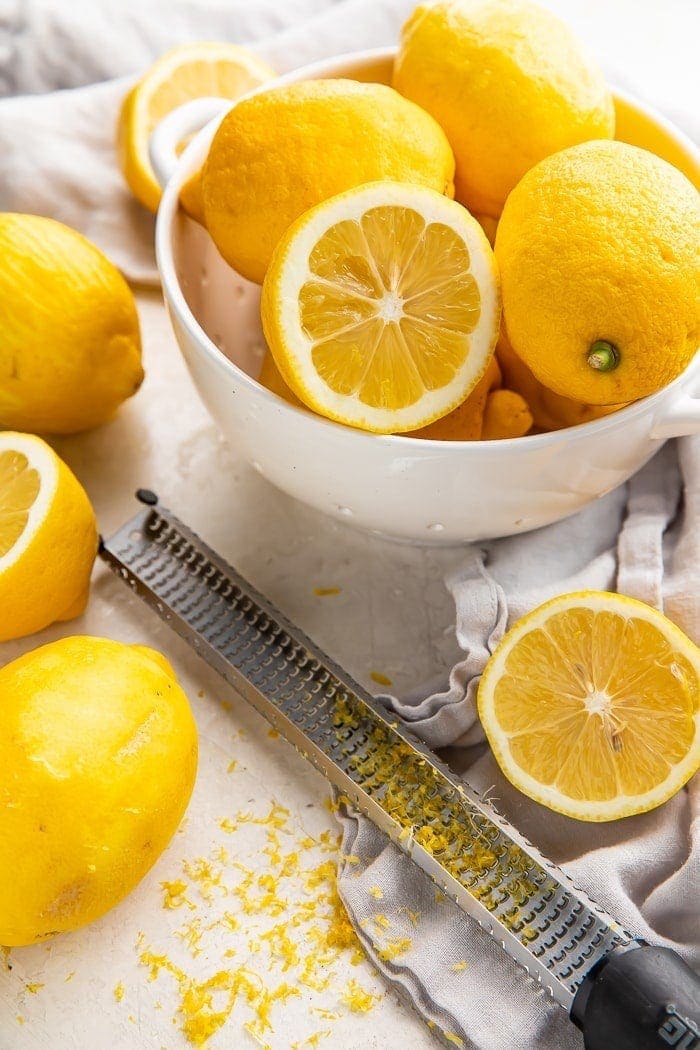 What Is Lemon Zest
Lemon zest is made by scraping or cutting up the rind or peel of a lemon. The zest is just the very outermost part of the peel and is fragrant and full of citrus flavor. It can be the absolute perfect way to make your recipes, both savory and sweet, taste more gourmet!
How To Make It
Make sure you wash your lemon well, especially if it has any wax coating.
The easiest way to zest is to hold the lemon in your hand, or if you're using the fruit or juice later, you can cut the lemon in half and lay it flat on a cutting board.
Using the tool of your choice (if it's handheld), grate or remove the very top part of the lemon peel. You're looking to zest JUST until you see the white part of the peel.
Rotate the lemon in your hand as you go to get the most zest possible!
Methods For Zesting
Zester – A zester is a small, handheld tool that gets the zest peeled, but not too fine. It's great for making zest for a garnish rather than for incorporating it into a recipe.
Microplane grater – This is personally my favorite method for getting a really fine texture with my lemon zest. Because the zest gets so fine, it may stick to the grater, but you can remove it with a finger or just wash it with some water.
Box grater – If you have a big box grater in your kitchen, it will absolutely do the trick. Scrape the outside of the lemon over the smaller holes of the grater, making sure not to go too deep.
The "peel and chop" method – No grater? No problem! Using a sharp paring knife, cut off the very outermost part of the lemon peel. Chop it up as fine as you want it. Like the zester, this method works especially well if you just want a garnish for a drink or dish.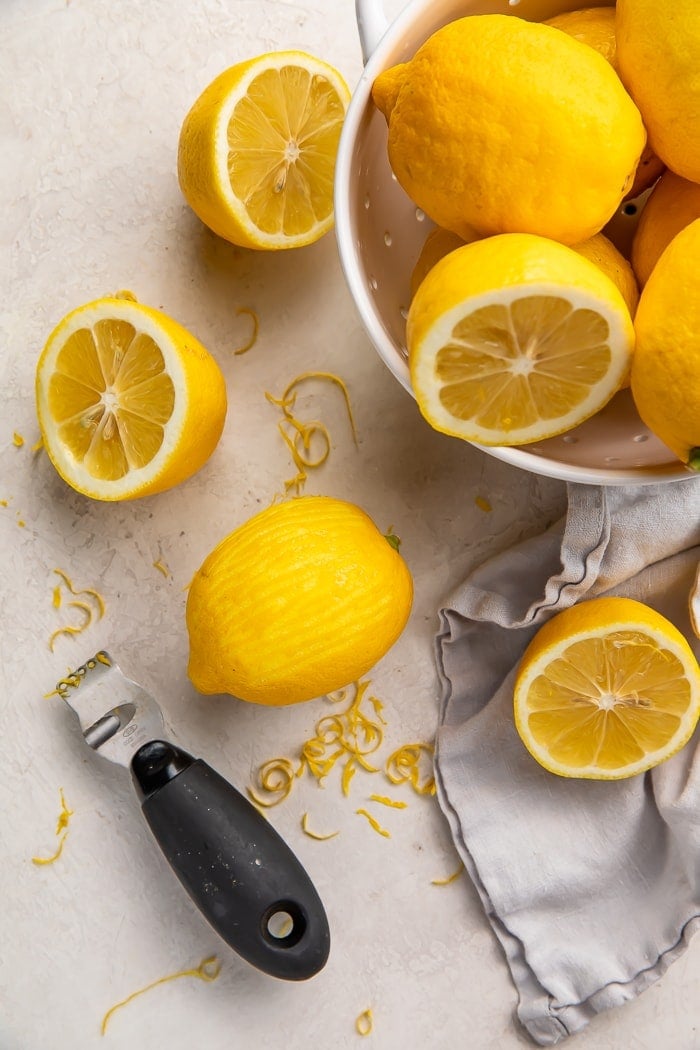 Great Recipes For Lemon Zest
I love using lemon zest in minestrone soup, on top of roasted broccoli (and really, all veggies), roasted potatoes, braised short ribs… there are so many options! Here are some recipes that use lemon zest. From sweet to savory, there are so many things lemon zest tastes delicious in!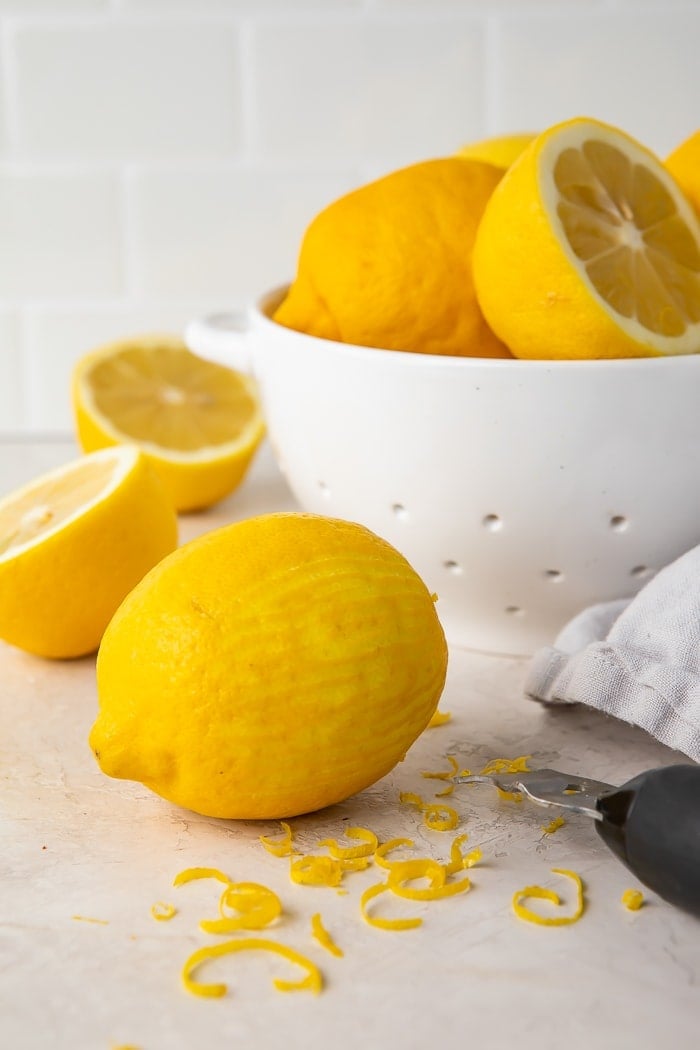 More Cooking Tips & Tricks