Thanksgiving For 4: A Guide & Menu

Posted: 11/05/20 Updated: 11/21/22
While your Thanksgiving for 4 people may be an old tradition or a new one, there's no reason it can't be just as festive as a huge dinner! With these easy tips and some our favorite recipes, we"ll take some stress out of the day so you can focus on the good stuff.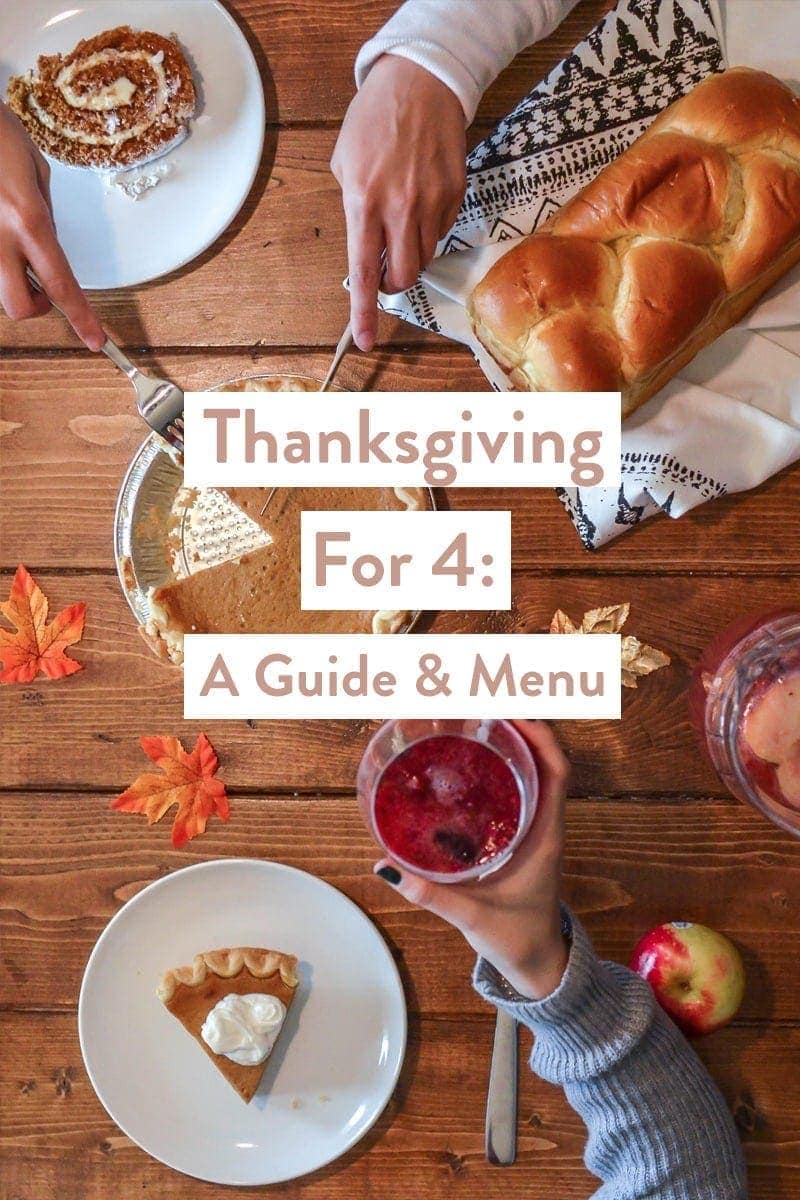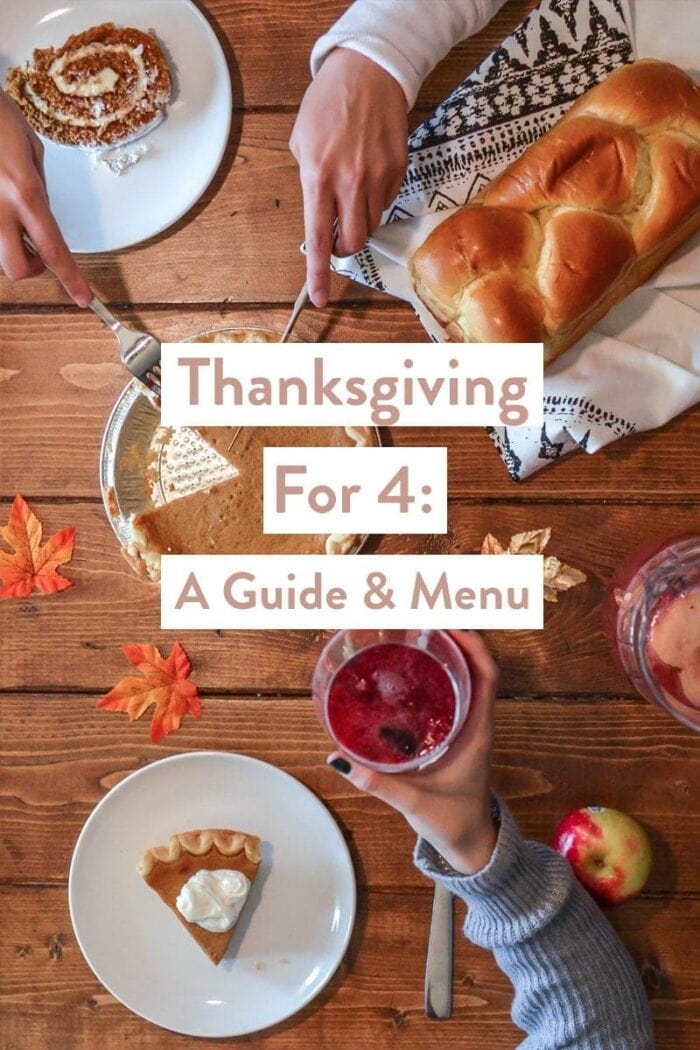 Also check out our tips for a Thanksgiving for 2 and free downloadable Thanksgiving Guide!
Tips For A Thanksgiving For Four
Leave Behind Old Traditions (If You Want)
Unless you really, really love turkey, you don't have to have it! (I know it feels like a Thanksgiving Law, but, I assure you, it's not.) Switch out the turkey for chicken, prime rib, steak, or even a pasta dish. Or make it even easier by combining sides and the main course in one, like with our hibachi chicken with veggies and fried rice. Go totally off course and have an egg roll in a bowl! If you absolutely love the traditions, there's no reason to stop doing them, but if you don't, try something new! Unless Grandma is one of the four people at your dinner, no one can complain about the "good old days" while you make new traditions.
Friendsgiving Is Where It's At
For many of us, holidays can feel lonely or remind us our singleton status, lack of kids, or that our cousin just made their second million at age twenty. If you're social distancing this year or just need a break from the usual celebrations, a small Friendsgiving can be just the thing to break out of that cycle. Invite over a few friends and celebrate the family you make.
Make It A Mini Potluck
If some of your guests are from other households, have everyone bring one of their favorite dishes. This is perfect if everyone has different dietary needs or preferences (such as being on keto, eating gluten-free, or vegan or vegetarian). You may even want to switch things up making new dishes. For instance, if you're vegan, but your guest is paleo, you could make paleo pumpkin pie, and they could make vegan alfredo.
Kids Just Make It More Fun
If your Thanksgiving for 4 people includes little ones, this is really your time to make it extra fun. Dress up for dinner (fairy wings and Spider-Man costumes are highly encouraged), and have the kids get involved in decorations and meal ideas. You may decide to trash the whole traditional food and instead have breakfast for dinner or have each family member pick one dish. Sure, you may not serve spaghetti with a side of waffles most years, but in 2020, anything goes!
Find Fun Games For After Dinner
There are a ton of fun family-friendly (and more adult-themed) games available other than the usual Monopoly that can be great after dinner. Older kids (and grown-ups) will have a blast playing Exploding Kittens, What Do You Meme? Family Edition, or Apples To Apples while younger kids can get in on games like Jenga or Pie Face. For an adults-only Thanksgiving, you can play Cards Against Humanity or Prosecco Pong. For a challenge, try Azul or Caracassonne.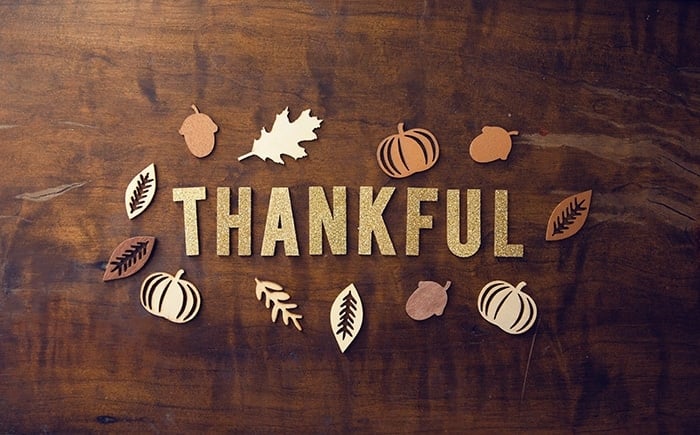 A Sample Menu For a Thanksgiving For Four
Appetizer (pick 1 or 2):
Main course (pick 1 or 2, depending on likes and dietary needs):
Sides (pick 2 or 3):
Dessert (pick 1 or 2):
Drink suggestions: