20 Self Care Ideas for a Healthy Happy You
Posted: 10/05/19
Practicing self-care is vital for your mental health. Here are 20 simple self-care ideas, tips & activities you can do at home – today and every day!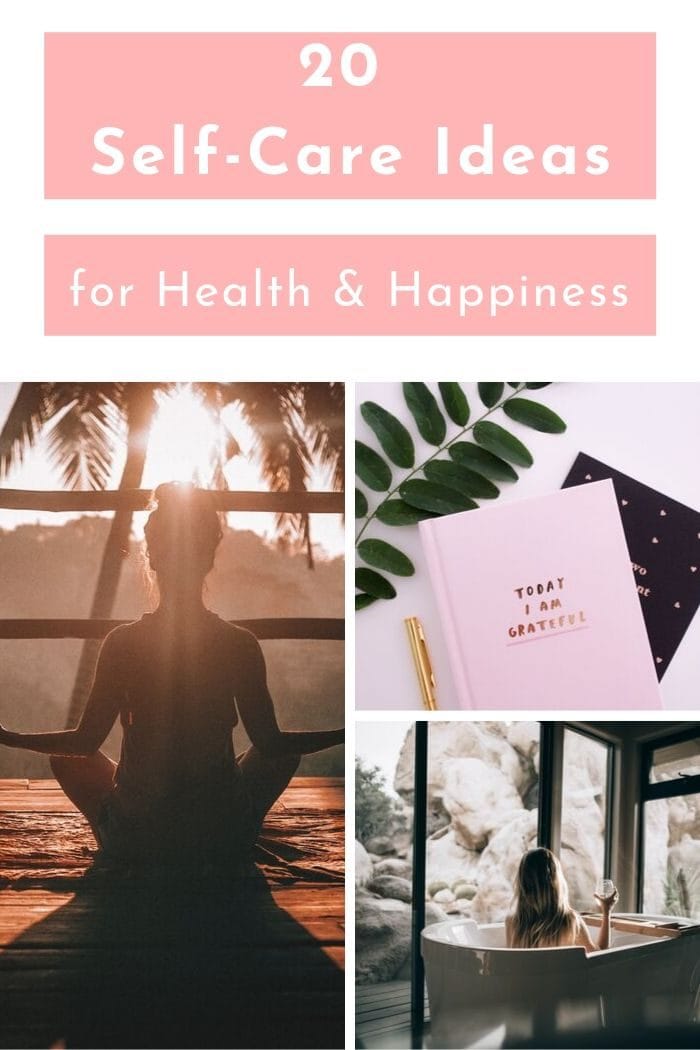 Let me start by saying that there is no one-size-fits-all method of practicing self-care. It is different for each person and can vary from day to day.
What are the first things that come to your mind when thinking about self-care? Eating right and exercising? Good girl – but even though these are indeed important pillars of self-love, there are many more (and fun) ways to practice self-care.
Self-care can be as simple as setting aside some time to put yourself first. Let go of those worries, and do things not because they need to be done but just because they make you feel fabulous.
While the mainstream perception of self-care often involves spending big bucks at your local spa, trust me when I tell you that you can pull this self-care thing off without spending any money at all!
20 Self-Care Ideas you can include into your daily routine:
Not every single one of the self-care ideas on this list is going to work for you, but hopefully, there are enough to pick and choose from or to just inspire and remind you that self-love is important and necessary!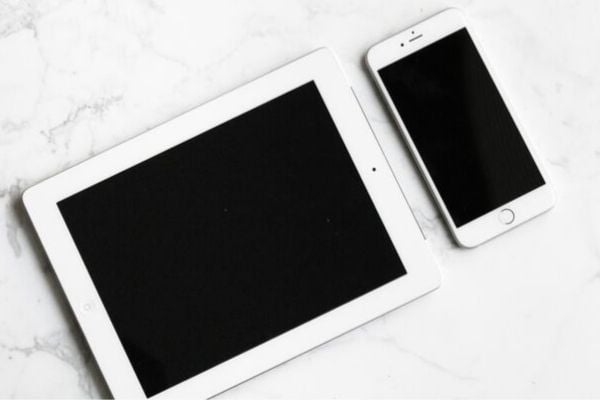 1. Digital Detox
In this age of social media domination, we are increasing our dependence on our devices while paying less attention to our real-life relationships. Turning your devices off for a whole day is a great way to disconnect and get some "me time", but you can also try scheduling certain periods each day where you go without them.
2. Go for a walk
Not only is taking a walk a simple and effective way of coping with stress, but it also combines the benefits of exercise and spending time in nature. Walk mindfully. Stay in the present, focus on your surroundings, maybe listen to some music that makes you feel relaxed. Listen to your body as you walk, and breathe deeply.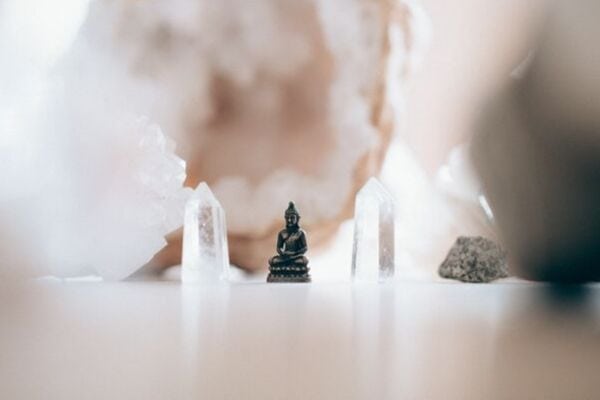 3. Meditate
As little as 10-minutes of meditation can bring benefits such as increased mindfulness and mental clarity. I know meditation can sound intimidating – just sitting there alone with your thoughts in complete silence. While some people meditate in silence, there are also plenty of guided meditations and meditation music tracks on Youtube to help you get started. Here's a list of meditation apps that you can download.
4. Yoga
Yoga is hands down one of the best self-care tools out there. No need for sweaty and expensive classes! There are so many wonderful yoga poses that you can practice at home, and even in your bed. Start with a little 10 minute session and if you like it, increase sessions and duration.
5. Keep a Journal
Free your mind from the noise in your head by writing it all down! Write down bucket lists, favorite sayings, inspirational quotes – whatever floats around in your head.
6. Get more sleep
Make getting those 8 hours of sleep a priority. Having trouble sleeping? Here are some wonderful calming yoga poses and easy sequences to help you sleep better.
7. Get rid of stuff
Too much clutter can cause a significant amount of stress. More stuff means more stuff to make a mess with and as a result more time and energy required to tidy up. Let go of the excess "stuff" that fills your home without bringing you any real joy.
8. Remember books?
For an easy way to take care of your mind, body, and soul, you don't need to look further than your bookshelf. Empty shelves? Go to the public library or a book cafe. Sit in a comfy chair and read.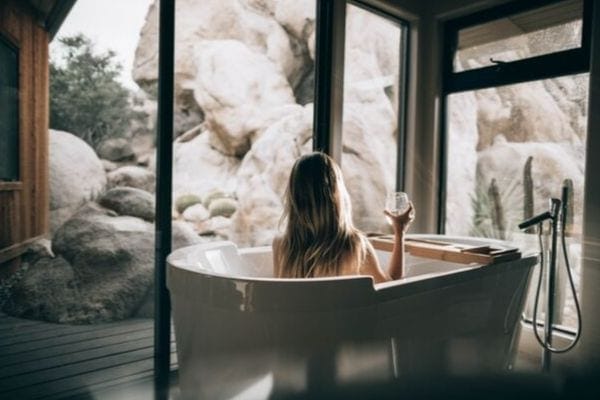 9. Home Spa
Is there anything more relaxing than a nice warm bath after a long day? Why not go for the full home-spa experience with candles, essential oils (try lavender, rose, or chamomile for relaxation) and a glass of wine.
10. Learn to say "no"
Stop saying yes to things you really don't want to do. As social beings, it is hard not to struggle with people-pleasing. We all want to fit in and be liked. Trust me, a simple "no" once in a while can be a huge part of maintaining healthy boundaries and should become an integral part of your self-care routine. It is not always easy, but with practice, it might just become your secret self-care weapon.
11. Create your own Tea Ritual
One of my personal fave self-care rituals is the oldest one in the book: making a pot of tea. Splurge on a few nice herbal loose-leaf teas and dust off that teapot!
12. Hygge up
Dim those lights, burn a few candles, turn on some relaxing music, and enjoy the presence of people you love. For more ideas, head over to my blog post on Hygge Ideas.
13. Do something creative & crafty
Draw, paint, or tackle one of those fun DIY projects on your Pinterest board. Get creative in the kitchen and develop a new recipe that will make you excited about dinner again.
14. Plan a vacation just for fun.
The happiest part of your vacation might actually happen way before you even leave the house. Just planning or anticipating a self-care trip can make you happier than actually taking it plus it is totally free! Get planning!
15. Cuddle
It is scientifically proven that cuddling relieves anxiety and depression while boosting your immune system! Snuggling pets also counts!
16. Cook yourself a nice meal
No need for company to justify a nice meal. Go shopping for some high-quality ingredients, cook your favorite comfort food and really savor your meal. No sharing needed!
17. Try a gratitude list
Who are the people in your life you're grateful to know? What are some of the memories you're grateful to have? List 20 things you can appreciate right now?
18. Celebrate achievements with a well-done list
Celebrate your achievements, however big or small they may be by writing them down. Pick up the list whenever you feel down and read it. You'll feel better instantly.
19. Declutter your social media
Edit who you follow on social media. If they don't make you feel good and bring you joy, they gotta go. No matter how hard-working, inspiring, or cool they are.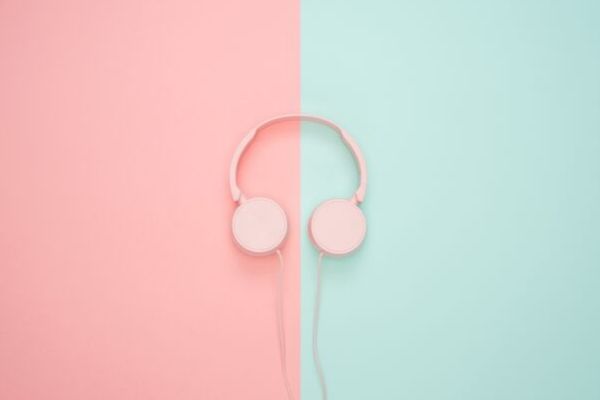 20. Listen to podcasts & audiobooks
Choose a topic which really interests you (not something you feel you should know more about) and find a new podcast to listen to for a while. Alternatively, listen to an audiobook.
Oh – and one last thing:
No, girlfriend – you are NOT being selfish.
Remember: If you don't take care of yourself, you can't take care of anything—or anyone—else either!
Including any, or even ALL of those self-care ideas into your day will improve all facets of your health. But there's more – it will have a positive impact on your relationships with others and with yourself. Is that selfish? No, I don't think so either.