Glycolic Acid for Amazing Skin – The Complete Guide
Posted: 10/08/19
Learn all you need to know about skin-care miracle glycolic acid. What is it, what are the benefits for your skin and which glycolic acid products are the best for your skin type?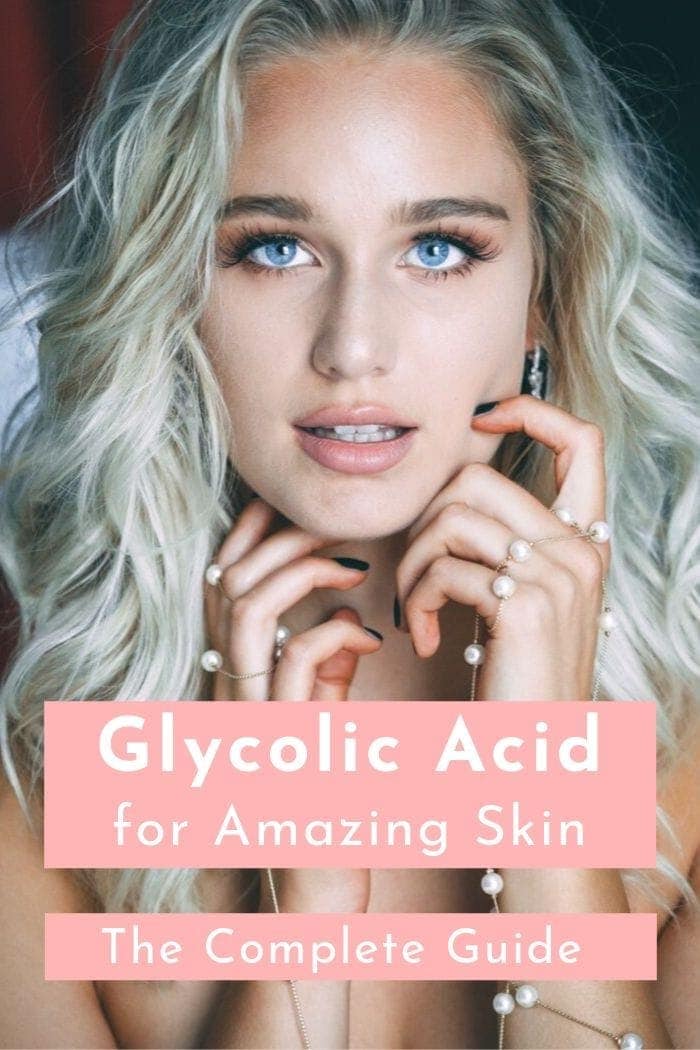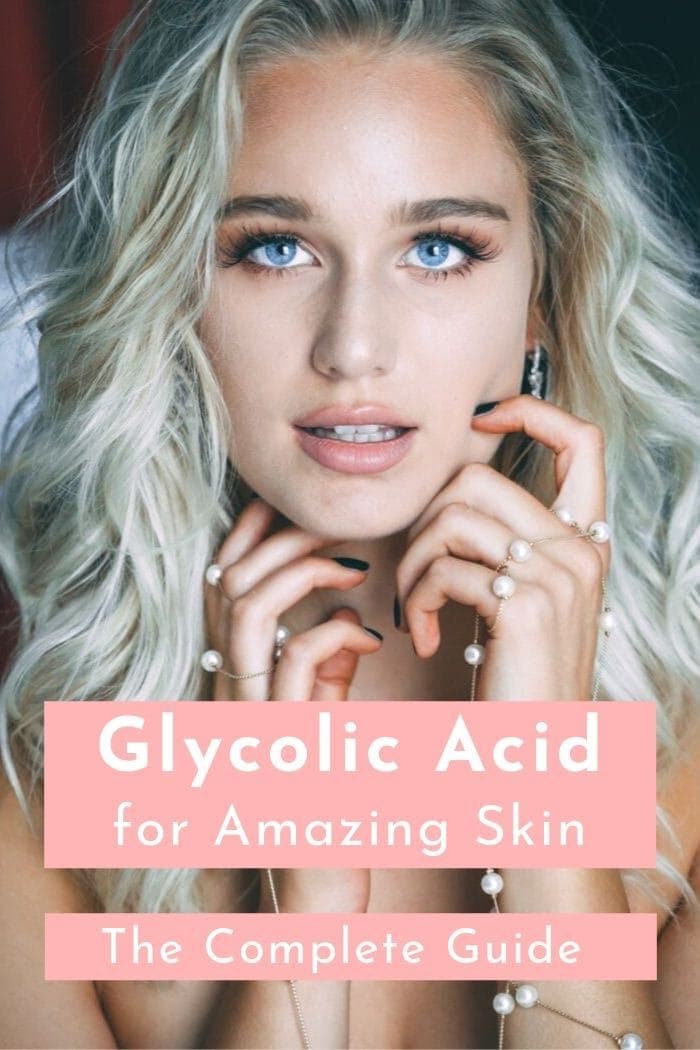 Is there anything quite as thrilling as getting our hands on the latest beauty products which contain the most raved-about ingredient? Oh, yeah- what about trying them out to discover that they really really work. Glycolic Acid is one of them.
We are obsessed with this new skincare wunderkind and by the end of this blog post, you will understand why.
What is glycolic acid?
Glycolic acid is one of those ingredients you see on plenty of skincare labels these days. But what exactly is it?
Glycolic acid, typically derived from sugar cane, is one of the smallest molecules of the alpha-hydroxy acid family, meaning it is water-soluble and penetrates deeply into the skin.
Let's not overcomplicate things. Suffice it to say that it is a secret weapon for chemical exfoliation. It battles both acne AND wrinkles – but these are not even all of the skin-loving benefits.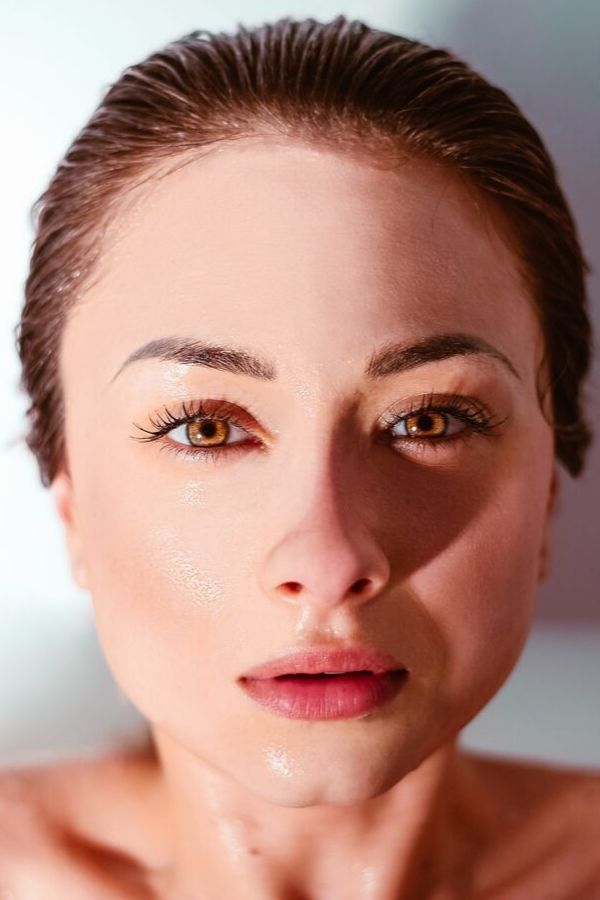 What are the benefits of glycolic acid for your skin?
Its main function is to exfoliate the skin. Upon touching your skin, it "un-glues" dead skin cells and removes them from the skin, making your skin look brighter. By shedding those dead skin cells we reveal the clearer, younger-looking skin that was hiding underneath all the time.
Glycolic acid also helps with evening out skin tone, reduced black spots and encourages the production of new cells.
Its exfoliating properties make glycolic acid great for prepping the skin for other products. You will get better absorption of other acne medications and anti-aging products and antioxidants, like added vitamin C.
Face creams with glycolic acid are also the perfect make up-base as they even out your skin tone and reduce fine lines.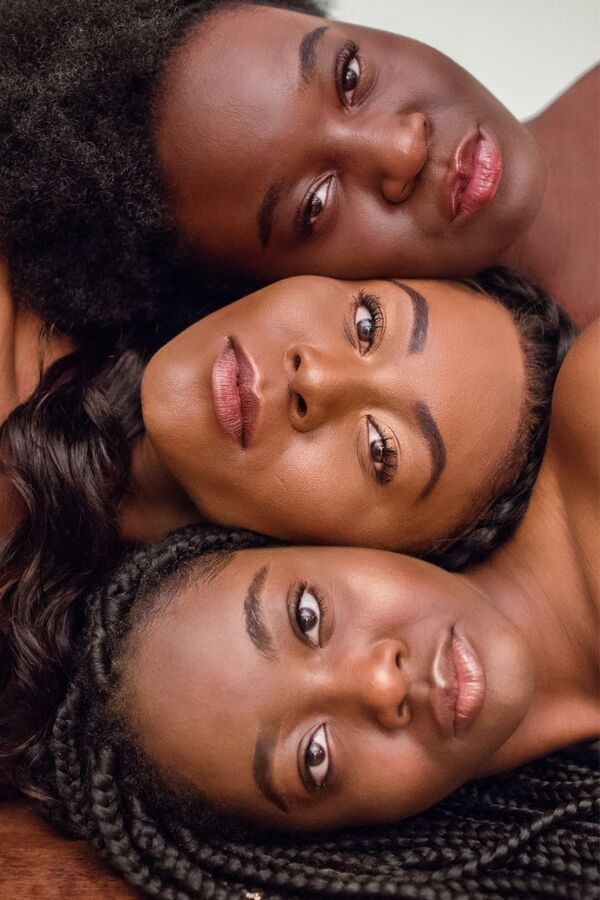 Who should be using it?
It's best for normal, combination, and oily skin types and it's benefits are especially useful for aging, acne-prone, and uneven skin. But really it's suitable for all skin types.
As with anything, glycolic acid is not for everyone. People with very dry, highly sensitive skin often react to it with irritation. If you suspect you might fall under sensitive skin, start with once or twice a week and build up.
In terms of age, most glycolic acid products can pretty much be used from the teenage years onward. Very strongly dosed products, like a 30 percent glycolic peel are ok for all individuals of 18 + years.
Take into account that your skin is drier and more chapped during the winter months, which can allow for deeper penetration and therefore irritation.
Sun exposure, on the other hand, can increase the turnover of skin cells and acts as a natural exfoliator already. In the summer months, that makes the use of glycolic products riskier, since it can make you sensitive to sunlight.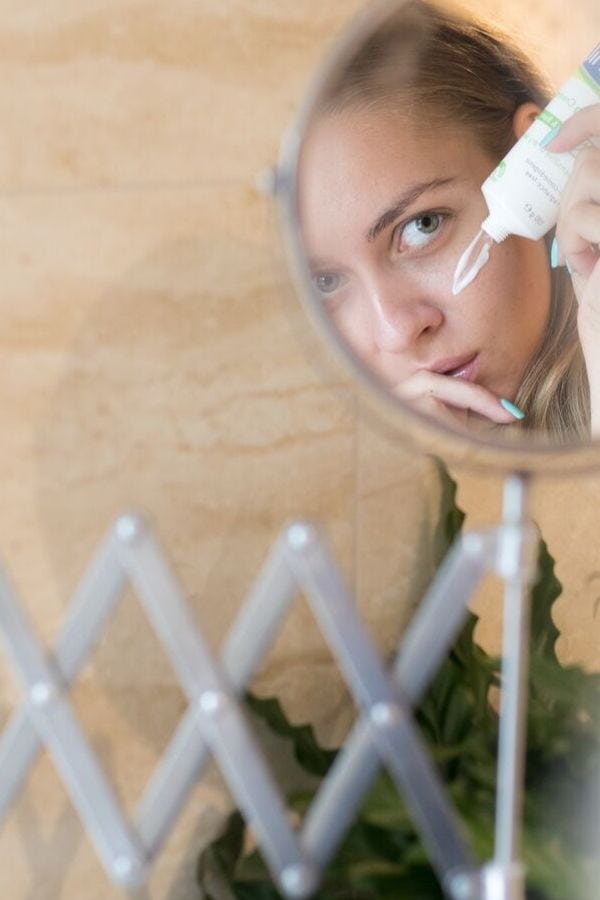 How should I use glycolic acid in my routine?
Short answer: use it as often as you can tolerate it.
It really depends on your individual skin type, your age, the season, all of this. You should also avoid using glycolic acid if your face is feeling irritated, is sunburnt, and/or peeling.
Start by incorporating it into your routine a few times a week, and if you're seeing first results, keep it up with that same frequency. For increased benefits use it as often as every night after about one or two weeks of testing.
The frequency also depends on your products. A 7 to 10 percent glycolic acid face wash or toner can be used more than once a day. If you are using face creams with up to a 15 percent glycolic content, use it only once daily. Masks and peels once every other week.
Best Skincare Products with Glycolic Acid
Note that the ideal percentage of glycolic acid for at-home use starts at around 7 to 8 percent and goes up to 30 percent.
When buying a product, take a look at the pH level. This isn't always listed on product labels, but some terms you want to look for are "low pH" or "medical grade pH."
If you haven't invested in a good glycolic acid product yet, NOW is the time to hop on board. These beauty gems are my personal favorites! Add one or more of these products to your vanity and get ready to glow!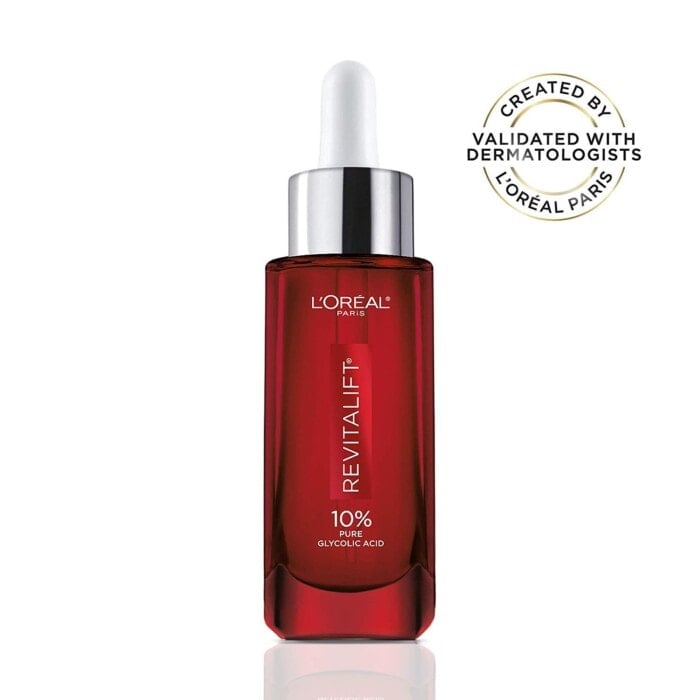 This L'Oreal serum is one of the products you can use every night without any irritation. It soothes the skin and dissolves dead skin cells for an instantly smoother texture. I also love that it visibly reduces dark spots in as little as two weeks! Apply it after cleansing your face, but before adding a moisturizer.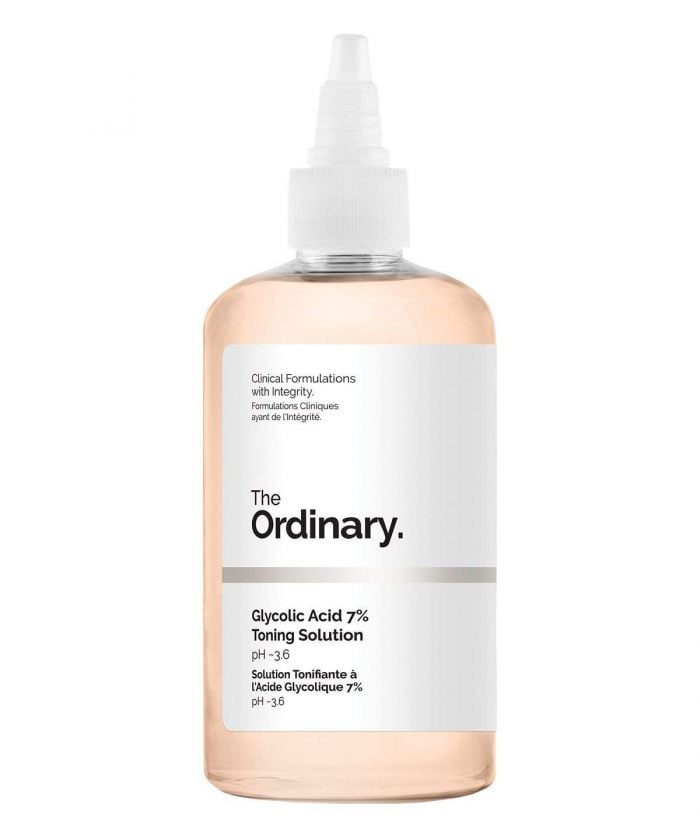 We are OBSESSED with this toner as it is not only super effective but with a price of 16 USD per bottle also very affordable. Formulated with 7% glycolic acid, it offers gentle exfoliation for improved skin brightness.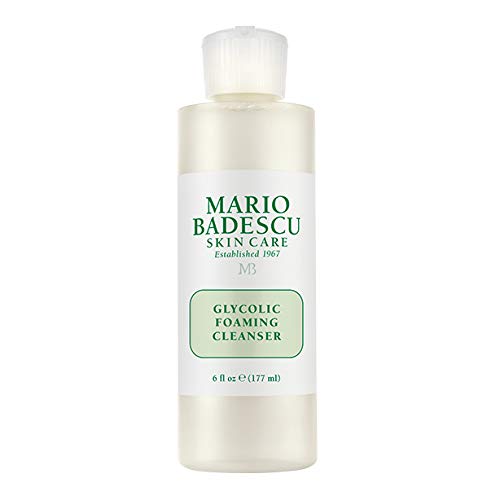 This glycolic acid cleanser for dull, congested skin by Mario Badescu unclogs those pores, reduces minor discolorations and leaves your skin radiant and smooth,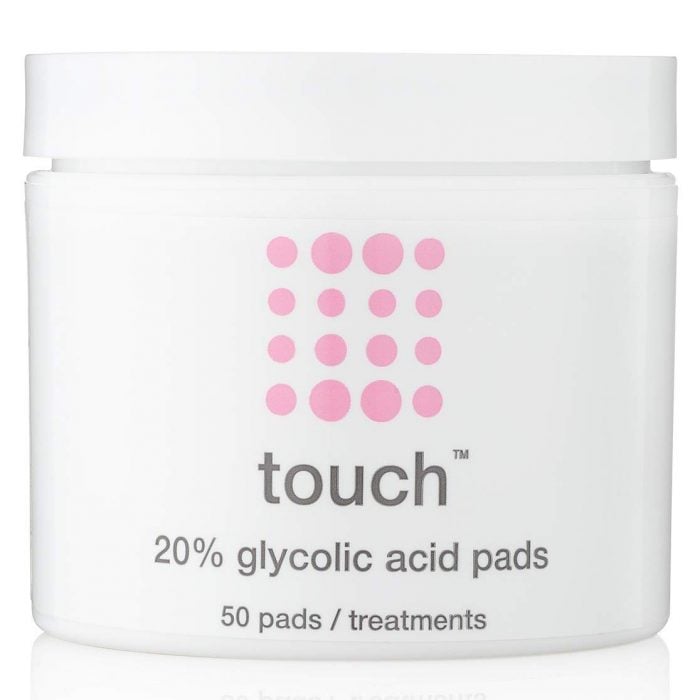 Looking for the benefits of glycolic acid peels with none of the risks? These exfoliating Glycolic Acid Pads might be the perfect solution for you. I've been using these pads for about a month and I absolutely love the simplicity the pad form offers. You just leave it on without rinsing it off and watch those pores shrink!
Conclusion
On your journey to radiant, perfectly glowing skin, a chemical exfoliant like glycolic acid is the ultimate addition to your skin-care routine. It is clearly not only the most popular but also the most effective and dermatologist-approved option out there.
Glycolic acid, as with any type of exfoliator, can dry out the skin and should be used along with other moisturizing products, which will help offset the acid's effects.
Don't panic if you feel a slight tingling sensation when you first apply it. However, if at any point you feel like your skin is burning, almost like a sunburn feeling, that is a sign that you are using it too often of your product is too highly dosed for you.