All About Blue Tansy
Posted: 09/16/19 Updated: 11/07/21
Everything you need to know about Beauty Trend Blue Tansy: What is it, what are the benefits and which skincare products live up to the hype?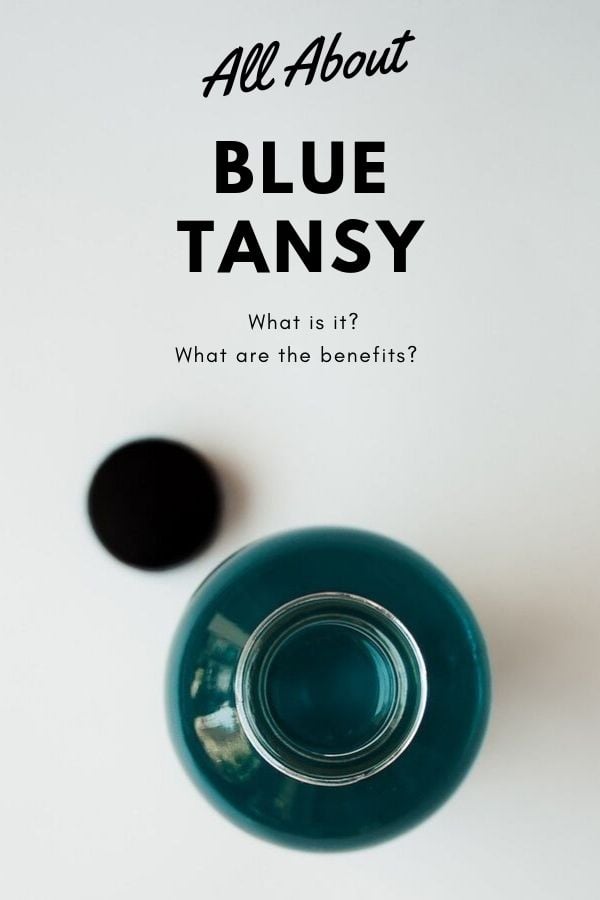 Let's start with a simple truth: It's easy – if not advisable – to be a skeptic in the beauty world. In a world, where every ingredient is advertised as absolutely life-changing, hence worth spending 50 bucks on it.
But once in a while, something comes along that deserves the attention. Something that convinces by both efficacy and sheer visual impact. Blue Tansy Oil is one of those things that truly deserves a spot on your bathroom counter. Allow me to share all the amazing benefits it has to offer!

Blue Tansy – the skin-saving superhero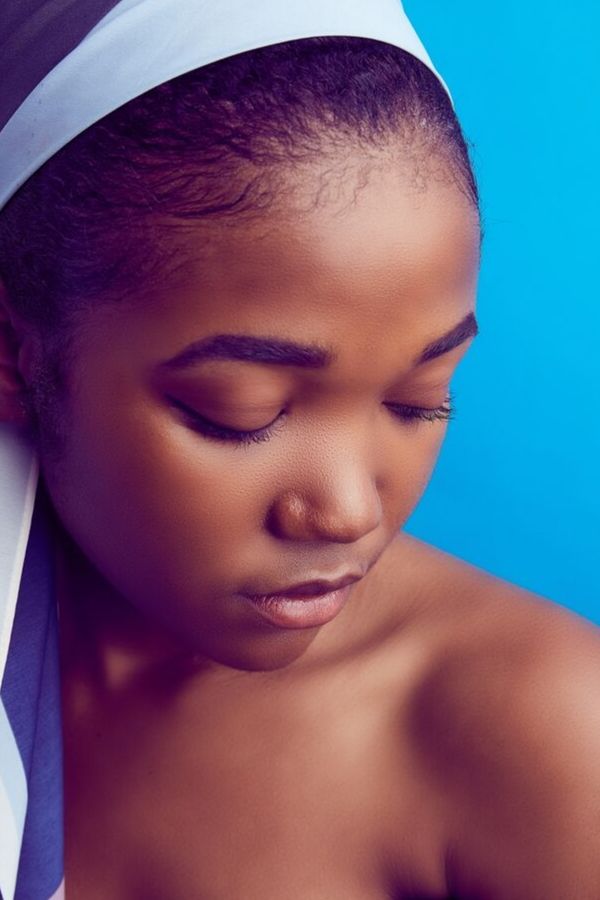 What is Blue Tansy and what is it used for?

Let me introduce you to my latest obsession: Blue Tansy oil aka. the best skincare ingredient you never knew you needed. It is bright blue and looks incredibly pretty on your vanity, but what is it?
Blue tansy oil is derived from a North African flower native to the Mediterranean basin and is known for its calming, soothing and anti-inflammatory properties.
Fun fact: the flower blue tansy oil comes from, Tanacetum Annuum, is yellow. Its nickname is Moroccan chamomile, as it's from the chamomile family and shares a lot of those properties.
The plant was very nearly harvested out of existence but was recently revived in Morocco, where it's now thriving.
Why is it such a vibrant blue color?
Its gorgeous color comes from the compound azulene, which also lends the oil its powerful anti-inflammatory and antibacterial properties.
That gorgeous signature blue color is a result of the chemical reaction that occurs when Moroccan Chamomile is distilled.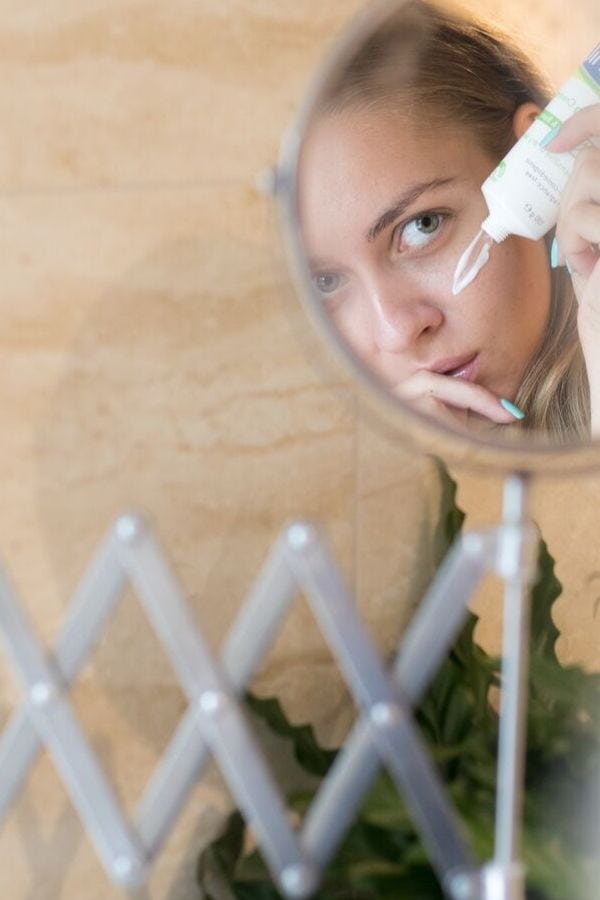 What are the benefits of Blue Tansy oil?
Calming, anti-inflammatory & acne-clearing
Blue Tansy oil is your skincare BFF when it comes to getting that "glow" going. It's got antioxidant and anti-inflammatory properties. Its most common use is to calm irritated skin, reduce heat, and relieve delicate or troubled skin.
Blue tansy's ability to clear congested pores, kill off pimple-causing bacteria, and reduce redness, make it one of the best oils for acne-prone skin. Therefore, you generally see it in products for sensitive and acne-plagued skin types.
However, even without a skin issue, you can benefit from using blue tansy oil on your skin because of all the antioxidants.
It's also gaining popularity as an addition to shampoos and conditioners as it provides relief for an itchy and dry scalp. Hello, winter hair!
With the upcoming season's cold outdoor air and central heating, blue tansy's calming effects might prove to be just what your skin is looking for. Those relaxing vibes also come in handy post-vacay to sooth your sun-plagued skin.
Skin-Boosting & Mind- Calming
Besides its cosmetic benefits, there's another bonus to using Blue Tansy—its scent. Blue tansy as an essential oil has a lot of emotional properties that are similar to that of chamomile. It is used for relaxation, regulating hormones, and calming anxiety. Sounds like a Swiss army knife kinda must-have for your vanity, if you ask me.
What does Blue Tansy smell like?

Besides being super pretty on your vanity, blue tansy is also a real treat for the nose. It has an intensely sweet, fruity and floral aroma and earthy herbaceous undertones – perfect for unwinding and completely relaxing all your senses.

Is Tansy and Blue Tansy the same?
No! Blue Tansy oil (Tanacetum annuum) is not the same as Tansy oil (Tanacetum vulgare). The latter is actually toxic and should absolutely NOT be used in aromatherapy. I'm glad you asked!
Blue Tansy Products we love!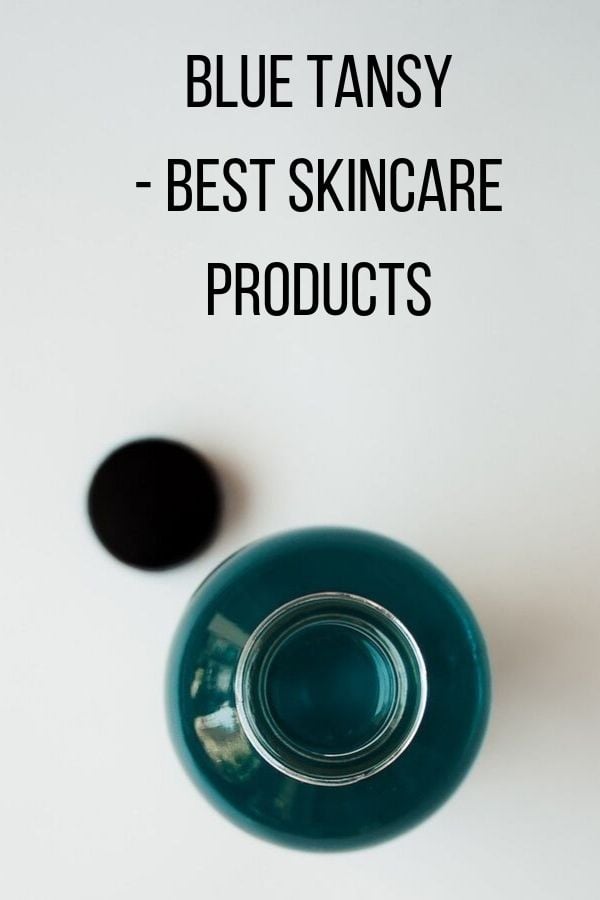 You can buy Blue Tansy oil pure. However, keep in mind that pure blue tansy essential oil needs to be mixed with a carrier oil! I recommend sunflower, jojoba, or avocado oil for external use.
Another thing to watch out for: the blue oil might stain fabric, so if you plan on using it in a massage, wipe off any excess oil and be mindful when putting your clothes back on.
If you don't have time to make my own skincare products, I'd like to recommend Primally Pure as my preferred line of clean beauty products.
I am completely obsessed with this body oil. It has an elegant fruity- floral scent and you apply it to damp skin after a shower or bath. There's nothing better after a long walk in cold air. It effectively soothes irritated and inflamed skin and combats inflammation.
Your quest for the best all-natural deodorant ends here. This Blue Tansy Deodorant is a miracle worker. It's made from organic ingredients including grass-fed tallow, fair trade coconut oil, arrowroot powder, beeswax, and essential oils.
Not only does it combat odors, but it also fights inflammation, calms irritation and nope, it leaves no white stains whatsoever!
This stuff is SO GOOD! Guys, if you have acne-prone, dry and/or sensitive skin, this face cream will be life-changing! It deeply nourishes your skin without clogging those pores and powerfully soothes inflammation. As an added benefit it also reduces the appearance of aging.
Nope, I will never go back to using another brand!
If you're completely sold and want them all, know that they do sell this collection containing all of the above-listed products at a reduced price. Christmas is coming you guys!
Beware of imitation products:
Because of its recent gain in popularity, it's important to be wary of imitation products. Make sure to buy or order from reputable sellers only, and if in doubt check the list of ingredients.
You want to make sure the number one ingredient listed is Tanacetum Annuum. Not to be confused with the inferior ingredient Tanacetum Vulgare. It may seem similar, but it's completely different from Tanacetum Annuum. Before you buy, make sure you know the difference to avoid mistaken purchases.
Disclaimer: 40 Aprons is an affiliate with several different companies, Primally Pure included. As an affiliate, it means that if you click on a link and buy certain items, we will receive a small commission for your sale. There are no higher prices or fees, the price is the same for you. Please note that we only endorse products that are in alignment with our ideals and that we believe in, use, support and feel would be of value to you. Affiliate commissions help to offset the costs of running this blog, and we appreciate your support!