All About Hygge
Posted: 09/20/19 Updated: 10/12/19
Hygge – the Danish Secret to a Happy Life! Here's everything you need to know about the Danish lifestyle trend.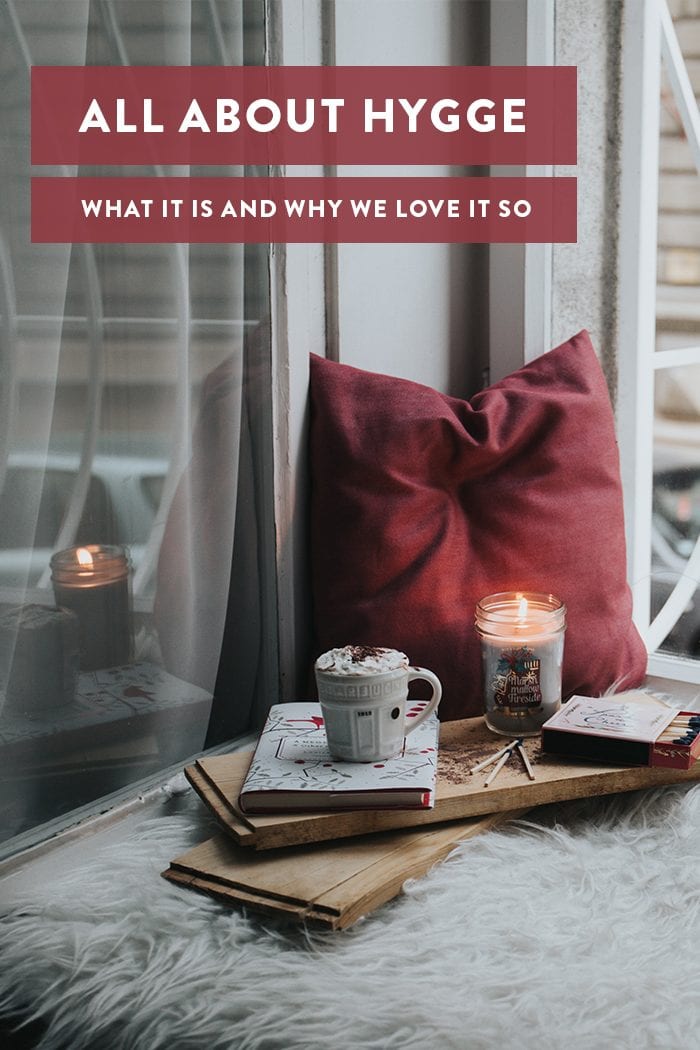 The Danes are exceptionally good at many things. Licorice, modeling (OMG, so much beauty!), and I guess pastry ( if the name "danish" is anything to go by). But what they are best at is life in general. Happiness, you guys!
Did you know that according to the 2016 World Happiness Report, Denmark is listed as the world's happiest country?
It is frequently argued that this is all down to hygge – the new poster child for happiness.
What is Hygge?
Hygge isn't just a word; it's a concept, and as such, there's really no direct translation.
According to Meik Wiking, the celebrated author of The Little Book of Hygge: Danish Secrets To Happy Living, this concept has been called everything from "the art of creating intimacy," to "coziness of the soul," and even, "cocoa by candlelight."
The easiest direct translation into English might be "coziness". You know, that warm fuzzy feeling, typically connected with a mug of pumpkin spice latte, fall foliage, the cold seasons.
You know, when you curl up with a blanket, drink spiked hot chocolate and watch the snowflakes dance outside. Now let's add in some scented candles, a good conversation and voila– you have hygge!
The key message here is that you should know hygge when you feel it. However, some of the key ingredients are:
togetherness
relaxation
indulgence
presence – (being in the moment)
and comfort
It's about the pursuit of everyday happiness – finding joy and comfort in the little things!
What are the origins?
Hygge didn't originate in the Danish language but in old Norwegian wherer it roughly translates to "well-being." It first appeared in Danish writing around the end of the 18th Century. The clever Danes have embraced it ever since.
Pronounced 'hoo-ga' or 'hue-gah' the word is a real all-rounder in the Danish language that can be used as an adjective, a noun, and a verb. You name it, you can "hygge" it.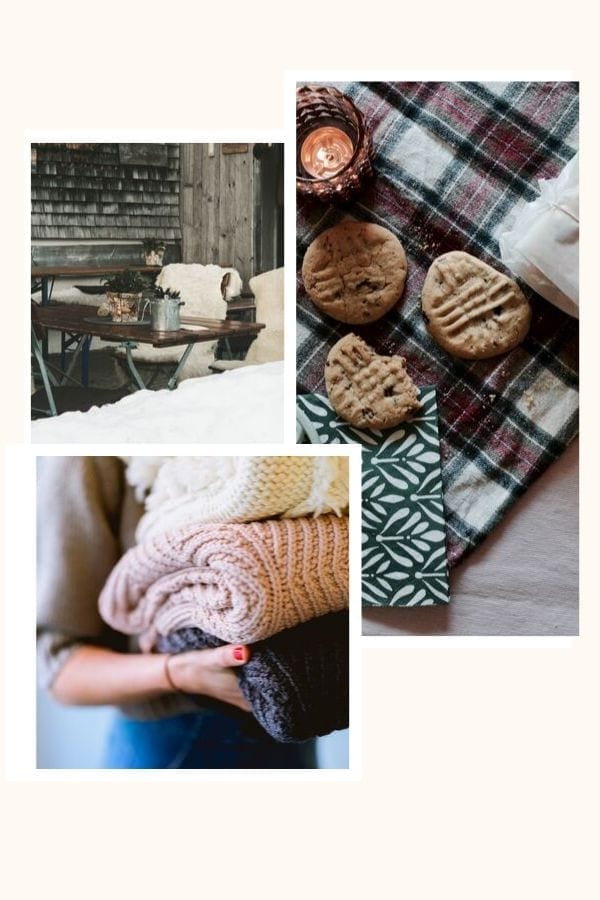 Why are we obsessed with Hygge?
With stress levels rising in many countries across the globe, the Danish concept of coziness is spreading faster than ever before. Over the past three years, it has turned into a full-blown social and cultural phenomenon.
Especially us Americans, who rank only Nr 18 on the world happiness report, go completely gaga over hygge! Why would Americans be looking across the Atlantic to find prescriptions for happiness? What's the lesson for us here?
Maybe it's because a lot of us here have gotten richer without getting happier and are searching for new models of happiness. To hygge up your life is to separate wealth and well-being.
Relaxation does not have to be limited to the day spa. Let's focus on those small things that add up to general happiness. Those small things include spending more quality time with friends and family and enjoying the good things in life.
Fall & Winter – the High Season of Hygge
The concept itself is generally applicable to any time and space. However, the idea really resonates with the world during the harsh cold season, which is most of the year in Scandinavia.
Fall and winter are the high seasons of 'hygge-ling 'and Christmas it when it goes into overdrive.
How to Hygge
There are so many ways to hygge! Combat that cold air with warming food and hot teas, candles, fuzzy socks, and wool blankets. Schedule small gatherings with your friends. The concept is not limited to your own four walls but can take place in al restaurant or outdoors.
Sadly, hygge has become a marketing buzzword to sell any Scandi-cool item. You know what, you don't have to spend a cent to dial up the hygge factor. Stay tuned for my blog post on 15 Hygge Ideas. Spoiler – most of them are free!
If you cannot wait to get your hygge on, there are also millions of posts on Instagram tagged #hygge. Scrolling through the feed will give you tons of ideas on how to make your life just a little bit more snug.
A cozy reading list: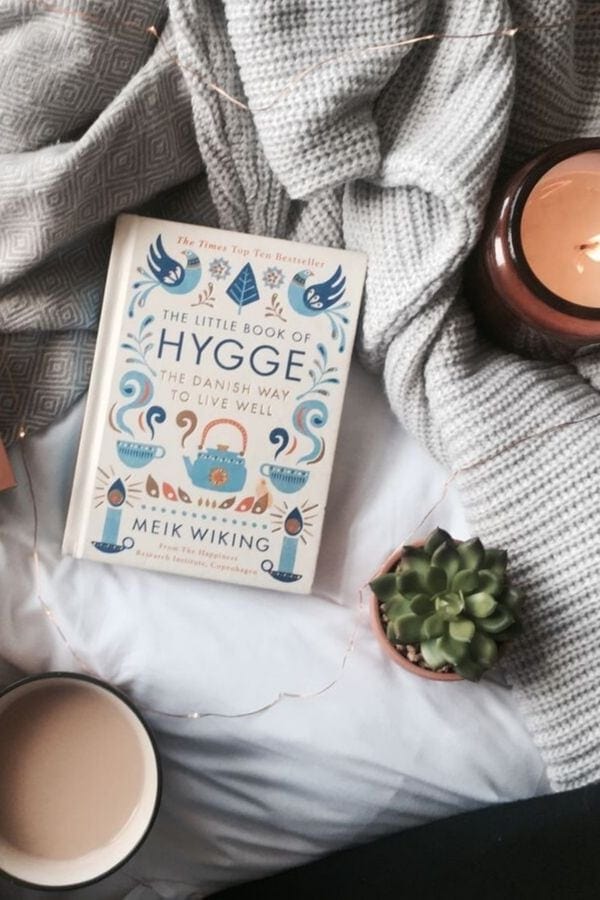 If you're looking for some cozy winter reading to go with your hot chocolate pick any title from our list below. Or, even better, give one as a gift to a loved one! Let's spread the hygge word, friends. Happy hyggelig reading!
The Little Book of Hygge. Danish secrets to happy living
Meik Wiking
---
How to Hygge: The Secrets of Nordic Living
Signe Johansen
---
The book of Hygge: The Danish art of Contentment, Comfort and Connection
Louisa Thomson Brits
---
Hygge: The Danish art of Happiness
Marie Tourell Soderberg
---
The Art of Hygge: How to bring Danish coziness into your life
Jonny Jackson & Elias Larsen
---
The Cozy Life: Rediscover the Joy of the Simple things
Pia Edberg
---
ScandiKitchen: Fika and Hygge: Comforting cakes and bakes from Scandinavia with love
Bronte Aurell