All About Adaptogens + How They Can Help You Perform, Sleep, and Feel Better
Posted: 09/24/19 Updated: 10/27/23
All About Adaptogens, the next big thing in fighting anxiety and insomnia. What are they, how do they work, and which ones are worth checking out?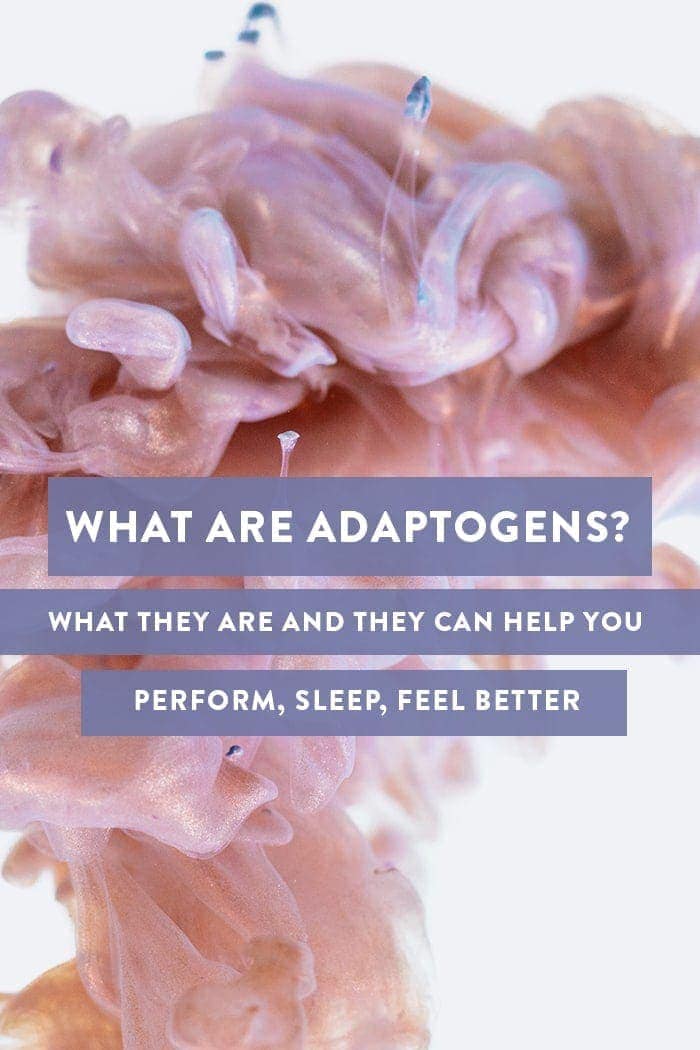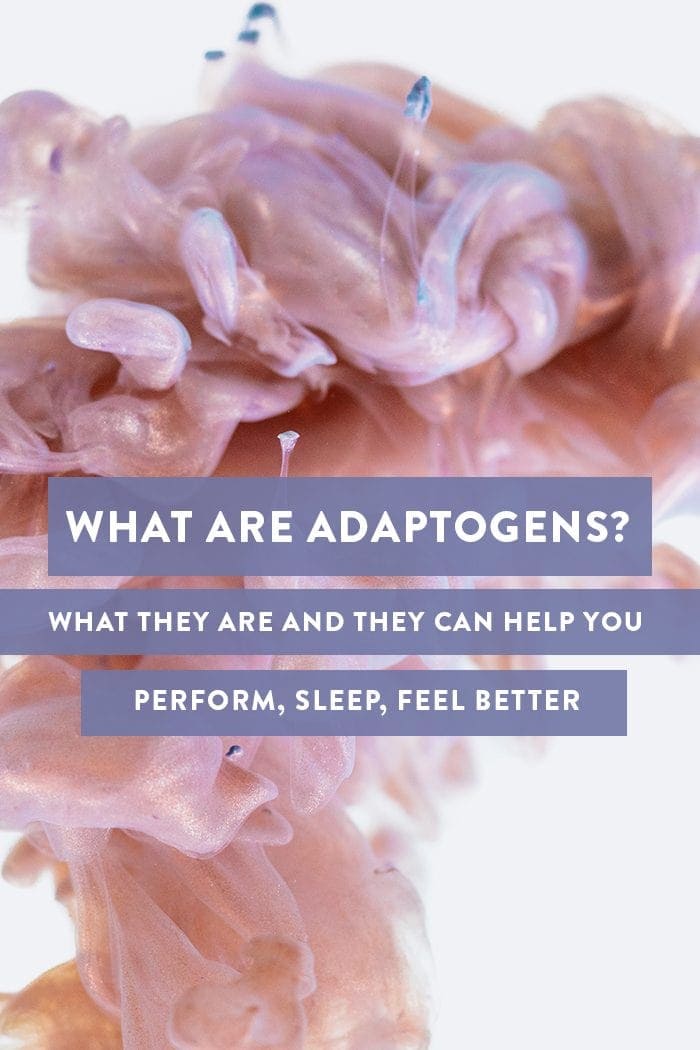 Adaptogens – the new buzzword in the lifestyle and wellness world! It is popping up everywhere from the blogger-sphere to the juice bar around the corner. But what are adaptogens exactly? Here's what you need to know about adaptogenic herbs.
What are Adaptogens?
Adaptogens are non-toxic plants that supposedly help the body resist stressors of all kinds. They are not a new concept – these herbs and roots have been used for centuries in Chinese and Ayurvedic healing traditions.

Adaptogenic herbs have been studied throughout history as a way to improve the body's ability to respond to stress, increase energy and attention, and fight off fatigue.


Looking at our chronically stressed society, it surprises no one that they are having a comeback. Did we finally find a healthy all-natural alternative to popular antidotes for stress such as energy drinks, caffeine, and sugar?

Each plant claims to do something a little different, but on the whole, they help your body adapt to stress and resist fatigue. New research is even looking at how they may be helpful in treating chronic diseases such as respiratory and heart conditions.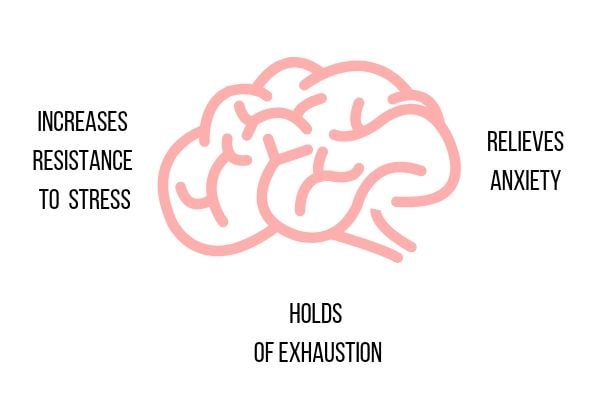 How do adaptogens work?
Adaptogens work a bit like your home thermostat. When the thermostat senses that the room temperature is too high it brings it down and when the temperature is too low it brings it up. It does the same to your body.

Adaptogens interact with the hypothalamic-pituitary-adrenal axis (HPA), which is our body's stress response system.

These herbs, roots, and mushrooms can help calm the following areas: the hypothalamus (a small region in your brain), your pituitary gland (located at the base of your brain), and your adrenal glands (found at the top of your kidneys; they produce the hormone cortisol).

They have a nonspecific response in the body, supporting all major systems including the nervous, endocrine, and immune systems. But that's not all! They can also regulate bodily functions like blood sugar and help balance hormones. I'm looking at you, PCOS!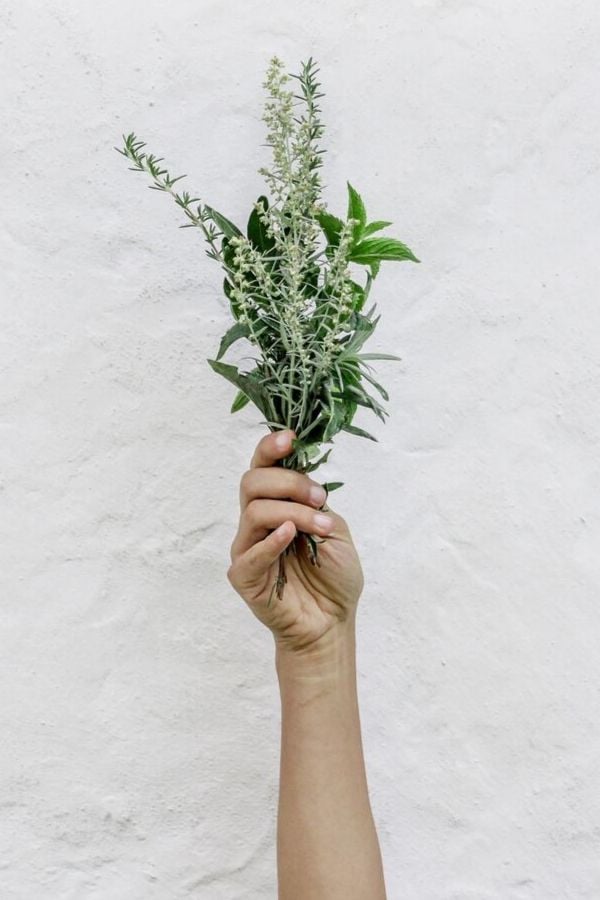 Which Herbs are Adaptogens?
Following herbs/plants are adaptogens:
Schisandra Berry
Arctic Root
Holy Basil
Rosemary
Turmeric
Some of these are a bit difficult to get. Others, like Maca, Holy Basil, Turmeric and Rosemary are super common! The ultimate way to bridge the gap between medicine cabinet and kitchen.
Best adaptogens for stress, anxiety, energy, and weight loss.
For chronic stress: Ashwagandha and Asian ginseng are successfully used to soothe long-term sources of stress and the hormone imbalances that may result from it. Also listed amongst the stress lowering herbs are holy basil, Rhodiola, and licorice root. Licorice allows your body to produce more cortisol under stress so that you can resolve the stressful situation more quickly.
Adaptogens for acute stress and anxiety: Ashwagandha is great for busy days at work or times when you feel especially anxious or stressed. Studies have shown that the consumption of lion's mane can also reduce anxiety and depression.
Adaptogens for more energy: You can try Maca, which is available in three different varieties: red, yellow, and black. All of them are great energy boosters. Then there's Ginseng! Asian white, American white, Asian red, and Siberian (Eleuthero) all boost energy without giving you the caffein-jitters. Schisandra Berry is another great adaptogen to fight adrenal fatigue.
Adaptogens for weight loss and hormone balance: Siberian Ginseng, Holy Basil, Ashwagandha, Rhodiola, and Maca are your BFFs when it comes to boosting a slow metabolism.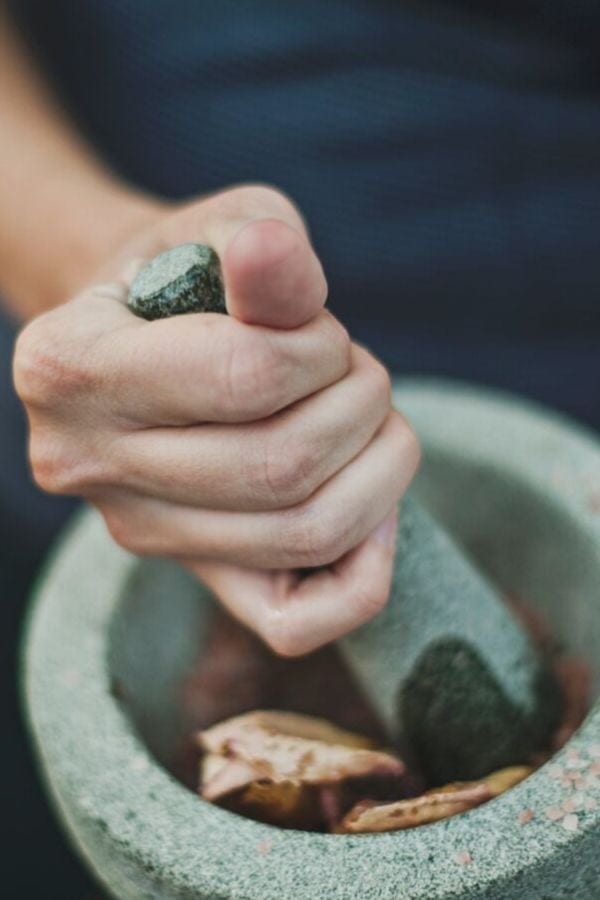 Can I add adaptogens to my diet?
You can consume adaptogens as supplements or brew them into teas. Some, like holy basil, can be eaten as part of a meal. You can use it in Asian-inspired stir-frys and soups – it adds a spicy, peppery taste to your meal.

Another easy one is Maca. Because of its malty taste, the powder form works well sprinkled in sweet breakfast foods like yogurt, oatmeal, or smoothies. Have you tried this Miracle Maca Latte? It's exactly that – a Miracle!

To add other less common adaptogens to your meals, you can buy the pre-mixed powder and add them to everything from green smoothies to puréed veggie soups. Why not add some to your favorite salad dressings?

If you're looking for a straight dose of herbs, you can either sip adaptogen teas or combine tinctures with water.
Are Adaptogens Safe?
It is never a bad idea to talk to your doctor before adding adaptogens to your diet or supplement routine as any herbal supplements can interact negatively with prescription meds.

Herbs and mushrooms are very powerful. Just because something is natural doesn't necessarily mean it's harmless. Special caution for women who are breastfeeding or pregnant!

Not all adaptogens should be taken for long periods of time. You should know the individual dosages and any known side effects before starting to take adaptogen supplements. Keep in mind that you could be allergic. Some adaptogens can also cause gastrointestinal distress for people with a sensitive tummy.

There is little research about adaptogenic herbs' long-term effect on the body. At the same time, there's also very little evidence to suggest that adaptogens have serious side effects for healthy individuals or can cause health problems.

So yes, it is probably safe for you to take adaptogens. However, if you take them for managing chronic stress, you might want to move away from band-aid solutions, identify the root of stress, and look at changing your lifestyle.
How long does it take for Adaptogens to work?
A general rule is to allow at least three months, and up to nine months for a mushroom or herb to take its full effect. 

No one knows your body better than you, and that includes all the potential changes these natural supplements can make. Listen to your body and take a break after a few days, if you feel you need one.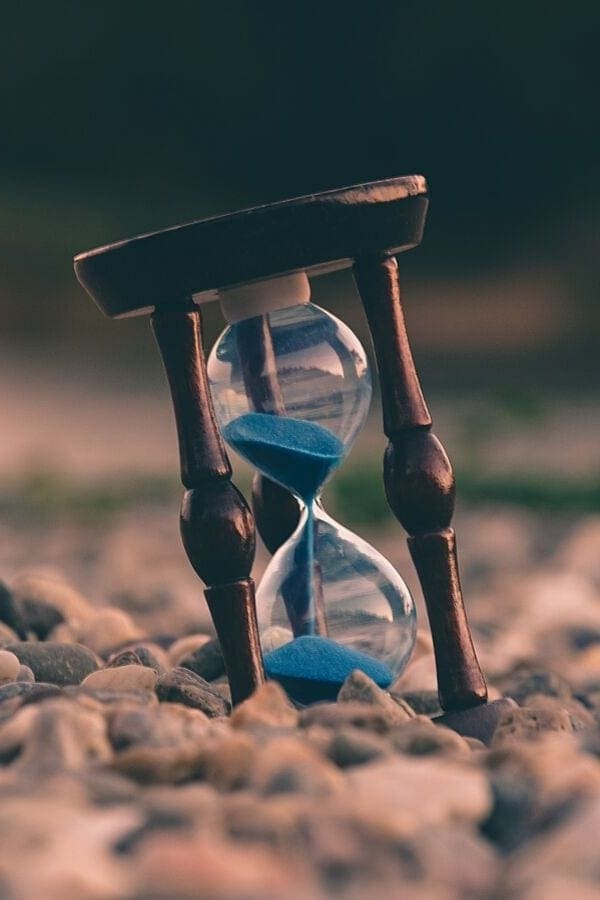 How to use Adaptogens
Daily use is key, along with other self-care measures! What about a long relaxing bath, some nourishing foods, a walk in the park or a long massage?
What are the best adaptogen supplements?
My recommended products
Some adaptogens can be taken as capsules. Just be sure you know what you're getting. Supplements, in general, are also notoriously under-regulated and you should really read the list of ingredients and dosages.

These are my favorite adaptogen supplements:
This tea is part of my evening ritual. It contains 1,500 mg of Reishi mushrooms, which have been shown to support the body's sleep cycles as well as support occasional stress. The tea is super bitter but in my opinion totally worth it. It will relax your muscles and give you the best sleep you've had in a long time.
Adaptogen-R3 features Rhodiola, Ginseng root, and Maca root to deliver the perfect adaptogenic blend. It helps to moderate occasional mental and physical stress and you take it three times a day.
This budget-friendly supplement blends an abundance of adaptogenic herbs: Eleuthero, Rhodiola, Reishi, Ashwagandha, Astragalus, Holy Basil, Schisandra, to mention a few. It puts your hormones in order, silences the anxiety and makes you sleep like a baby. There are also positive effects on mental clarity and emotional balance.
AdaptoTrax™ All-in-One Adaptogens Supplement Complex
The greatest thing about this adaptogen formula is that it not only battles stress but also heightens general well-being as well as energy and stamina. As an added bonus, it gives you a sharp mind and better memory! Perfect for studying!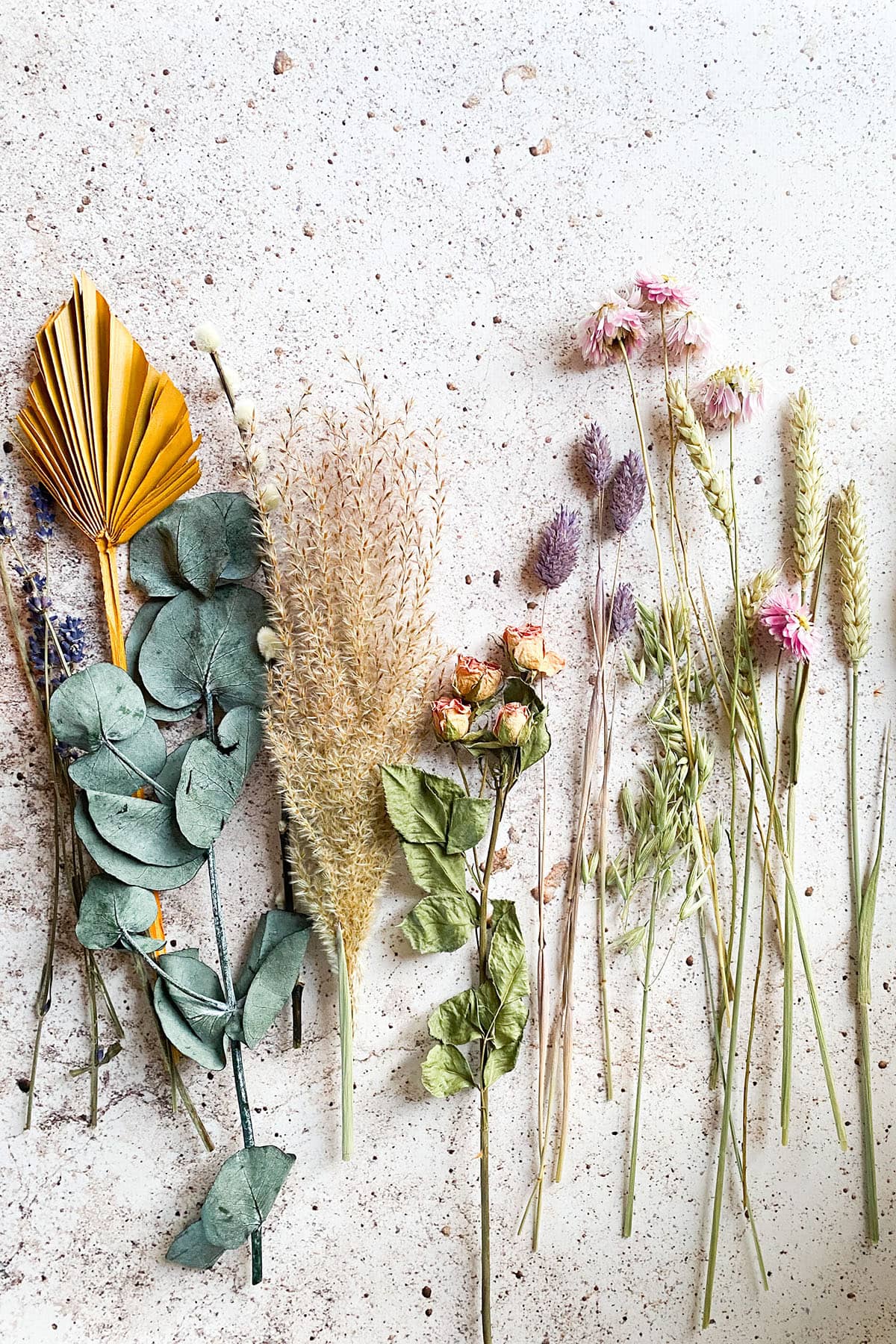 Read More on Health & Wellness