15 Hygge Ideas for Fall & Winter That'll Make You Cozy AF
Posted: 09/26/19 Updated: 10/06/19
The Best 15 Hygge Ideas for Fall and Winter – the ultimate time to indulge in hygge, the Danish concept of cozy contentment. Find tips for home decor, minimalism, and hygge activities to enjoy all winter long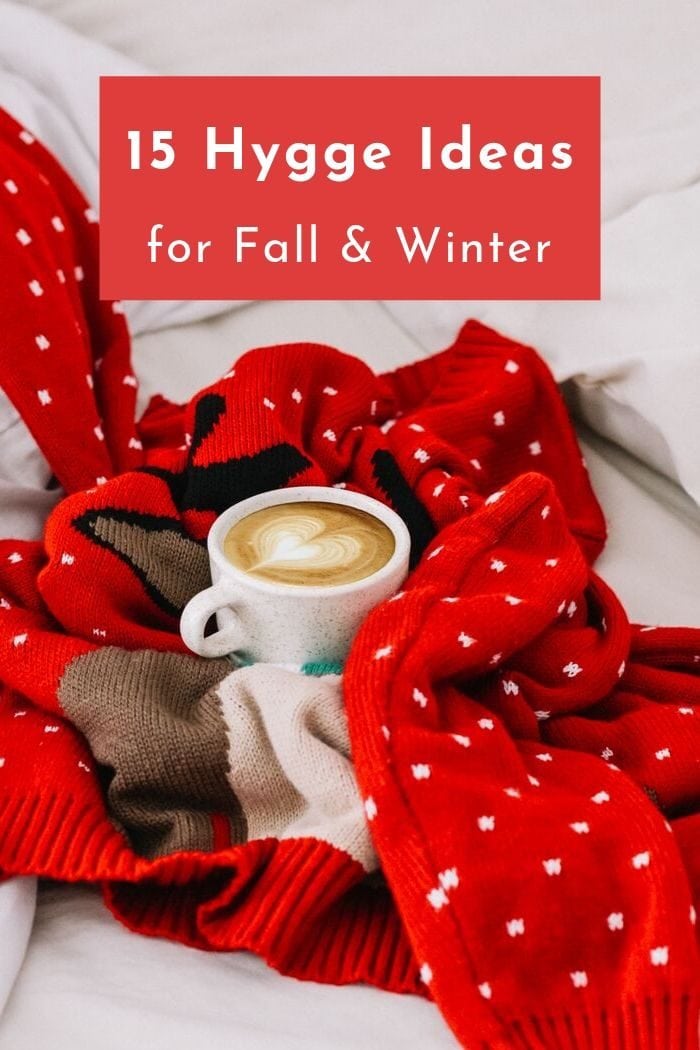 Fall and Winter is the time of year when we're craving to slow down and give ourselves a little rest to renew our spirit. That's the magic of the final quarter of the year.
As the darker evenings draw in, it's time to curl up with a hot beverage and a blanket, settle in and do as the Danes do. Enter Hygge!
I recently find myself embracing the Danish concept of "hygge" in my life and am loving it. What is hygge? Well, loosely translated, it means taking pleasure from the simple, cozy things in life – if possible in the company of friends. Learn all about hygge in my recent post "All About Hygge".
Here are the 15 best tips on making your life more hygge. If you want to bring more joy and coziness to your life, then these hygge tips might be just what you were looking for.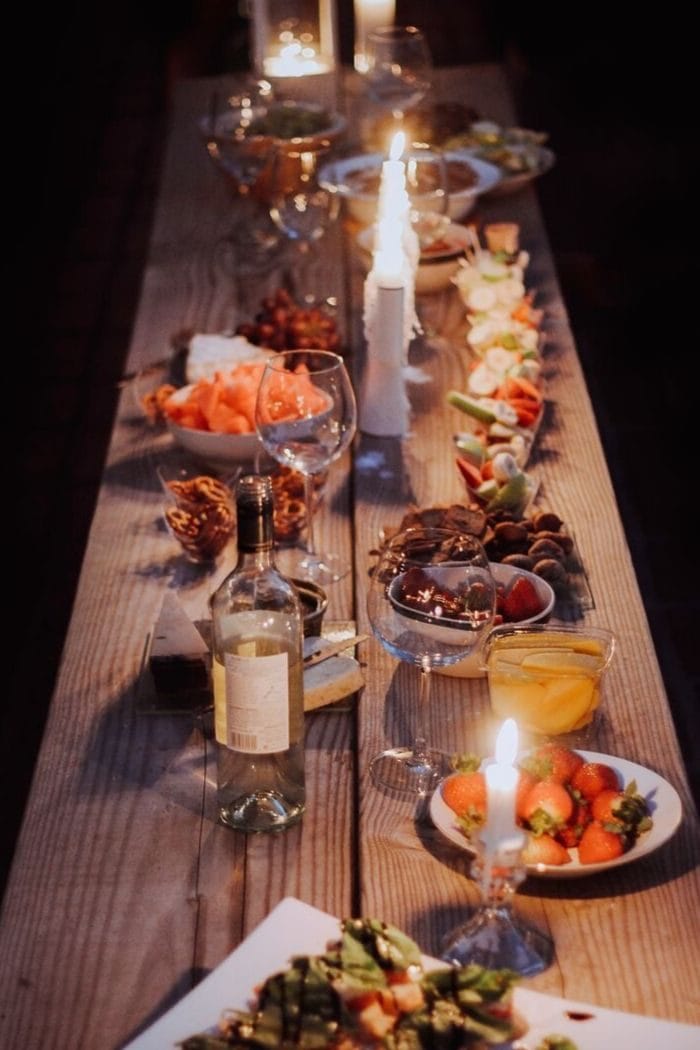 1. Get Together – Spend Quality Time With Family And Friends
Togetherness is a hallmark of hygge and many other hygge principles and activities are based on this idea. However, hygge socializing isn't about throwing a big party. Rather, it is about choosing the company of a few very close friends or family members in an environment of comfort, trust, and security. You don't want to stress yourself!
It can be as simple as a Sunday brunch with friends at your favorite cafe. Rotating dinner parties at a different friend's house each month. Form a book club or gather weekly to watch a TV show you love. Pizza and wine included!
2. Less Is More – Get Cozy Without The Clutter!
In Scandinavia, people tend to own much less compared to other countries like the USA. Partly because the cost of living is much higher there. But it also has to do with the Danish excelling at removing clutter and excess. Hygge is all about appreciating the simple moments and it's easy to see how this links to minimalism.
Remove all items including furniture that you don't enjoy looking at and keep only pieces that you love, that have true value and meaning to you. That way you aren't distracted by piles of clutter or unnecessary objects. Instead, your home feels warm and inviting in a clutter-free, simple way.
When buying clothes, focus on quality, not trends. Clean out that wardrobe and donate or sell what you don't need.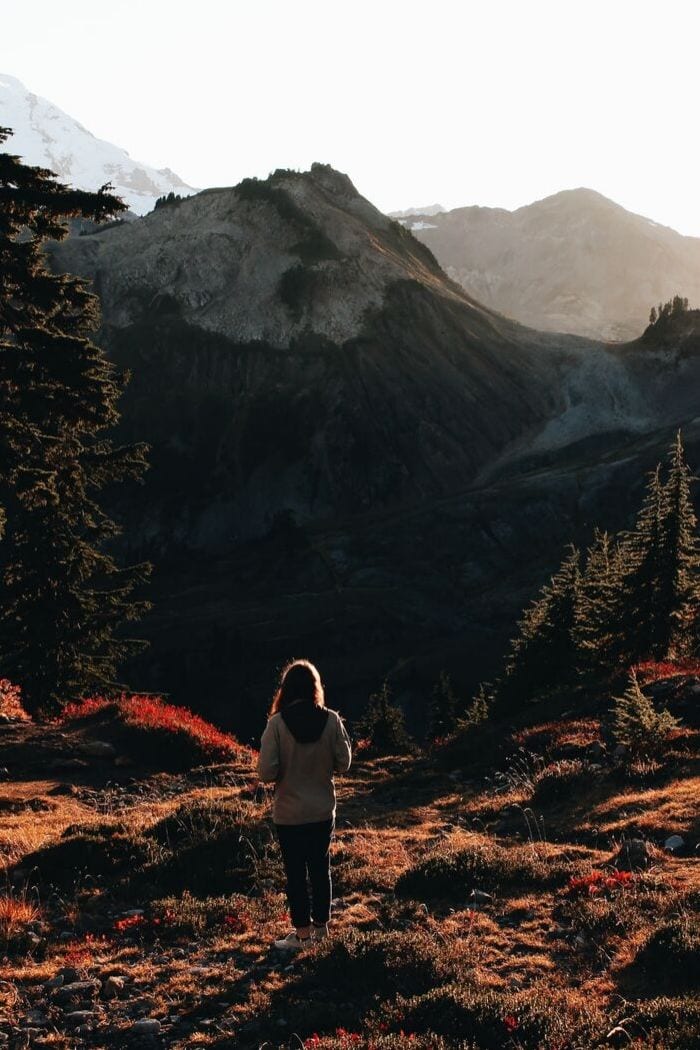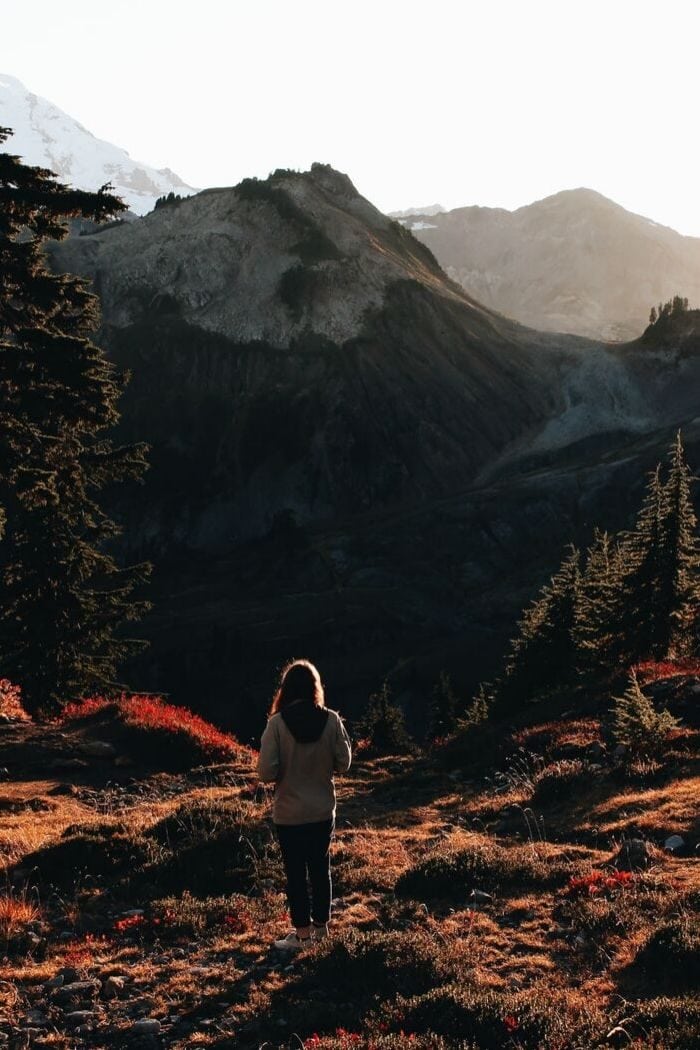 3. Go Outside!
Danish people spend a lot of time in nature. They love exploring new places on foot. Most people in larger cities don't even own cars but instead, use their bike to get around. Nature is also used as an outdoor gym. The perfect opportunity to disconnect from your daily grind and fill your lungs with some fresh air.
Maybe you have a park or a forest close to where you live that you had no idea about? Or maybe somewhere you can go to on a weekend getaway? Even if it is just for a walk around the neighborhood. Get moving outdoors.
4. Bring Nature Inside.
Too cold outside for a walk? You can also experience nature by bringing a little bit of the outside into your home. Indoor plants not only help clean the air in your home, but they also look pretty.
But don't stop at plants. Think bigger like exposed stone walls, wooden floors and rustic dining room tables made from great trees. Last but not least, big piles of firewood ready to be thrown into a roaring open fire.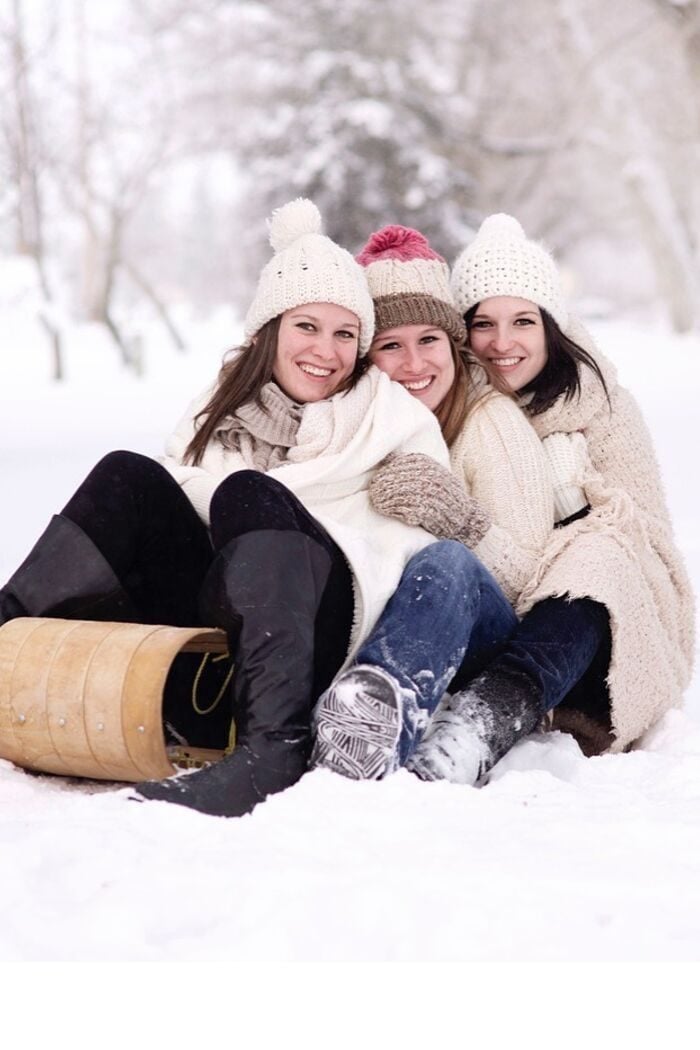 5. Go Sledding Or Ice Skating
When was the last time you went sledding or ice skating? You were probably a child! It's time to find the best hill or skating rig and have some good old-fashioned fun again.
6. Candles, Candles, And More Candles.
Ceiling lighting is where hygge goes to die. People in Nordic countries love indirect lighting! And especially candles – they should be the instant ramen in your kit of hygge solutions! Position them in groups of 3–5 so they form pools of natural light around your living space.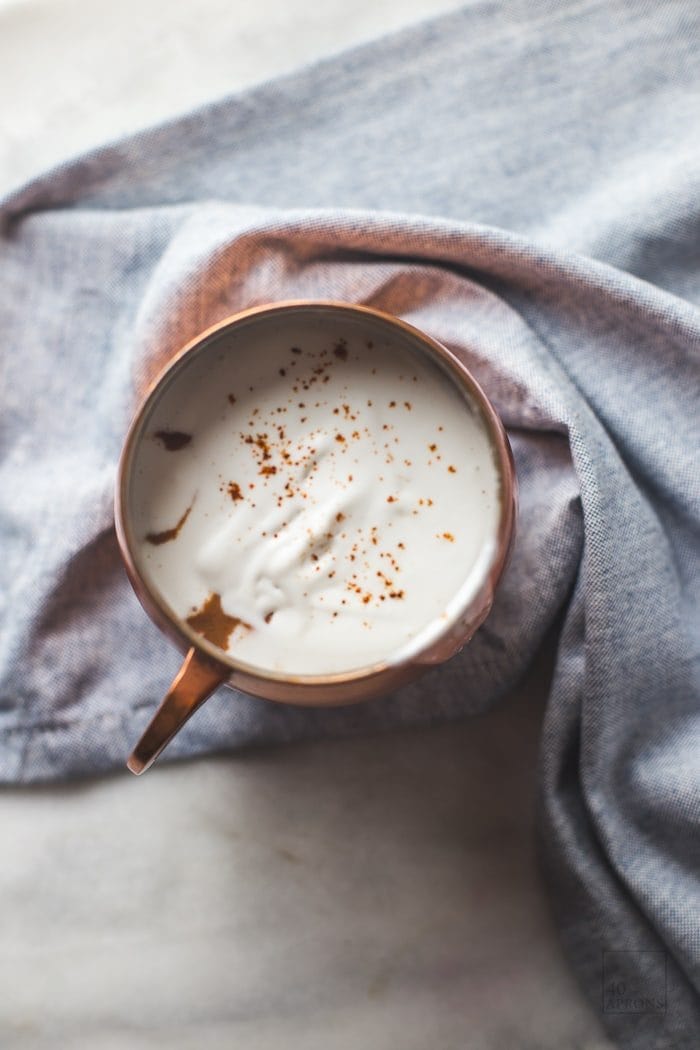 7. Enjoy Good Food And Drink
By this time, it's likely that you have an inkling of what hygge cuisine is all about. Hygge food is comfort food, cozy recipes that stick to your ribs. As you can imagine, anything home-cooked is much more hygge than something store-bought.
Make sure you enjoy the flavors of the season. Bake some squash with maple butter, make Swedish Meatballs, a big pot of Chicken Soup or enjoy a mug of peppermint hot chocolate. Slowly sip a glass of red wine while a storm rages outside or treat yourself to a glass of whiskey or spiked coffee in front of a fireplace.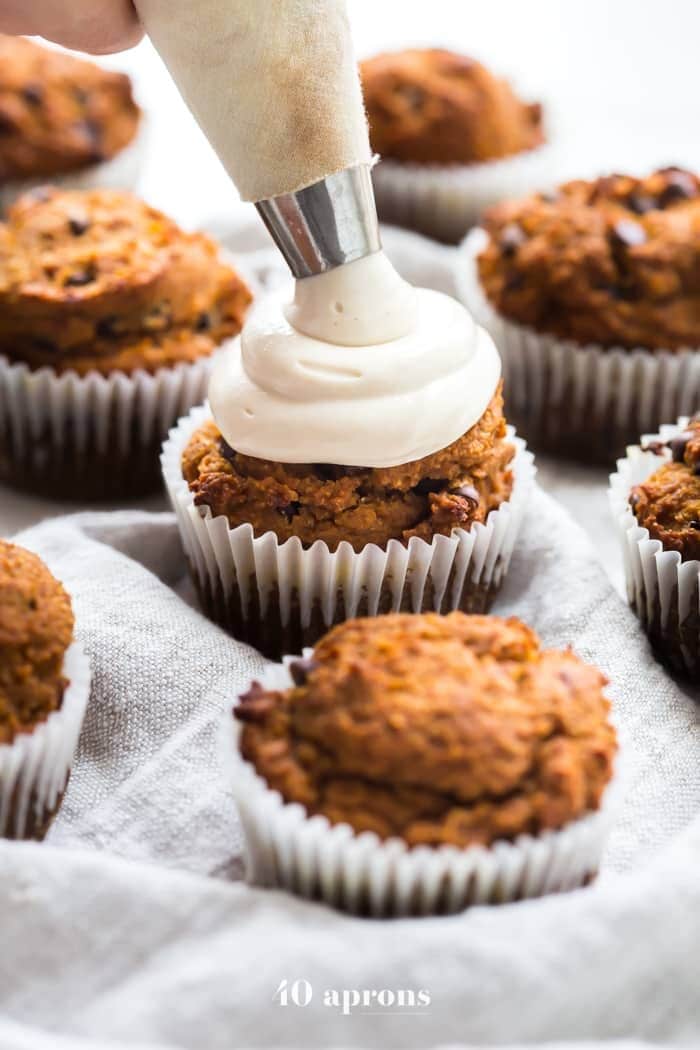 8. Get Baking
The Danes also love baking and eating homemade bread, cakes, cookies, and pastries in the company of others. Baking requires you to slow down and pay attention to details or things can go horribly wrong.
Have you ever kneaded bread dough by hand? It can be very cathartic and tucking into a home-made loaf of sourdough straight from the oven must be one of life's great simple pleasures.
Pour yourself some coffee and have a homemade kanellbular aka. cinnamon roll. Ask a friend to join you and it turns into a fika — a spontaneous coffee break and social celebration!
9. Have A Sauna!
A weekly sauna ritual is the Danish way to relax in the middle of the hustle. While having a sauna, think about how grateful you are for your life. After the sauna, chill in your bathrobe and have a healthy meal or a refreshing drink followed by a good night's sleep. Always remember to drink lots of water and take breaks to cool off.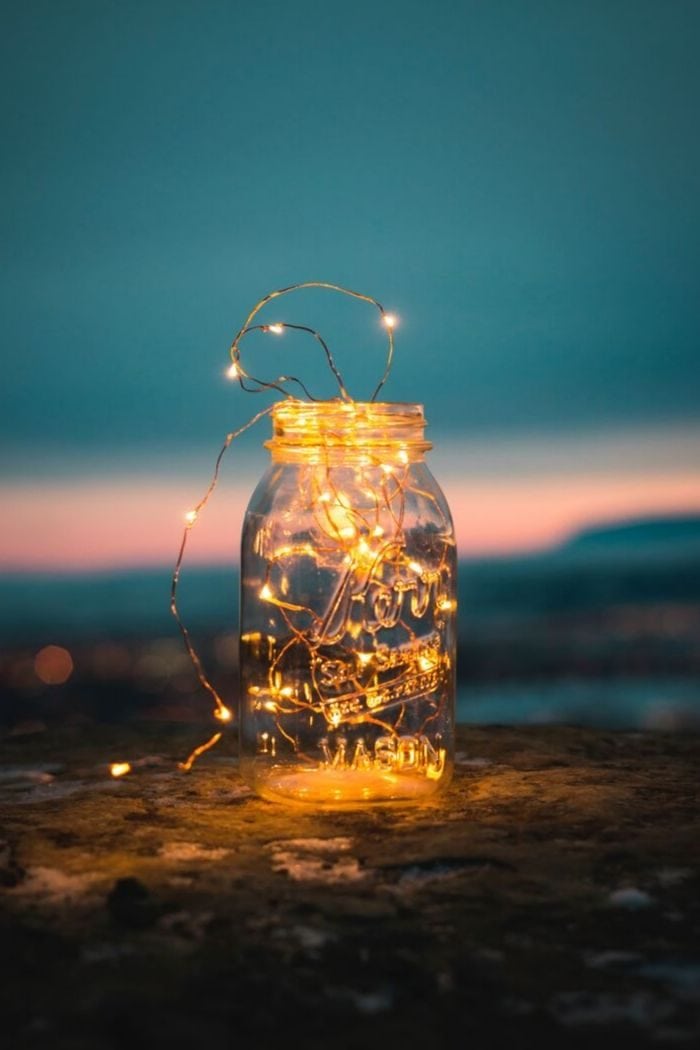 10. Fairy Lights
Add more magic to your home with some twinkling fairy lights. No longer just for Christmas, fairy lights can be used in just about every room of the house to create a magical romantic or festive atmosphere. Place on or around the dining table to make food look more festive or string them along the balcony.
11. Disconnect
You cannot get hyggelig while checking your phone. Hygge is all about disconnecting and being in the present. It is about savoring the right here and now without imagining being somewhere else. Turn off your email and social media on the weekend. Hygge life is simple and slow and 100% offline.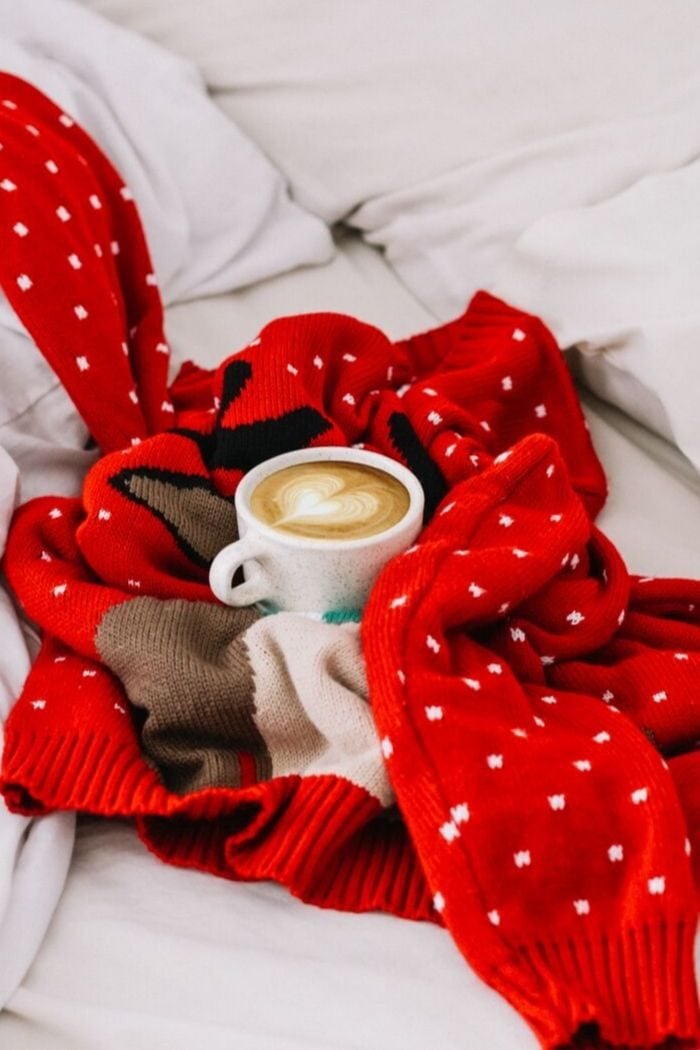 12. Dress Comfortably
Hygge couture is not dressing to impress. Keep it comfortable and casual. Hygge is all about being warm and cozy so bring out those sweaters, wool socks, and scarf. Keep it classy and cozy. Oh, and don't forget the warm blanket – the only accessory you need.
13. Spend Time In Front Of A Fireplace
If you have a fireplace, that's awesome! But most of us don't! Outside fire pits can also be very hyggelig. Just take some candles (no such thing as too many candles) and your hot drink and hygge up in front of it. Don't have access to a fireplace? There ought to be a cozy bar or coffee shop nearby with a comfy chair just waiting for you. Bring a book and leave your phone at home.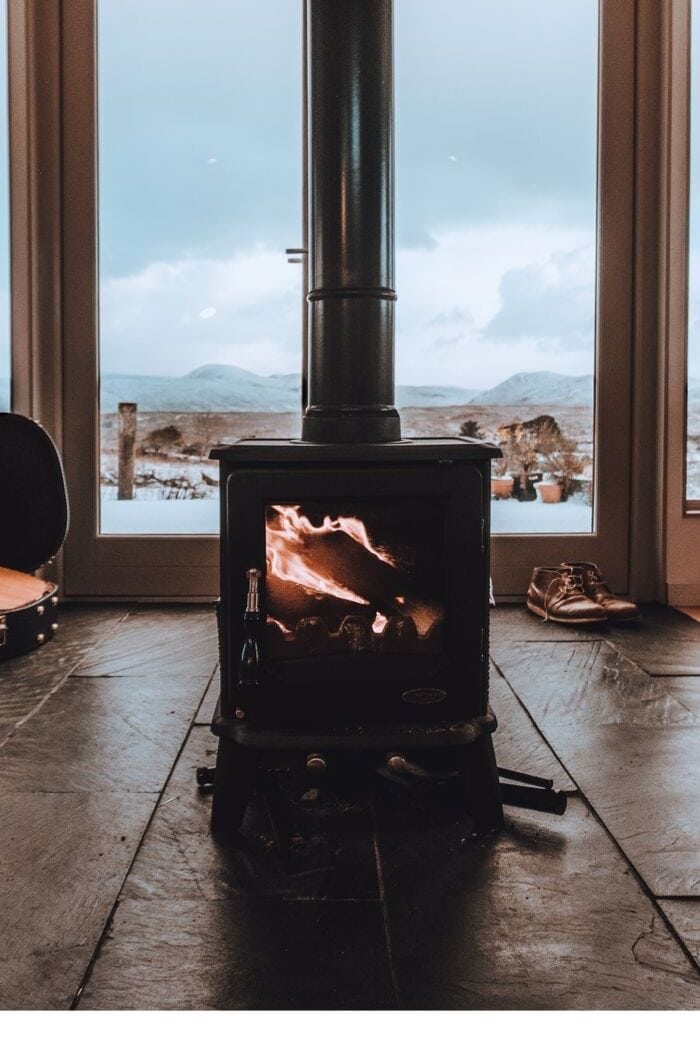 14. Be Crazy – Leave Work On Time!
Maybe the Danish don't share our admiration for the seventy-hour workweek. When the clock strikes 4:00 p.m they leave and move on to the rest of their day aka. their lives. Go ahead and schedule an activity that's really important to you on your work calendar. Treat it as an important appointment and see if the world stops when you leave work on time to get there. Spoiler alert: it won't!
15. Love Yourself!
We are living in a fast-paced society! Constantly running, competing, striving to do better, be faster or stronger. Scandinavians are more laid back, easy-going and relaxed. For people in Denmark, it is important to be surrounded by things or people that make them feel relaxed and happy, Time to free ourselves from toxic relationships. If you don't like someone, don't contact them. Danes value the relationships they have and most have a small but close group of friends.
Are You Ready To Hygge?
Isn't it often the sweet, simple moments of life that we remember and value the most in the big picture of our lives? Dialing up the Hygge in your life will definitely help you get more of those. Whether it's curling up with a blanket and a good read, organizing a potluck dinner with close friends, or savoring a hot cup of tea, we can all benefit from a little more hygge in our lives.