All About Turkey Tail & Its Benefits

Posted: 09/20/20 Updated: 01/16/22
Turkey tail isn't a bird's plumage, but an awesome medicinal mushroom with a ton of immune-boosting benefits. Used for centuries to alleviate a variety of health problems, it's a great supplement to add to your immunity boosters!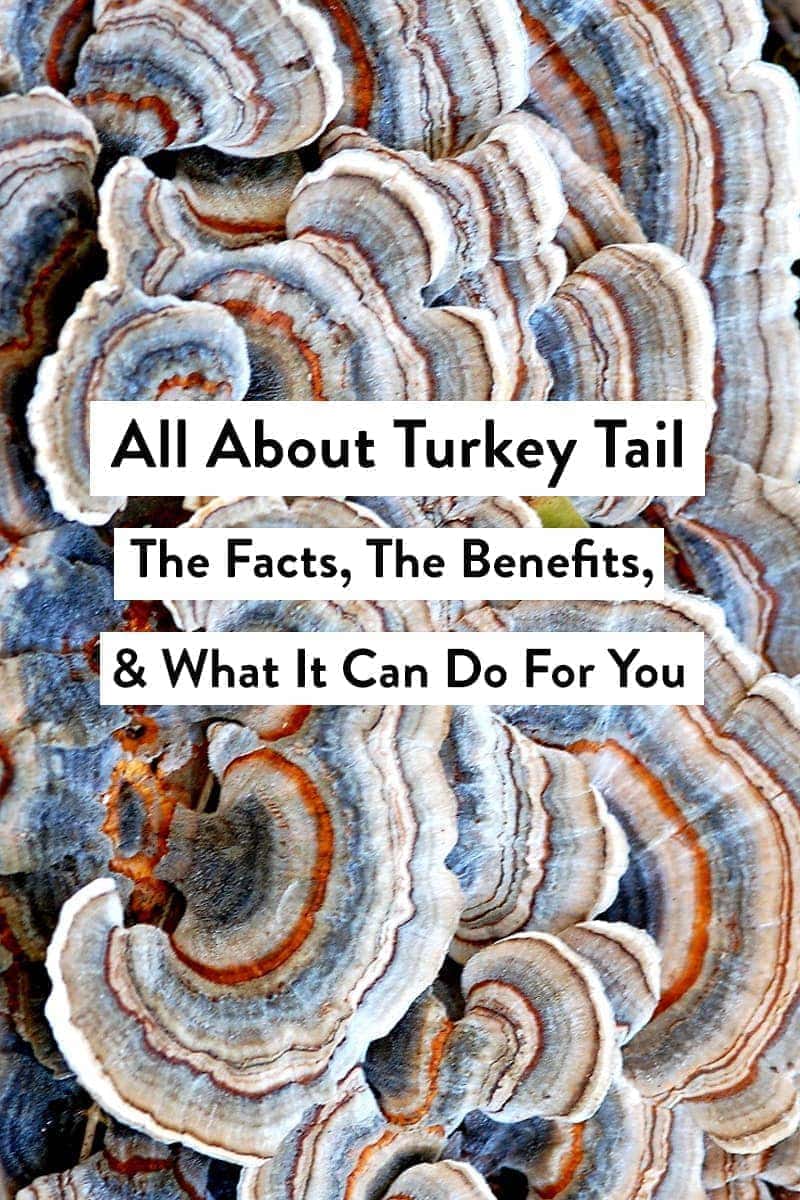 Please keep in mind that we are not doctors or medical professionals, and we always highly recommend speaking to your own doctor prior to starting or taking any supplements or making lifestyle changes. NOTHING in this article is medical advice and should not be taken as such. These are simply general concepts, not prescriptive information or health advice. We cannot emphasize this enough! Proceed at your own risk.
What Is Turkey Tail?
Turkey tail is a mushroom that looks similar to maitake. With ruffled layers and multiple colors, it's visually very striking. It's been used in traditional Chinese medication for centuries, particularly to help the immune system.
Health Benefits
Immunity booster
May be beneficial to cancer patients
Anti-inflammatory
May combat HPV
Immunity Booster
Turkey tail contains carbohydrates called polysaccharopeptides, which help boost the immune system by increasing white blood cells that fight infection and can also help the body build immunity to certain toxins. Turkey tail is also full of antioxidants, which fight free radicals in the body. Free radicals can lead to a variety of health conditions, including some cancers.
May Be Beneficial to Cancer Patients
Turkey tail is used in conjunction with cancer treatments such as chemotherapy, particularly in Japan and China. There has been some research done that shows turkey tail can reduce tumor size in some cancers. When used along with treatments such as chemotherapy, the anti-tumor properties were even greater. It may even help create cancer-fighting cells in the body.
Anti-inflammatory
Because turkey tail is loaded with antioxidants, it helps reduce inflammation. Chronic inflammation has been shown to cause a variety of health problems, such as cancer, diabetes, and other chronic disorders. Just another way turkey tail can boost your immune system!
May Combat HPV
Human papillomavirus is a incredibly common sexually transmitted infection. While many people may have HPV at some point in their lives, it will go away for most people. However, some strands of the virus can stay in the body and cause cancer later in life. It also can be difficult for people with lowered immune systems to get rid of the virus. In one study, many people who took turkey tail were able to clear the virus compared with those who did not.
Other Turkey Tail Benefits
How Do I Take Turkey Tail & What Should I Expect?
Turkey tail is available in a variety of forms, including pills, powder, and tinctures. While taking turkey tail, you may experience stomach problems, such as gas or bloating, as well as darkened stools. Another side effect can be the darkening of finger- and toenails.
Precautions
Talk to your doctor before starting any supplement or vitamin plan to make sure it's a healthy choice for you. In particular, if any of the following apply to you:
Pregnant or breastfeeding: There's differing information as to if turkey tail is safe for consumption during pregnancy or if it is transferred via breast milk, so talk to your doctor prior to take.
Have cancer: Turkey tail may cause additional side effects along with cancer treatments.
More From Health & Wellness
Hey – you've made it this far, and now we're best friends! Make sure you follow me on Instagram, Pinterest, and Facebook, too!