4-Ingredient Green Smoothie

Posted: 06/14/14 Updated: 06/25/18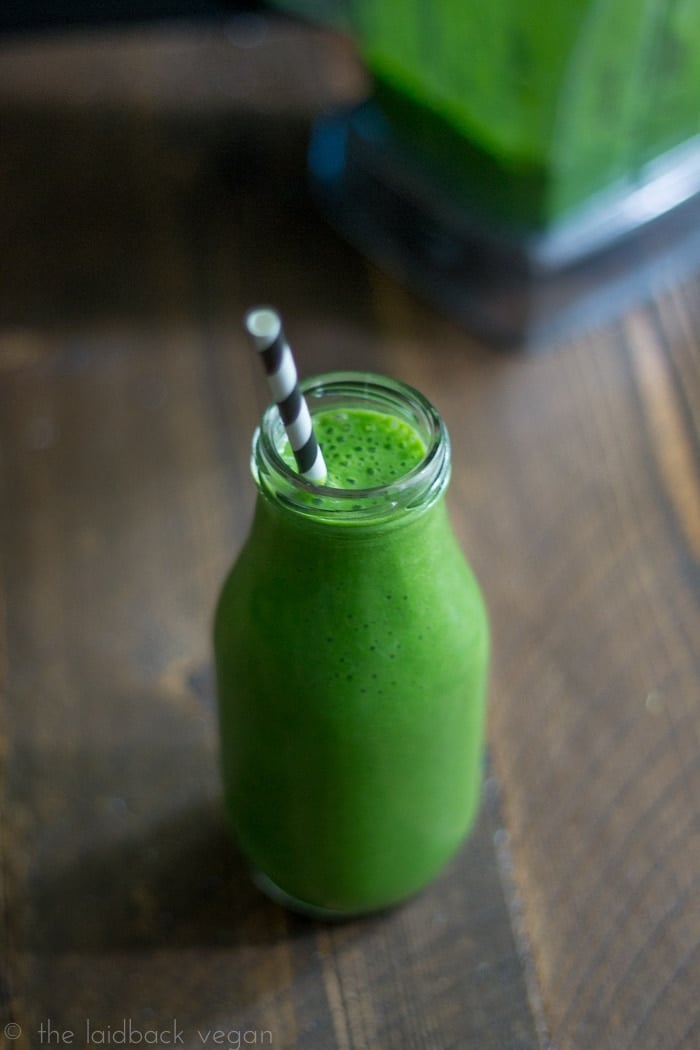 I tend to overdo things. Just…
in general.
And smoothies are no exception. What starts as a capricious craving ends with two pounds of empty fruit skins, thirty minutes of my life I'll never get back, and approximately one quart of a strangely colored liquid, a greenish-orangey-reddish hue, tasting of the entire produce aisle. And is it just me, or does leftover smoothie never sound good?
Enter the 4-ingredient green smoothie. Between its vivacious green tint and brilliant simplicity, this smoothie graces my Vitamix at least once every other day… and today I taught O how to whip up these babies, so all bets of moderation are now definitely off.
I first saw the "recipe" on Lindsay Olstrom's blog, Pinch of Yum. I just adore her recipes–typically simple and homey yet never frumpy–and this smoothie fit in perfectly with that philosophy. I was so immediately drawn to the saturated hue and easy combination of everyday ingredients that we pretty much always have on hand–spinach, bananas, dates, and almond milk. And as soon as I whizzed one up in the blender, I knew it…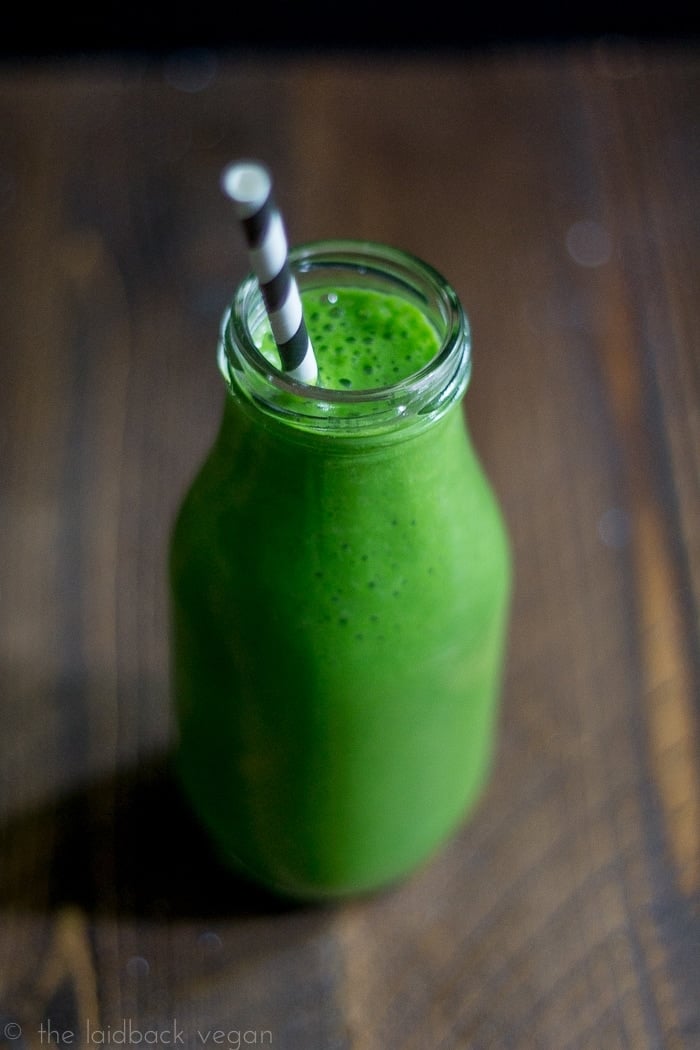 it was love.
This green smoothie is an awesome way to get your potassium and load up on your raw greens without tasting them whatsoever. They're perfect as a quick, healthy breakfast; a fabulous post-run recovery snack; or a between-meals solution that won't wreck your dinner or diet. It's sweet, but not too sweet; comes together in a couple minutes; and pretty budget-friendly at that!
Make these! You'll love them.
[yumprint-recipe id='23']