50 Paleo Mother's Day Brunch Recipes

Posted: 05/07/17 Updated: 05/11/22
This collection of paleo Mother's Day recipes makes it easy to show a paleo mama you care. With 50 paleo brunch and paleo Mother's Day recipes, there's something for every mama! Ideal for breakfast in bed or brunch at home.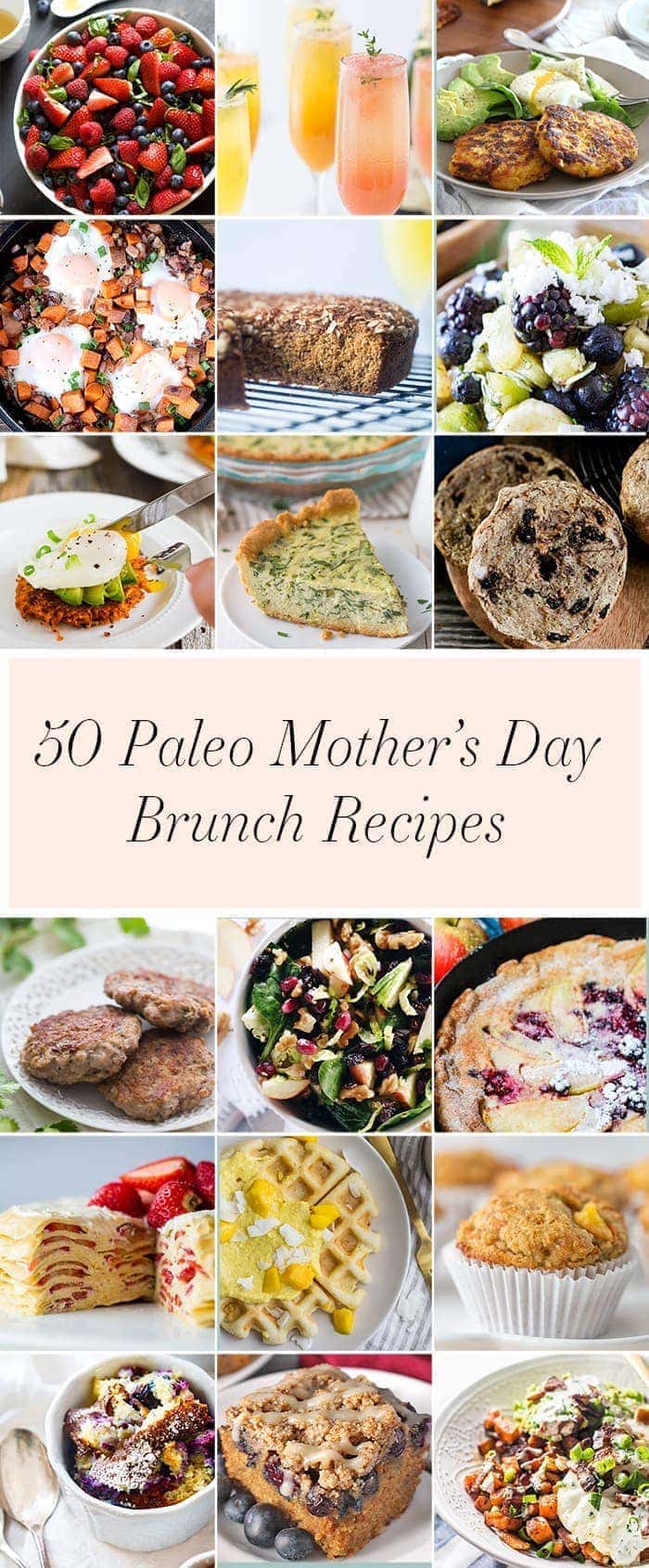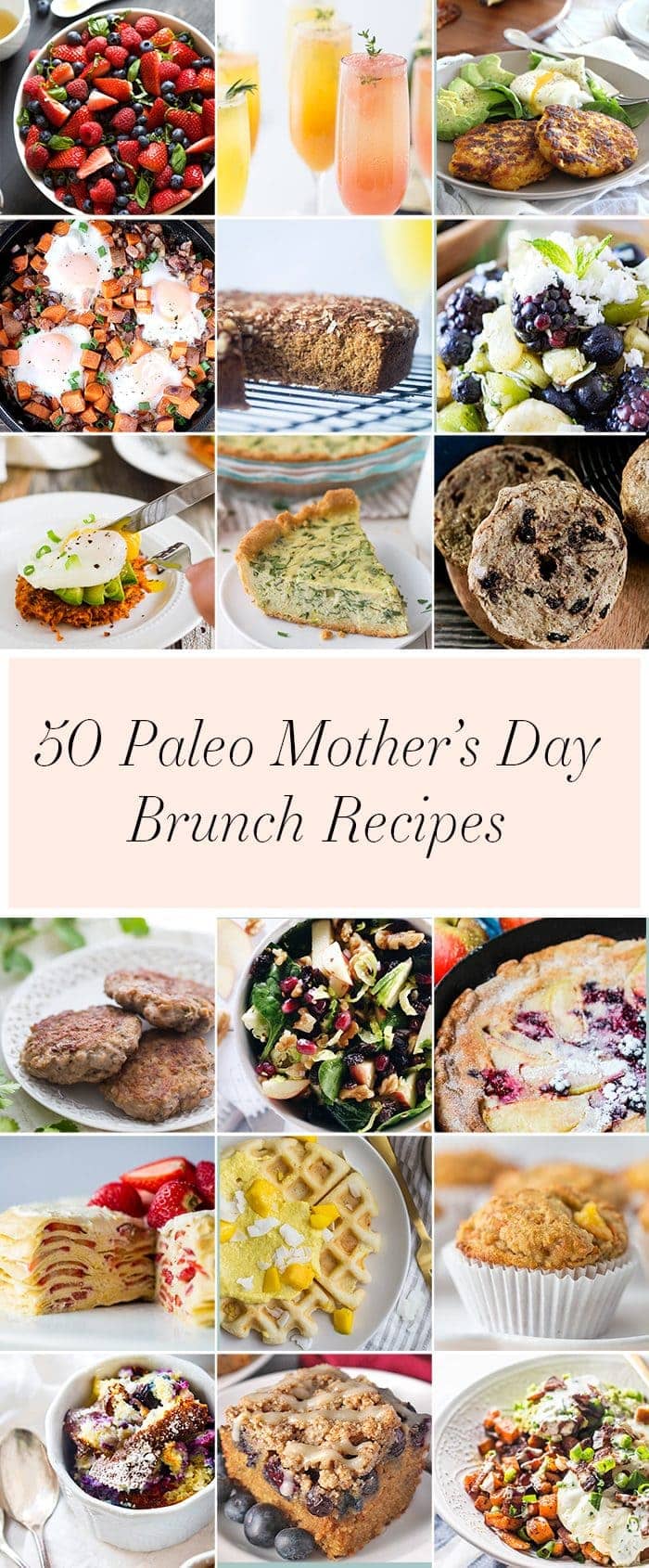 Mother's Day changed two years ago. Before that, it'd been a frenzy of last-minute gifts and lunch plans and crowds of procrastinators hovering over the seasonal greeting card section at Target. But two years ago, I was almost a mama myself, pregnant enough that the general public felt confident enough to start conversations with my ballooned status.
I hadn't met Leo yet then, but I was already his mother. We were on our way to a quick babymoon cruise from New Orleans, so we opted for dinner at Mr. B's Bistro in the heart of the French Quarter. Once I waded through the party perimeter surrounding the classic restaurant, pinching my super pregnant nose and jealously rolling my eyes at the drunken tourists with shot glass necklaces (gotta keep it close), we had a fantastic traditional meal in the rich, wood-paneled space. O opted for Cajun BBQ shrimp, and, of course, they brought him a bib…
I have photographic evidence, but, you know, I like being married.
And me? I don't even remember. I just remember the feeling of Leo spinning around in my belly, so content in the anticipation of meeting my little man. It was the perfect first Mother's Day.
Things are a little different these days! Leo's over a year and a half, and he's a wild toddler with his tantrums and his sweetness and his teetering independence as he both desperately needs us and needs to begin to do his own thing. It's loaded and wonderful and emotional and hard and easy and fun and tedious and the best thing ever. So happy Mother's Day to all you mamas out there, and a big hang in there to all the future moms out there struggling with infertility. I know this day is hard for you.
If you're cooking for your paleo mom or for your paleo wife this Mother's Day, I've got you covered! I've put together 50 paleo Mother's Day recipes to help you serve up a fantastic paleo Mother's Day without fighting the crowds at an overpriced restaurant where mom can't even get what she really wants anyway. Try a mixture of sweet and savory brunch recipes with a fruit salad and lots of mimosas… how could that be bad?
I'm thrilled to share a couple more fantastic paleo Mother's Day recipes this week (including my Whole30-approved McGriddles [!!!!!] and a carrot cake paleo breakfast bake with cream-cheese glaze. WHAT.), so make sure you subscribe! You really don't want to miss these – pinky promise.
What are you doing to celebrate Mother's Day?
Savory Brunch
Sweet Paleo Mother's Day Recipes
Salads for Paleo Mother's Day
Mimosas for Paleo Mother's Day