This easy whole30 breakfast sausage tastes surprisingly like the store bought stuff but with no added sugars or preservatives. It comes together with 6 ingredients in only 5 minutes, so this easy Whole30 breakfast sausage will become a new Whole30 breakfast favorite! Also a fantastic paleo breakfast sausage for your paleo breakfast bakes. Nom.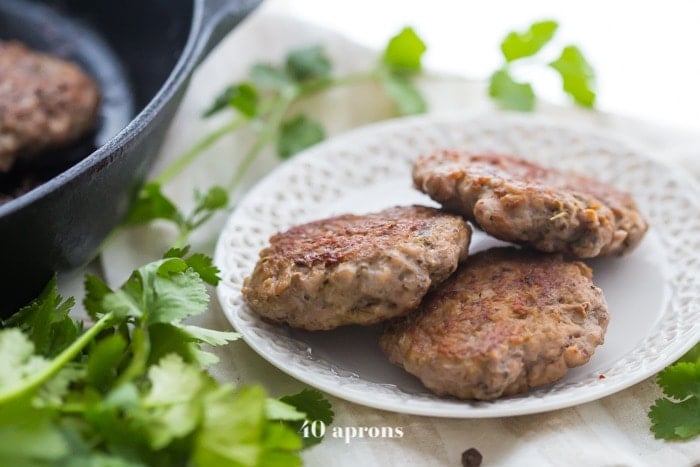 The other day, I was relating to the sausage confessions of Michele at Paleo Running Momma… You know, how she used to be embarrassed to be the type of girl who ate sausage? That it wasn't feminine, or something. It was one of those moments where the internet makes you realize you're not nearly as awkward as you think, and all the weird quirks you thought you had are just normal, everyday human weirdnesses.
Deep AF.
That is to say, I, too, am recovering from sausage shame, having in the past preferred to publicly admit to loving, I don't know, birdseed or something. Carrots? "I just looooove radishes!"
said the dream-girl version of 15-year-old Cheryl.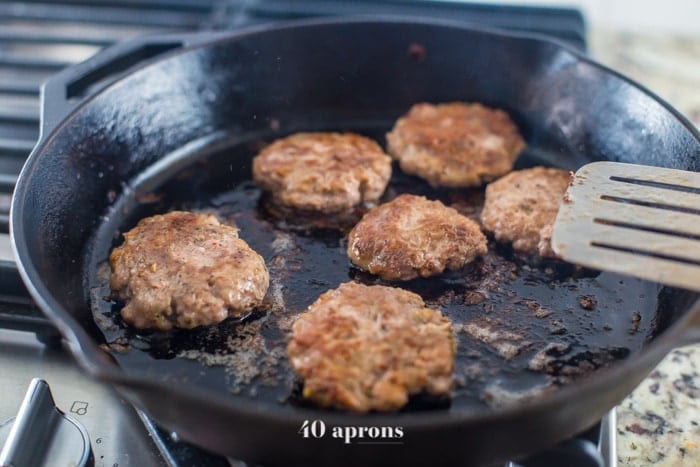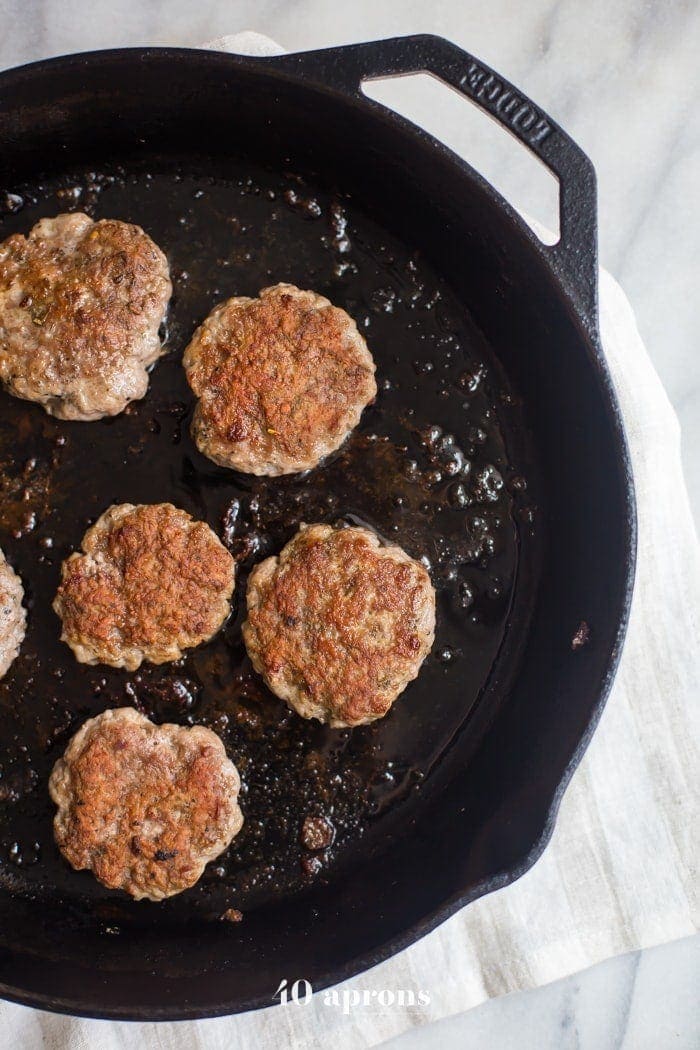 Now? I'm older and certainly wiser. I'm also too busy to care. You know what? Birdseed sucks; sausage rules. It's a proven fact, at least since the study only surveyed humans and not birds.
To celebrate our newfound self-confidence, I made you easy Whole30 breakfast sausage. There's only 6 ingredients (7 if you count salt, which, don't, because I like how '6 ingredients' sounds better) and it only takes 5 minutes to prepare. Uh, what?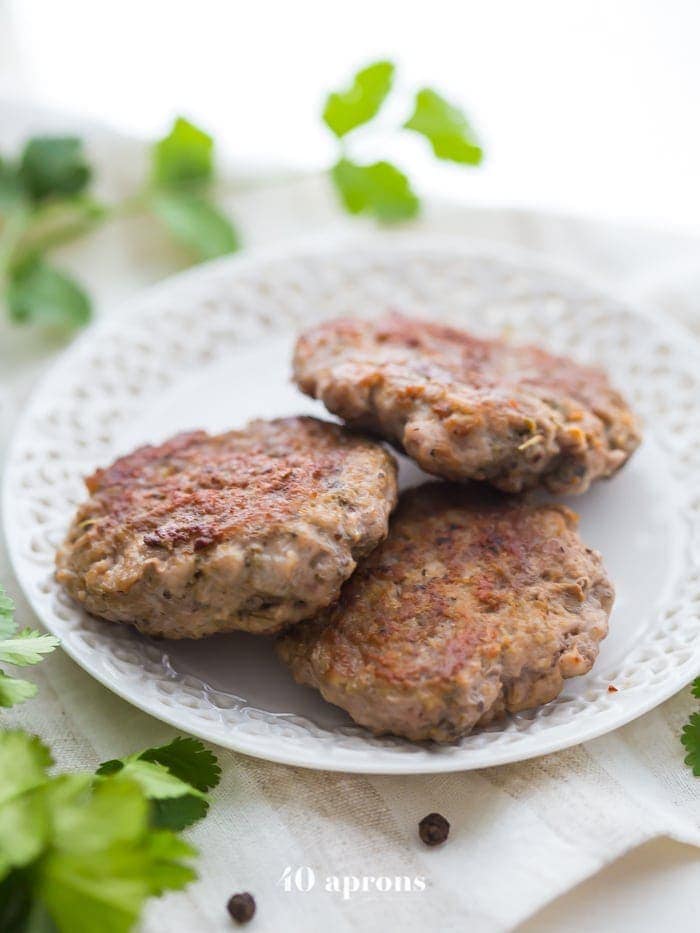 Yeah, if you've ever tried to find Whole30-compliant sausage at the store, even at a fancy place like Whole Foods (just take my money), it's not happening. It's not even a matter of paying $9.33 for a pound of Whole30-compliant bacon; you just can't find it. And turns out, that's a good thing, because yup, making your own only takes 6 ingredients and 5 minutes. It's a matter of sprinkling seasonings over some ground pork, mixing it all up, and frying it in a pan. Easy peasy.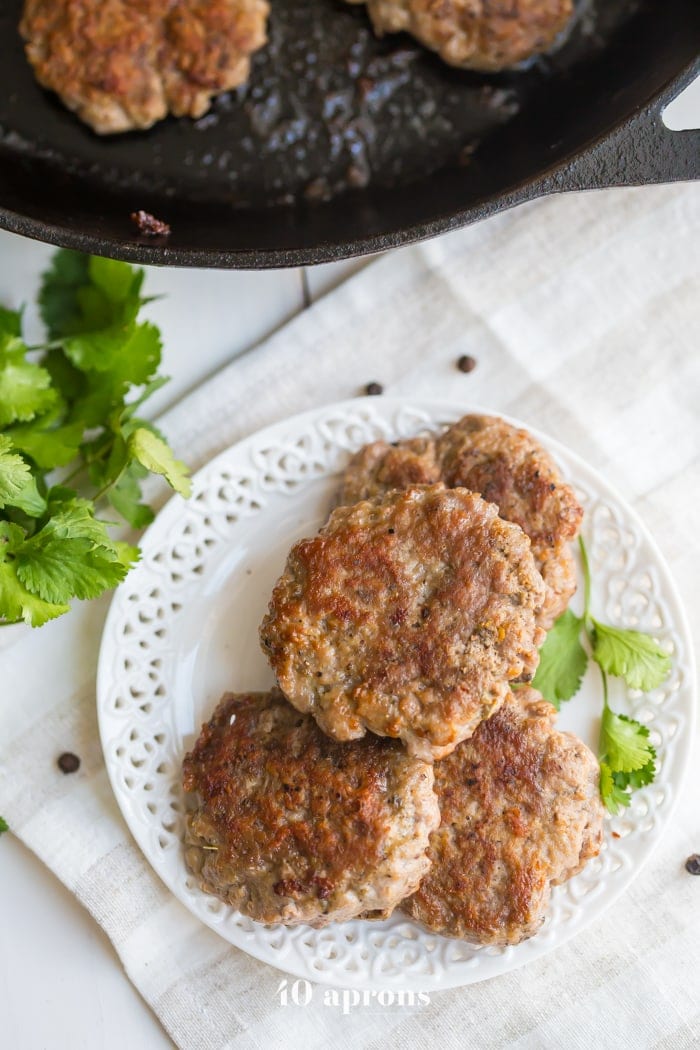 I have an exciting recipe coming soon that uses this Whole30 breakfast sausage in a pretty damn creative and delicious way, and I can't wait to share it with you! If you're not subscribed already, you can make it official here. ? I promise you don't want to miss the upcoming recipes!
This easy Whole30 breakfast sausage recipe would be   in Whole30 breakfast casseroles or paleo breakfast bakes. It's phenom in my Whole30 breakfast bake with sausage, eggs, spinach, and mushrooms!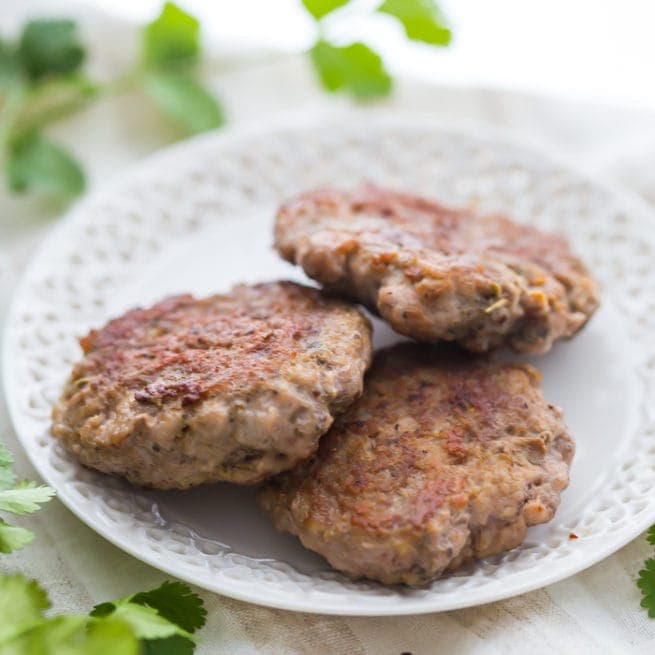 Easy Whole30 Breakfast Sausage (Paleo, Gluten Free, Sugar Free)
A homemade Whole30 breakfast sausage that's full of flavor, takes only 5 minutes and 6 ingredients.
GO PREMIUM - AD FREE + MEAL PLANS
Ingredients
2

pounds

ground pork

2

teaspoons

dried sage

1 1/2

teaspoons

salt

1

teaspoon

ground black pepper

1/2

teaspoon

poultry seasoning

1/4

teaspoon

crushed red pepper flakes

1

pinch

ground cloves
Instructions
Place all ingredients in a large bowl and mix very well, using your hands.

Form into patties and fry in a little coconut oil or ghee, if desired, or brown and crumble in a skillet and use in a recipe, like my Whole30 Breakfast Bake with Sausage, Eggs, Spinach, and Mushrooms.
Notes
Freezes well, especially in patties.
Nutrition
Serving:
1
patty
Calories:
302
kcal
Carbohydrates:
1
g
Protein:
19
g
Fat:
24
g
Saturated Fat:
9
g
Cholesterol:
82
mg
Sodium:
503
mg
Potassium:
333
mg
Fiber:
1
g
Sugar:
1
g
Vitamin A:
26
IU
Vitamin C:
1
mg
Calcium:
21
mg
Iron:
1
mg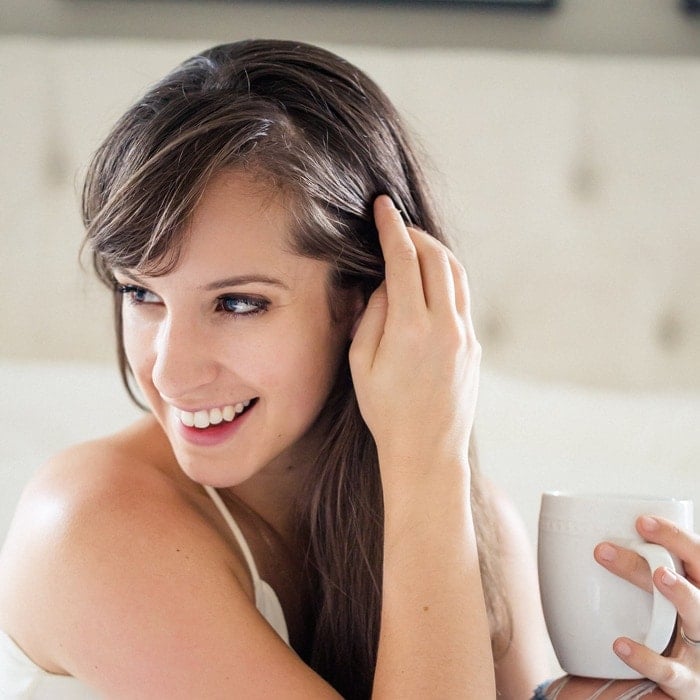 Cheryl Malik is the recipe developer, writer, and photographer behind the healthy, flavorful, family friendly recipes at 40 Aprons. She's been a blogger for 10+ years and is known for her delicious recipes and detailed recipe instructions. Cheryl is a mom of three who lives in Memphis, TN.