Our Best Paleo Recipes of 2017

Posted: 12/30/17 Updated: 03/08/19
These are my 15 best paleo recipes of 2017, based on reader love! From Instant Pot Mexican stuffed sweet potatoes to an epic Whole30 fish taco bowl, this compilation of my 15 best paleo recipes of 2017 is a great place to get inspiration for Whole30 recipes this January. Which of my best paleo recipes is your fave?
2017 is in the books, and it was a massive year for me! I got to quit my job to be full-time for 40 Aprons, I traveled to Europe with my mom to celebrate our respective 30th and 60th birthdays, and I settled into the way of eating I hope to continue for the rest of our lives.
So looking back, these are my best paleo recipes of 2017… according to you! We've compiled the most popular paleo posts on the blog over the last 12 months: the recipes you've made the most, loved the most, shared the most.
My personal favorite? I think mine would have to be the restaurant-style chicken tikka masala. I've been working on a recipe that rivals my takeout favorite for years, and I'd never come close to the true complexity of the dish, coupled with a richness that doesn't get drowned out with tomato sauce. This Whole30 chicken tikka masala (just swap out the yogurt at the beginning for Whole30-compliant yogurt or coconut milk!) takes time to reduce and caramelize the aromatics and tomato, making it finally just as good, if not better, as the very best restaurant-style chicken tikka masala I've ever had (And, if you're local to Memphis, that'd be at India Palace or Bombay House!).
Although I am obsessed with the Greek meal prep, too. We make this recipe regularly, and I always look forward to lunch whenever I've got a container in the fridge. With a grain-free tabbouleh and Whole30 options for the tzatziki, it's the perfect combo of flavors to excite your lunch appetite without leaving you feeling super heavy.
But then… we make those carnitas all the time. We'll double the recipe to use up an entire pork loin, making burrito bowls, taco salads, and tacos for the rest of the week. It's such a great way to get simple with a Whole30, cutting grocery costs and focusing on tender, flavorful pork. Plus, so dang easy.
Which of my best paleo recipes of 2017 will you try?
1. Whole30 Instant Pot Mexican Stuffed Sweet Potatoes (Paleo)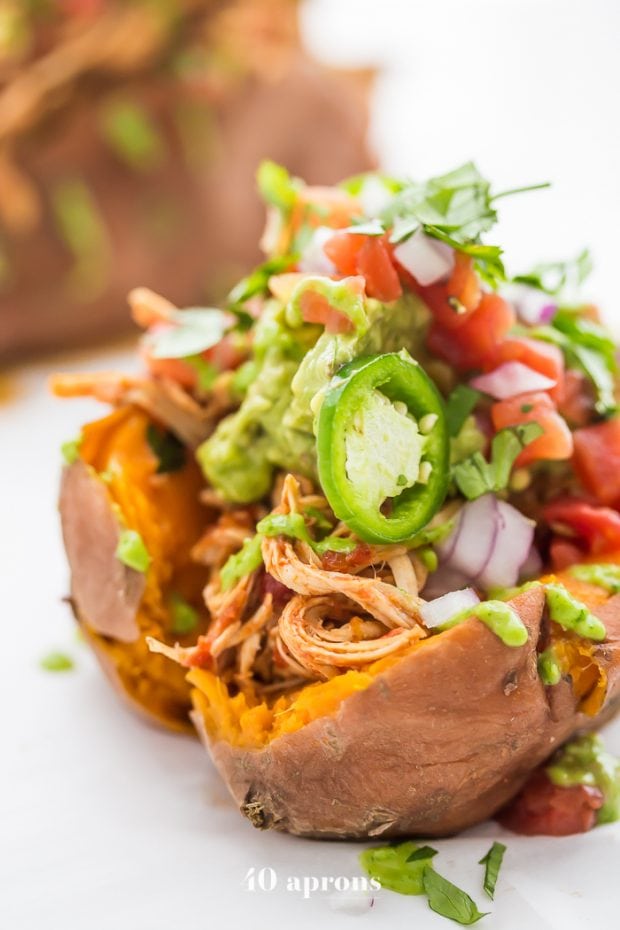 2. Paleo Whole30 Carnitas with Pork Loin (Crockpot)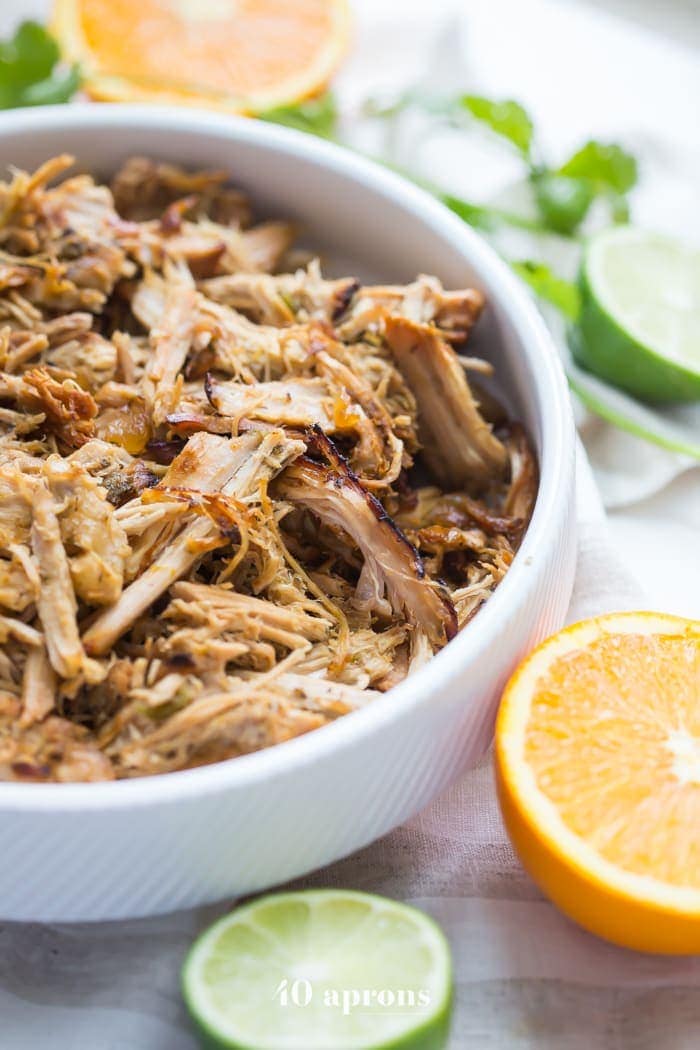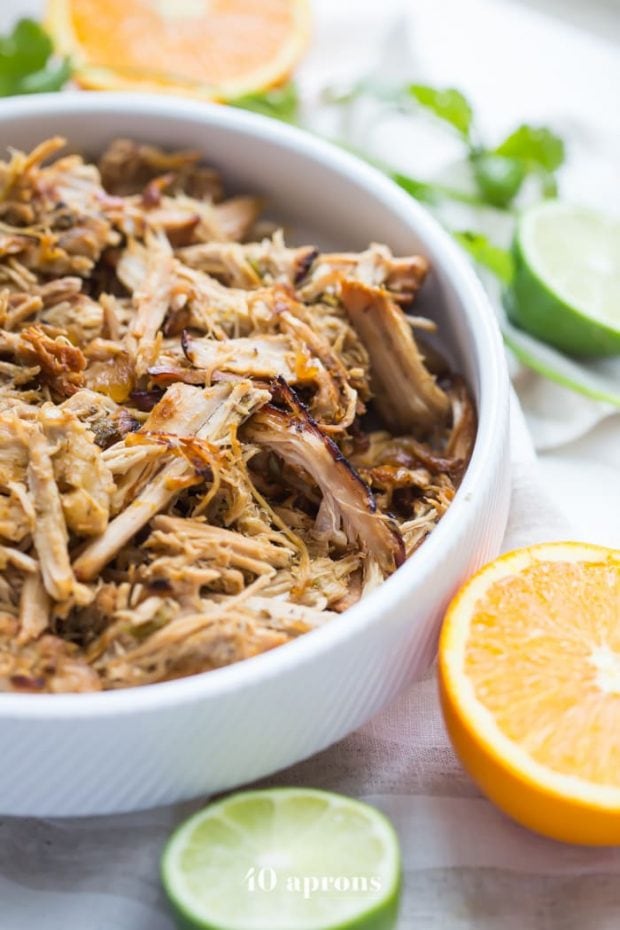 3. Whole30 Zuppa Toscana (Paleo, Dairy Free, Gluten Free)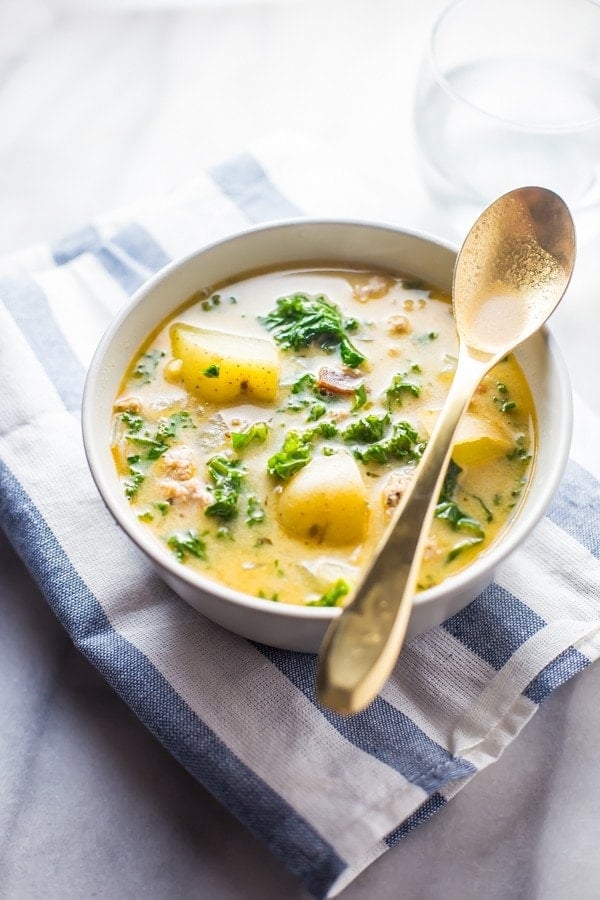 4. Whole30 Breakfast Bake with Sausage, Eggs, Spinach, and Mushrooms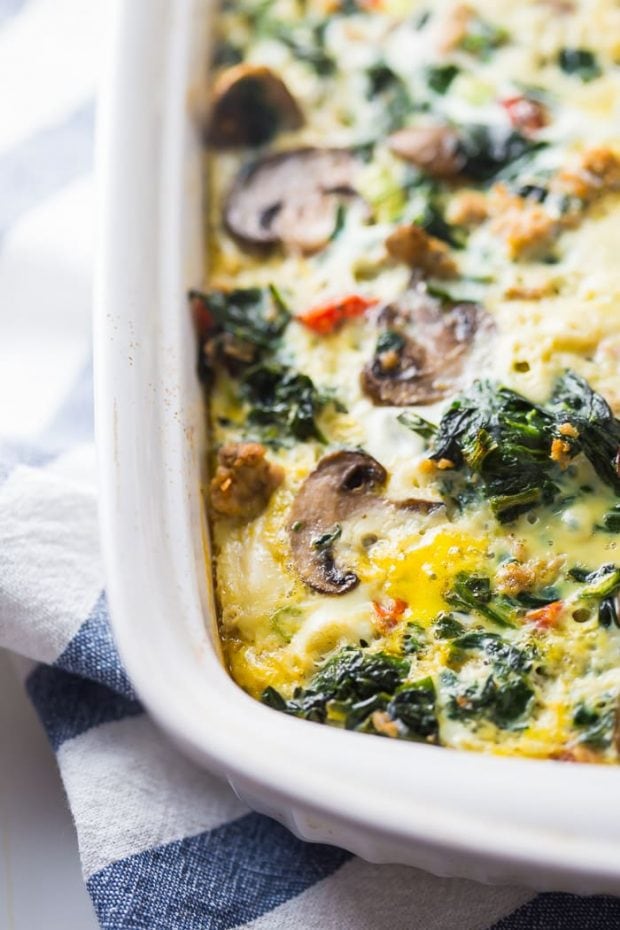 5. Whole30 Lettuce Wraps- PF Changs Copycat (Paleo, Clean Eating)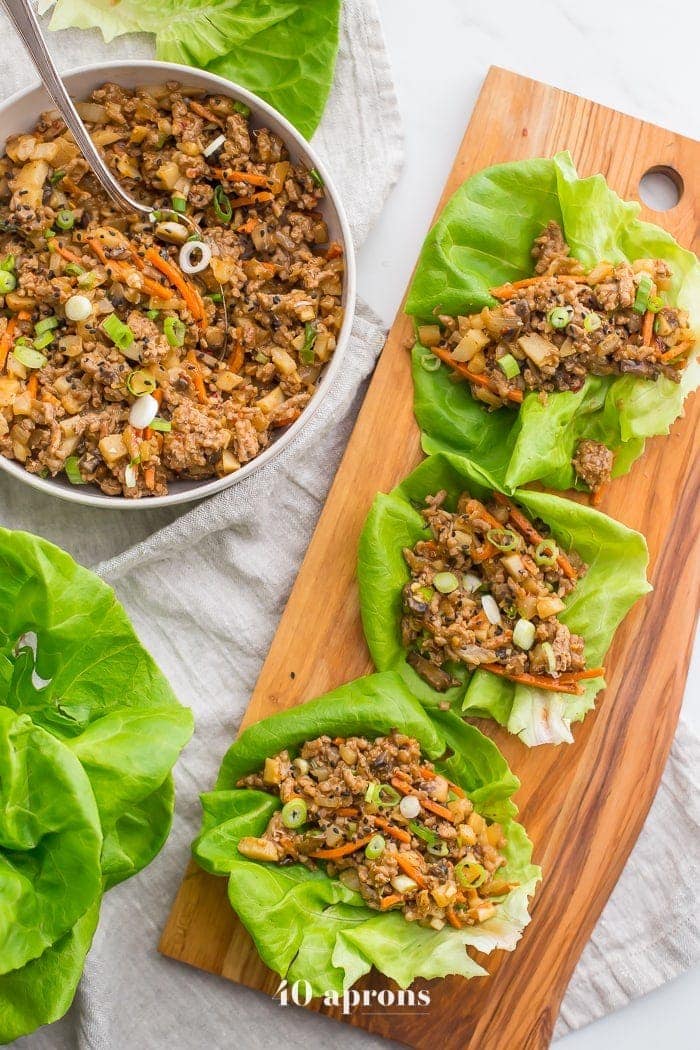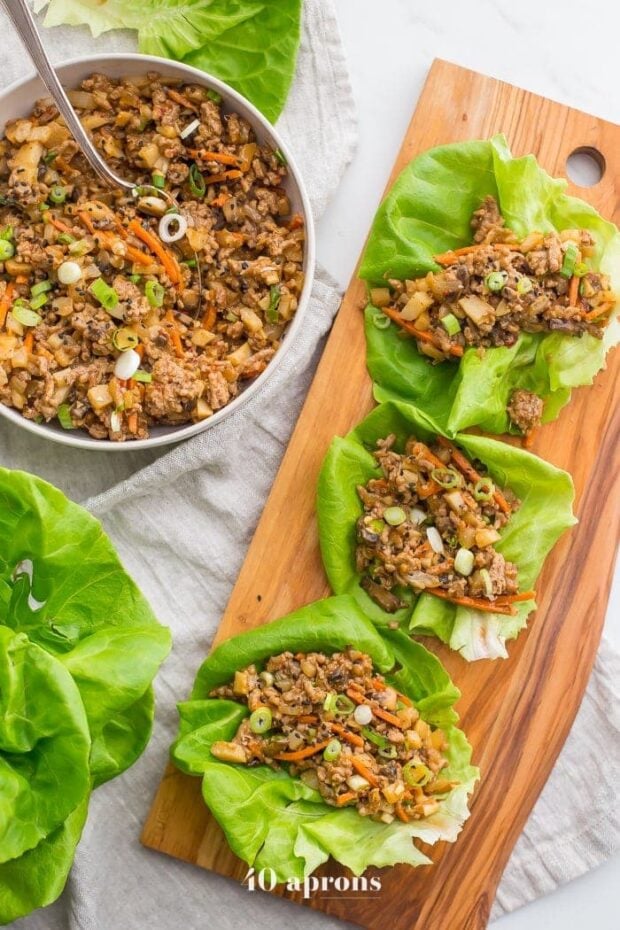 6. Whole30 Loaded Sweet Potato Fries (Paleo, Dairy Free, Gluten Free)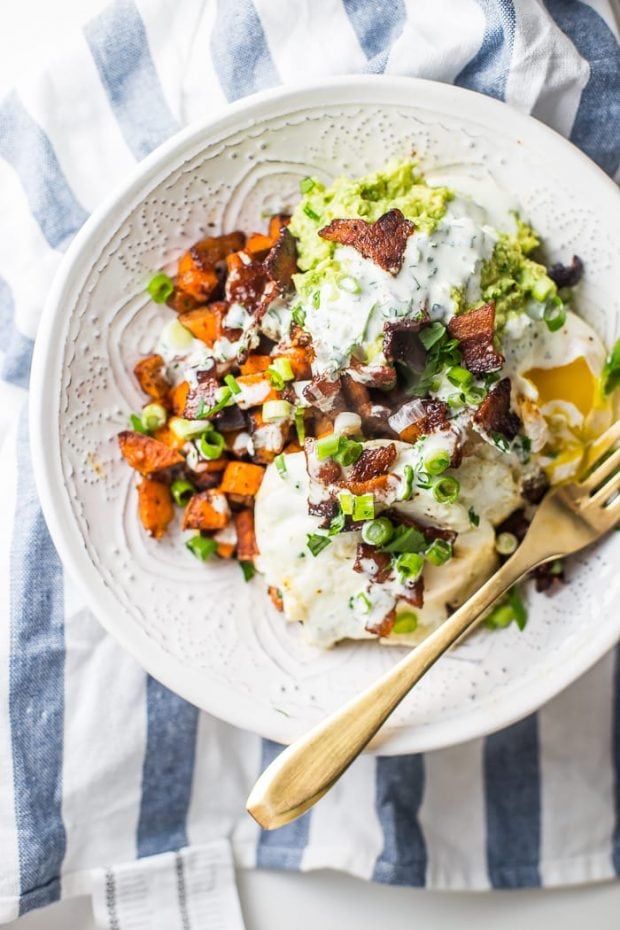 7. Whole30 Egg Roll in a Bowl with Creamy Chili Sauce (Paleo)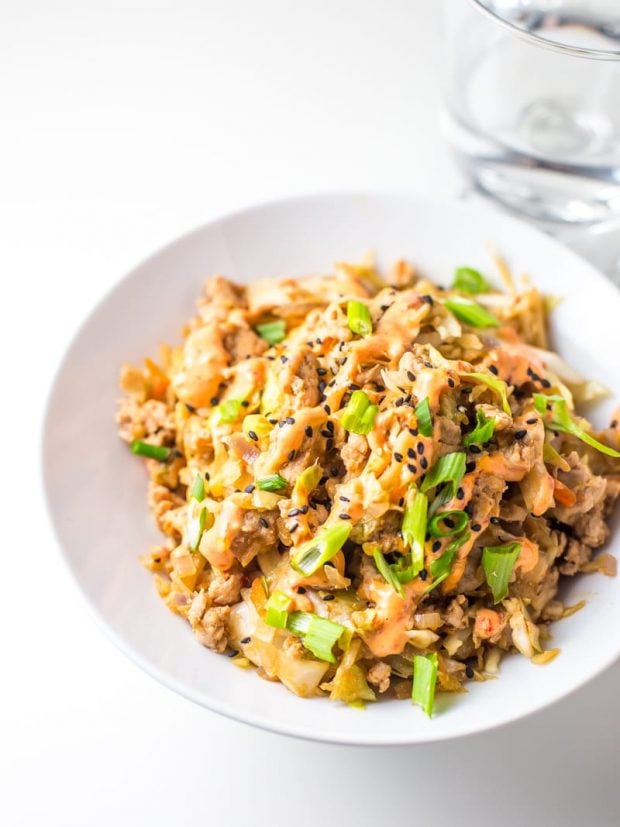 8. Greek Healthy Meal Prep Recipe (Paleo and Whole30 Meal Prep Options)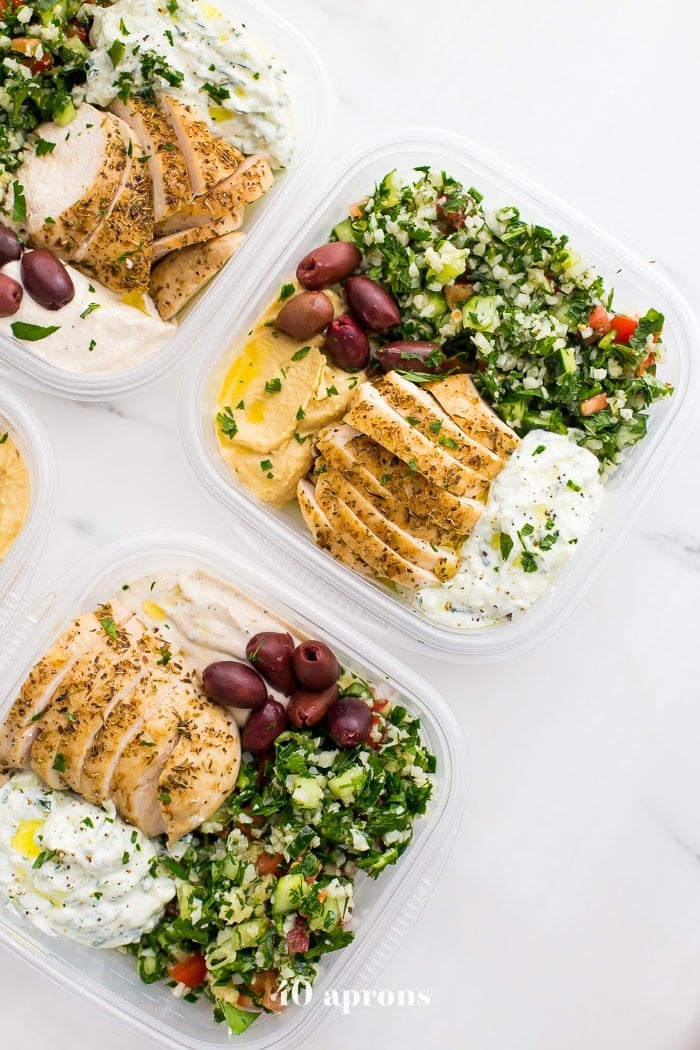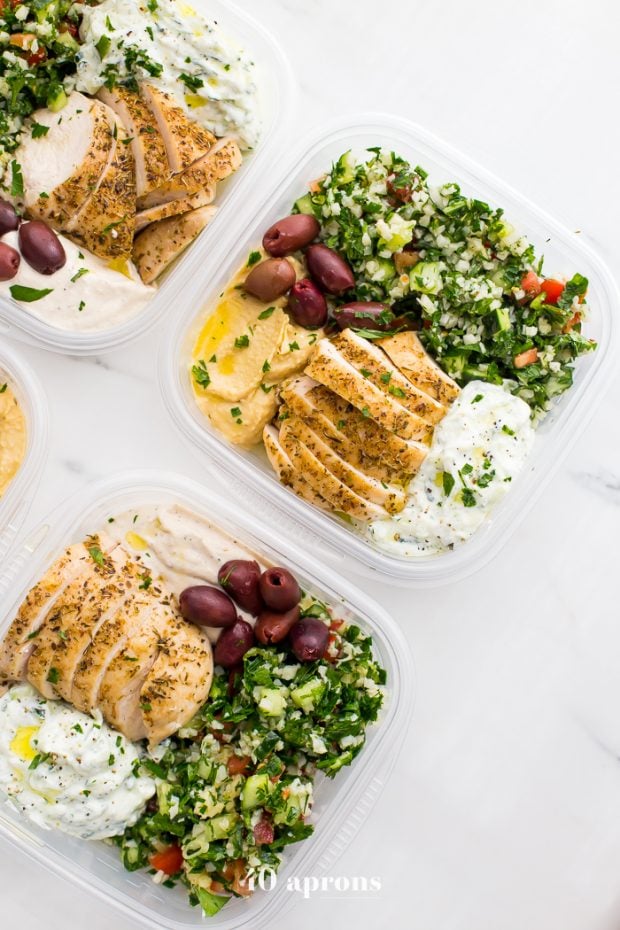 9. Restaurant-Style Chicken Tikka Masala (Paleo & Whole30)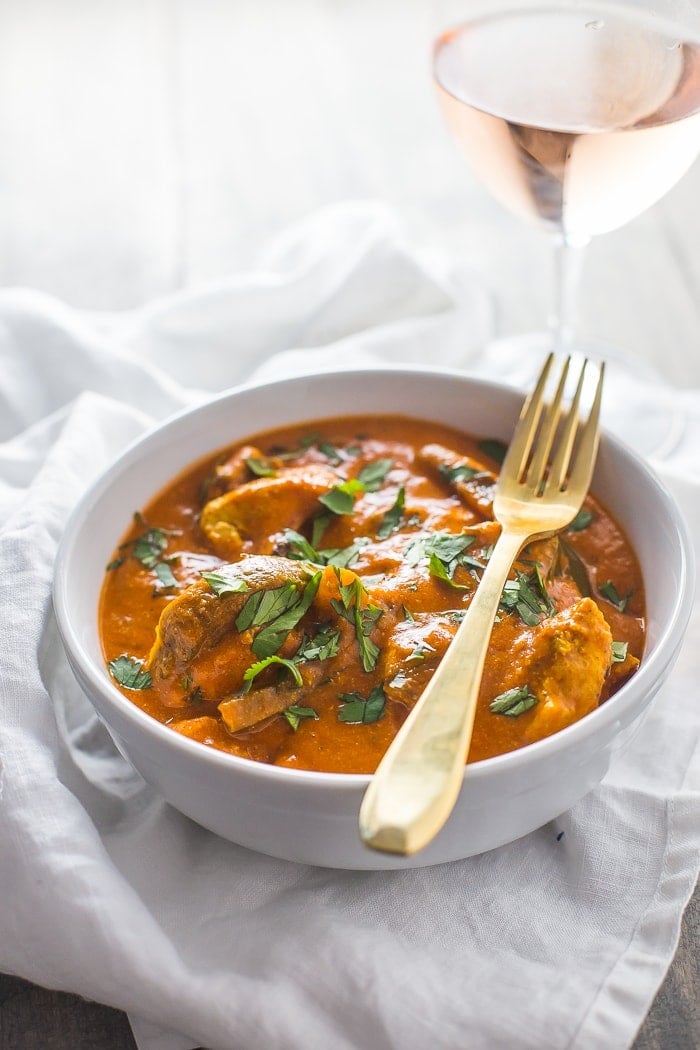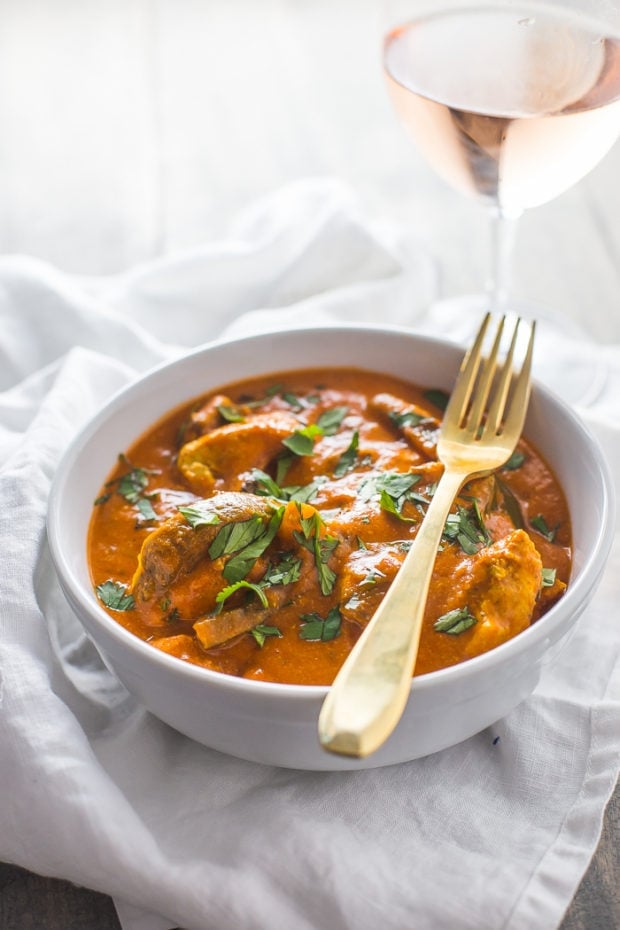 10. Whole30 Shrimp and Grits Recipe (Paleo)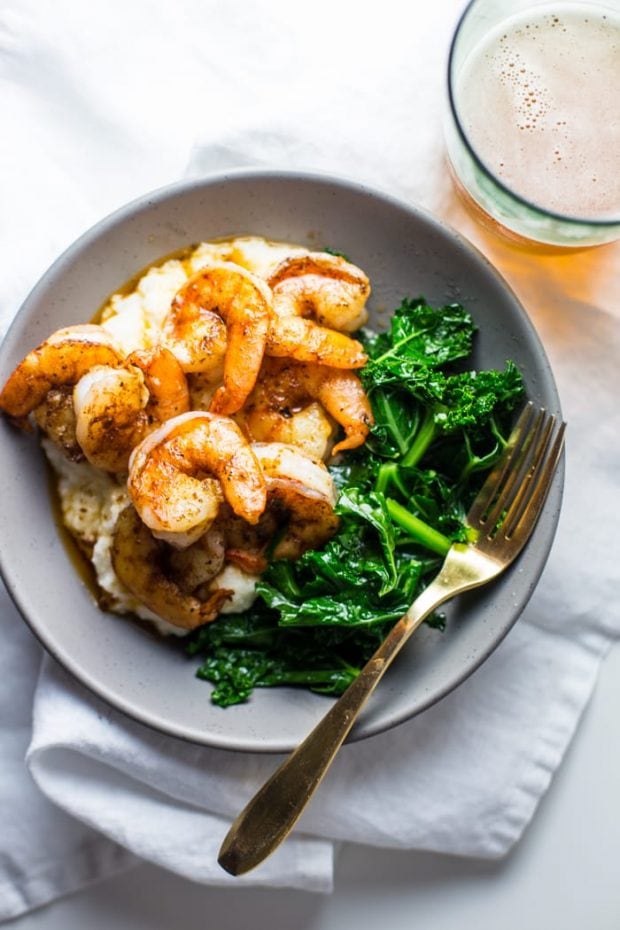 11. Best Vegan Queso Blanco (Paleo Queso Blanco)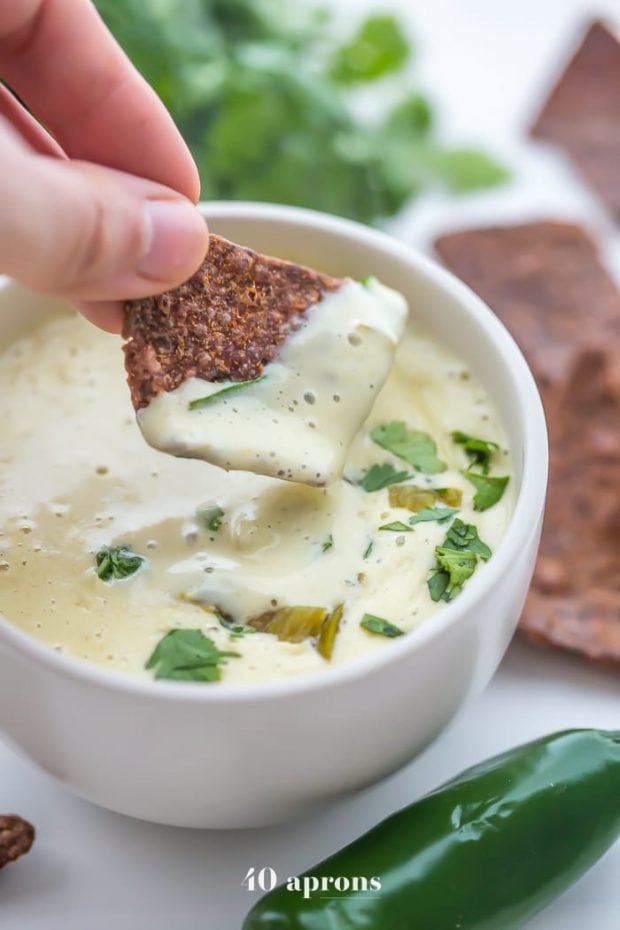 12. Whole30 Strawberry Basil Chicken with Avocado
13. Whole30 Broccoli Cheese Soup (Paleo, Vegan, Dairy Free, Gluten Free)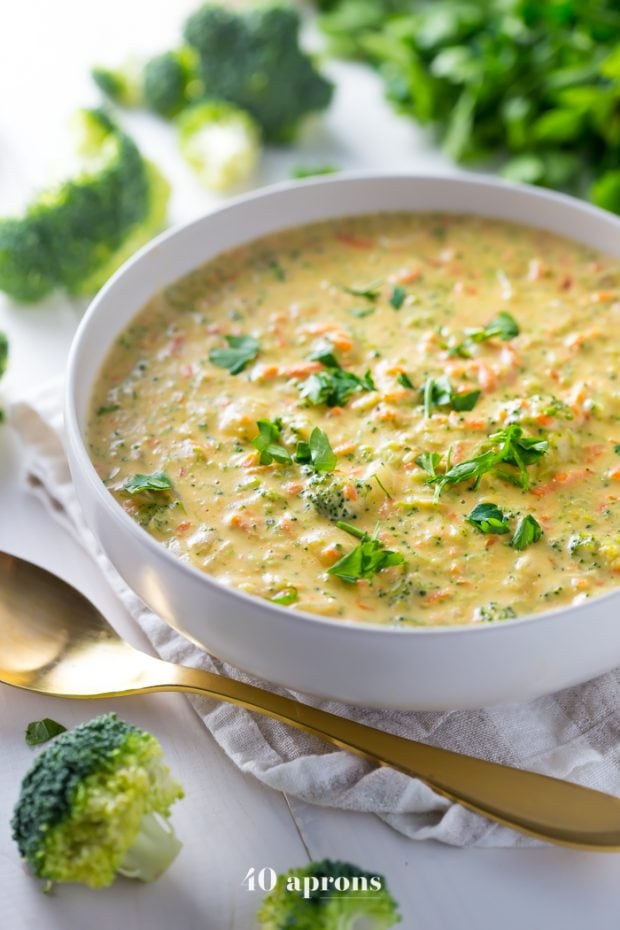 14. Creamy Whole30 Bacon Mushroom Chicken Thighs with Thyme (Paleo)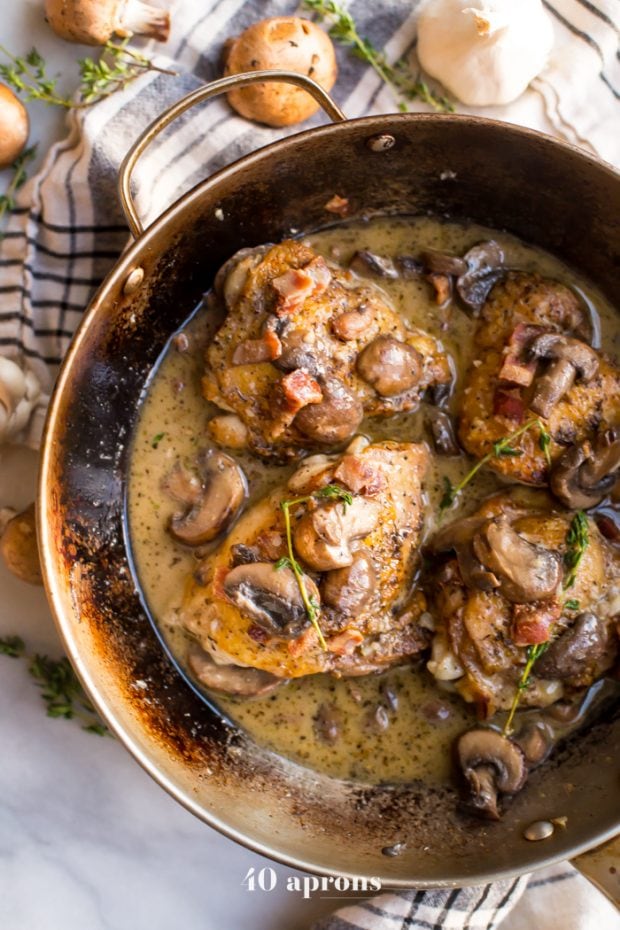 15. Whole30 Fish Taco Bowls with Mango Salsa, Chipotle Aioli, Coconut-Lime Cauliflower Rice (Paleo)