Clean Gym Bag Beauty Essentials
Posted: 01/06/20
Not sure what to pack for your post-workout makeover? Stock your gym bag with these clean gym bag beauty essentials to seriously revamp the entire gym experience.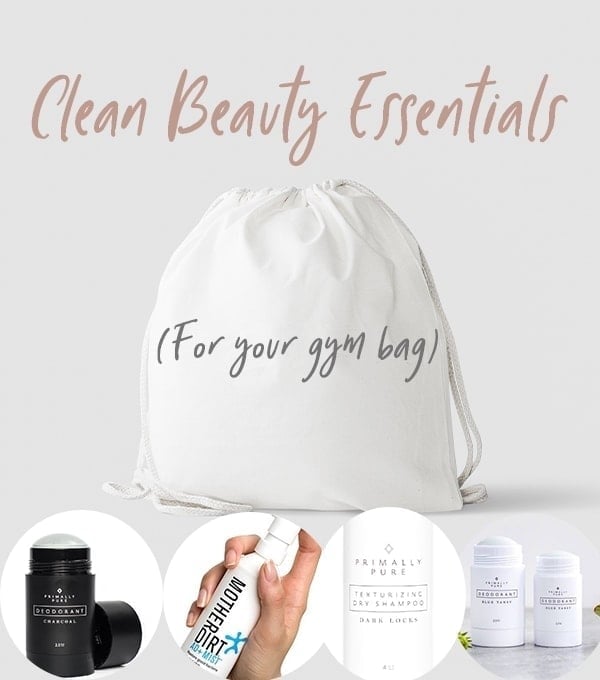 What needs to go into a clean gym bag? Well, a good sports bra, clean socks, snacks, a water bottle, a music player…. and this and that. If you are one of those people who "this and that" quickly turns into pretty much the entire bathroom cupboard, well, then I get you. I tend to pack a bunch of unnecessary stuff, and the real workout turns into shlepping my bag up the metro stairs.
Maybe you are on the other end of the spectrum, and you do not pack any beauty products for your clean gym bag at all. I think all of us would benefit from a list of essential clean beauty products for every woman's clean gym bag. After all, do you want to leave the gym looking (or feeling) exhausted?
We have compiled a quick list of the top clean beauty essentials you need in the gym bag to help bridge the transition from "sweaty gym rat" to chic lady boss on the go.
After the intense workout, you might be able to get away with just using a freshening spray. Enter Mother Dirt!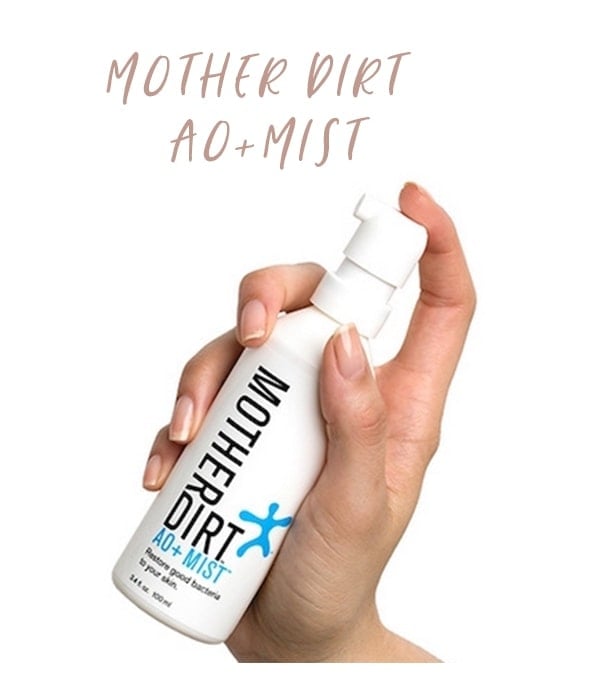 The Promise:
Products that feature live bacteria, like this body spray, may be the future of skincare. We love it for our clean gym bag. Why?
This body mist is formulated with a live-patented ammonia-oxidizing or "peacekeeper" bacteria which has been proven to combat bad bacteria on our skin.
The idea is to swap the soapy post-gym showers for bacteria baths. This seems counterintuitive, but this body mist promises to neutralize body odor and give you softer, smoother skin which will have less oil and fewer breakouts.
Why We Love It:
We are in full support of rethinking clean! True cleanliness comes from cultivating the right types of bacteria on your body—not washing them down the drain. Could swapping our soaps for a spray rich in bacteria really give us better skin and help maintain cleanliness?
As we found, the idea of a bacteria spray sounds super cool! I tested out the AO+ Mist on my skin, which tends to be a mix of both combination and dry. After using the product, my face feels hydrated, luminous, and super soft!
How To Use It:
After your workout, simply spray any area of your body. You will want to make sure to get those areas that are prone to excess sweat. Do this method twice a day for best results
Also, since this mist contains live cultures, you will want to store this product in the refrigerator!
If you are a woman who prefers to not carry a lot of items in your gym bag, then make an exception for this small container of hydrating day cream. This stuff is life-changing!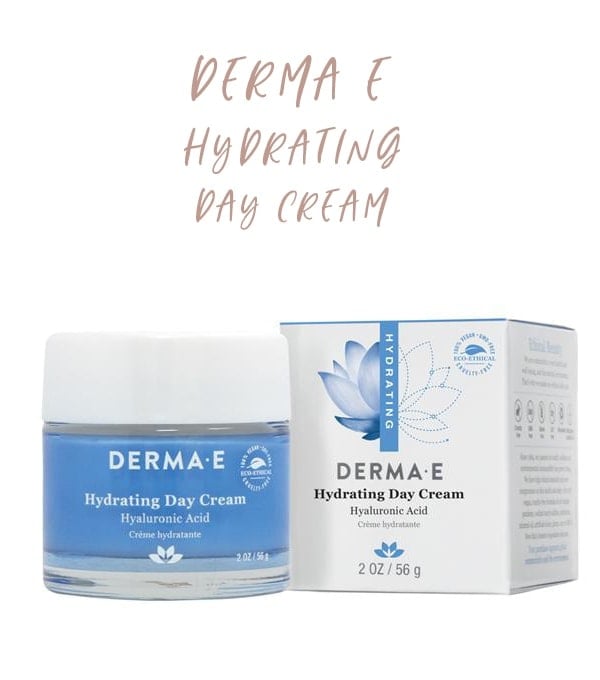 After you wash your face, slather on some moisturizer to replenish the water your skin lost during your workout. If you are prone to breakouts, then going for an oil-free moisturizer like this one helps replenish moisture in your skin without clogging the pores.
The Promise:
This moisturizer is ultra-absorbent and provides lasting hydration without clogging pores. Are you a fan of moisturizer that leaves your face feeling as silky and lightweight as a cloud? We do, too!
Why We Love It:
This amazing moisturizer contains the key to natural moisturizers known as, Hyaluronic Acid (HA). This amazing naturally occurring ingredient is great for hydrating the skin, leaving it super smooth and polished. This formula is filled with all things spectacular, such as aloe vera, green tea, witch hazel, jojoba, and vitamins C and E.
Not only is this moisturizer cruelty-free, but it is also vegan and sustainably farmed. We really love this brand!
How To Use It:
Apply some of this hydrating moisturizer after cleaning your face with cleanser and toner. A little goes a long way! For dryer skin, try a rich cream that's light enough to absorb easily into your skin, like Cerave Facial Moisturizing Lotion AM with SPF 30.
With the right deodorant, you will not have any fear while meeting people after an intense workout session at the gym. This deodorant is seriously magic, and you will be able to walk around the gym with a high amount of confidence!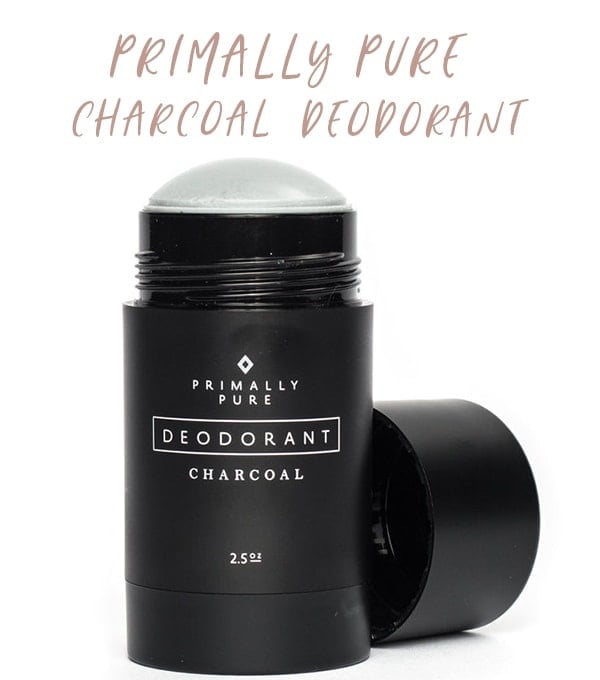 The Promise:
A gentle and non-toxic deodorant that actually works. Primally Pure natural deodorant contains a small amount of baking soda to combat odor, and it is fortified with kaolin clay (a powerful detoxifier) and non-nano zinc oxide (soothes irritation).
Activated coconut charcoal contains added detoxifying benefits while also deodorizing and disinfecting.
Why We Love It:
Finally, a natural deodorant that is easy to apply, does not feel sticky, and does not irritate the skin! Nope, it does not leave white stains on your clothes either.
Seriously, I get pretty stinky. When I use this deodorant, I have NO issues with my odor!
How To Use It:
Apply a few swipes to each underarm. Marvel in the fact that your underarms have never smelled better! Not to mention, Primally Pure offers an amazing subscription service!
Shower sheets are perfect for a quick and dignified "clean up" when you do not have the time to shower! Because let's face it – washing your underarms over the sink is just not a good look.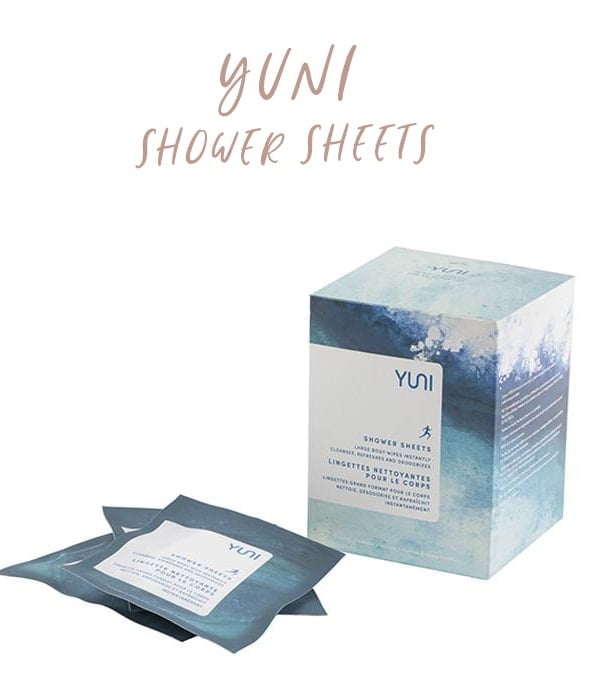 The Promise:
These super-soft, biodegradable moist wipes cleanse and deodorize so you can freshen the body while on-the-go. Natural active ingredients invigorate and calm the skin.
Why We Love It:
Cleansing sheets have the tendency to be too small, too wet, too dry, and they tear easily. The list goes on! These wipes are super convenient. I mean, scratch that, these shower sheets are PERFECTION!
I keep them stashed in my car, gym bag, desk, and in my purse. These wipes are great if you have to be in public after a workout! I LOVE these shower sheets for long distance traveling. These sheets make it super easy to maintain freshness after running through those airports.
The fragrance is clean, fresh, and does NOT linger. The shower sheets are alcohol-free so do not worry about your skin drying out. We love that these wipes are individually wrapped for easy access, and again, they are extra large!
How To Use It:
These shower sheets are super easy to use. Simply break 'em out of their wrappers post-workout or what have you, and wipe yourself down! Mmm, notice the transformation your body goes through after cleansing yourself with these wipes.
Dry shampoo is a lifesaver for all active women, and it is a beauty essential that should not be missing from your clean gym bag.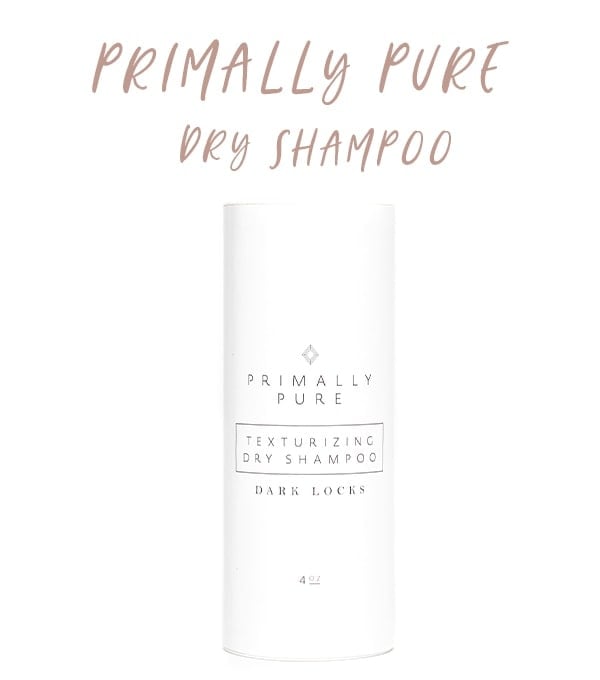 The Promise:
Primally Pure Dry Shampoo contains arrowroot powder and kaolin clay. Made with organic essential oils of grapefruit (natural cleansing properties), lavender (soothes the scalp), and peppermint (stimulates hair growth), this dry shampoo is certainly life-changing.
The version for blonde hair comes with a small amount of cocoa powder to create an off-white color that blends seamlessly with all shades of blonde. The dry shampoo for dark hair contains organic cocoa powder to match the pigment of hair.
Why We Love It:
There are days when washing and drying your hair feels like too big of a task. This non-toxic dry shampoo smells light and fresh, and it blends magically with any hair tone! With this product, you can totally get away with washing your hair only twice a week. This product removes grease and provides amazing volume. Wow!
How To Use It:
Apply a few shakes to roots to help combat any greasiness the hair may have while adding texture and volume. Blend product well with fingertips or makeup brush.
Before bedtime, apply this dry shampoo for best absorption. You can also apply the product to newly styled hair to keep your hairstyle fresh and full of volume.
Now that you are equipped with all types of clean beauty essentials for your gym bag, go forth and get sweating! Leave that strength-training appointment feeling fresh and in style.
More About Clean Beauty And Skincare