20 Whole30 Lunch Ideas

Posted: 08/26/18 Updated: 02/02/23
This list of 20 Whole30 lunch ideas has tasty options for everyone! From easy Whole30 lunches to Whole30 meal prep ideas, this roundup has Whole30 lunches that can fit into anyone's day, no matter how busy. Because everyone knows, you need as many delicious recipes as possible to get you through a round!
This Egg Roll in a Bowl with Creamy Chili Sauce (Whole30, Paleo) from 40 Aprons is one of my absolute favorite Whole30 lunch ideas. This low carb and paleo lunch idea is an addictive Asian recipe you are going to love. And guess what?! It's ready in only 25 minutes!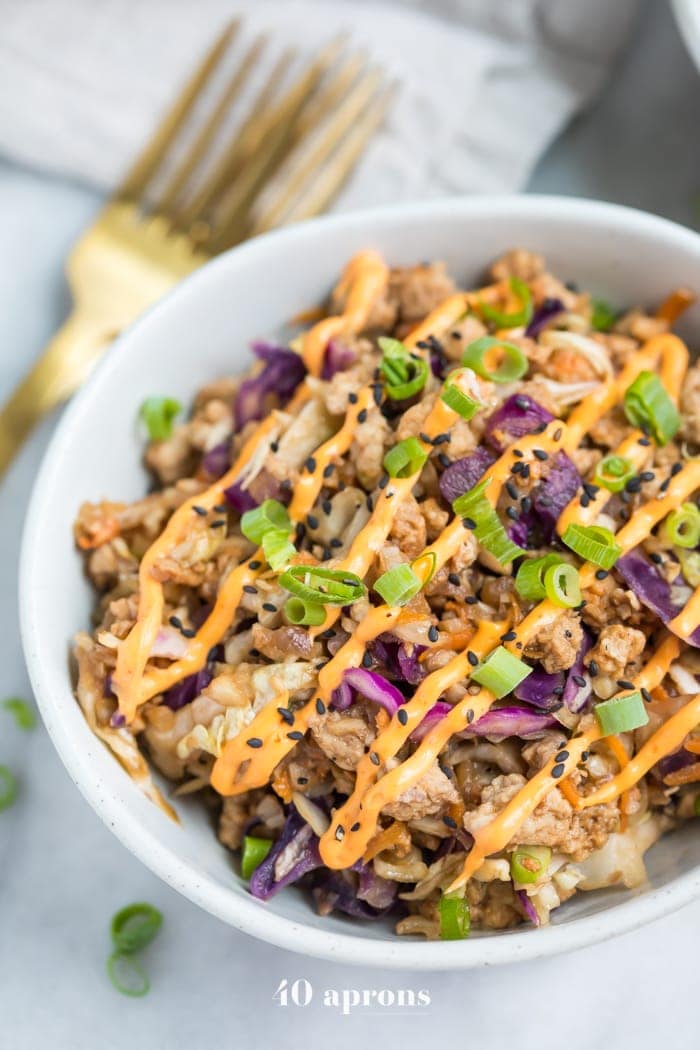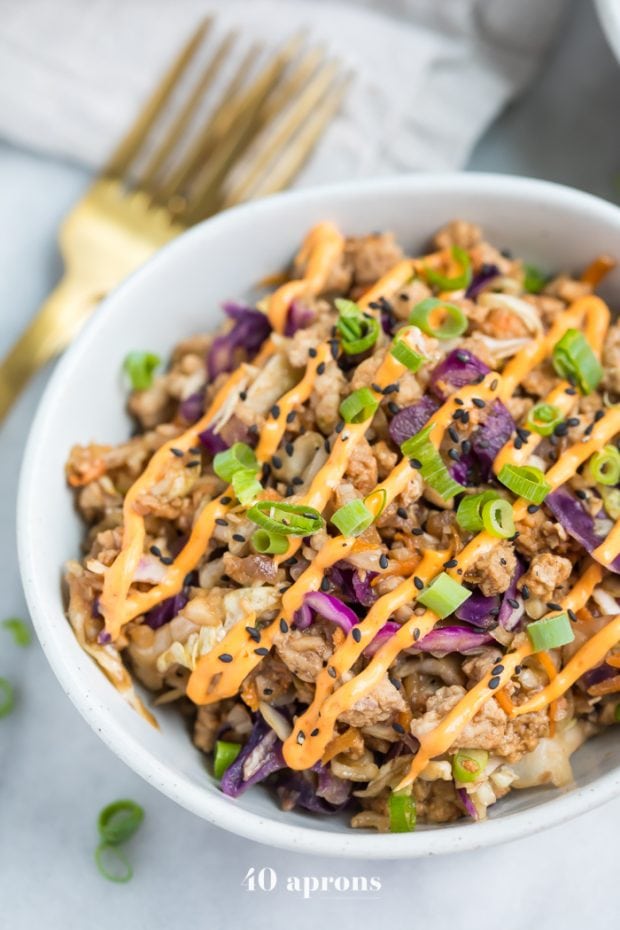 These Chili Lime Tuna Cakes from Paleo Gluten Free Eats look delicious and simple enough to whip together even if you are in a hurry. They only take 9 minutes to make! In addition to being great on their own, you can also eat these along with a salad.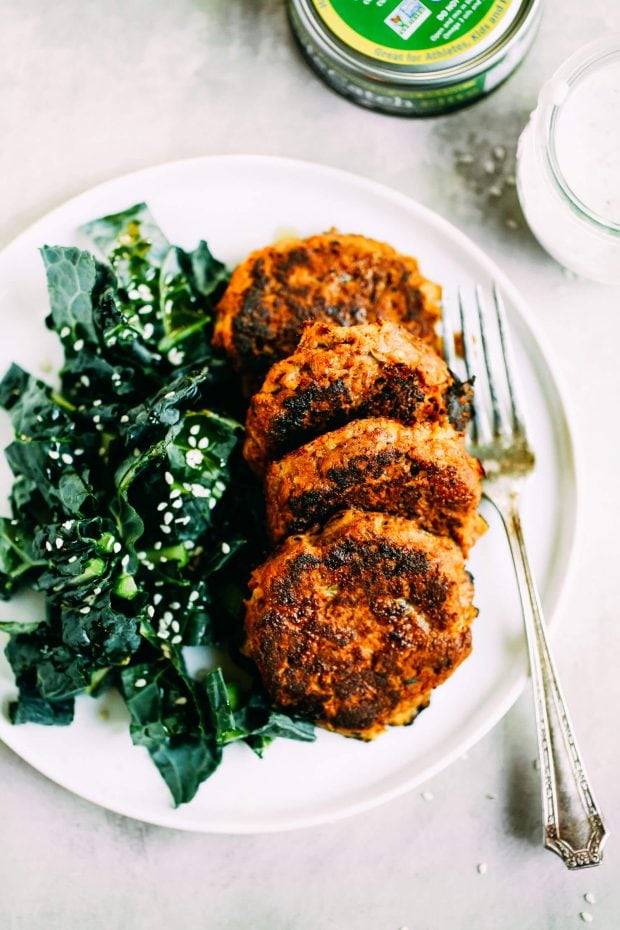 This Healthy Mexican Chicken Meal Prep (Whole30, Paleo, Keto) from 40 Aprons is a great Whole30 lunch idea for the busy week. This meal prep is so easy! With tender, flavorful chicken, an avocado cilantro ranch dressing, protein-rich eggs, and lots of veggies that need no prep or chopping.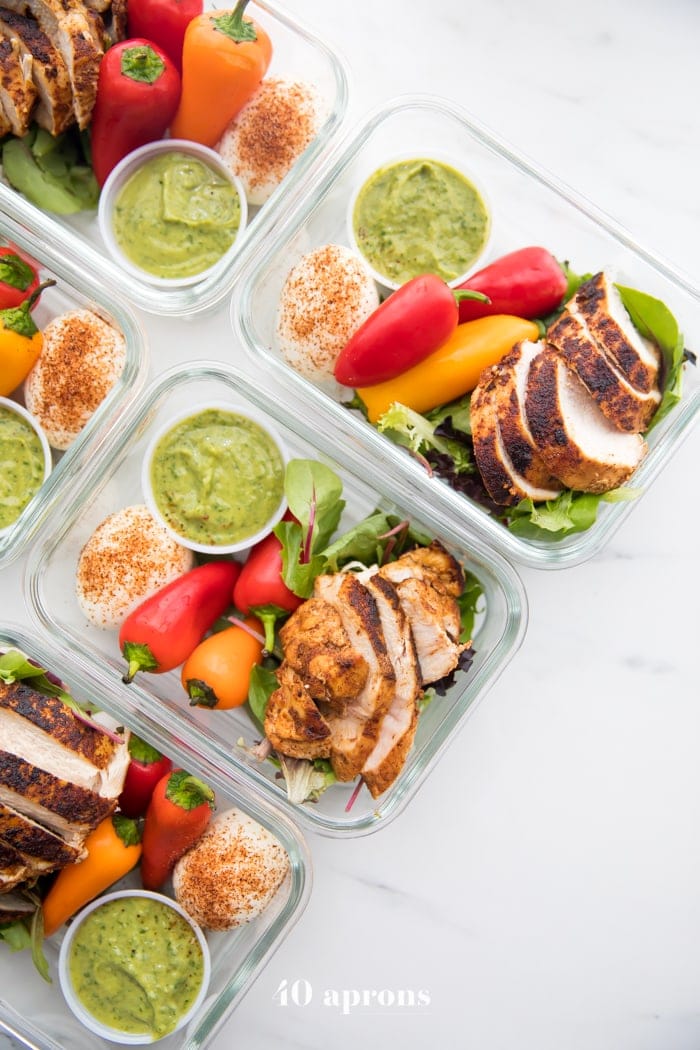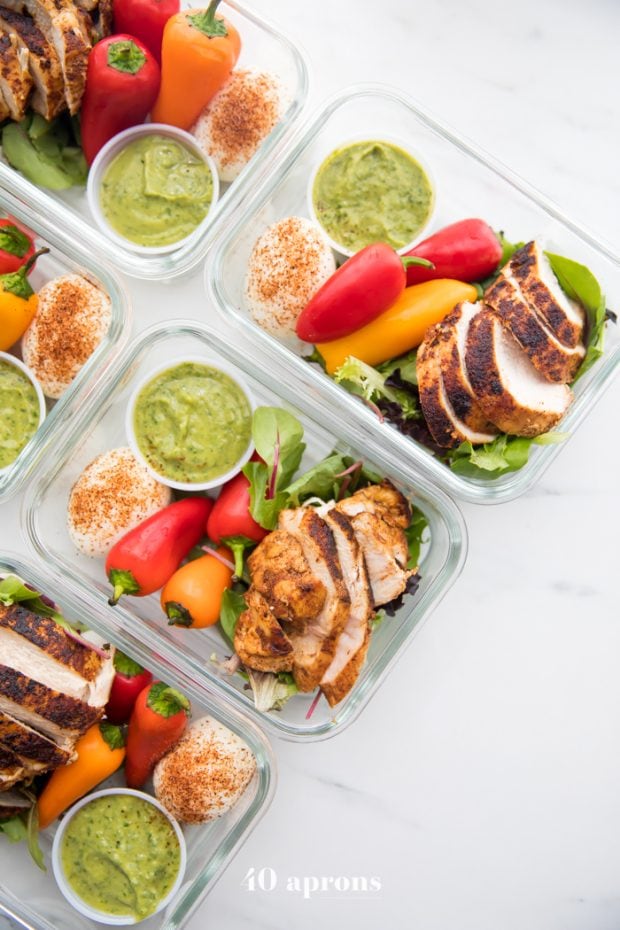 This Turmeric Tahini Loaded Chicken Salad from Real Food Whole Life is another great lunch you can make ahead of time and take with you on-the-go. This recipe is packed with nourishing ingredients and you can save leftovers for meal prep throughout the week.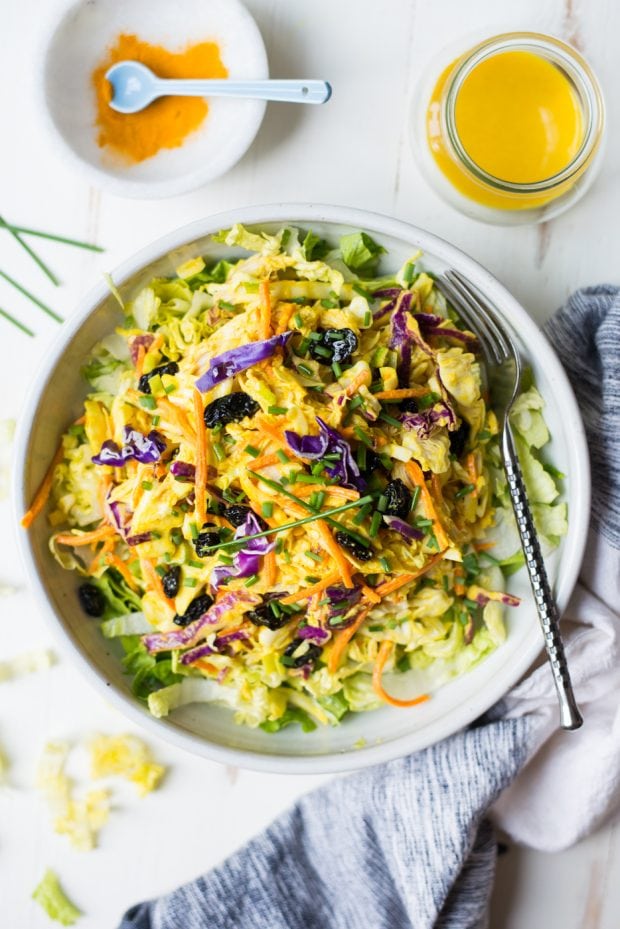 These Whole30 Cup Zoodles (Paleo) from 40 Aprons are a twist on the ramen from your past. With veggies, shrimp, a hardboiled egg, zoodles, and a savory broth, this Whole30 lunch idea is full of veggies and protein.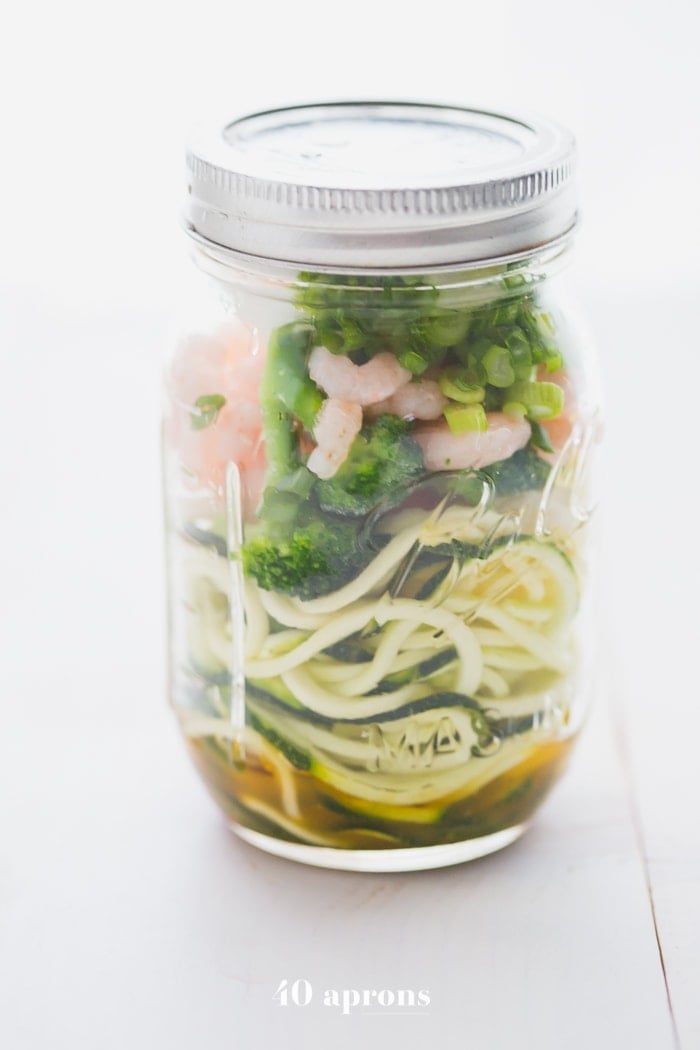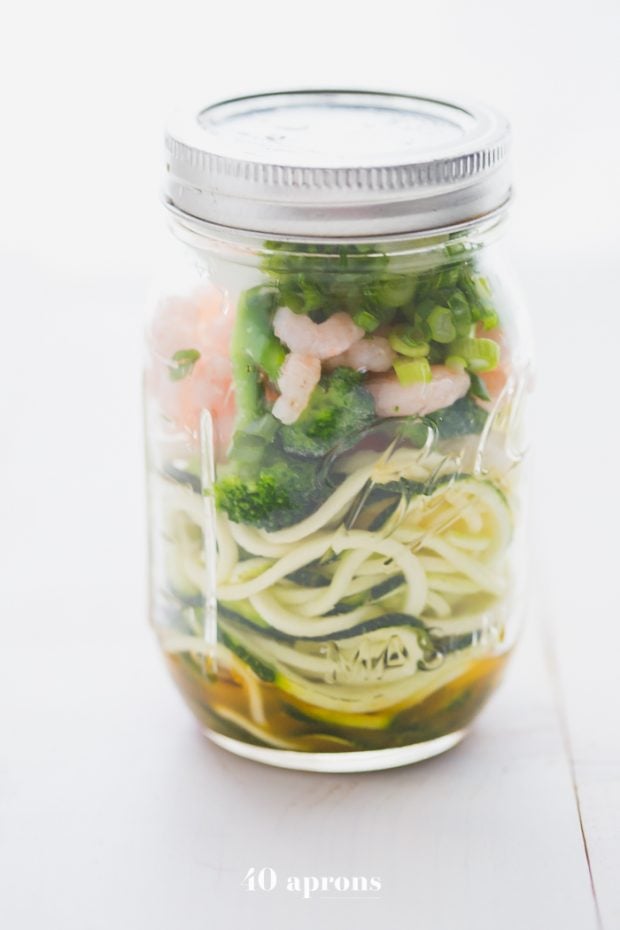 If these Healthy Lettuce Wraps – PF Changs Recipe (Whole30, Paleo) from 40 Aprons aren't already on your list of favorite Whole30 lunches, they should be. They're filling yet light, totally healthy, and slightly sweet yet nutty and spicy.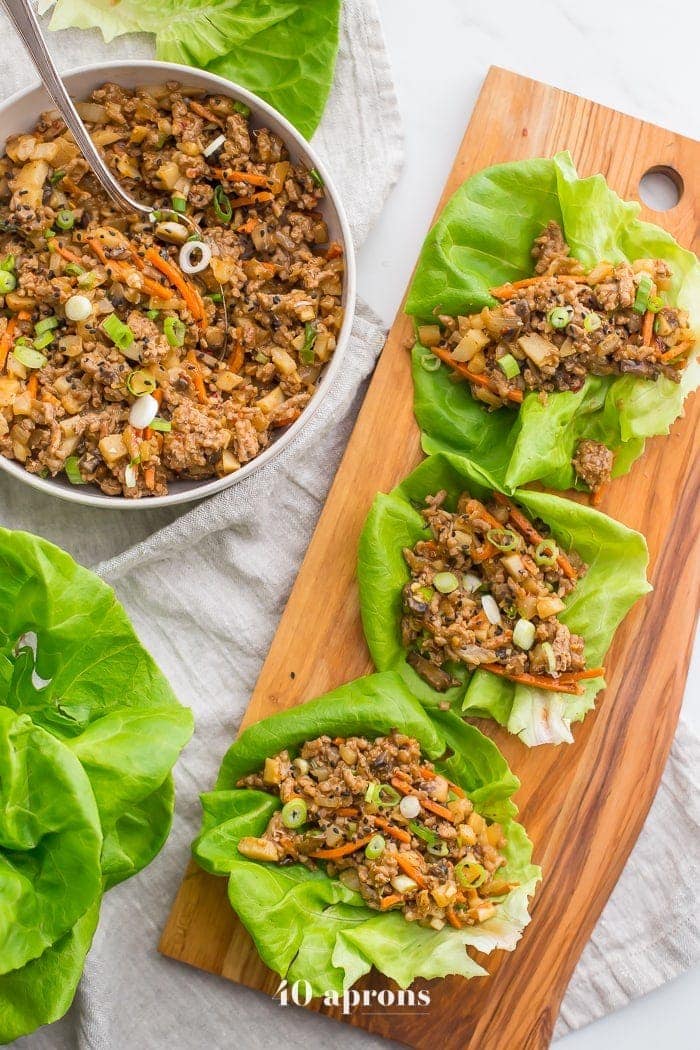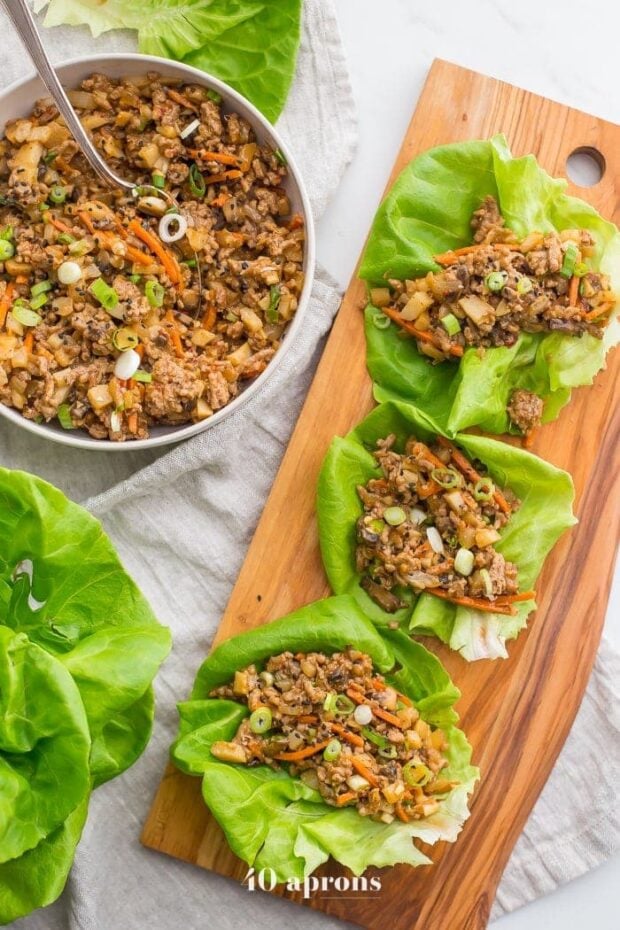 This Whole30 Vegan Sweet Potato Falafel Bowl from Paleo Gluten Free Eats is a lunch idea that can be put together super quick for those busy weekdays. The falafel can be made ahead of time and frozen, which means you can just throw the ingredients in a bowl and go. Yes, please!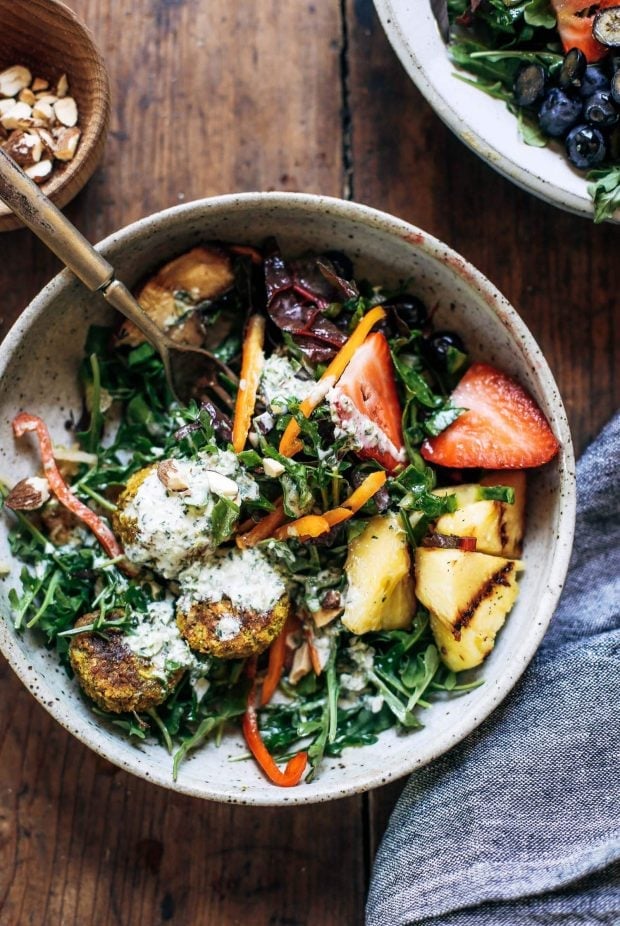 Say hel-lo to a Whole30 Traditional Swiss Rosti (Potato Fritter) from The Organic Kitchen. Rosti is like American hash browns, however, it's cooked giant pancake style. That's why it's like a giant potato fritter. Crispy, easy, and delicious, this is a fantastic lunch option.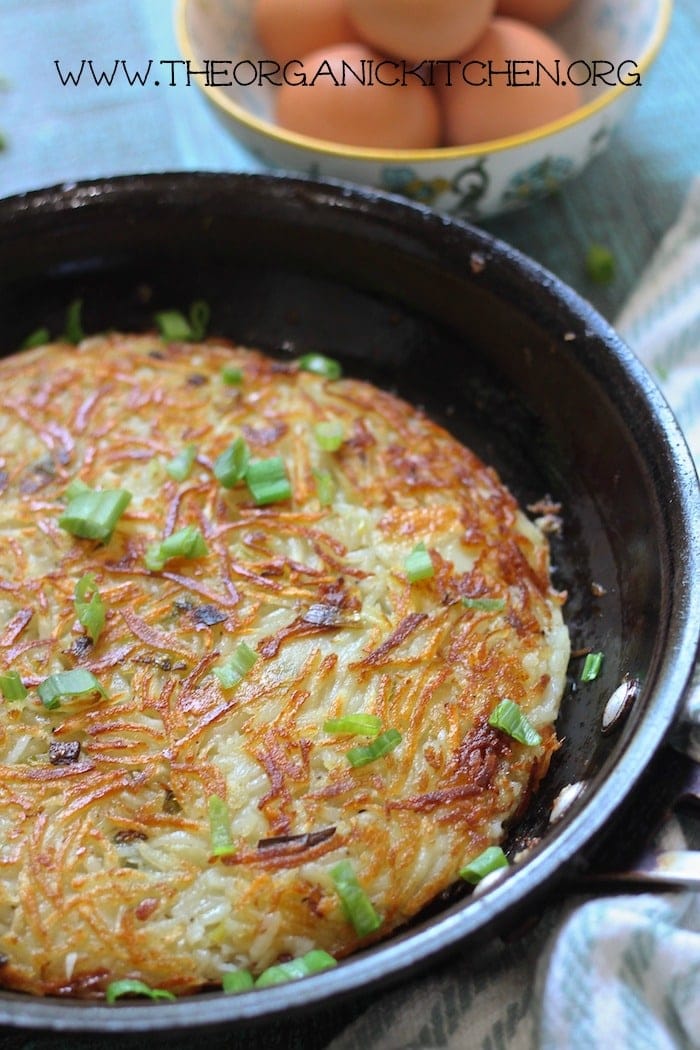 Next on the list is this Buffalo Chicken Ranch Whole30 Meal Prep (Paleo, Keto) from 40 Aprons. This is Whole30 lunch and meal prep perfection! Totally loaded with flavor, protein, healthy fats, and fiber, this is definitely going to become a favorite Whole30 lunch.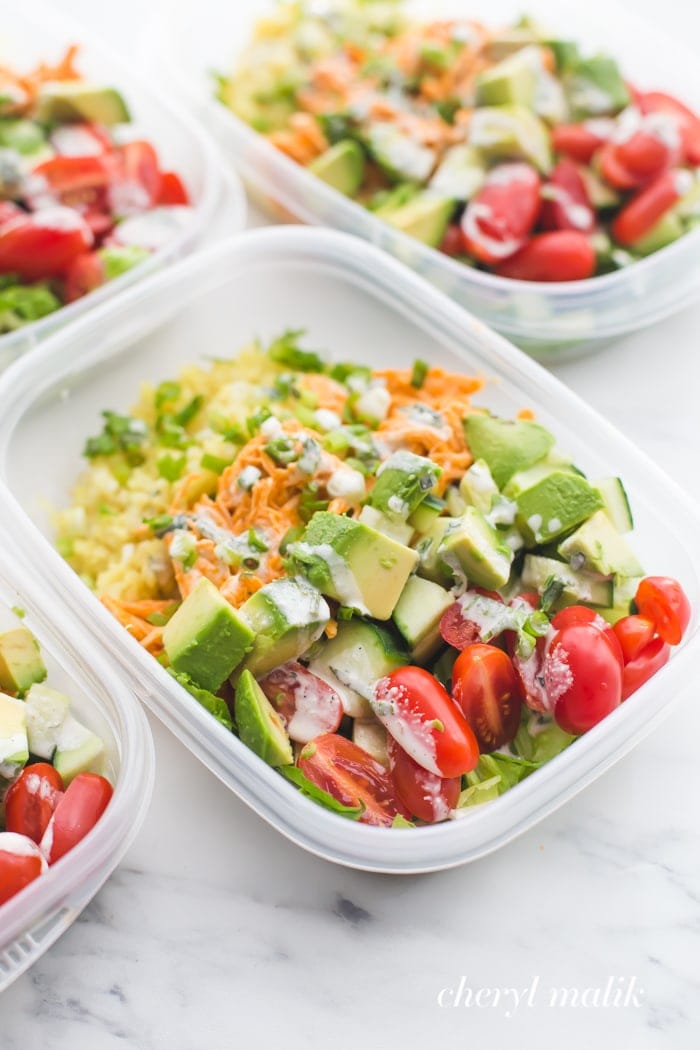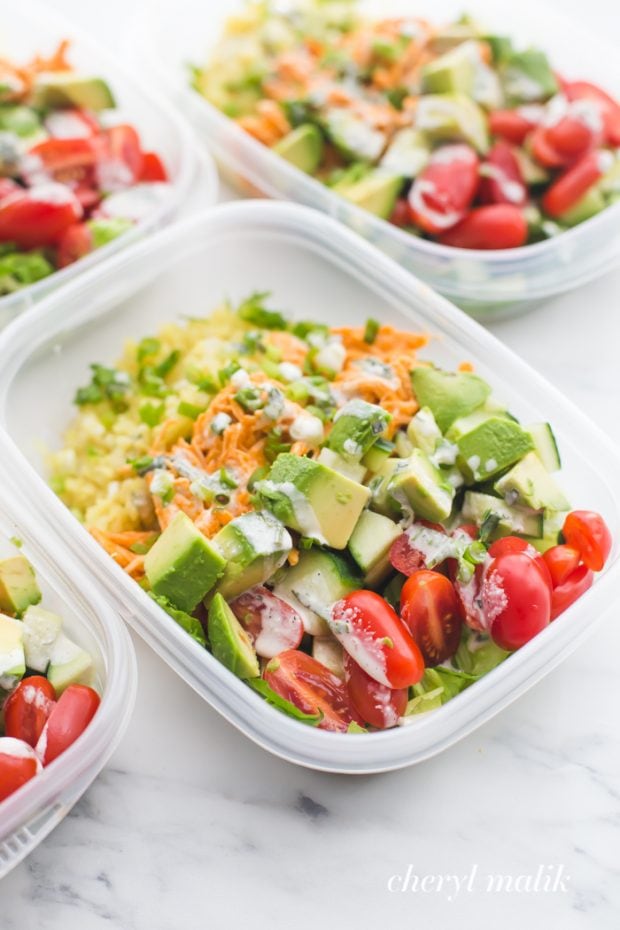 These Paleo Whole30 Chicken Salad Boats from The Movement Menu make a great quick and easy lunch option. Creamy, curried chicken loaded up with yummy veggies and stuffed into avocados? YES! Topped with fresh herbs and green onions these will for sure become part of your lunch rotation.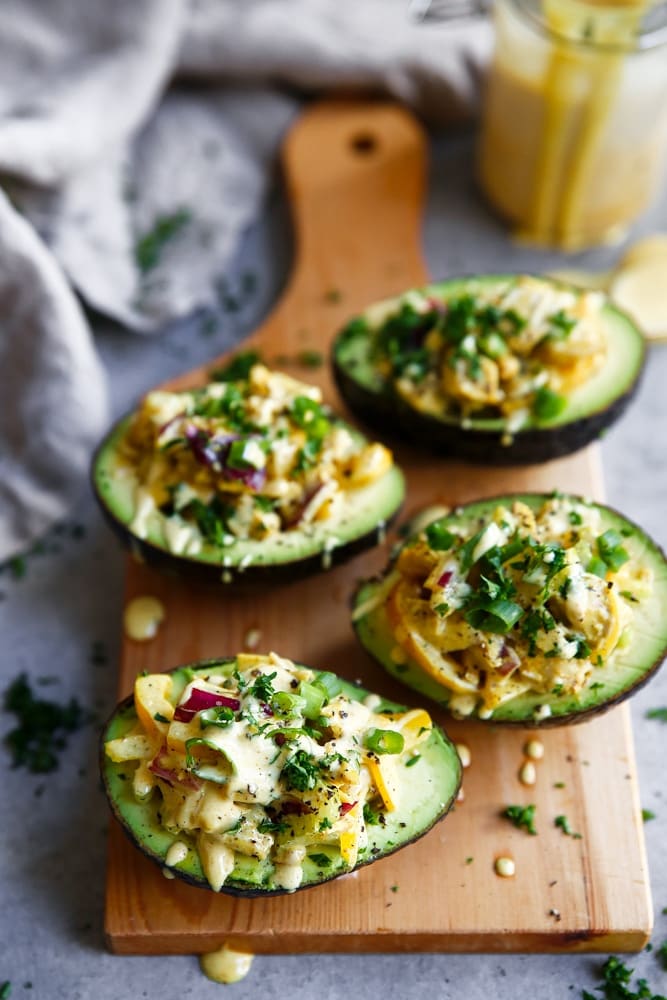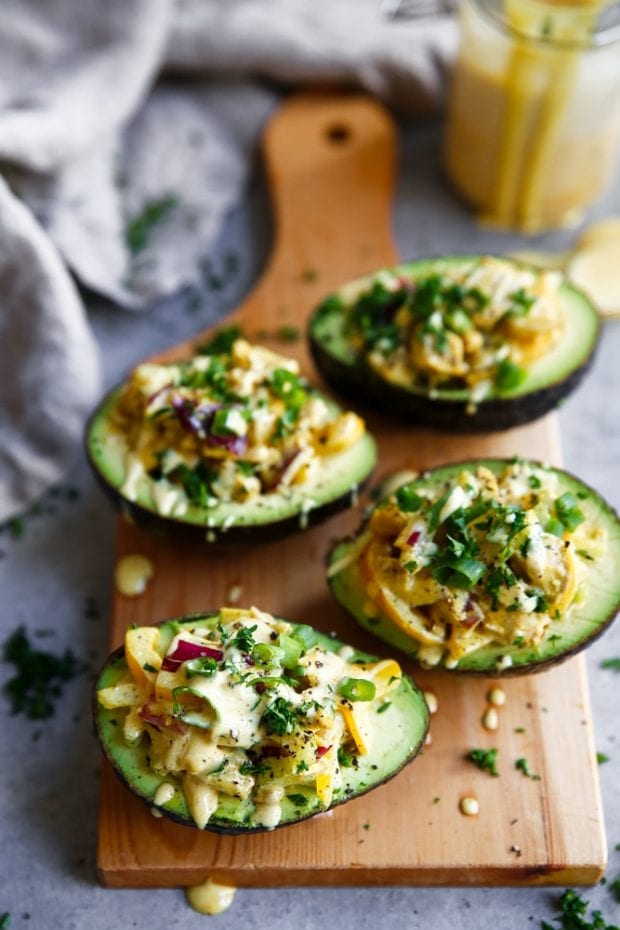 This Greek Healthy Meal Prep (Paleo, Whole30) from 40 Aprons is easy to make and insanely good! This is seriously SUCH a perfect healthy Whole30 lunch idea. This recipe will have you looking forward to lunch all morning!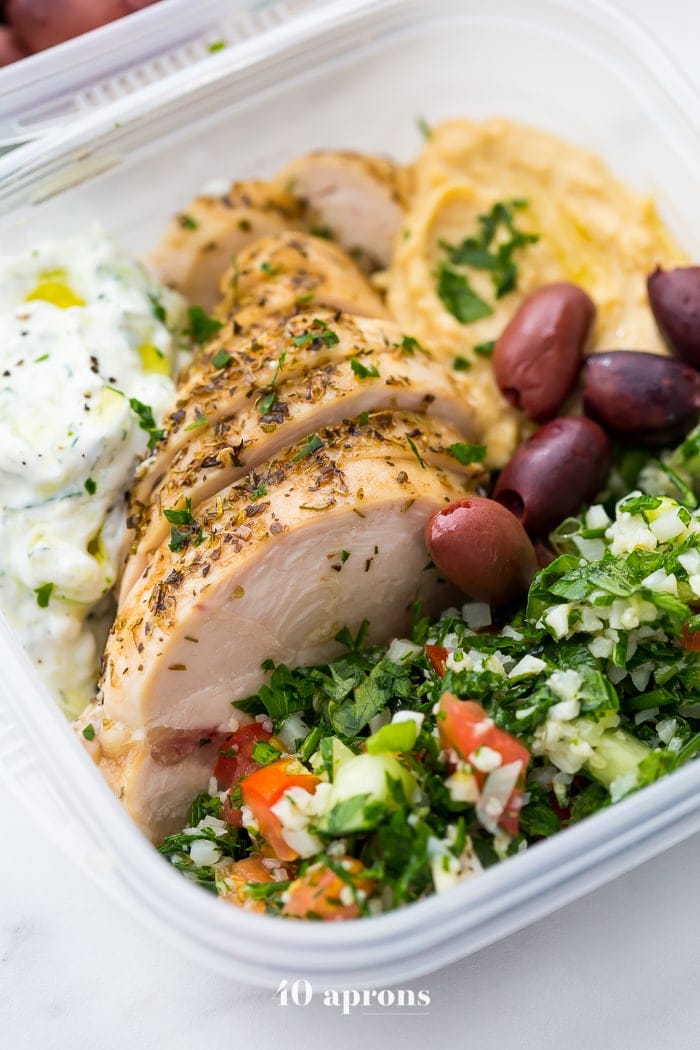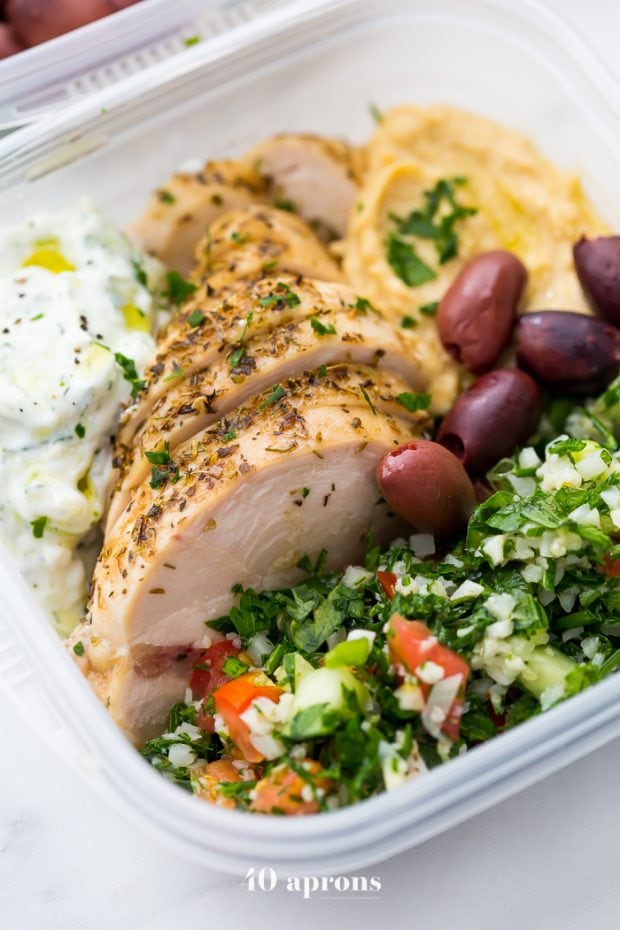 Just look at this Arugula and Strawberry Salad with Cayenne Lemon Vinaigrette from Calm Eats. If you are looking for a light lunch with a lot of flavors this is it. Just beautiful!
These Whole30 Bang Bang Shrimp (Paleo, Grain Free, Nut Free) from 40 Aprons make a fantastic Whole30 lunch idea because they are crispy, tender, spicy, and creamy! Tossed in sriracha-spiked creamy sauce, these are seriously good! One of my favorite recipes.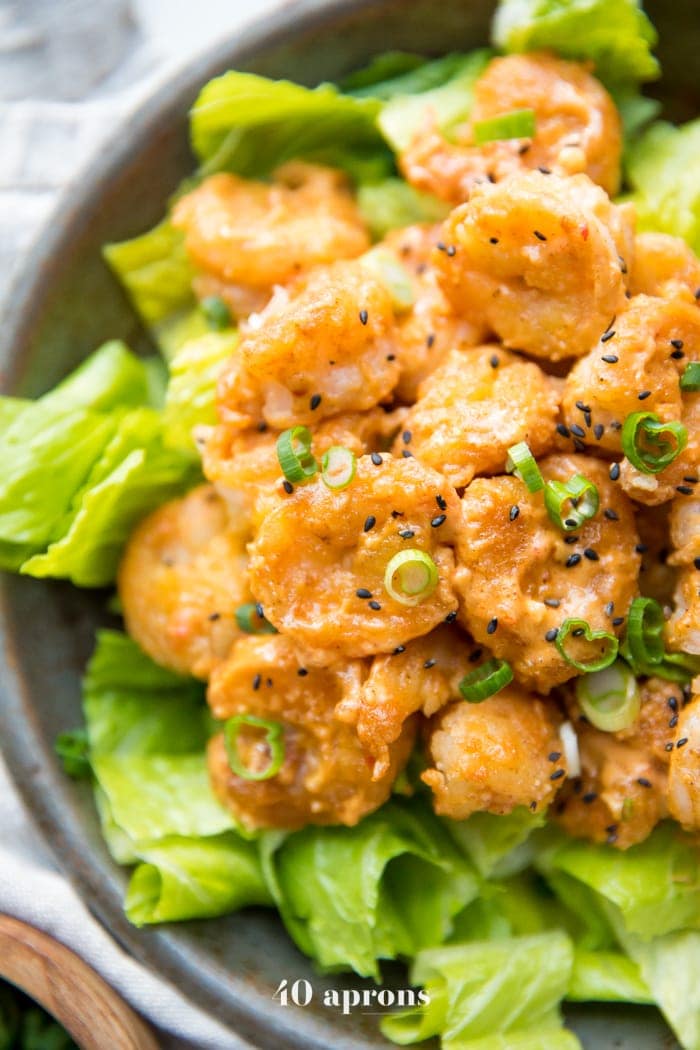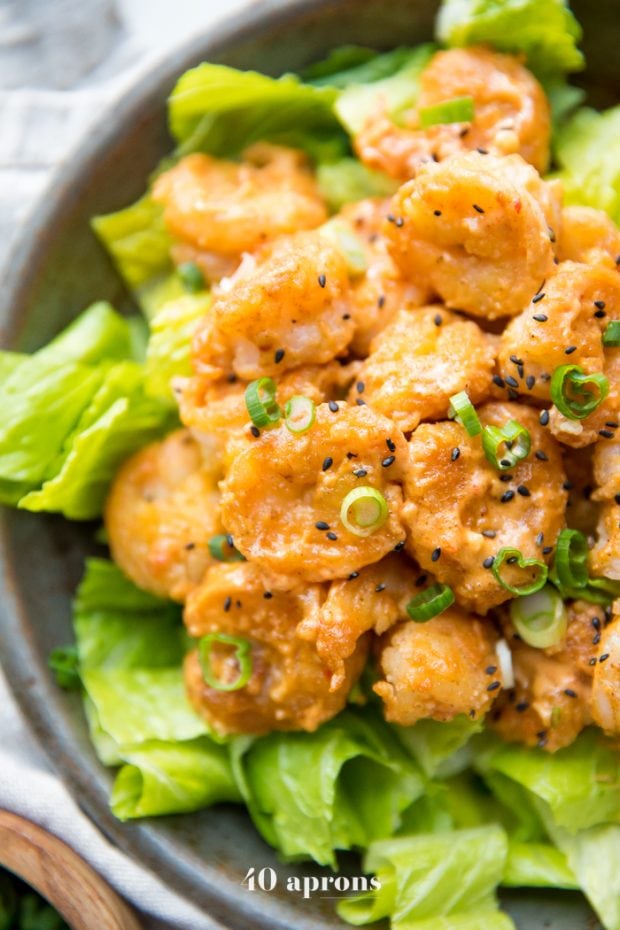 These Roasted Veggie Paleo Cauliflower Pitas with Avocado Crema from Paleo Gluten Free Eats are on my list of Whole30 lunches to try. These only take a few minutes to make and look so filling and satisfying.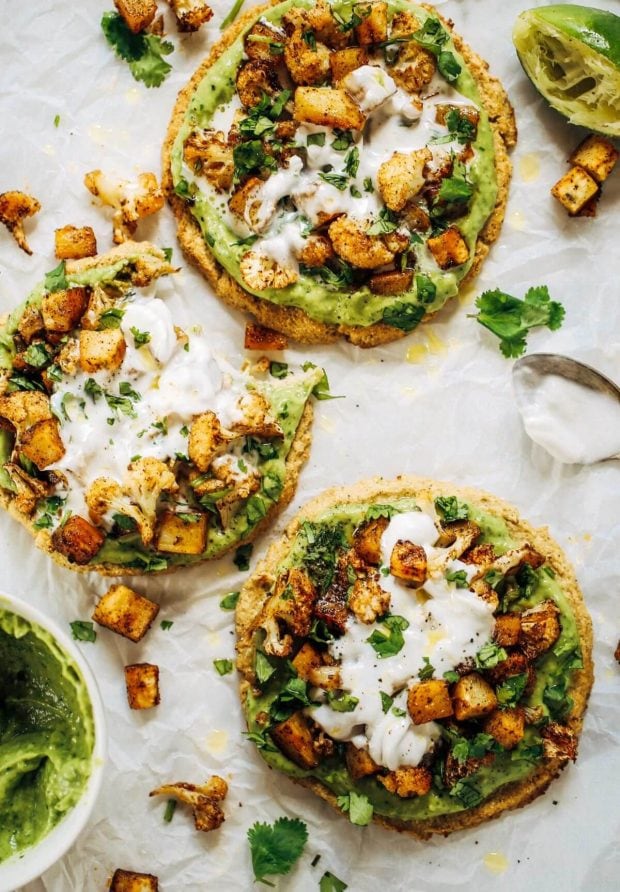 These Spicy Chicken Patties (Paleo, Whole30) from Family Food on the Table are flavorful and nutritious. This recipe looks super easy to make and can be used for wraps, sliders, salads, or whatever your heart desires.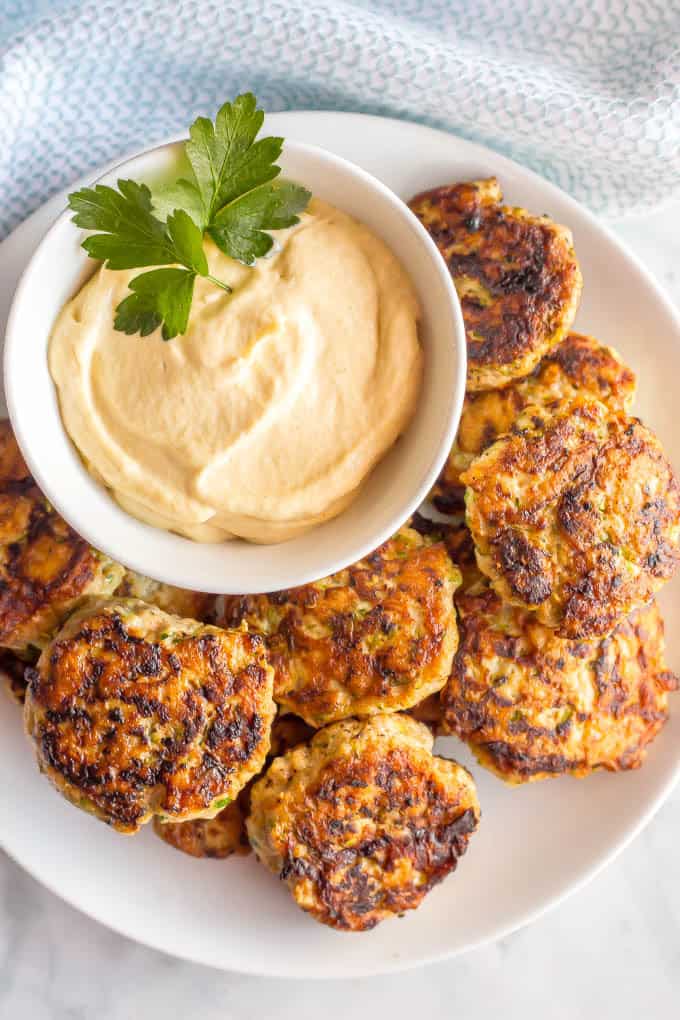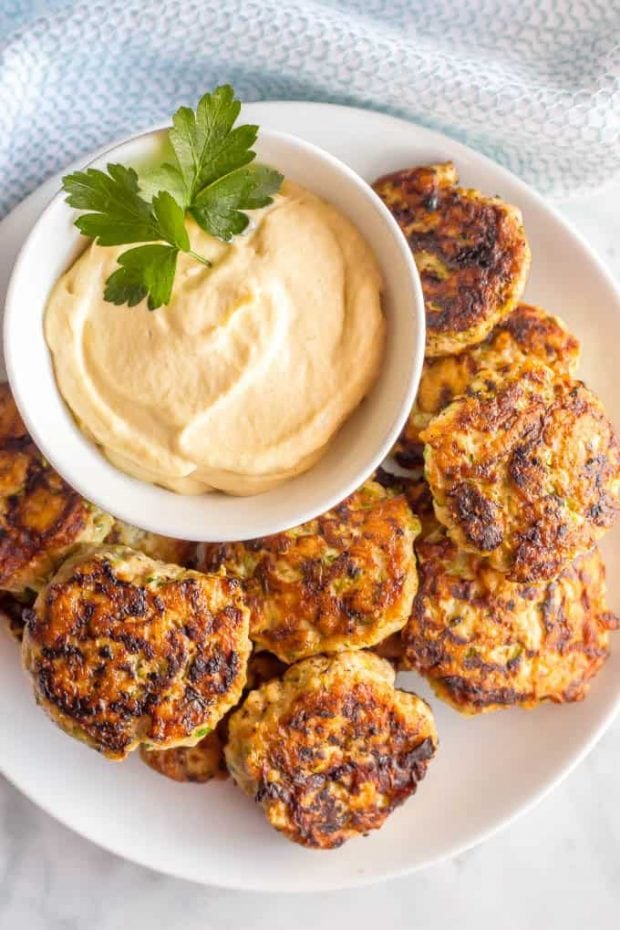 This Perfect Whole30 Instant Pot Tomato Soup (Vegan) from 40 Aprons is the perfect nourishing and comforting soup for any diet. No one would ever guess it's Whole30 or vegan with how creamy and rich it is. Most importantly, it's so easy to make in the Instant Pot. If you don't have one yet you should definitely get one. They are life-changing, Y'all!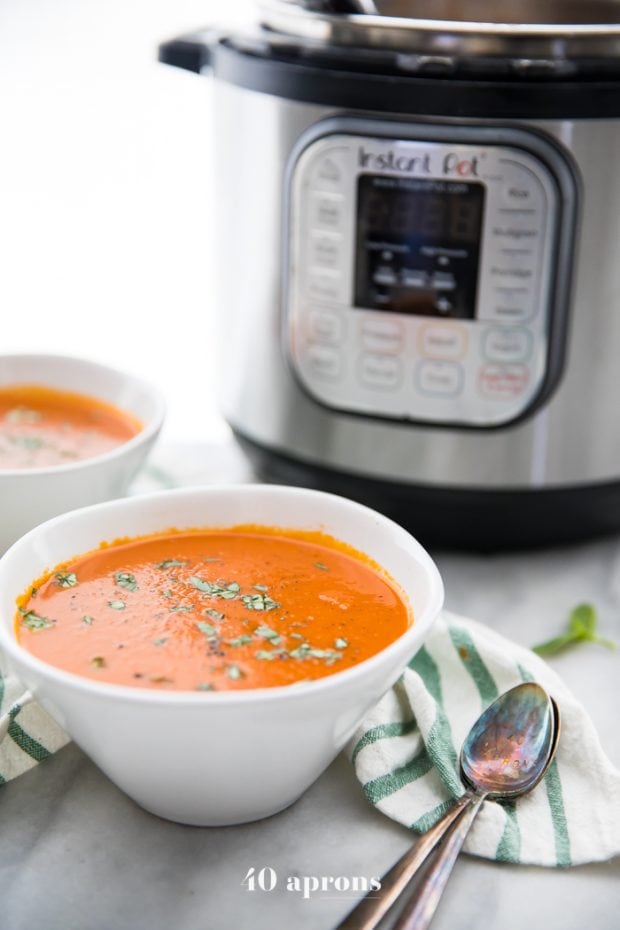 This Roasted Garlic Chicken Salad from Little Bits Of is the perfect blend of protein and healthy fats for your Whole30 round. Therefore, I'm into it!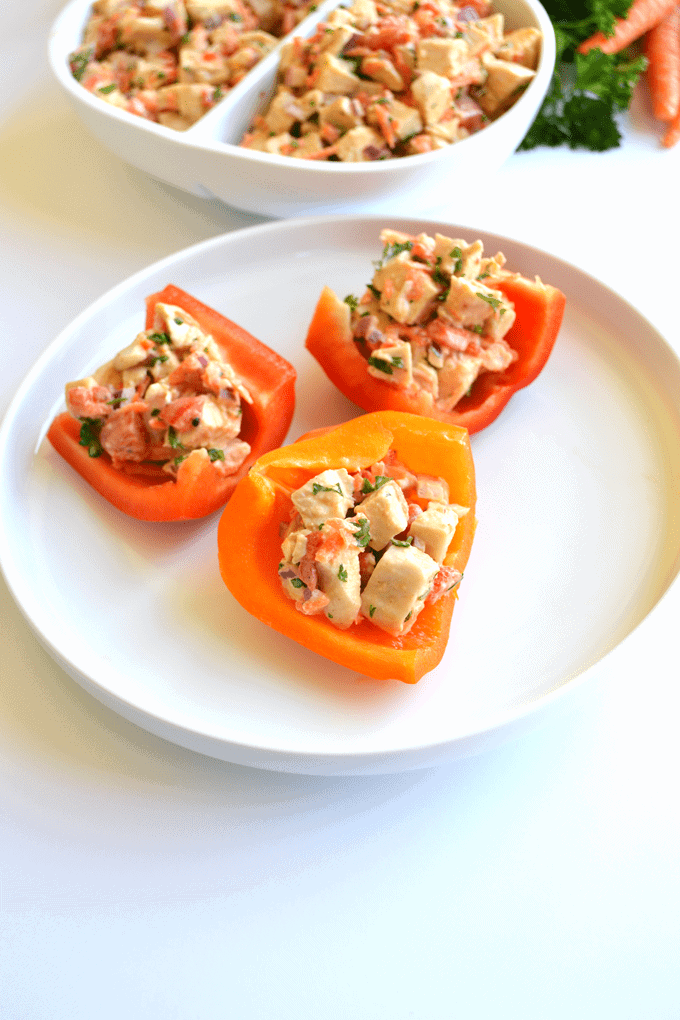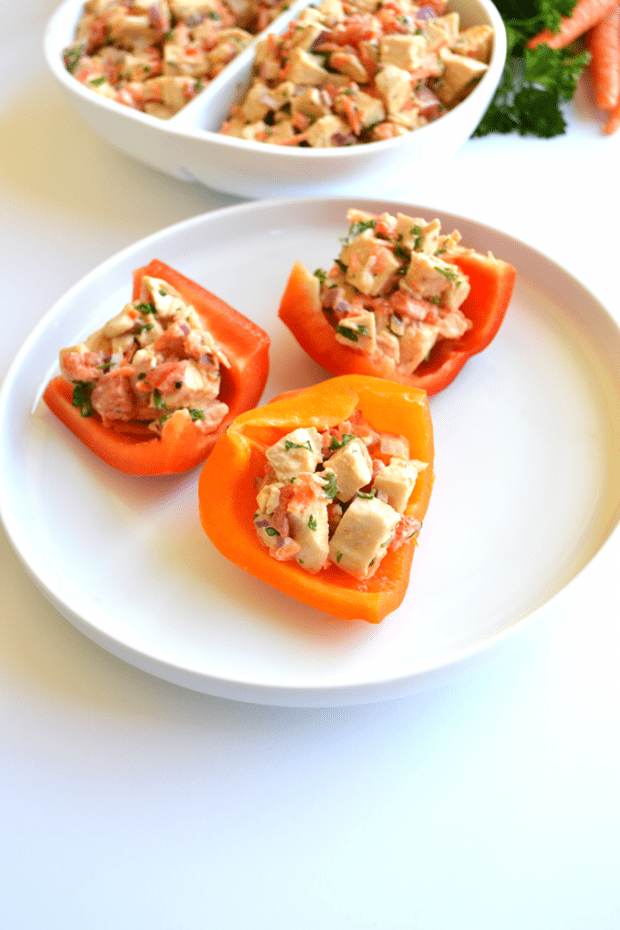 These Chimichurri Whole30 Meatballs with Swiss Chard (Paleo) from 40 Aprons are packed with flavor and come together easily. Perfect for your Whole30 lunch, they're garlicky and tender, thanks to the Swiss chard. Is there any better way to get your greens?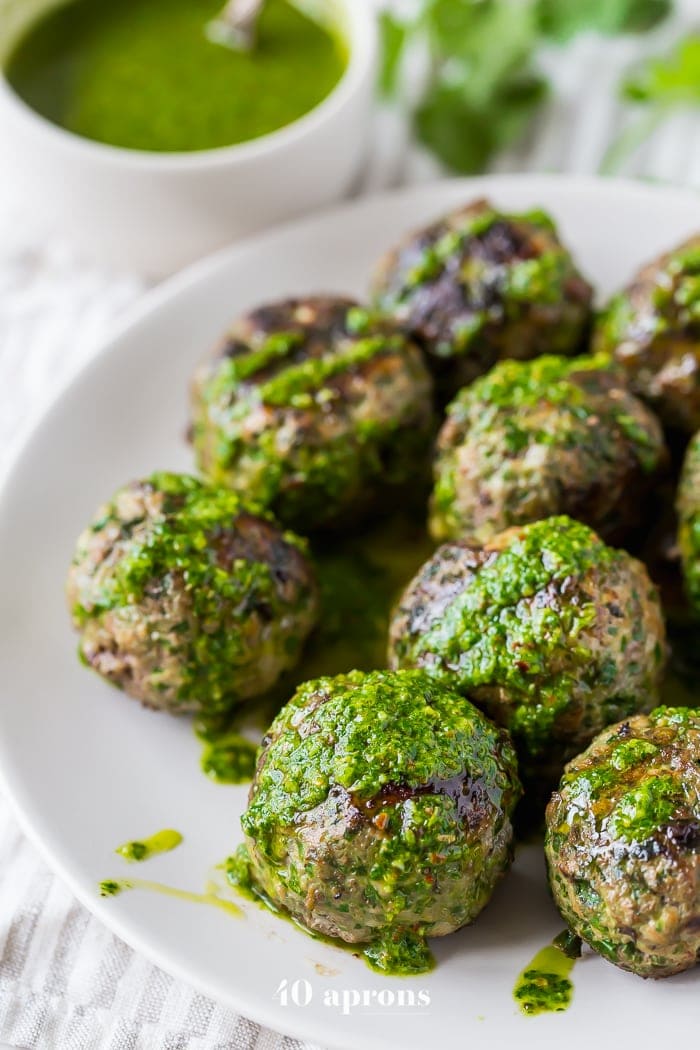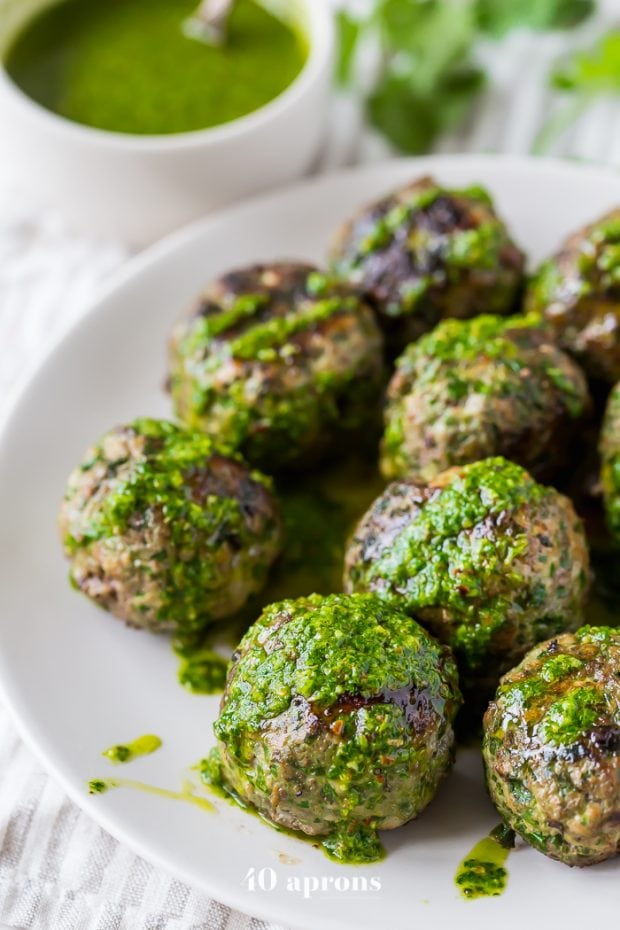 These Easy Oven Baked Meatballs (Paleo) from Jay's Baking Me Crazy are yet another excuse for me to eat meatballs during a Whole30. Quick, easy, and delicious are the three things I love most in a Whole30 lunch.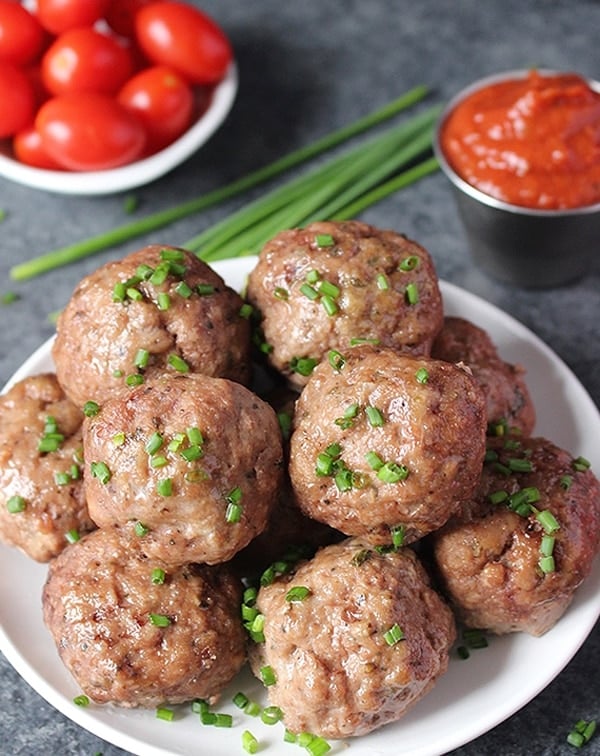 These Quick Chimichurri Shrimp Skewers (Whole30, Paleo, Keto) from 40 Aprons are a Whole30 lunch favorite. The best part is, this recipe is super quick and easy to make and loaded with so much flavor!