65 Paleo and Whole30 Cinco de Mayo Recipes

Posted: 05/01/17 Updated: 02/02/23
I've put together 65 paleo and Whole30 Cinco de Mayo recipes for a healthy, festive celebration! Dairy-free, gluten-free, and sugar-free, each recipe is packed full of flavor but light on the guilt. This is the ultimate roundup of paleo Cinco de Mayo recipes and Whole30 Cinco de Mayo recipes!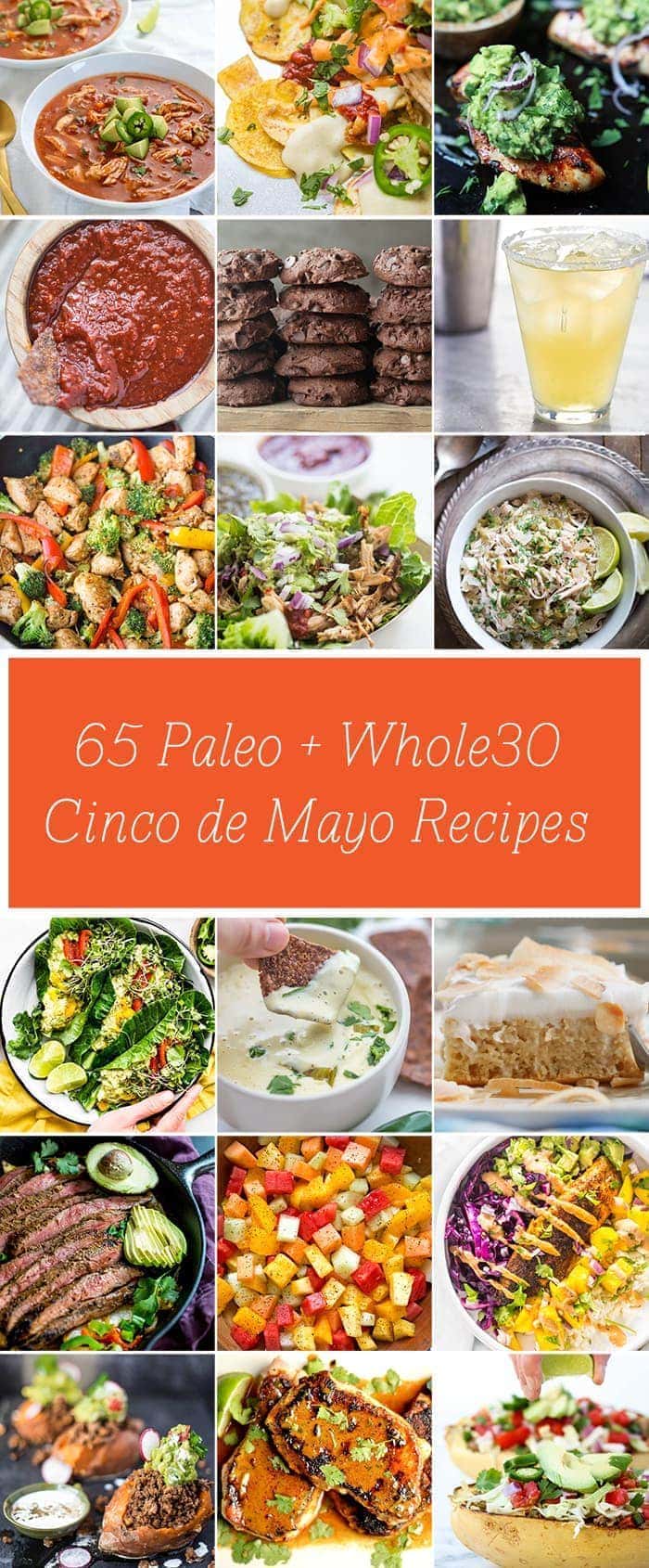 I just got back from Europe, and what a treat… Cinco de Mayo is nearly here! I spent a week gliding down the Danube on a Viking River Cruise, exploring the open air markets of Budapest and Nürnberg, sipping on the apricot sparkling wine produced at Göttweig Abbey (and given a tour by an actual Benedictine Monk!), and eating so, so much good food.
So if I have to come back to reality, I might as well come back at a time when margaritas are encouraged.
But I know from my Whole30 Support Group on Facebook (have you joined yet?) that tons of us are doing a Whole30 this month. Can you believe that 2017 is almost half over?! How is that even real? '2017' still sounds like some sort of robotic future year, but we've lived almost half of it. So… we… are the future… ja?
Nevertheless, 2017 is nearly half over, and for most of us, our New Year's resolutions are far behind us. With shorts and bikini weather on the horizon, I think plenty of us are feeling a surge of motivation to right our eating habits and commit to clean eating. So what's a girl to do when Cinco de Mayo rolls around? You know, you'd otherwise be gorging on chips and cheese dip, margaritas, and burritos… Uh, none of which is Whole30-approved!
Psh, I got you covered.
I've put together 65 awesome paleo and Whole30 Cinco de Mayo recipes to help you have a stellar Cinco de Mayo without dairy, grains, legumes, or sugar. Whether you're entertaining or simply feeling festive at home, there's an option for every palate in this list. I did include a few of my favorite paleo margaritas, just in case you're not on a Whole30, and there's even a strawberry mocktail margarita that I think you could enjoy for just one day on a Whole30, too ?
I've included a few Mexican-themed paleo desserts, too! Of course, if you're on a Whole30, you'll want to just skip past that section…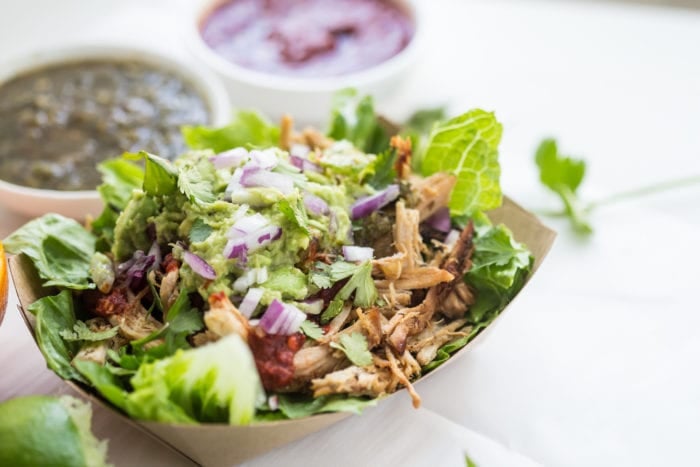 ? Oh, and if you're on a Whole30, you *need* to make this Chipotle copycat Whole30 carnitas bowl for Cinco de Mayo! They are epic, my friends… positively epic. Make sure you subscribe so you don't miss the recipe!
What are your plans for Cinco de Mayo? Which of these Whole30 Cinco de Mayo recipes will you be making? I'll be in downtown Memphis, reliving high school at the Jimmy Eat World stage during our Beale Street Musicfest. Not quite the typical celebration, but when 2000s emo calls, you freaking answer.
Paleo and Whole Cinco de Mayo Recipes
Drinks
Appetizers, Basics, & Condiments
Main Courses
Side Dishes
Desserts