Organic red and white wines not only make me feel better after drinking them, they're often healthier and better for the economy and environment! Here's the list of my favorite organic red and white wines brands. Plus why I love them!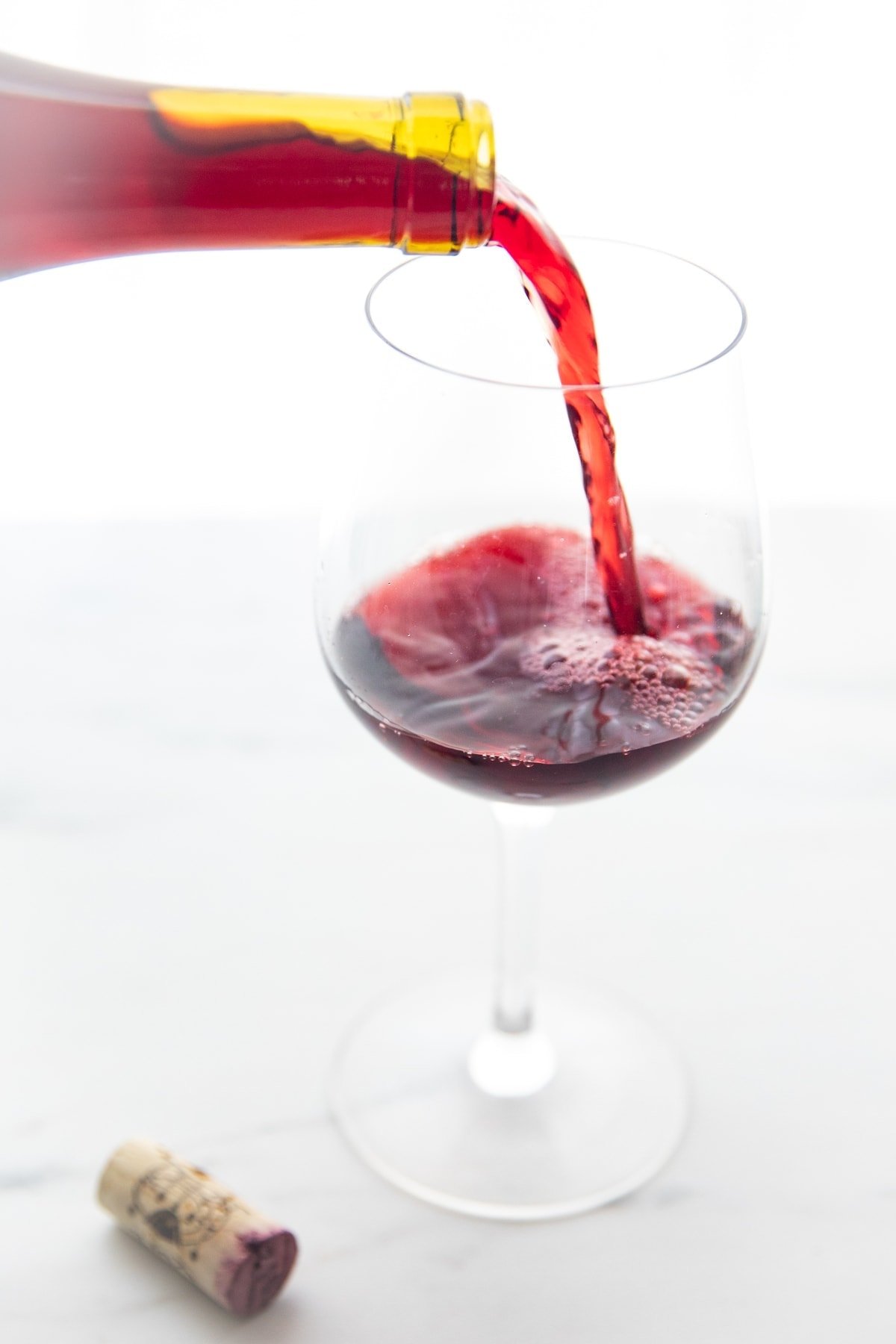 I am not going to play it coy: your girl loves wine. I mean, hey, I used to live in Paris! So I might have become a bit spoiled with an amazing selection of the stuff for oh so cheap. Just saying…
These days, though? I'm a bit older and more interested in drinking high-quality, healthy wines that are lower in the icky stuff and high on the attention to quality growth and producing. On top of that, I'm all about supporting smaller wine producers, especially family-run! I love Meiomi as much as the next mama, but, if I can, I like to opt for organically grown, smaller producers, lower sulfite, lower sulphur, and hand-harvested.
The only trouble is finding healthy organic red and white wines near me. I have two little ones, so schlepping all the way into town to peruse the wine section at Whole Foods isn't always high on my list of priorities. Not only that, it's hard to really know the values of a certain organic red or white wine beyond just that: being organic.
Don't worry, my wine-loving friends. I've got you covered!
Healthy Organic Red and White Wines Guide
Attention wine lovers, holiday enthusiasts, and party hosts! I've got the BEST addition to all of your celebrations. By now, you may have heard about Thrive Market's new line of clean wines. Made from organic, biodynamic, or sustainably farmed grapes and sourced from small and mid-size producers, these wines have been thoughtfully curated by Master Sommelier, Josh Nadel. With no added sugar during the winemaking process and minimal filtration in the winemaking process, you best believe these wines are what I'll be drinking at every social gathering.
What does this mean for you? Well, a healthy wine guide, of course! I've tried and tested Thrive Market's Premium box of 6 Curated Reds/Whites, which is only 14.99/bottle and $89.94/total. I mean… Does it get much better than that for a wine that's clean and makes you feel amazing? To make any holiday gathering with family or a quiet night in all the better this season, I would recommend getting this wine set for you and your family. And if you needed more convincing, the stories behind each wine are incredible. 
But first…
Is wine healthy?
Yes, to a degree. And in moderation.
I'm not saying that wine is going to save your life or anything… or am I?
Studies show that all alcohol, not just wine, decreases the risk of heart disease and stroke, in addition to diminishing the risk for all causes of death. All the causes! The caveat being that if you drink more than a small to moderate amount, you're counteracting the benefits.
Womp.
The level of antioxidants, and resveratrol in red wine, in wine are so low that they're not even really worth mentioning, unfortunately. Translation: you'd have to drink a helluva lot of wine to get those antioxidants in any real quantity. And, of course, doing that would offset the benefit you're getting.
So drink in moderation, with really real portions. That means about 5 ounces, rather than these 10-ounce fishbowl pours we find ourselves glugging.
Healthy Red Wines I Love
I'm particularly fond of the wine collection found at Thrive Market. Their Master Sommelier handpicks each offering, and each must qualify for certain values to fit in. That means they're either organically farmed, made using a low sulphur process, low in sulfites, biodynamic, etc. Not only do I feel better about what I'm drinking when I consume these wines, but I feel better drinking them… period!
I truly have noticed a major difference in how I feel the next day after drinking these wines from Thrive Market. No trace of a headache, no sluggishness, nada.
Try them for yourself! Click here to use my link and you'll get an extra 25% off your order (max $20 off). Not only that, you get a free 30-day trial to Thrive Market! Clean, affordable wine delivered right to your door = hello smarter not harder!
Tour Des Gendres Bergerac Malbec Rouge 2016
My Notes: "Everything I love about a Malbec, supporting what I miss in a Merlot. I love how versatile this is and that it's a French wine that feels like I could drink it every day."
Type: Organic Red Wine

Varietal: 60% Merlot, 40% Malbec

Country: France

Region: Bergerac

ABV: 13.5%

Values: Organically Farmed

Tasting Notes: Dark fruit, rustic and earthy

Pairing: Red meats, poultry, on its own
Originally from Italy, the de Conti family settled their farm in Southwest France in 1925 but weren't pulled to winemaking until 1986. After just a few years, in 1994, brothers Jean and Luc transitioned to organic farming practices, believing that increased biodiversity—insects, earthworms, and ground cover—would produce wine with more character.
Domaine de Roquemale Les Terrasses Grenache 2017
My Notes: "This wine is nice and dry but in a really good way. It's not too tannic, not at all. But it's still complex. Hello, 13.5%. Yet I feel really light and wonderful afterward. It's really, really drinkable. I could seriously drink this daily!"
Type: Organic Red Wine

Varietal: Grenache, Syrah

Country: France

Region: Occitanie

ABV" 13%

Values: Organically Farmed, Hand-Harvested, Low-Sulphur Winemaking

Tasting Notes: Ripe red fruits and savory herbs, medium tannins, medium+ acidity. Decanting recommended.

Pairing: Herb roasted chicken
Valérie and Dominique Ibanez are partners committed to producing organically grown wines that reflect the blazing sun and rocky terroir of the Roquemale Valley. On just 32 acres of "bad rock" ("roquemale" in the local dialect), the domain is a model for small-scale, thoughtful production.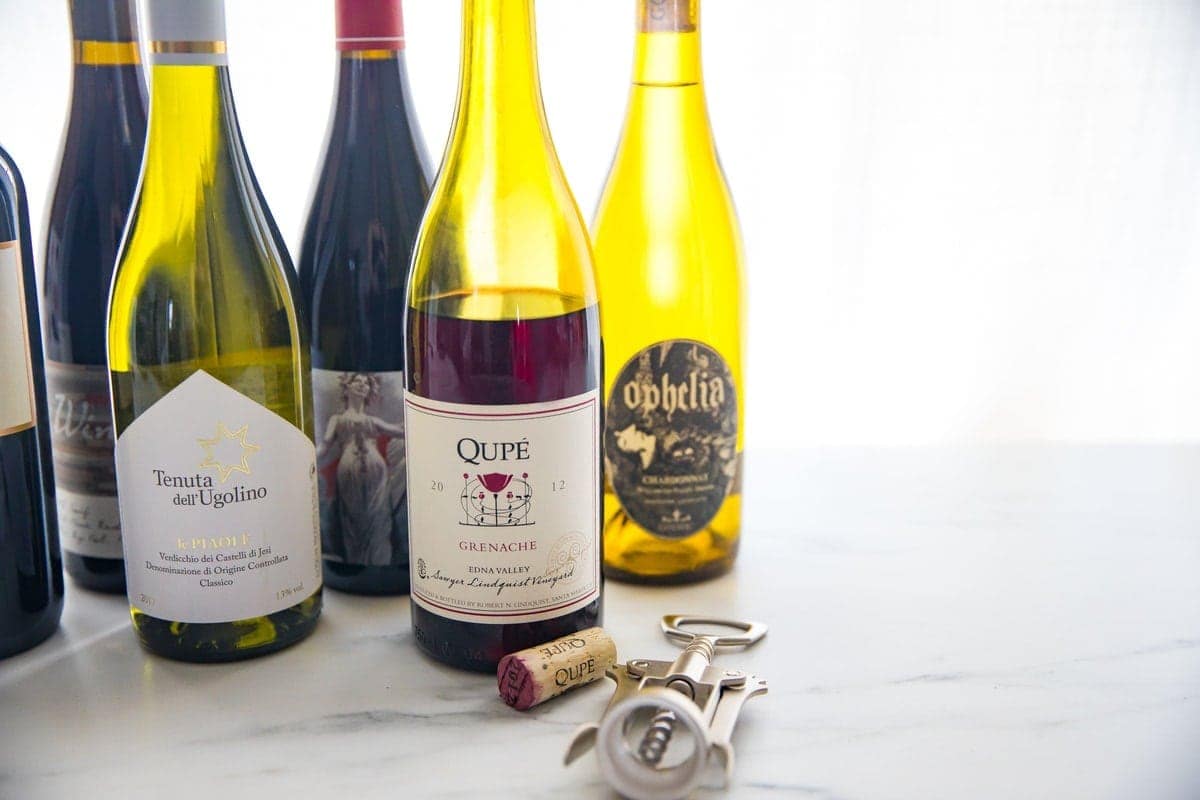 Domaine de Roquemale Gres Syrah 2016
My Notes: "Syrah is my life! And organically farmed, hand harvested, low-sulphur winemaking process? Match made in heaven. Definitely decant it and bask in a 14% that feels somehow refreshing."
Type: Organic Red Wine

Varietal: Syrah, Grenache

Country: France

Region: Occitanie

ABV: 14%

Values: Organically Farmed, Hand-Harvested, Low-Sulphur Winemaking

Tasting Notes: Dark ripe fruit, notes of black olive

Pairing: Red meats, poultry, or on its own. Decanting recommended.
A second blend from the sun-drenched and rocky terroir of France's Roquemale Valley, Valérie and Dominique Ibanez grow this organic wine on just 32 acres of "bad rock" ("roquemale" in the local dialect). With notes of dark, ripe fruit and hints of black olive, this medium-bodied bottle benefits from decanting so the flavors can aerate before serving alongside red meats or poultry.
Bonnet Rouge Gamay Noir 2013
My Notes: "I love that this has body but that it's not too heavy on the tannins. And it's super versatile. It's wonderful to have on hand because I think almost anybody would dig it! It totally speaks to my Pinot Noir- and Malbec-loving soul."
Type: Red Wine

Varietal: Gamay

Country: France

Region: Beaujolais

ABV: 13%

Values: Hand-Harvested, Low-Sulphur Winemaking

Tasting Notes: Versatile, light bodied, light tannin, ripe red cherry in the 2013, black raspberry in the 2014

Pairing: Veggies, fish, chicken, BBQ, spicy foods, on its own
Sourced in France's Beaujolais region, Gamay grapes are harvested by hand in limited batches at the perfect ripeness, then macerated for five to six days before undergoing a semi-carbonic fermentation process. Lower in sulphur than commercial wines and aged to perfection, lovers of Pinot Noir and Malbec will gravitate toward this bottle's slightly carbonic finish that's light on tannins.
Organic White Wines I Love
Tenuta dell'Ugolino Verdicchio Classico 2017
My notes: "OMG, I could drink this every day. It's perfectly dry and drinkable and I love it so much. (This is after only a few sips, so the love is really real!)"
Type: White

Varietal: Verdicchio

Country: Italy

Region: Marche

ABV: 13%

Values: Single Origin, Low Yield, Hand-Harvested, Mid-Organic Conversion

Tasting Notes: Orange and green melon, citrus zest, green orchard skins

Pairing: Salads, veggies, light fish
Over the last 40 years, the Petrini family's 20-acre estate has transformed from a hobby farm to an award-winning Verdicchio winery. Under Andrea Petrini's careful watch, the vines are farmed with minimal to no irrigation and tended by hand. We were thrilled to secure this small-batch vintage, which marks the first year of the family converting to organic farming practices. Every sip is complex, with the perfect blend of citrus and grassy notes.
Gothic Ophelia Chardonnay 2014
My Notes: "A Chardonnay I can really get down with! The oak is really gentle in this organic white wine, and I love love love that the grapes are biodynamic, too. Salmon safe?! How cool is that? I also dig the cool, wet Oregon I can taste here that I usually love most in a Pinot Noir."
Type: White Wine

Varietal: Chardonnay

Country: US

Region: Willamette Valley, OR

ABV: 13.4%

Values: Low Sulfites, Organic & Biodynamic Grapes, Salmon Safe

Tasting Notes: Orchard fruits, gentle oak, hints of effusive apple

Pairing: White meats, chicken, pork, etc.
Anne grew up on a tropical French island in the middle of the Indian Ocean but decided to become a winemaker at a young age. By 14 she was working every summer in the vineyards of Côte de Nuits, France, eventually going on to earn a Master's degree in Viticulture and Enology from the University of Bordeaux. After years working amongst the most prestigious vineyards in Burgundy, Anne moved halfway around the world to Oregon's Willamette Valley. There, she and our Master Sommelier Josh Nadel have been collaborating on wine for nearly 10 years, always with an eye towards sustainability and a balanced, old world style of winemaking.
Sip these red and white organic wines!
If you want to try this wine set for yourself (which of course you do), simply click here. What's better? When you go through my link, you'll get an extra 25% off your order (capped at $20) and a free 30-day trial to Thrive Market. I love this company — they not only sell this amazing clean wine, but they also sell all the organic, non-GMO pantry staples, baby products, cleaning supplies, and more at 25-50% off retail price. No, it's not too good to be true — it's Thrive Market. Get the holiday parties started!