O and I go to Mexico a lot. Like.. Leo has been there even though this kid doesn't have a passport (though that's about to change.. tiny man has to get a book to go to Spain!), if you know what I mean. And aside from, you know, gracias and hasta pronto, the Spanish I use probably more than anything else is "vaso de chelada". Because, you guys.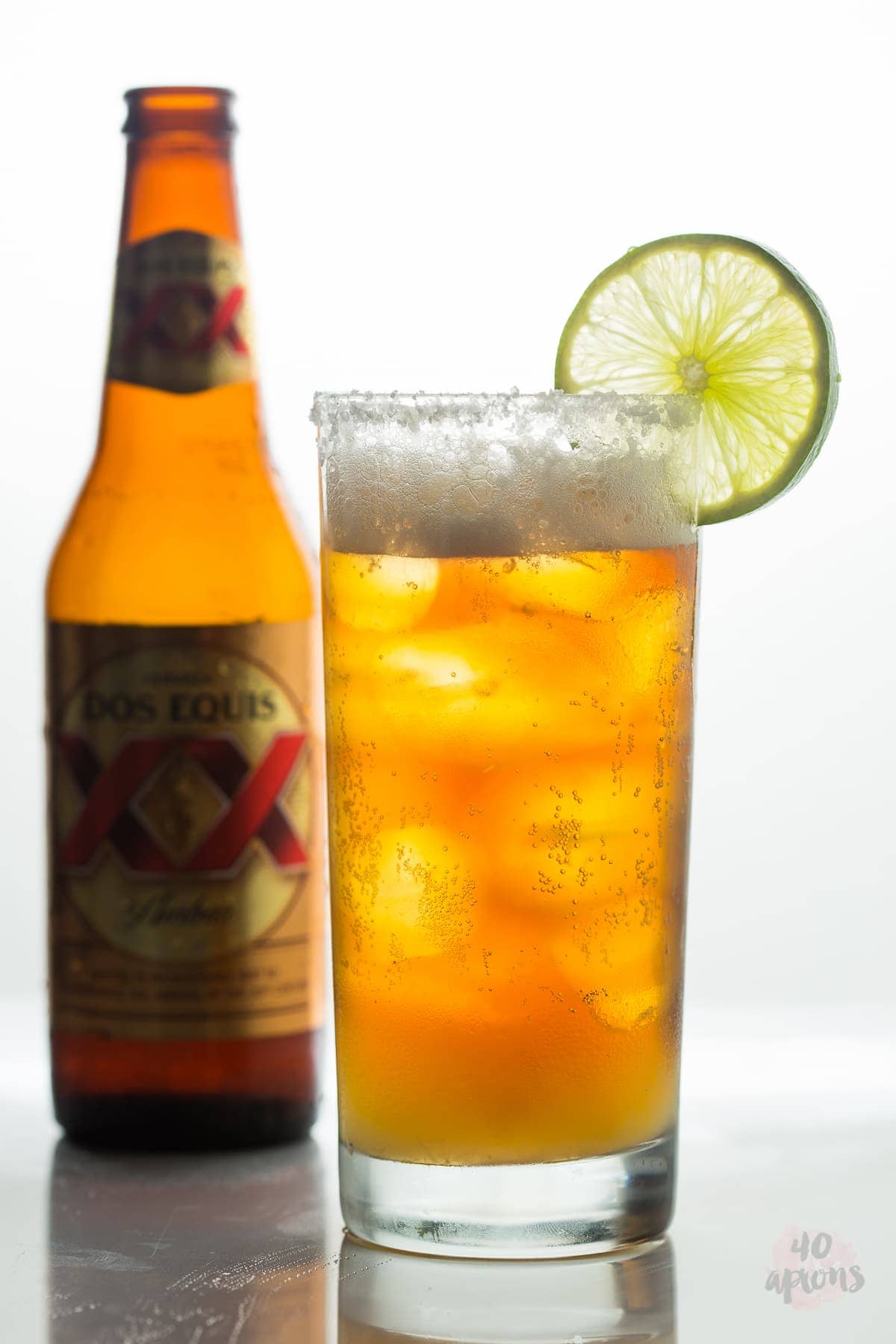 I know that a beer cocktail might kind of sound weird if you've never had one, like.. why do you need ice in beer? Or lime in beer? Or anything in beer besides more beer? But when you shake things up (but please, not literally..) with some freshly squeeze lime juice and a salt rim, oh. Oh, oh. Things get interesting.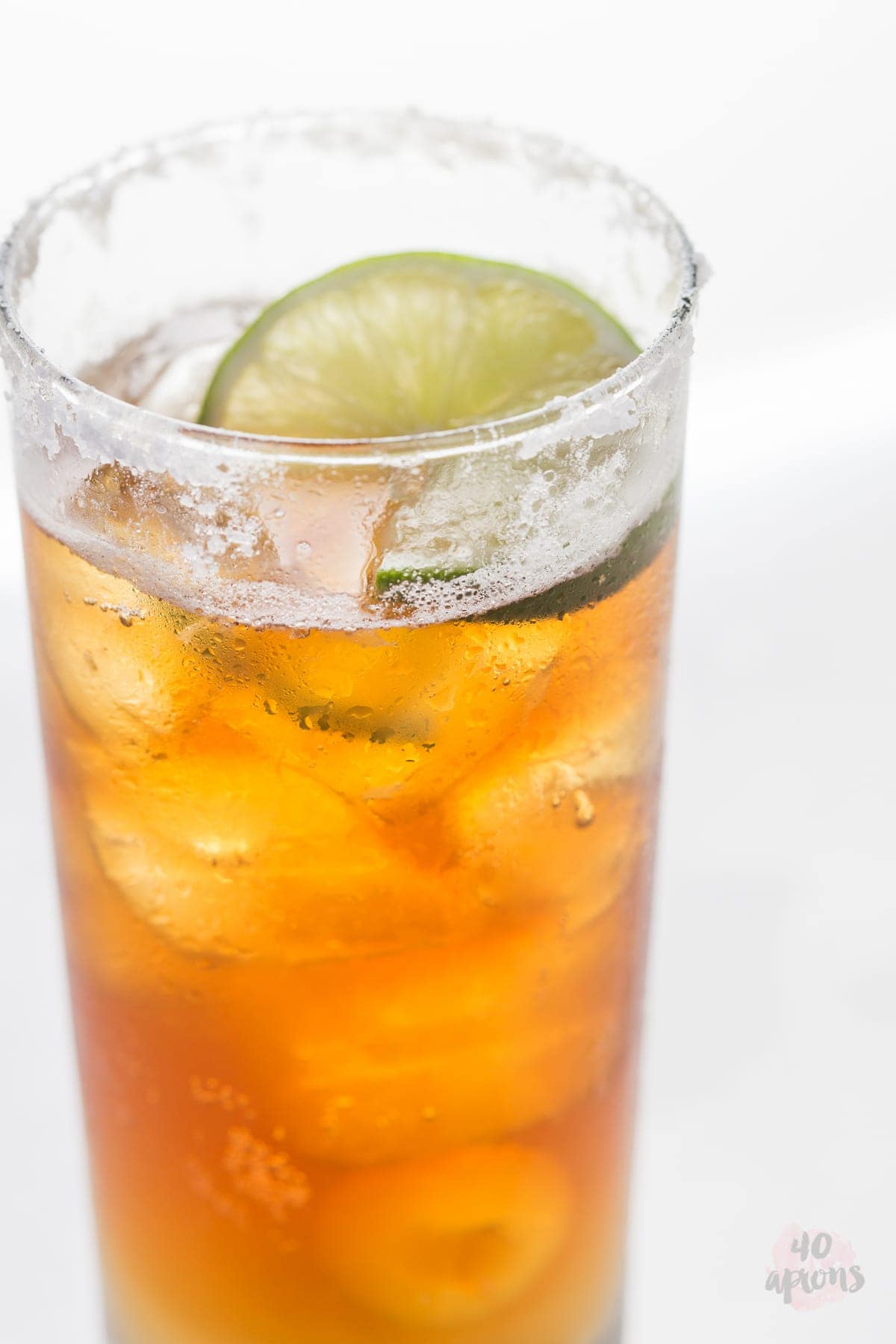 Spring is around the corner, and that means sometimes trading our rich red wines for something a bit more refreshing, and this is just what you need. It's so easy, despite it being a "cocktail" (I know – no infused simple syrups, no muddling twelve different fruits and herbs, not even a single need for a cocktail shaker!), and is quite possibly the most refreshing thing ever ever ever. It's the only thing I'll drink on the beach when the sun is still out, and I dreamed and dreamed of them the entire time I was pregnant. You combine salt cravings, unquenchable thirst, and basically not being able to have one? And this guy was the ultimate craving!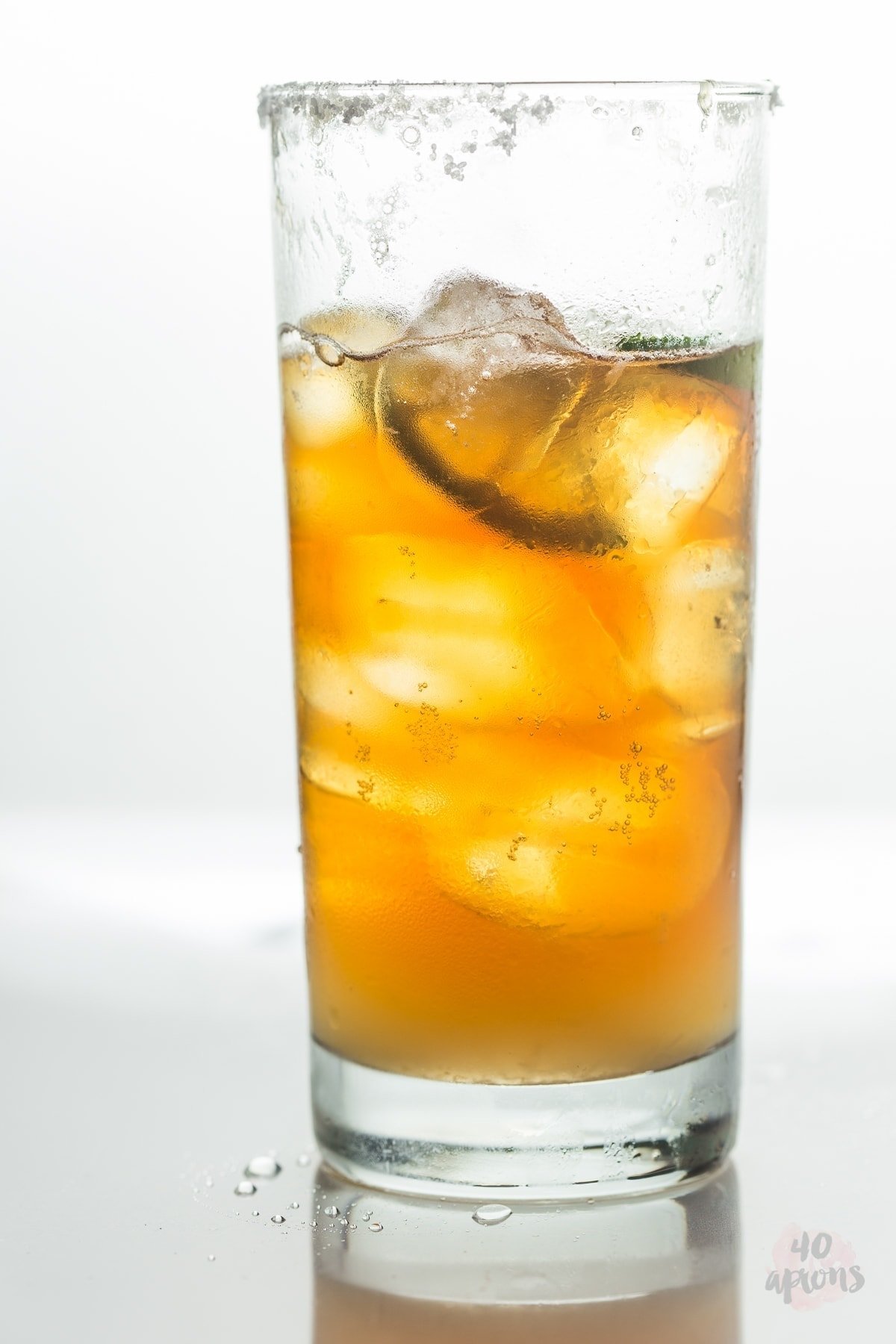 Perfect with anything remotely Mexican or just sand and sunscreen, you gotta try this!
Chelada - Mexican Beer Cocktail
A simple beer cocktail with lime juice and salt, it's so refreshing and easy. Perfect for warmer weather and with anything Mexican or TexMex.
Ingredients
1

bottle

Mexican beer

, chilled (I like Dos Equis here and Indio in Mexico)

1-2

pieces

limes

, juiced

1

tsp

kosher salt

2-3

cubes

ice
Instructions
Pour lime juice in a shallow bowl and dip glass rim in. Pour kosher salt in a shallow bowl and dip glass rim in, making sure to evenly coat the entire rim with salt. Gently shake off excess. Fill glass halfway with ice and pour lime juice over. Tilt glass and gently pour beer in. Serve.
Recipe Notes
I like my cheladas heavy on the lime juice but O prefers them lighter. I use 2 limes; he uses 1. You know you!
Nutrition Facts
Chelada - Mexican Beer Cocktail
Amount Per Serving (1 g)
Calories 147
% Daily Value*
Sodium 2341mg102%
Potassium 92mg3%
Carbohydrates 12g4%
Protein 2g4%
Calcium 14mg1%
* Percent Daily Values are based on a 2000 calorie diet.