35 Incredible Crab Recipes

Posted: 02/09/21 Updated: 02/02/23
These crab recipes are absolutely incredible! From dip to pastas to classic crab legs in delicious garlic butter, we've rounded up 35 of the most amazing crab recipes on the internet to spice up your next crustacean dinner.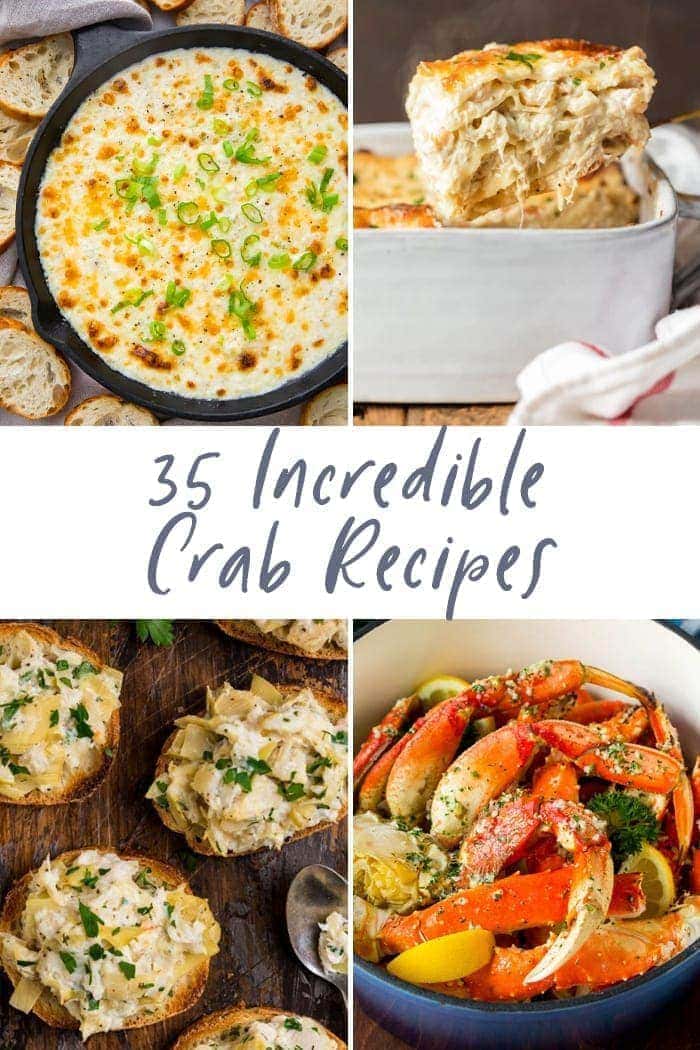 Why crab, you ask? Uhh, more like why not crab? Shellfish allergies aside, if you're not eating crab, you're missing out!

The juicy lean meat of a crab is full of protein (without the saturated fats) plus it's a great source of anti-inflammatory EPA and DHA. It's also got high levels of immune-system-supporting copper, zinc, and selenium.

Whether you're eating crab on salads, avocados, crostini, or eggs, you're going to love the rich, buttery texture and incredible (not fishy!) taste.
35 Incredible Crab Recipes