15 Valentine's Day Snacks

Posted: 01/31/19 Updated: 03/22/19
Valentine's Day will be here soon and with that comes all the tasty treats and chocolates your heart desires. For the kids, it usually means there will be a party where they can each bring something for the class. I've made a list of 15 Valentine's Day snacks to make things just a little easier on you. This list is full of delicious options that the whole class will love!
These Paleo Chocolate Strawberry Coconut Butter Cups from 40 Aprons are a must for your kid's Valentine's Day. These are healthy and taste amazing. You could even top them with heart sprinkles before they set for an added touch. These are the perfect Valentine's Day for the classroom.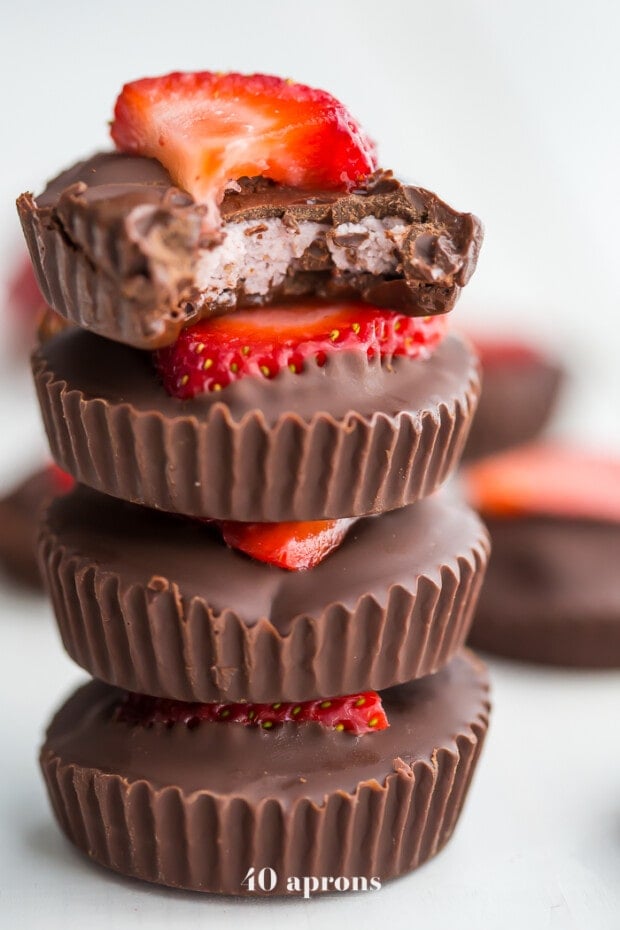 These Valentine's Jello Heart from The Hungry Housewife only take 5 ingredients to make and seeing as they are made of jello they're pretty much guaranteed to be a hit with all of the kids at school!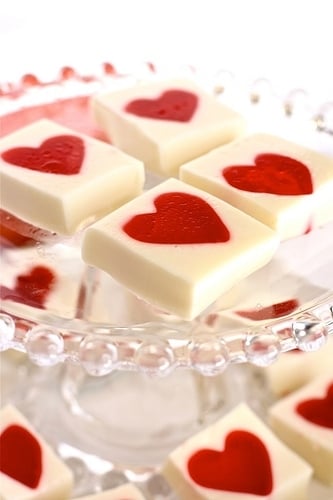 Sugar-Free Strawberries and Cream Gummies from Her Nourished are creamy and sweet and totally healthy. These are the kind of treats you can send with your kids that have all the taste and none of the guilt.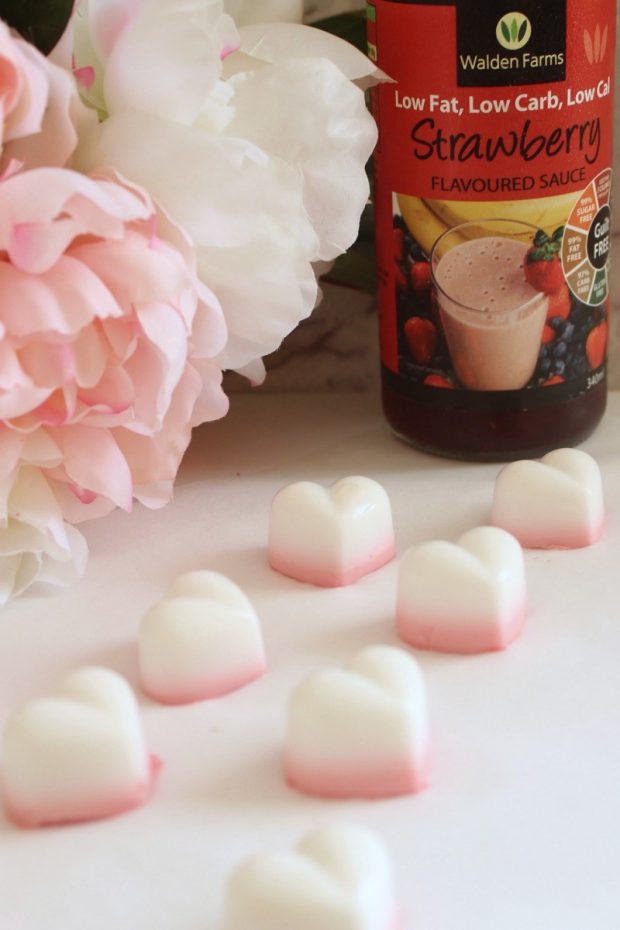 This Valentine's Yogurt Bark from Fork and Beans is another healthier alternative to sending chocolates to school for the kids. This stuff is super easy to make and looks so fun and creative!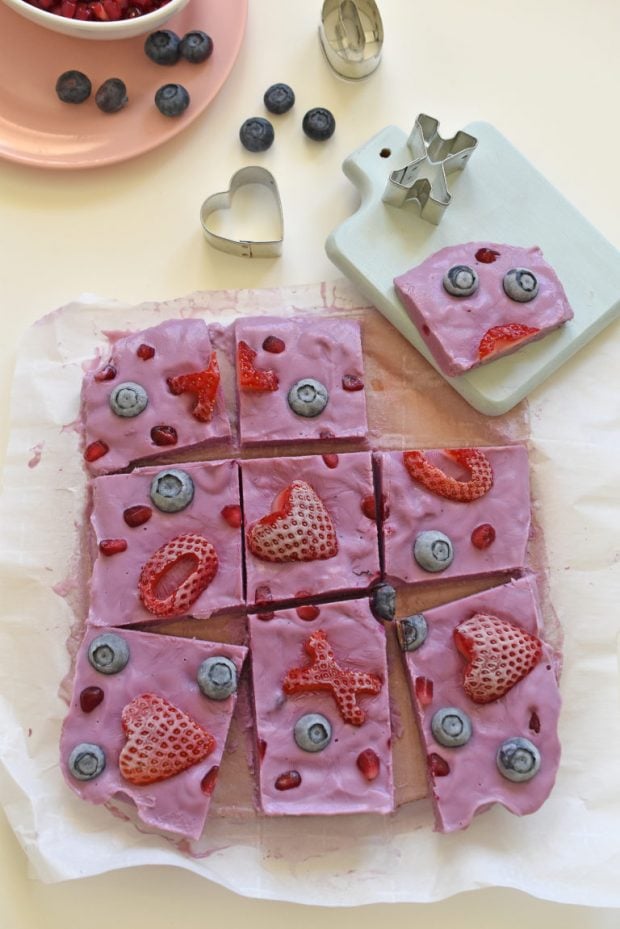 These little Valentine Tic Tac Toe Snack Crafts from Sippy Cup Mom are just too cute! They might be simple but they add some fun to the tasty snacks for the classroom. The perfect pairing for the sweethearts you can find everywhere around this time of year.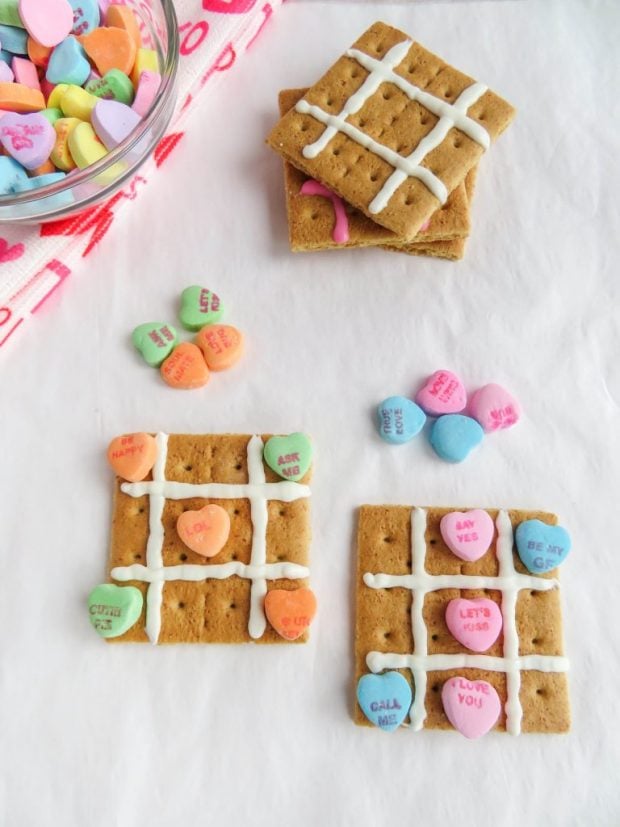 These Paleo Cranberry Bliss Bars from 40 Aprons are a reader favorite and they also make a fantastic Valentine's Day snack for the classroom. These are vegan, grain free and gluten free, and quite literally pure bliss. You and your kids will love this guilt-free treat!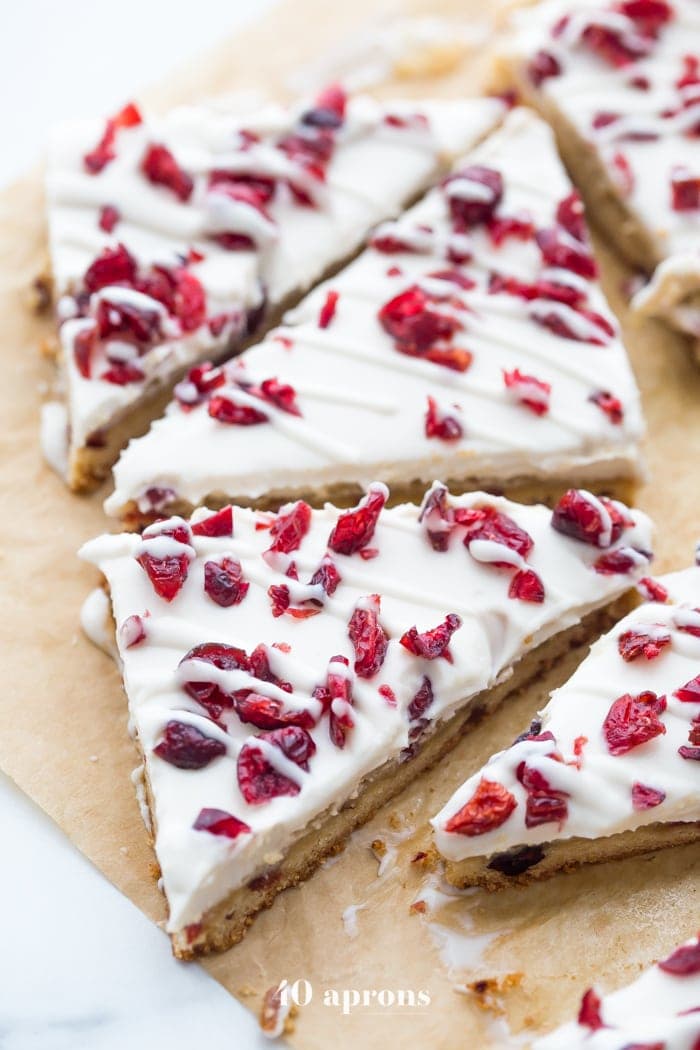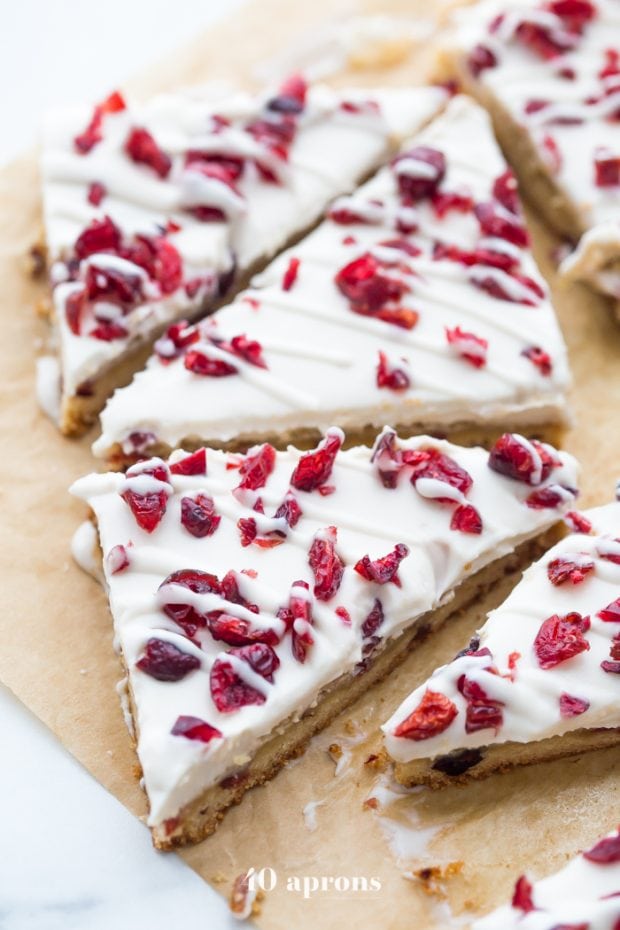 These Healthy Homemade Cheese Cracker from Bren Did are perfect if you are looking for a healthy Valentine's Day snack for the classroom that isn't necessarily sweet. These are made from scratch and make the cutest little snacks.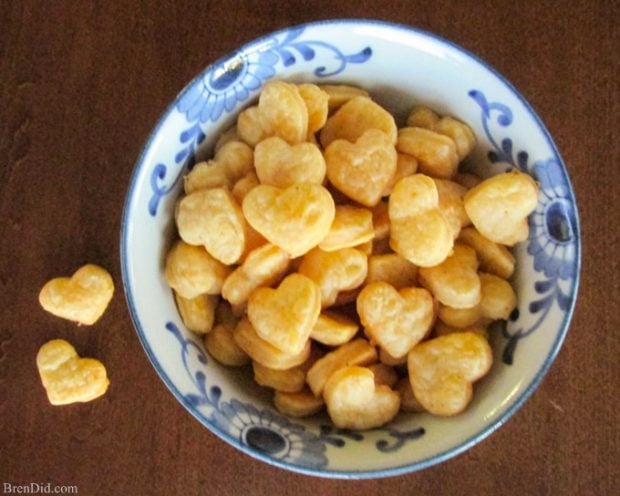 Easy, delicious, and healthy. That's what these FroYo Bites from Brooke Mclay are and they are more than perfect for the kids to snack on!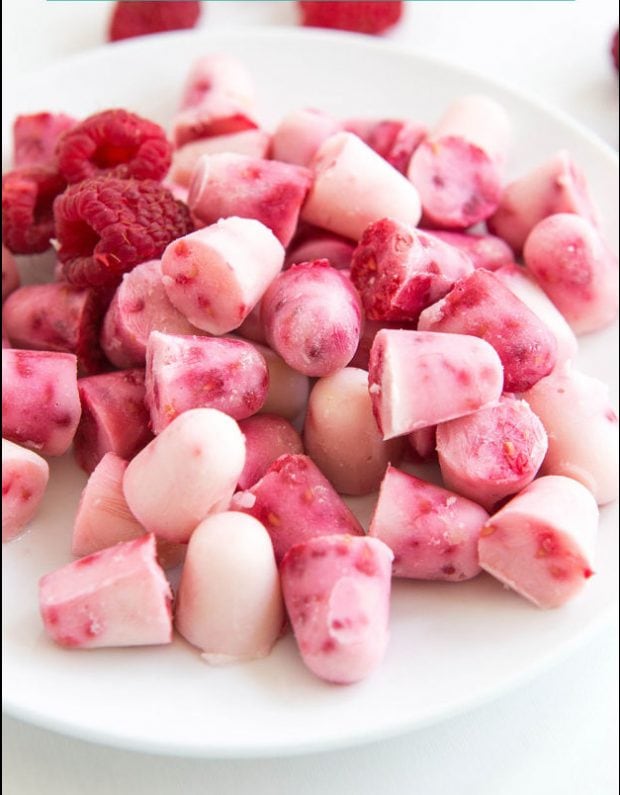 These Heart-shaped Rice Krispie Treat Pops from Pint-Sized Treasures just make me smile. They are colorful and I mean, come on, what kid doesn't love rice krispie treats?!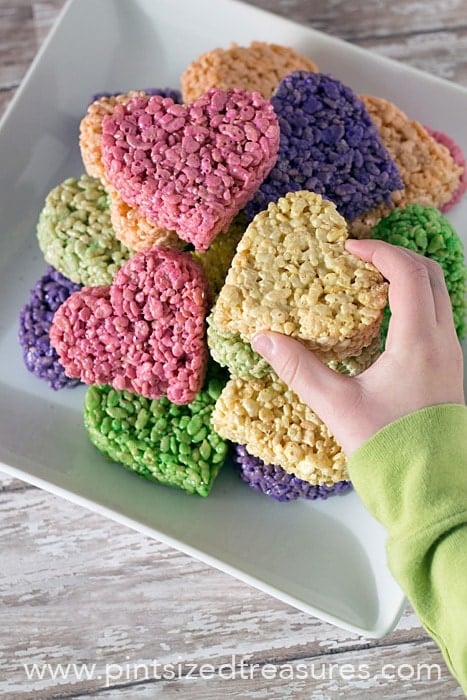 Next, we have these Peanut Butter Cheerio Balls from Gym Craft Laundry and they look like everything a kid wants in a treat. Cereal, white chocolate, marshmallows, and sprinkles? Yes, please!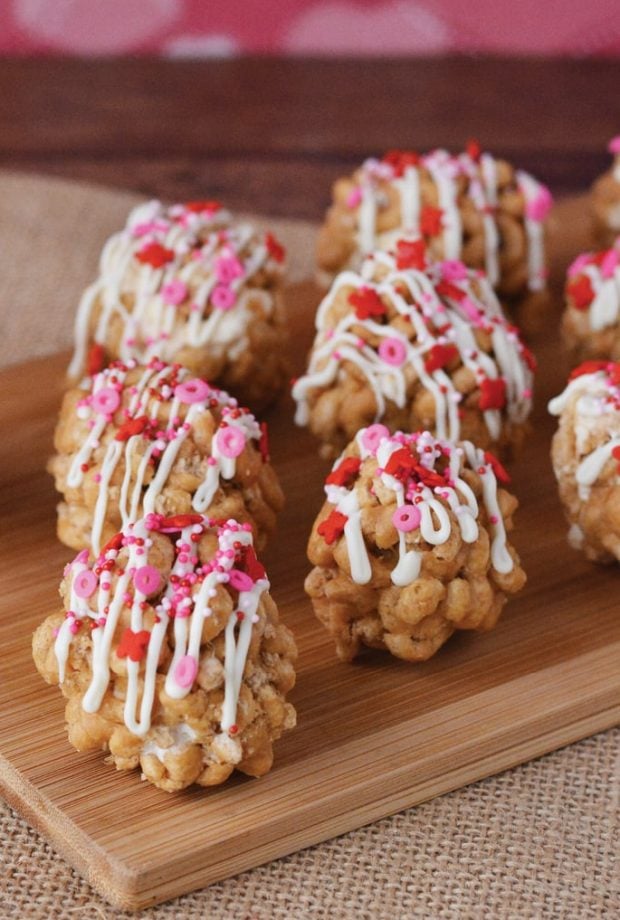 These Frozen Strawberries and Yogurt from Living Rich with Coupons were made for the busy mom or dad that wants to make something delicious that won't take all night. As a bonus, these only use two ingredients and they are healthy, too!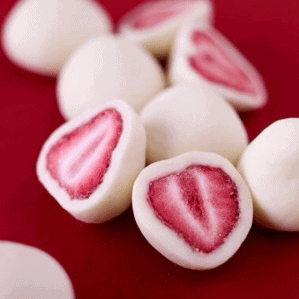 Take a look at these Sugar Cookies (Paleo, Vegan) from Jake's Gluten Free Market. These look so fluffy and delicious and remind me of those Lofthouse cookies you see in the store. I'll definitely be trying these!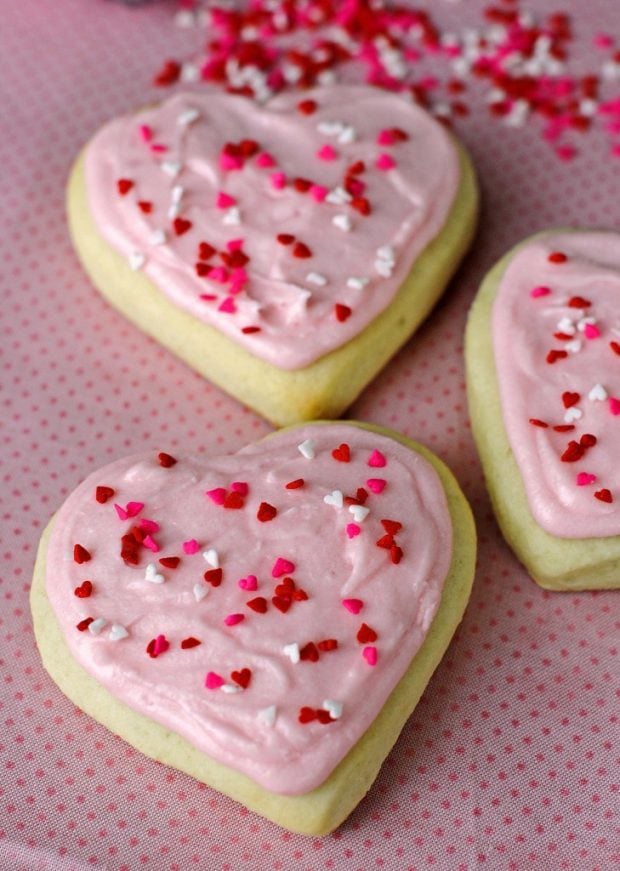 This Healthy Raspberry Dark Chocolate Bark from Amy's Healthy Baking looks so good I might not share it with the kids. Made with raspberries, almonds, and sea salt this bark is full of nothing but wholesome ingredients. This is my kind of treat, for sure!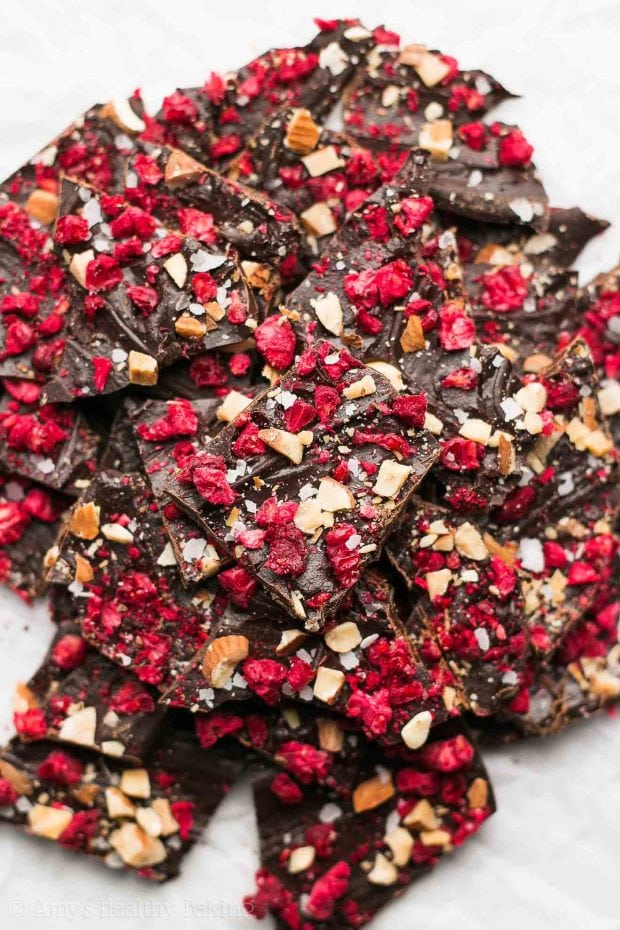 I just love these Valentines Frozen Fruity Yoghurt Bites from Crafty Morning! These are so easy to make even the kids can help and if you want to make them even healthier you can swap out the sprinkles for bits of fruit.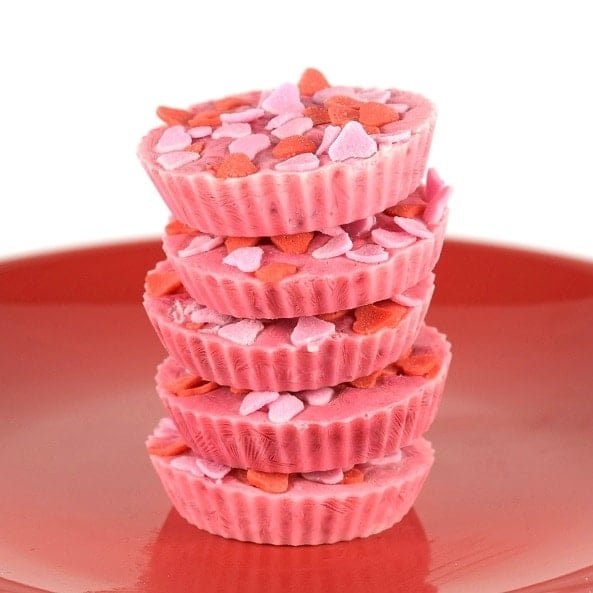 And now for these Paleo Gluten-Free Crinkle Cookies from 40 Aprons. These have hints of peppermint in them and are so good. In fact, as far as Valentine's Day snacks for the classroom go, these cookies are insanely good!