Whole30 Thanksgiving Guide (or Paleo Thanksgiving!)

Posted: 11/10/16 Updated: 02/02/23
If you're planning a Whole30 Thanksgiving or Paleo Thanksgiving, you've come to the right place! I've put together a list of my favorite Whole30 Thanksgiving and paleo Thanksgiving recipes so you can indulge in holiday traditions without giving up your culinary commitments.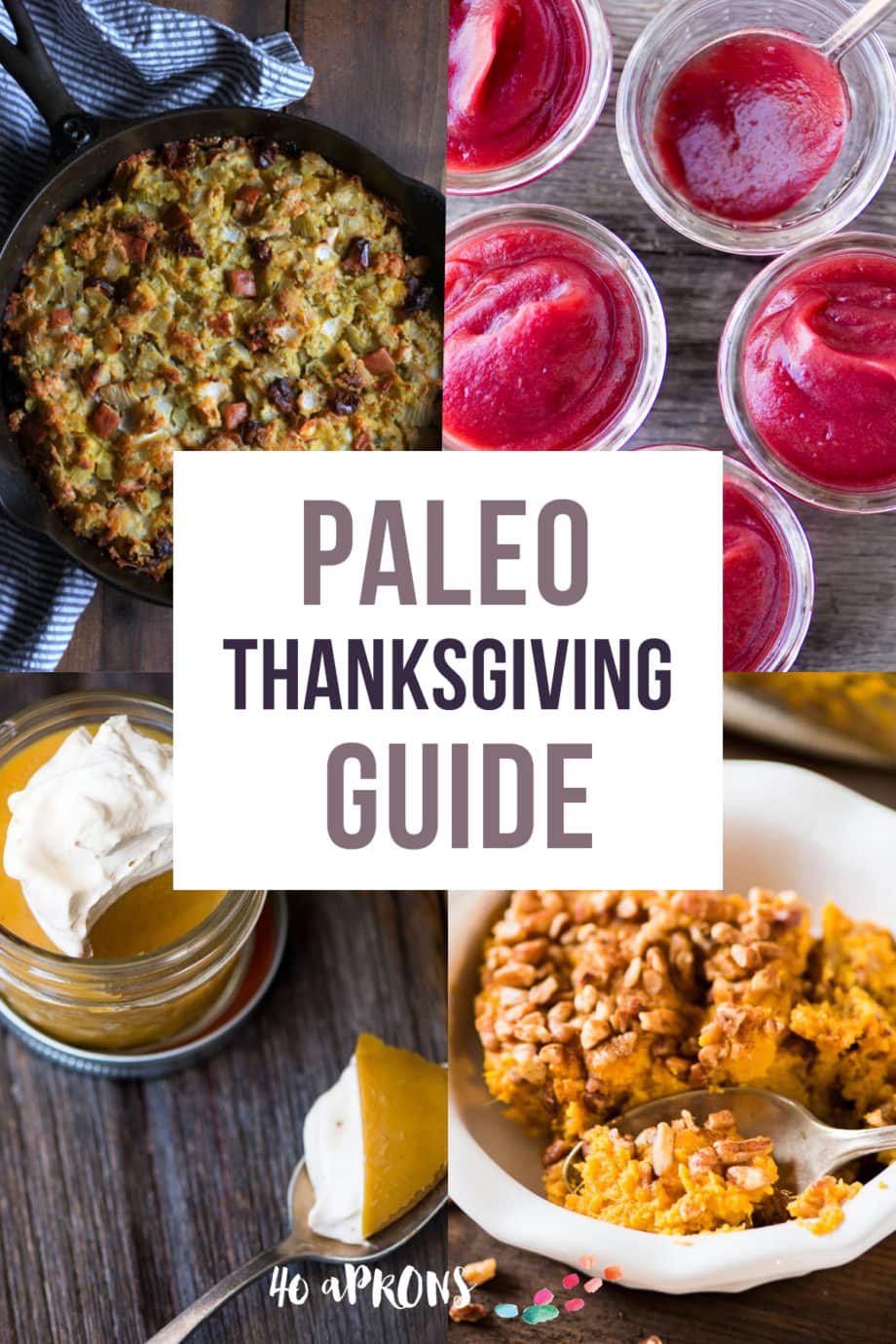 Maybe you planned a Whole30 for November 1st, gorging on your kids' Halloween candy (washing it down with a bottle of wine, anyone?) until you were both jacked on sugar and clinically [food] comatose. Or maybe you just didn't feel like waiting until January 1 to put new, healthier habits in place, waiting in an hour-long line behind the rest of the resolution-makers at Whole Foods with carts that look like veritable urban gardens. Or perhaps you're just committed to your paleo diet and don't feel like giving in to the sugar-laden cranberry jelly or yeast rolls of your past.
While most people equate Thanksgiving with food traditions, I like to see it a little differently. Let's be thankful for how these approaches to food make us feel, the headaches that have disappeared, that mama tummy that slowly melted away, the steady energy you enjoy all day. And there's another thing to be thankful for: the amazing ingenuity we get to enjoy when it comes to food these days! You can search for almost anything on Pinterest, and there's usually a paleo or Whole30 version of it. You simply don't have to go "without" your favorite foods or the foods of your past. Thanksgiving is no exception! I've put together an ultra-traditional list of Whole30 Thanksgiving and paleo Thanksgiving recipes that anyone would love–no Whole30 required! Oh, and you'll definitely be first in line at those Black Friday sales… no food coma for you this year. Someone snag me a fancy fridge, eh? #buildallthehouses #byebyeallthemoney
Whole30 Thanksgiving Recipes (or Paleo, duh!)
Everyone will feel SO SAD for you when all you can eat is the bacon-wrapped turkey. This, my friends, is epic. Is there any better day than Thanksgiving to literally wrap a bird with bacon and feast? No… no, there's not. Recipe at paleoporn.net.
I have to admit it: I'm a stuffing girl. Aside from the turkey (which… just don't touch that), stuffing is my absolute must-have at Thanksgiving. I would rage, revolt!, if mom didn't make our amazing grandmother's grandmother's grandmother's stuffing recipe. Bread cubes don't quite work with for a Whole30 Thanksgiving, though. This grain-free homestyle stuffing, however, is amazing. I make it all the time and can't get over how much it tastes like traditional stuffing! You could even throw some ground sausage in there to go all out. Don't doubt just how good this recipe is from the ingredients: the onions, celery, apple, dates, and spices come together so beautifully for a worthy cause. Recipe at mommypotamus.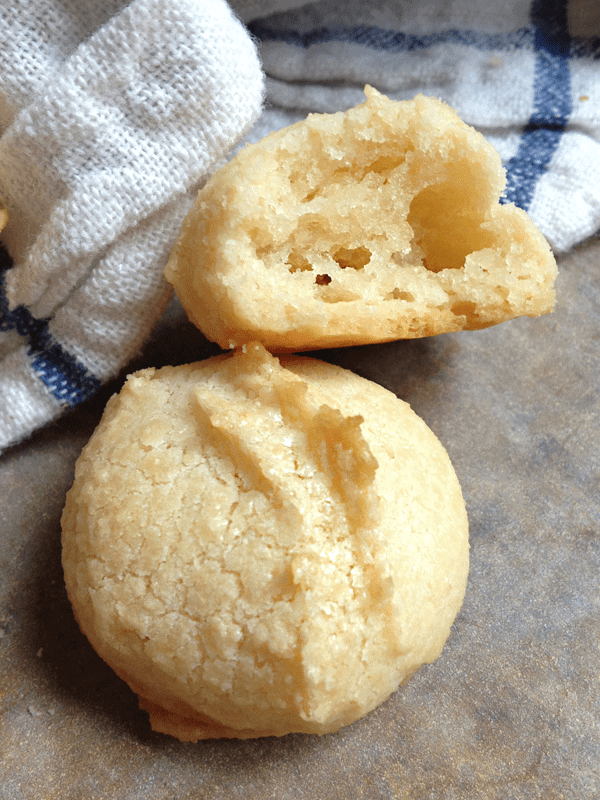 I know that paleo breads, cookies, cakes, whatever aren't Whole30-compliant, but shhhhhh. It's Thanksgiving, and if you're not breaking your Whole30 with any sugar, dairy, grains, legumes, or booze, then I think you deserve a paleo dinner roll. Omit this recipe for your Whole30 Thanksgiving if you wish, but I say: life is short! Eat the rolls. There's only 6 ingredients, and they look amazing.
Pretty sure Campbell's cream of mushroom soup is not on the list of approved Whole30 ingredients, but you owe it to yourself to have this classic side dish on your Whole30 Thanksgiving table. Upgrade your comfort food with this paleo grain-free green bean casserole – coconut milk, bone broth, and real mushrooms? Yes ma'am.
OK, so technically white potatoes are Whole30-approved, but many of us still opt for cauliflower instead. Aside from it being super easy, mashed cauliflower can taste just as rich and flavorful as your typical mashed white potatoes! Try this luxurious roasted garlic and chive cauliflower mash for Turkey Day this year, and be really bad: use ghee instead of olive oil.
Y'all, I might actually be addicted. Addicted to finding delish paleo recipes that include no sugar or sweetened whatsoever! Take this paleo sweet potato casserole recipe, for example. Most recipes for this classic side dish are laden with butter, sugar, marshmallows… but this version is totally Whole30-approved. An absolute must for any Whole30 Thanksgiving table!
I'm a firm believer that life without gravy simply isn't worth living. Since going "mostly paleo", the paleo gravy has become an obsession, searching for the perfect, rich gravy that's still smooth and pretty simple. Omitting the white flour is a definite challenge! But this easy paleo gravy recipe is simple and full of flavor, relying on cauliflower for the thickening, and making gravy an actual health food (finally!).
Another must-have on the Whole30 Thanksgiving table, cranberries can be a challenge because they're so tart. Most cranberry recipes are offset with heaps of sugar, which–in any form–is a big no-no on the Whole30. But for you–and only you–I've searched and searched for a no-sugar-added (and no sweetener, either!) cranberry recipe so you can fully indulge in the classic Thanksgiving flavors. This cranberry apple butter uses sweet apples to balance their tartness and can be sweetened with honey, if you're just paleo. Even better, it's made in the Crockpot! So easy. How good does this look?!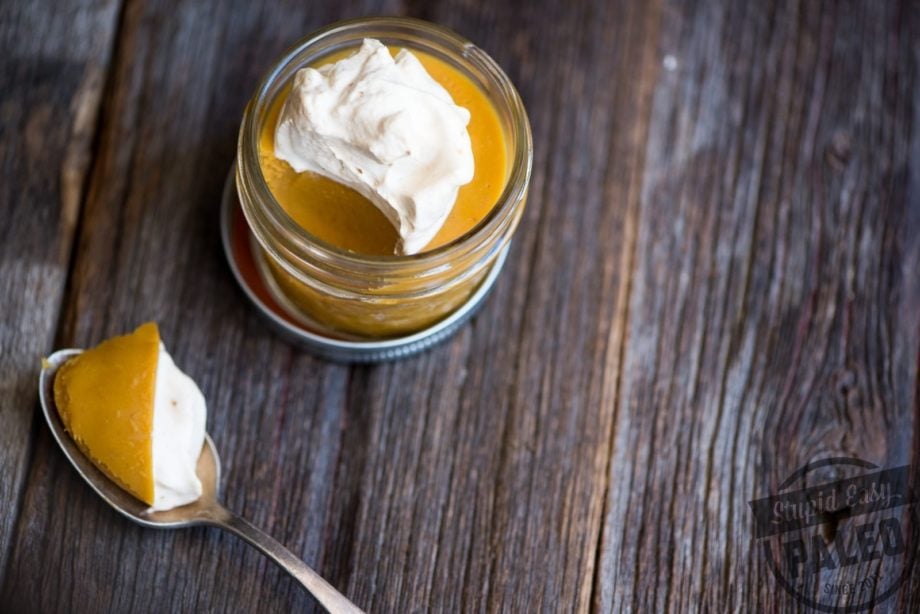 OK, I know… you're not allowed to have any faux-desserts on the Whole30, even if they don't include sugar! But again, it's Thanksgiving, and you'll be OK. You can absolute skip this dish if you want to, but I promise you… you don't want to. Honey is only *optional* in this recipe for paleo pumpkin sweet potato custard, so it's good to go for that Whole30 (Don't tell Dallas or Melissa!), and if you're just paleo, I'd go with the honey.
What's your must-have dish on the Whole30 Thanksgiving or paleo Thanksgiving table?