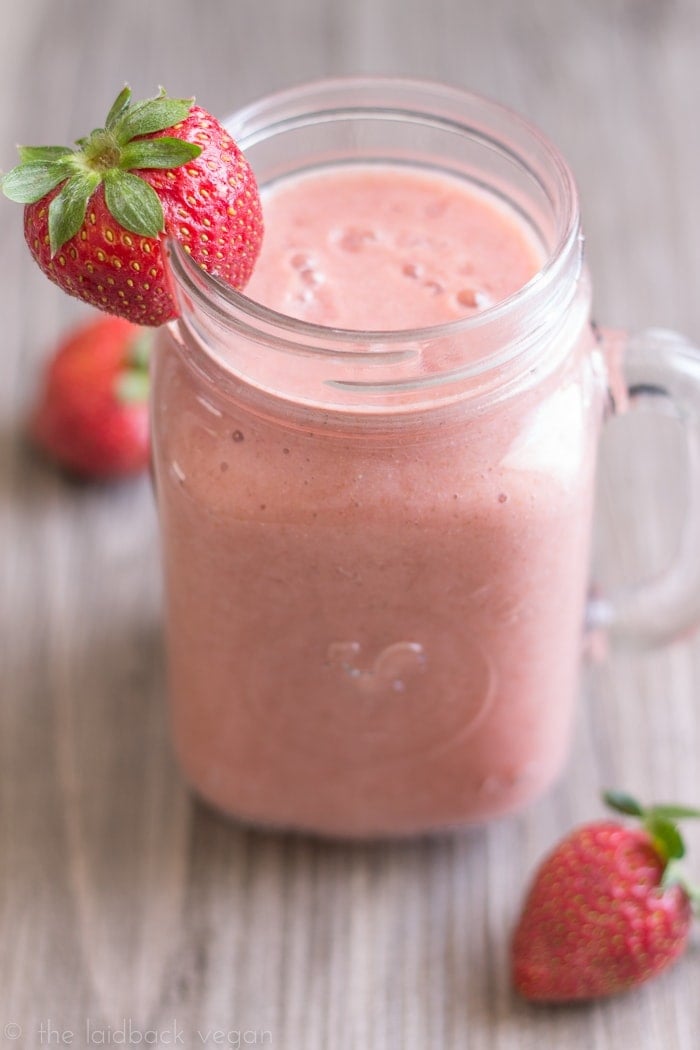 So, a couple weekends ago on a particularly warm day spent strenuously watching my hubs and father work outside on the house, planning our new deck (it was hard work sitting out there in the sun, people), I ambitiously suited up with my dusty bikini and headed out to the pool. The first really hot day of the year, I figured that the water wouldn't quite be bathwater just yet, but a killer way to cool off. Seriously, guys, I was like.. sweating watching them. I can't explain it.
Anyway, I dipped one toe in that water and promptly scurried under their deck with a copy of the China Study (irrelevant) and at least looked at that ice water. A couple warm weeks later, and it's finally bikini season in these parts! What does that mean? You can no longer hide our best friend bloat with a forgiving empire waist or chunky cardigan. So let's get rid of it altogether, shall we?
Kombucha is known for its ability to aid digestion with all that good bacteria, which often cuts down on gas that bloats an otherwise pool-ready belly. Combine kombucha, Miracle Elixir, with fiber-full strawberries and chia seeds, potassium-rich bananas, and you've got yourself a flat tummy smoothie! Potassium helps negate the bloating effects caused by a diet too high in sodium, so no matter the culprit of your non-flat tummy, we've got an angle.
It couldn't be simpler, either, especially with strawberries regularly on sale right now. Even if you naturally look like Miranda Kerr, no matter how much junk you eat, you'll love this smoothie because of its classic strawberry-banana flavor pairing, livened up with just a bit of brightness and tang from the kombucha, not to mention a nice dose of Wunderseeds, chia seeds, full of fiber, omega-3s, and an insulin-stabilizing effect (great for cutting down on belly fat!) and the detoxification, immune-boosting, and joint-health properties of the fermented tea and . Want to make your own? I've written primers on both growing your own SCOBY, and brewing your own kombucha at home!
Not only is this smoothie totally delicious and filling, but it'll help you de-bloat and get just that much closer to being ready to bare it all at the beach.
….yay……… hoo-….ray……..
Make this!
Flat Tummy Strawberry Banana Kombucha Chia Smoothie
A delicious and filling smoothie, packed full of tummy-flattening ingredients to help de-bloat and look fabulous.
GO PREMIUM - AD FREE + MEAL PLANS
Ingredients
1

cup

strawberries

hulled

1

banana

1

tablespoon

chia seeds

1

cup

kombucha
Instructions
Blend all ingredients together until very smooth. You may add ice, if desired. Serve immediately.
Notes
You may add ice, if desired. Serve immediately.
Nutrition
Serving:
1
g
Calories:
209
kcal
Carbohydrates:
43
g
Protein:
4
g
Fat:
5
g
Saturated Fat:
1
g
Sodium:
5
mg
Potassium:
692
mg
Fiber:
10
g
Sugar:
21
g
Vitamin A:
76
IU
Vitamin C:
95
mg
Calcium:
99
mg
Iron:
2
mg
Net Carbs:
33
g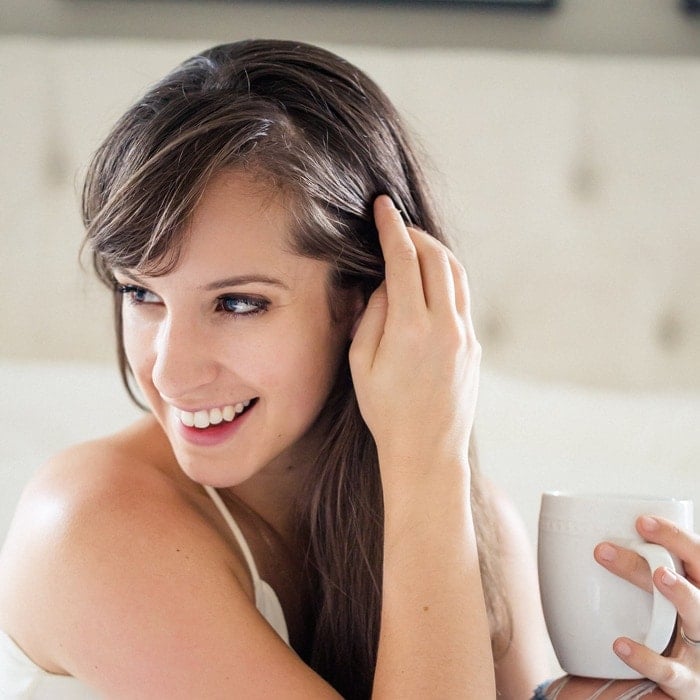 Cheryl Malik is the recipe developer, writer, and photographer behind the healthy, flavorful, family friendly recipes at 40 Aprons. She's been a blogger for 10+ years and is known for her delicious recipes and detailed recipe instructions. Cheryl is a mom of three who lives in Memphis, TN.