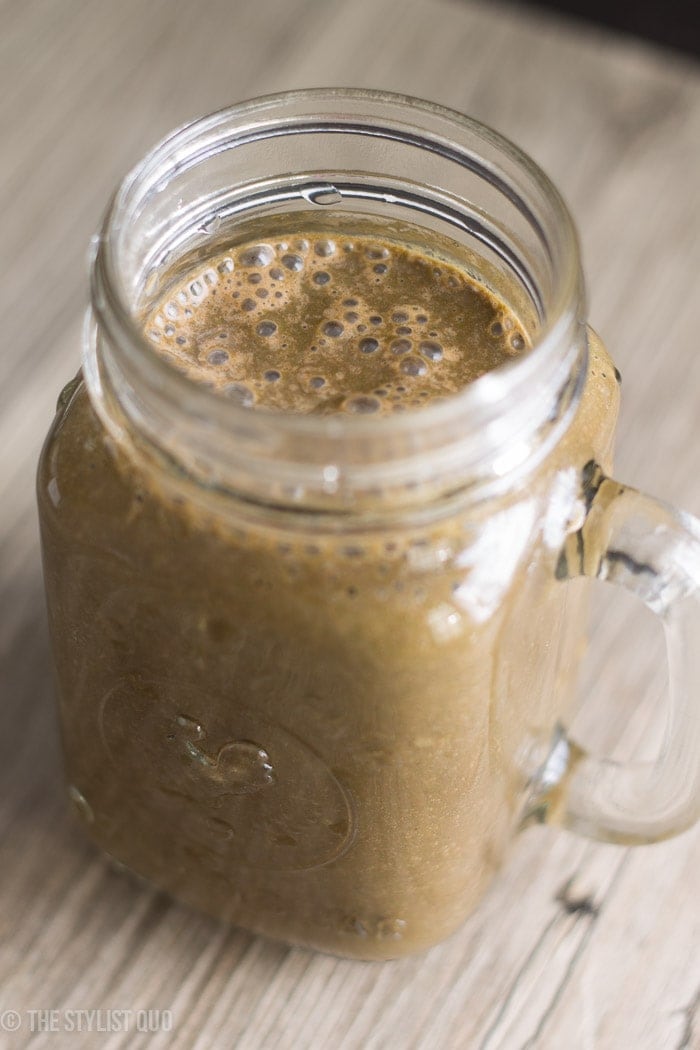 Lately I've been neglecting my natural-light blogger duties–you know, whipping up dinner in the middle of the day and carefully staging a dinner scene against some gorgeous naturally light, placing tiny leaves of tarragon in threes with a pair of tweezers, angling handheld reflectors like I'm fanning myself on a sticky Southern summer day. I've been neglecting them because, uh, I'm about to get married?
OH MY GOD. I'm about to get married.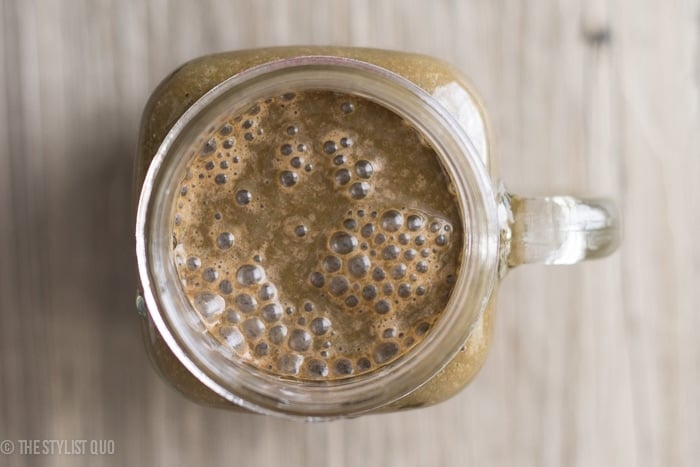 That might not be a super huge deal to everyone, but we're taking a long, luxurious, two-week honeymoon after the big day.. and you know what? My silly, silly clients still expect me to, you know, work for what they'll pay me in April. To finish those projects that need to launch by that day in mid-April we were planning on eating dinner at a 3-Michelin-star restaurant in a cliffside castle. So I'm working doubletime to get it all done–and done well, of course–before I officially duck out for the biggest day of our lives. So what I'm saying is.. when I'm working like a madwoman through the night and during the weekends, I'm secretly thrilled, though sometimes that secret seems buried deep and to myself.. but I try to keep it in mind. I feel like I should use a #firstworldproblems hashtag here..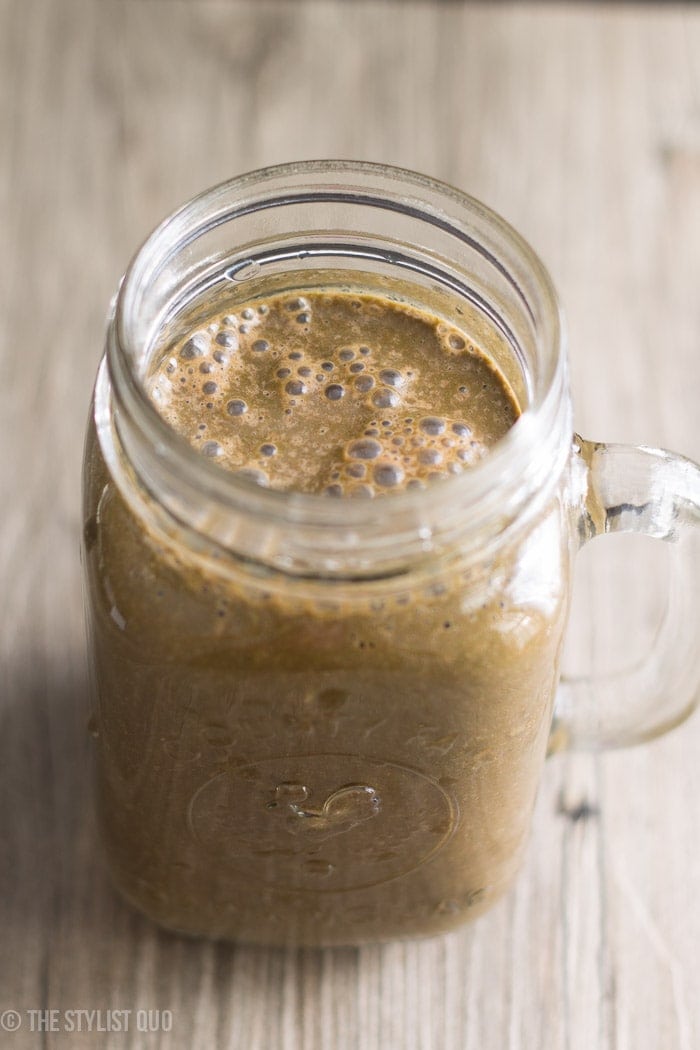 What I used 220 words to say is I've been making a lot of smoothies lately. And photographing them! Why? A) I GOT A FREAKING VITAMIX, you guys, and I've been known to wake up with it in bed, snuggling with the polycarbonate baby, unsure of how it got there, but not regretting a moment of it, B) Smoothies take like.. no time? Therefore I've been drinking my lunches for about two weeks now, and C) They're damn good for you, if you don't load them up with a bunch of crap, as smoothie joints are wont to do, so I feel not-as-bad about my greater than normal wine and junk-food consumption. Oh, and D) They take like.. seven minutes to photograph, and I revel in how calm my pictures look, when I'm sort of tapping my foot at myself and inching slowly away from camera with my finger still on the shutter button.
Green smoothies are, actually, always delicious, but green smoothies that taste like brownie batter are, um, way more delicious. The cocoa powder is a killer source of magnesium and copper, as well as our beloved antioxidants, and paired with naturally sweet bananas, you get the taste of a chocolate shake without all of the less-than-healthy extras in bar chocolate or chocolate ice cream or, uh, chocolate shakes. The vanilla extract really gives it the brownie batter taste, which I adore, and brings out the chocolatiness truly. There's potassium in the banana, of course, and iron in the spinach, and.. are you convinced yet? Because I really need to get back to laying out the graphics for the rehearsal dinner……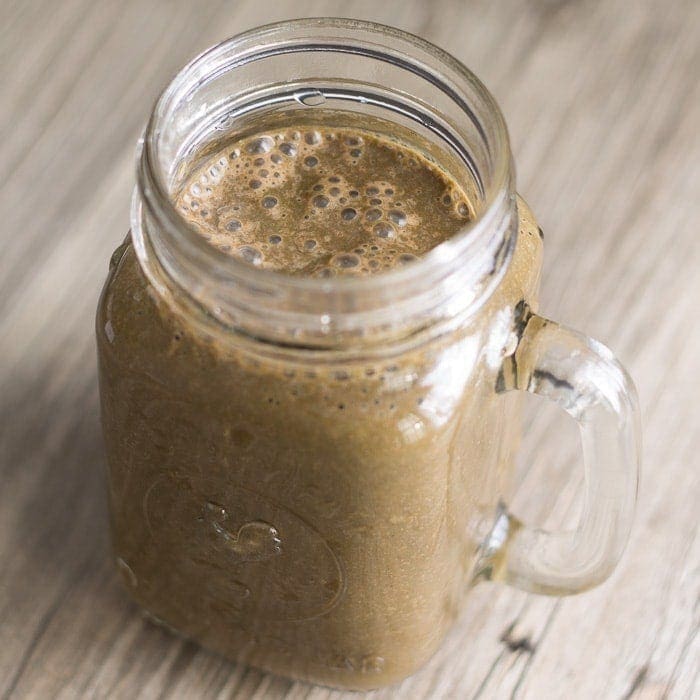 Brownie Batter Green Smoothie
A healthy green smoothie that tastes like a chocolate shake! Secret spinach.. I'll never tell if you don't.
GO PREMIUM - AD FREE + MEAL PLANS
Ingredients
1

piec

banana

2

tablespoons

cocoa

(a little extra if you like)

1

tablespoon

almond butter

1/2

cup

frozen spinach

, or a few handfuls fresh spinach

3/4

cup

water or non-dairy milk

3

cubes

ice

1

teaspoon

vanilla extract
Instructions
Blend all ingredients until totally smooth! Taste and add more cocoa or vanilla if you like.
Notes
Add more cocoa or vanilla if you like.
Nutrition
Serving:
1
g
Calories:
340
kcal
Carbohydrates:
46
g
Protein:
15
g
Fat:
15
g
Saturated Fat:
2
g
Sodium:
151
mg
Potassium:
1214
mg
Fiber:
11
g
Sugar:
21
g
Vitamin A:
9917
IU
Vitamin C:
27
mg
Calcium:
417
mg
Iron:
5
mg
Net Carbs:
35
g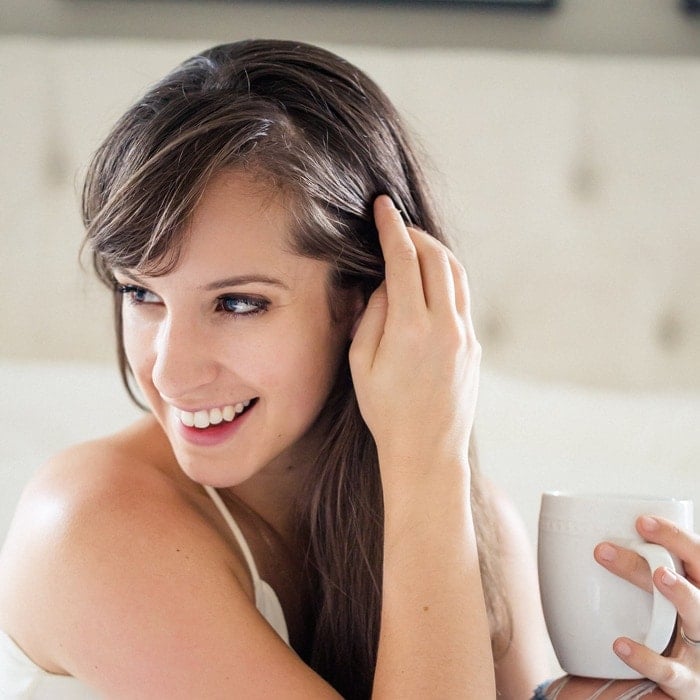 Cheryl Malik is the recipe developer, writer, and photographer behind the healthy, flavorful, family friendly recipes at 40 Aprons. She's been a blogger for 10+ years and is known for her delicious recipes and detailed recipe instructions. Cheryl is a mom of three who lives in Memphis, TN.