Whole30 Shopping List

Posted: 12/26/19 Updated: 03/16/20
Shopping for Whole30 doesn't have to be a challenge! This easy Whole30 shopping list will allow the experience of going to the grocery store a no-brainer, and it will be quite fun, too!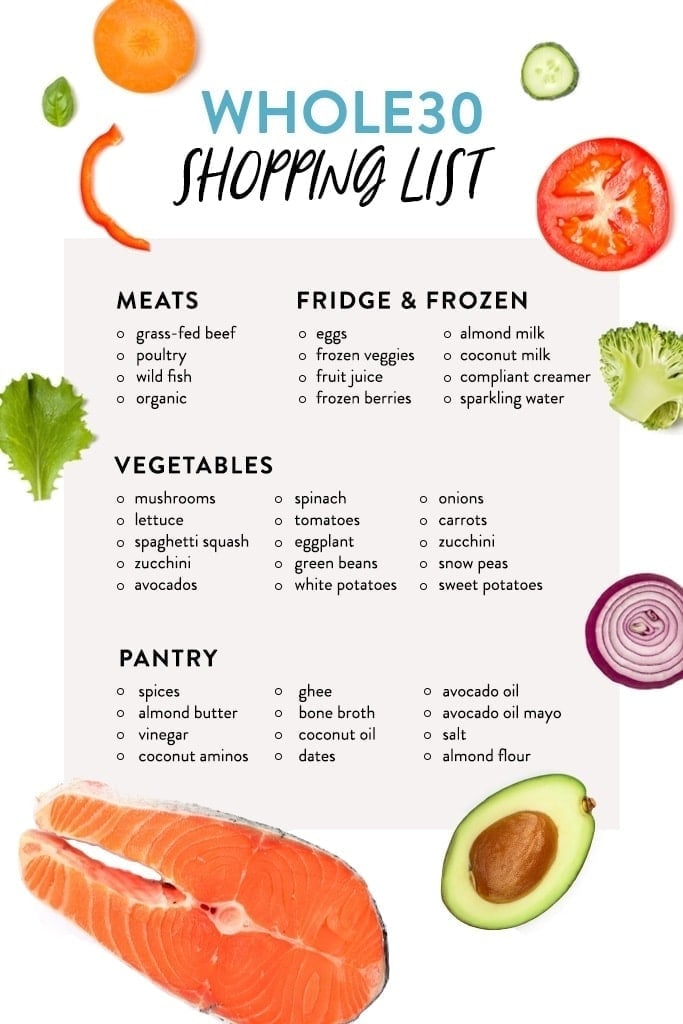 We get it. Shopping for a Whole30 diet can be overwhelming when you're just starting out, like really. There are so many questions, like, is this compliant? Can I cook this? What the heck is ghee? I've compiled a list of some great options, no-goes, and some compliant foods that may surprise you!
Where To Shop For Your Whole30 Shopping List
Be sure to check out our Whole30 Starter Kit at Thrive Market to stay ahead of the game for this new life of yours. Here is a list of grocery stores we really like:
Costco
Sprouts
Trader Joe's
Aldi
Proteins
Because the Whole30 diet is so strict, eating plenty of protein is a huge part of Whole30, but it doesn't mean you can eat just anything, though, right? Grass-fed beef, wild fish, and organic chicken or pork are all great options for good meat. We love Aidell's Chicken Sausage (you'll thank us later)!
However, most processed meats, like bacon, deli meats, and sausage are all off-limits, but there are definitely some compliant brands out there. You can also eat eggs, which are great by themselves but can also be delicious with meat or in salads.
Here are *some* brands we like:
Applegate Naturals Oven Roasted Turkey Breast
Applegate Naturals No Sugar Bacon
Trader Joe's Prosciutto (look for just salt and pork.)
Vegetables
You're definitely going to want to stock up on a TON of veggies. Full of nutrients, fiber, and minerals, they are the perfect add-on to every meal and snack. Corn and legumes are not compliant on Whole30, and you might feel defeated.
BUT! Don't worry, because green beans, sugar snap peas, and snow peas are compliant! Know what else is compliant? White and sweet potatoes! In addition to these aforementioned options, some other great compliant vegetables consist of mushrooms, onions, lettuce, spaghetti squash, spinach, carrots, tomatoes, eggplant, and zucchini. Excited yet?
Fruit
The fruit is great for keeping the "Sugar Dragon" at bay, but be sure to keep your fruit intake to a minimum due to their high sugar content. Also, you can also use fruit juice as a sweetener but, again, don't overdo it! If you find yourself at Costco, they have GREAT selections of frozen fruit for smoothies and sauces.
Natural Fats
Healthy fats can help you from feeling hungry and are definitely something you want to stock up on when doing Whole30 shopping! Avocados, coconut oil, avocado oil, olive oil, tallow, bone broth, lard, almond butter, and chicken fat are all must-haves. Also, ghee is another healthy fat and the one exception to the no-dairy rule!
Coffee Creamer for my Whole30 Shopping List?
Coffee is fine in moderation; however, sugary coffees are off the list. Fortunately, there are equally delicious Whole30 compliant creamers. Nut Pods are one of my favorite brands. It's so good, I almost always have some in my fridge, even during months I'm not doing Whole30!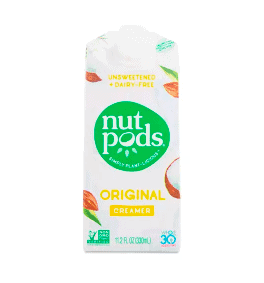 Whole30 Meat, Eggs, and Dairy
For your Whole30 Shopping List, you will want to add Kerrygold Butter to the list. Why? Because Kerrygold is GREAT for making your own ghee, and yeah, you will need to keep it on hand at ALL times since regular butter is off-limits!
In addition to the ghee, you will want to find a dairy-free option for milk, like almond or coconut milk.
Eggs? Oh, yeah, make sure you have PLENTY of eggs! Because they will become your #1 best friend during this Whole30 journey, then you'll want to stock up at Costco. Costco is GREAT for buying eggs in bulk!
What Spices, Seasonings, and Vinegar Can I Add to my Whole30 Shopping List?
Spices and seasonings are awesome for punching up your meals while on Whole30, as long as they do not contain sugar or non-compliant preservatives. So, all vinegar is compliant unless they contain sugar, even if they have non-compliant ingredients in the name, like white wine vinegar or rice wine vinegar.
There are also so many Whole30 salad dressings that are easy to make or, even easier, buy pre-made. This Whole30 kit is perfect for stocking up your pantry with must-have Whole30 staples.
These are some of our favorite seasonings: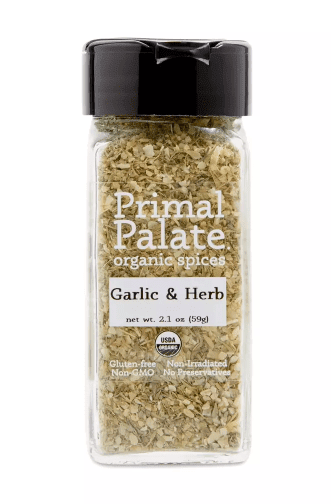 These Sugars Are Not Whole30-Compliant:
None of these ingredients are Whole30-compliant! If one of these ingredients appears on the ingredients list, then pause everything! Because it is NOT allowed:
acesulfame-K
agave nectar
arabitol
aspartame
beet sugar
brown sugar
(evaporated) cane juice
cane sugar
coconut nectar
coconut sugar
confection's sugar
date sugar
date syrup
dextrose
disaccharide
dulcitol
Equal
erythritol
fructose
galactose
glucose
glycerin (glycerol)
glycol
high fructose corn syrup
honey
HSH
iditol
isomalt
lactitol
lactose
malt syrup
maltitol
maltose
mannitol
maple syrup
molasses
monk fruit extract
monosaccharide
Nutra-Sweet
polyglycitol
polysaccharide
raw sugar
refiner's syrup
ribitol
ribose
rice malt (extract)
rice syrup
saccharin
saccharose
sorbitol
Splenda
stevia
sucralose
sucrose
sugar
Sweetleaf
Sweet-n-Low
(sweet) sorghum
threitol
treacle
Truvia
xylitol
Whole30-Compliant Additives
Some additives are Whole30-compliant, like the additives in this list. They're alright, so add 'em to your shopping lists!
acacia
acetic acid
agave inulin alpha-tocopherol
ascorbic acid
beta-carotene
calcium carbonate
calcium chloride
citric acid
ferrous gluconate
acacia gum
gellan gum
guar gum
locust bean gum
xanthan gum
inulin
lactic acid
natural flavors
niacin
pectin
potassium chloride
potato starch
riboflavin
salt
sodium citrate
sodium nitrite
sodium nitrate
sodium pectinate
sunflower lecithin
zinc gluconate
Whole30 Non-Compliant Additives
Some additives are NOT Whole30-compliant. Here's the no-no Whole30 food list. If the item in question has one of these? We do not recommend getting it!
carrageenan
corn starch
gluten (sorry)
monosodium glutamate (MSG)
potassium metabisulfite
sodium bisulfite
soy lecithin
sulfites
sulfur dioxide
Freezer Foods For The Whole30 Shopping List:
We love Costco for Whole30-compliant foods. These are some of the freezer foods we stock up on at Costco:
Stock up on frozen organic berries and fruits for sauces and breakfast bakes. We pretty much keep that bag of frozen wild organic blueberries in our freezer at all times. Remember no smoothies and no dootied up yogurt bowls or chia puddings. Follow the meal template at every meal and never forget about SWYPO!
And you're definitely going to need a huge bag of organic, mixed veggies in the freezer for quick side dishes!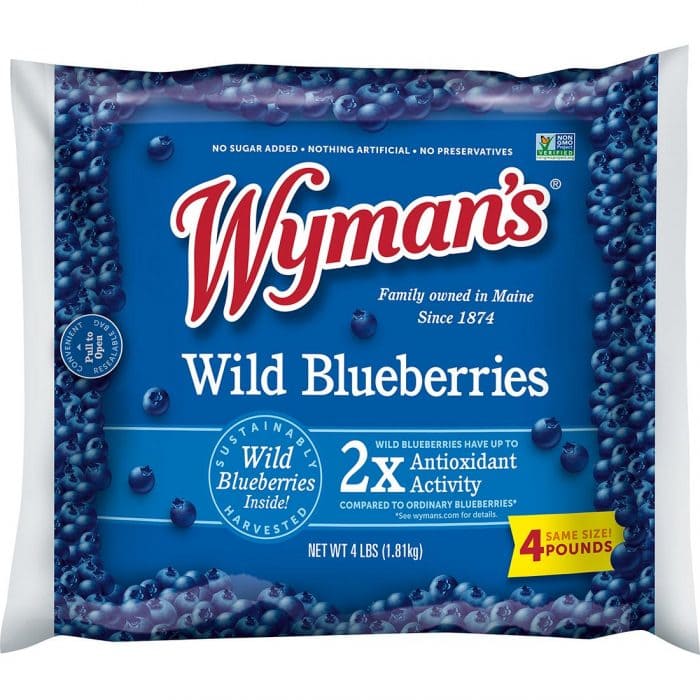 Soda for the Whole30 Shopping Lists:
Sugared soda? Hmm, sorry, but it's a big NO while on the Whole30 diet. Thank goodness Target, Costco, and other stores have La Croix sparkling water! We find ourselves chugging this stuff.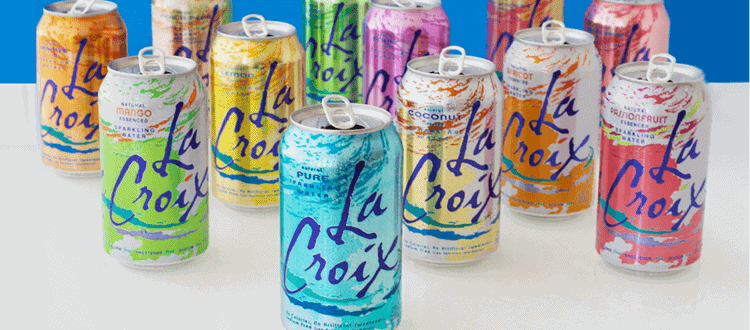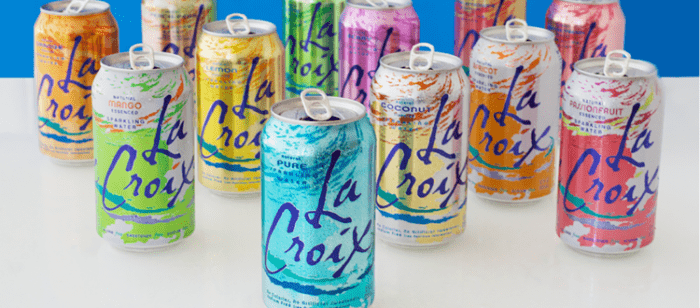 What Can I Get at the Grocery Store for my Whole30 Shopping List?
If you happen to see something that catches the eye while strolling the aisles out and about, then make sure it is something worth it on the Whole30 journey.
Bulk nuts (almonds, cashews, walnuts, etc.) Make sure they are not coated in sugar!
Himalayan Pink Salt
Almond Flour
Mateo's Gourmet Salsa
Pitted Dates
Raisins
Albacore Tuna
That's your Whole30 food list in a nutshell! So, make sure you do a few things if you're planning a Whole30, like download our 30-Day Whole30 Meal Plan with Free Printable Menu and Shopping Lists, of course.
Make sure you join my Whole30 Support Group on Facebook!
Be Sure To Check Out These Whole30 Recipes:
Hey – you've made it this far, and now we're best friends! If you make any of these recipes or try this meal plan, I'd love for you to give it a star rating ★ below. Make sure you follow me on Instagram, Pinterest, and Facebook, too!