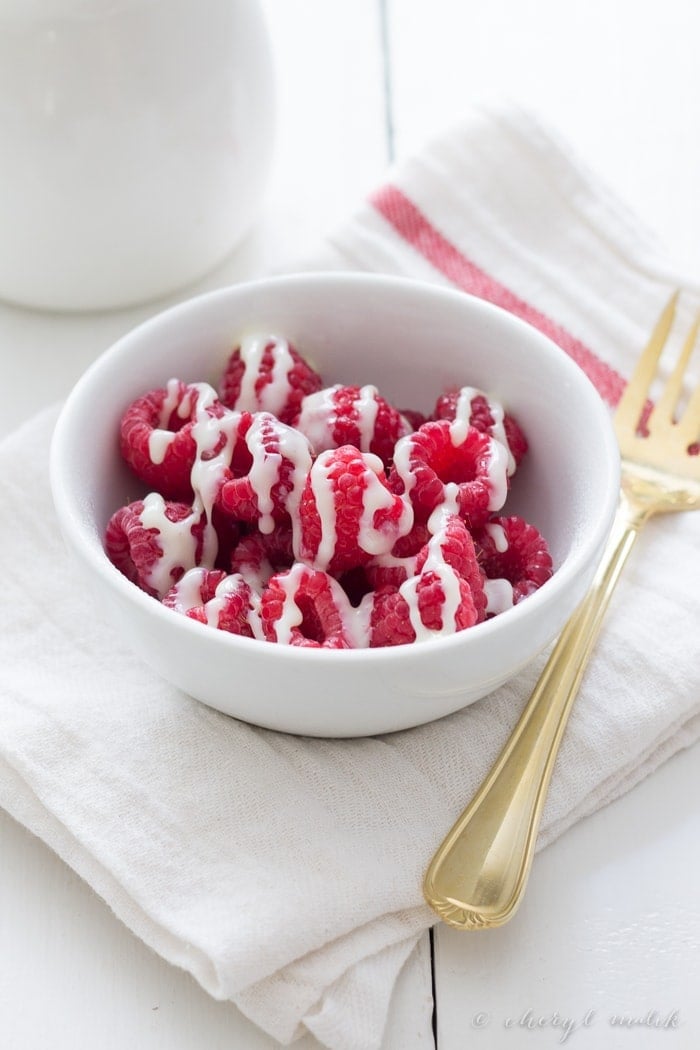 Some recipes are so simple, they're almost embarrassing to post (memories of the recipe-in-a-description yet oh so delicious peanut butter banana toast with agave and sea salt) yet too delicious not to. What if there's a French major in Montana who's never tried it? A stay-at-home mom in Colorado who'd never thought to pair the simple ingredients? WHAT IF!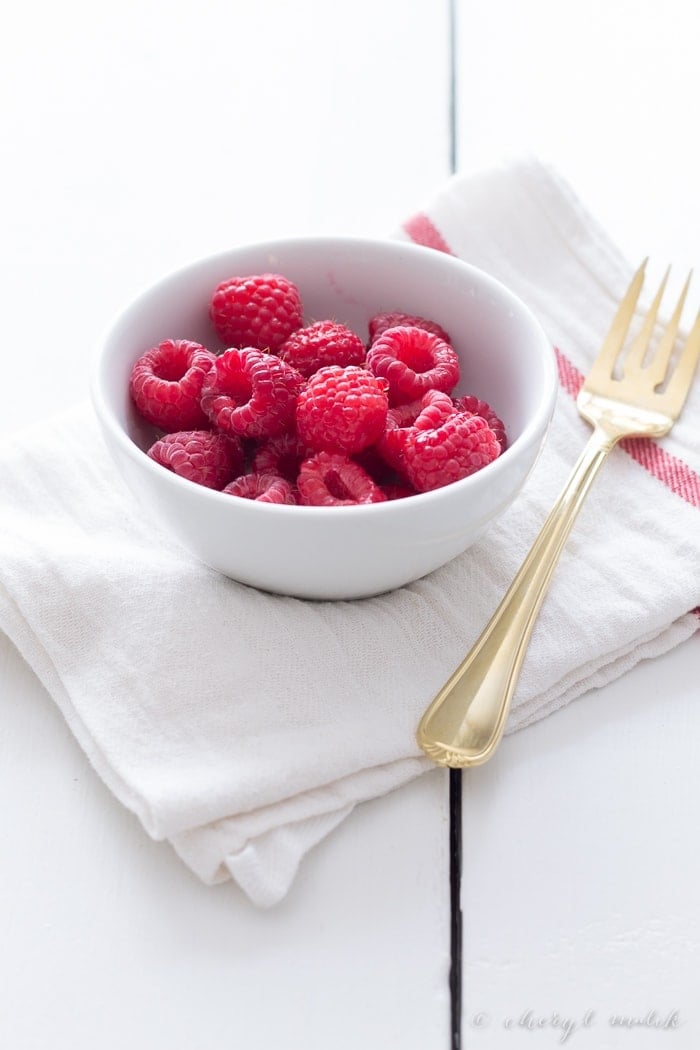 Enter: raspberries and cream. The concept had always sounded like one of the most delightful out there, but I'd never thought to pair two incredibly simple ingredients to bring it together. I always figured I'd belabor myself with a thin pastry cream, tempering egg yolks and muttering curse words under my breath.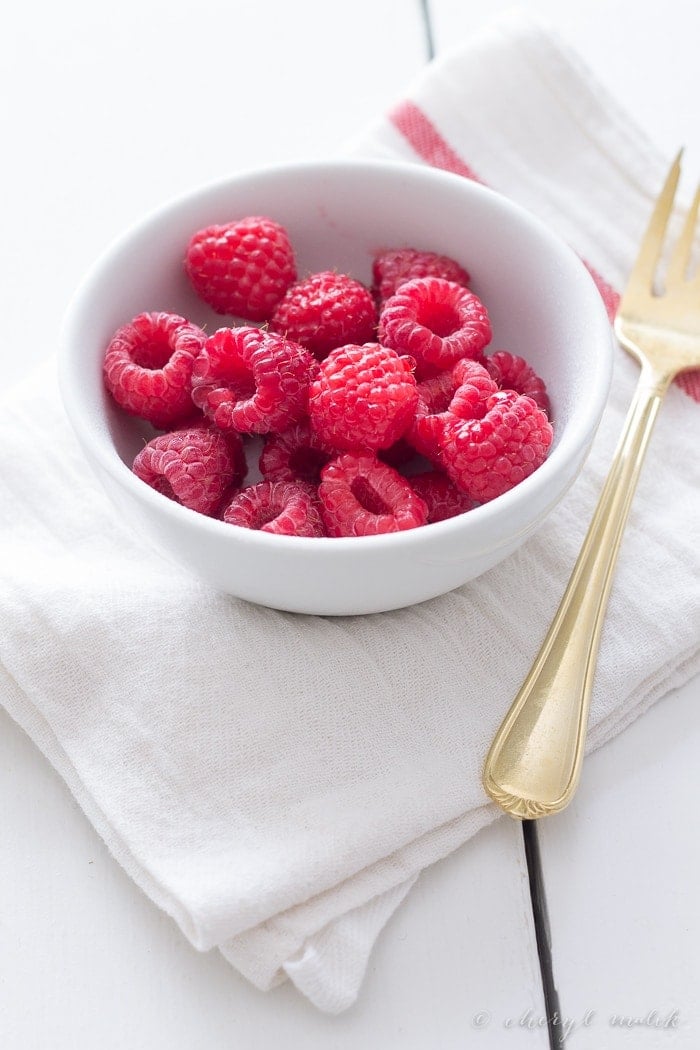 Or loudly. Quite loudly, at no one in particular.
But as I venture further and further into typical Mexican cuisine (and, consequently, a pretty strong affiliation to all things lechera–sweetened condensed milk, that is), it came to me. A simple drizzle of sweetened condensed milk over raspberries and what do you have? Raspberries and cream, people. Raspberries and cream.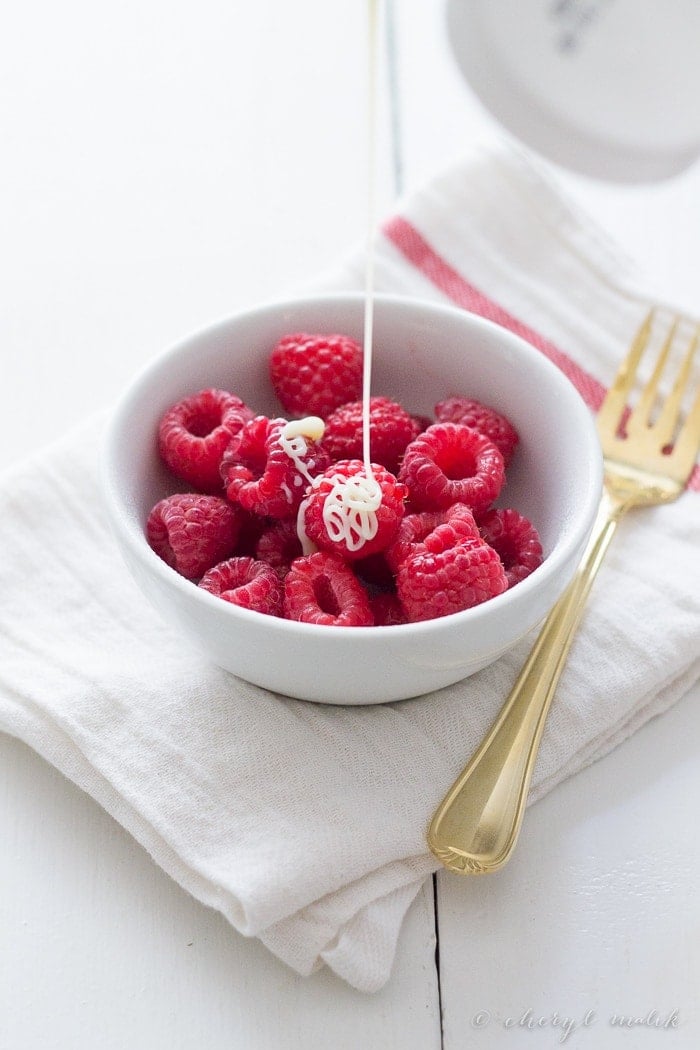 This recipe is perfect for a weeknight dessert, especially in the summer when raspberries are still sweet and in season. A simple drizzle, and you're off, feeling not-too-guilty but totally indulged. The creamy sweetness of the sweetened condensed milk is one of life's greatest simple pleasures and pairs just perfectly with the tart, juicy raspberries. A total match made in heaven.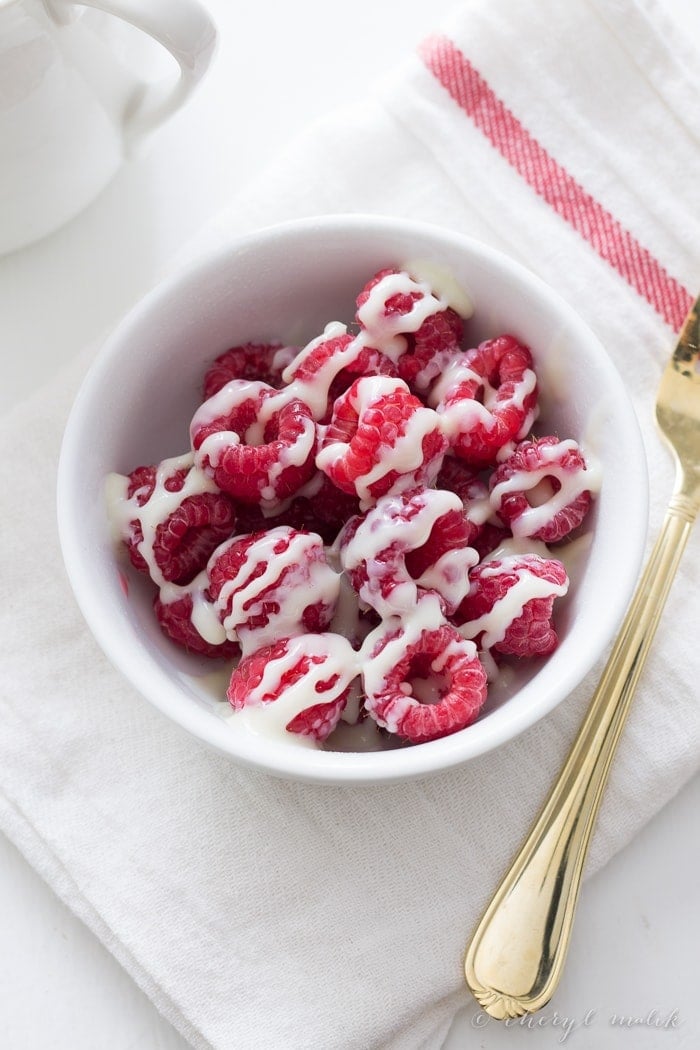 Don't laugh at the recipe! Just… don't. I know. It's not actually a recipe, but dammit, what about the graphic designer in Idaho who had the same pastry cream nightmare? Think of the graphic designer in Idaho!
Raspberries and Cream
Tart, juicy raspberries drizzled with sweet, creamy sweetened condensed milk. Simple and perfectly delicious, if not totally an actual recipe...
GO PREMIUM - AD FREE + MEAL PLANS
Ingredients
1

cup

raspberries

2

tbsp

about 2 tablespoons sweetened condensed milk

, more or less to suit your own tastes*
Instructions
Drizzle sweetened condensed milk over raspberries and serve immediately.
Notes
*I pour my sweetened condensed milk into a plastic bottle and keep 'er in the fridge, so I'm ready at any time!
Nutrition
Serving:
1
g
Calories:
191
kcal
Carbohydrates:
36
g
Protein:
5
g
Fat:
4
g
Saturated Fat:
2
g
Cholesterol:
14
mg
Sodium:
52
mg
Potassium:
330
mg
Fiber:
8
g
Sugar:
27
g
Vitamin A:
107
IU
Vitamin C:
32
mg
Calcium:
144
mg
Iron:
1
mg
Net Carbs:
28
g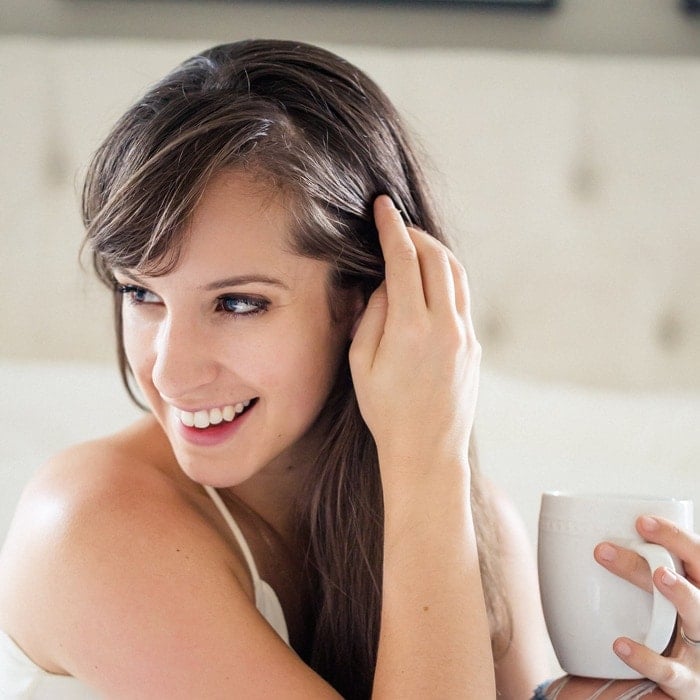 Cheryl Malik is the recipe developer, writer, and photographer behind the healthy, flavorful, family friendly recipes at 40 Aprons. She's been a blogger for 10+ years and is known for her delicious recipes and detailed recipe instructions. Cheryl is a mom of three who lives in Memphis, TN.