Peanut Butter Banana Toast

Posted: 03/10/14 Updated: 06/25/18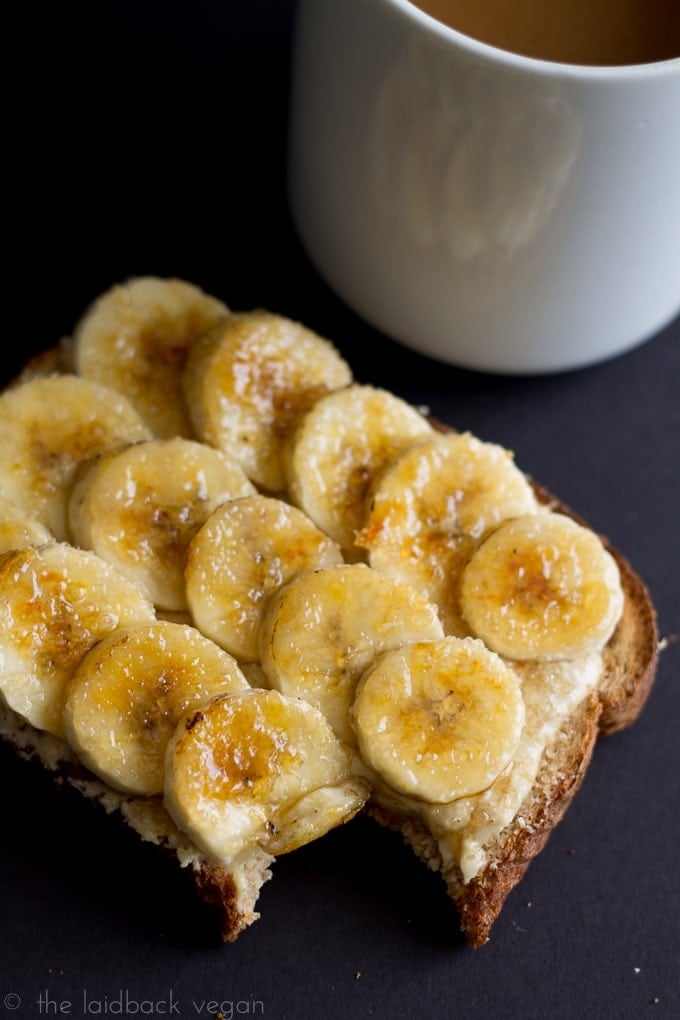 I wrestled with the idea of writing this up as an actual recipe for a couple weeks, convincing myself on one hand that, uh, this isn't an actual recipe, but rather a self-describing title.. and then convincing myself that neither Omar and I had ever thought to make it for our combined 59 years of life. One morning, I whipped it up to eat during a photoshoot for an actual, involved recipe, and that was that. Peanut butter banana toasts are now a recipe. It's official.

We all know how insanely good peanut butter and bananas are together, especially when fortified with some hearty, chewy bread. If you don't, you simply haven't lived in Memphis, and I really can't blame you for that. It seems like everything here is Elvis-related, down to the cupcakes and donuts infused with peanut butter and banana any which way. I also feel like some local doctors prescribe the "Elvis cocktail" of, well, overprescription, but that's another rant for another day. Today? Bask in the glory of Elvis on toast.

I'm not sure if that sounds appealing or not, but I'm leaving it. #nofilter
This peanut butter banana toast is quite possibly the most perfect breakfast I've ever had, and I'm not expecting it to be topped any time soon. The combination of the nutty peanut butter; sweet, smooth bananas; satisfying, whole-grain bread; a drizzle of rich agave; a sprinkle of sea salt.. it's not only insanely hearty and satisfying, but "whole" or clean, totally vegan, and keeps you full for hours. Oh, that and it takes approximately the time of bread in the toaster + 14 seconds to make.

You could skimp on the salt and agave if you absolutely had to, but I beg you to make it with these little extras. The salt brings out the flavor and a fullness to the meal, and the agave brings everything together for a perfection in flavor and roundness that just can't be beat. For reals.
Now I just have to wonder if one can OD on bananas.. I don't.. think… you can.. but….
[yumprint-recipe id='12']