Buy The Paleo Instant Pot Cookbook (Whole30 Compliant!)

Posted: 12/07/17 Updated: 12/22/22
The Paleo Instant Pot cookbook is a must-have cookbook for anyone who wants to make easy paleo recipes and quick paleo recipes without skimping on flavor! With over 30 Whole30 Instant Pot recipes, The Paleo Instant Pot cookbook is packed full of flavorful and family-friendly recipes that make it easy to eat healthy. A great paleo gift idea, these Whole30 Instant Pot recipes make it easier than ever to do a Whole30, too. Buy The Paleo Instant Pot by clicking here.
My digital cookbook, The Paleo Instant Pot, is finally for sale! With over 30 Whole30-approved paleo Instant Pot recipes, it's the answer to eating a primal diet that makes you feel great, feeding the family with flavorful recipes they'll love, and saving time by taking advantage of everyone's favorite kitchen gadget: the Instant Pot.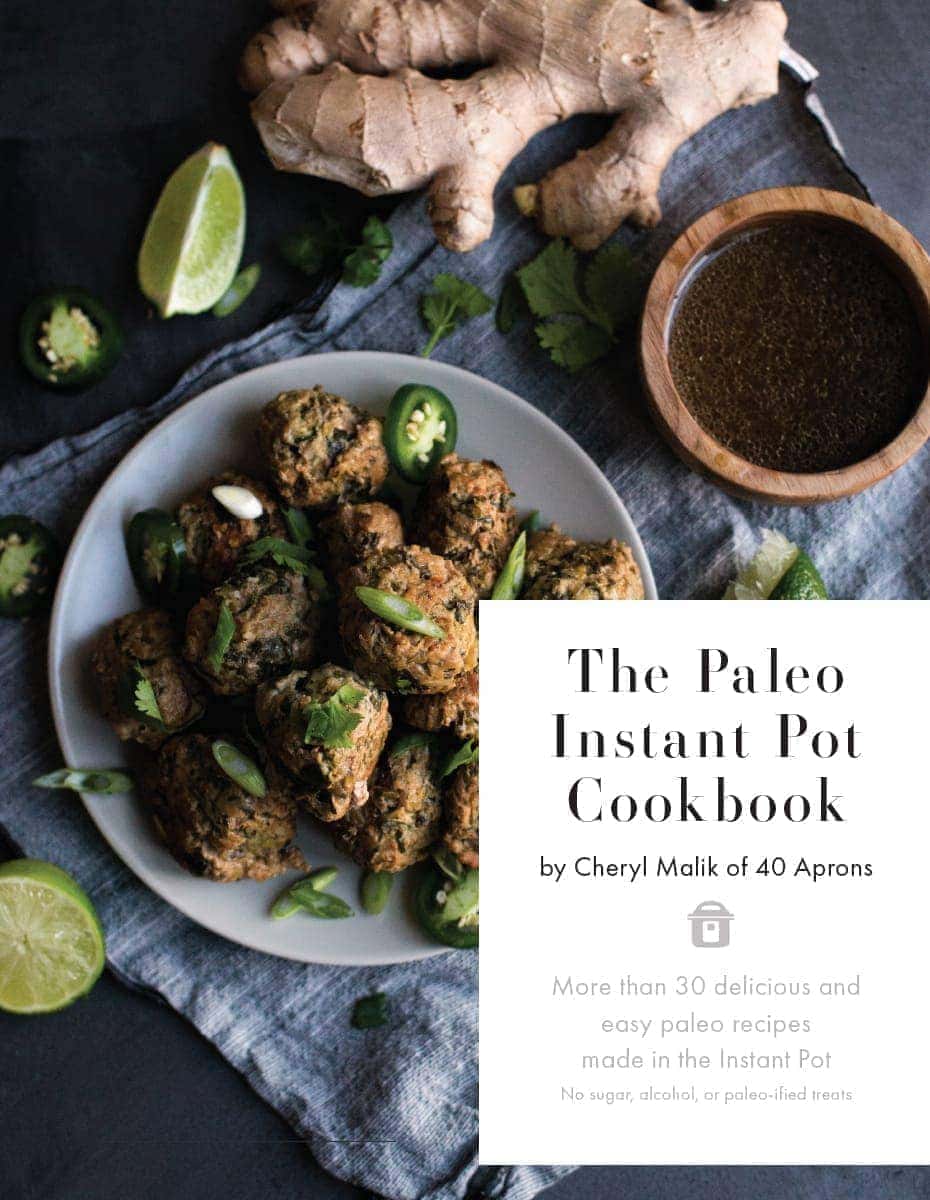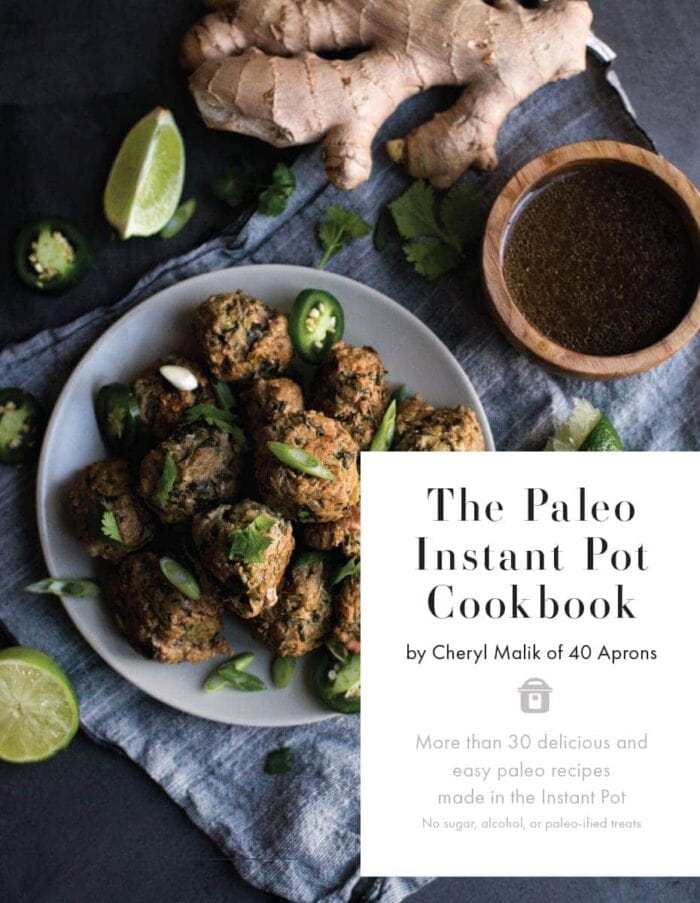 Buy The Paleo Instant Pot
I wrote
The Paleo Instant Pot
to make eating a paleo diet or doing a Whole30 easier than ever. The Instant Pot is truly a set-it-and-forget-it magic trick: load it up and let it go! And this hands-off technique is what makes
The Paleo Instant Pot
so magical: flavorful paleo recipes quick and easy.
Many of the recipes are inspired by classic dishes we've always loved! Recipes like buffalo chicken wings, potato skins, creamy chicken and rice soup? Your fam will never know they're grain-free, dairy-free, sugar-free, and legume-free, and you don't have to tell them… My lips are sealed! ?
The Paleo Instant Pot includes 23 brand new recipes, such as,
chicken bacon ranch stuffed sweet potatoes
homemade ghee
creamy chicken and rice soup
buffalo chicken wings
zuppa toscana – an Instant Pot take on my super popular Whole30 zuppa toscana recipe!
chicken pot pie soup
cinnamon sweet potato apple breakfast bake
potato-leek soup
and more!
And, of course, we included favorite paleo Instant Pot recipes from the blog, making them easy to reference again and again. These favorites include,
Mexican stuffed sweet potatoes
chicken tortilla-less soup
cranberry sauce with apples and rosemary
perfect paleo carnitas
turkey breast with gravy
mashed potatoes
and more!
And with over 30 gorgeous photographs, it's easy to decide what's on the meal plan this week with just a few swipes.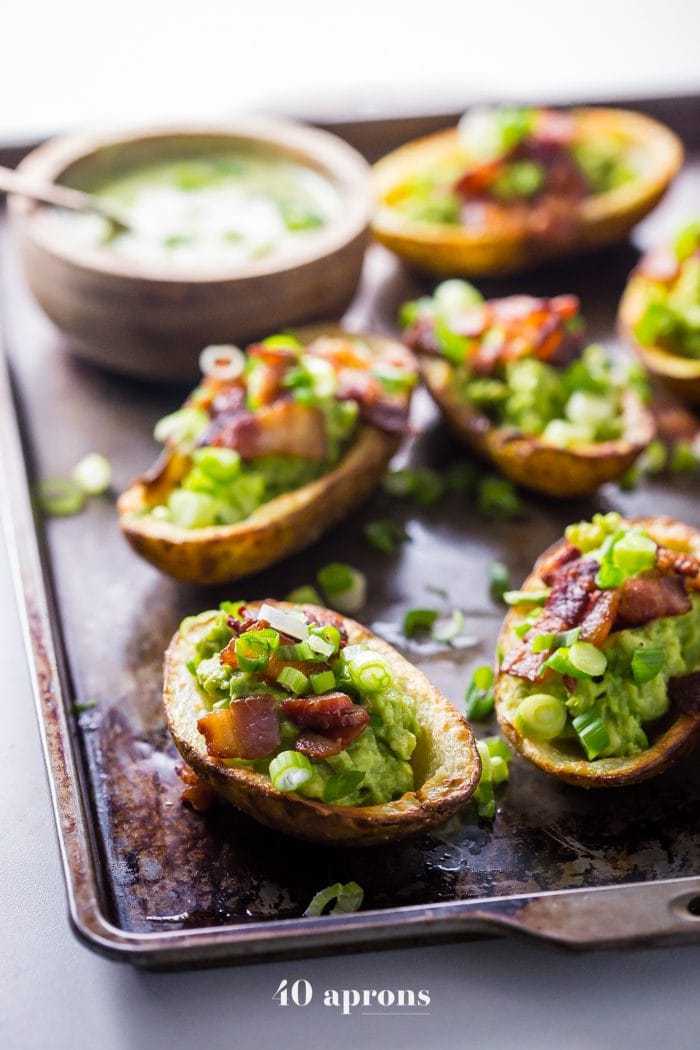 Just a year ago, we were new to the paleo diet and lifestyle. I'd heard about Whole30 for years but felt it was just too restrictive: I'd been vegetarian off and on almost my entire life and felt there was simply no way that meat and not grains could be healthy. But at one year postpartum, I was overly stressed, dealing with headaches and jaw pain, and so tired… even though the baby was sleeping through the night! I finally decided it was worth a shot after my cousin told me how the round she was on was changing her life.
And after just a couple weeks on our first round, as simultaneously hopeful and doubtful as we were, we knew she wasn't exaggerating. I could tell that I'd shed a few pounds, but more importantly, I was sleeping through the night. Like, close your eyes, fall asleep, open your eyes again at 7 a.m. Remember what that's like? Yeah, neither did I.
I'd had an appointment booked to get a retainer to help my jaw pain, and they were shocked when I told them I didn't need it anymore. The jaw pain had simply disappeared, even though I was even more stressed at work than before.
My headaches were gone, and my PMS was a thing of the past.
Since then, we've committed to eating a mostly paleo diet, one that we can stick with for the long term. I've learned how to transform my favorite recipes from the past into paleo-friendly recipes even my toddler will devour. And the Instant Pot makes it even easier than ever before.
If throwing a bunch of stuff in a pot and letting it remind me when it's done isn't magical, then I simply don't know what is. EXTRA CREDIT for being healthy and Whole30-compliant!
Buy The Paleo Instant Pot
The Paleo Instant Pot
is a total must for anyone you know who's got an Instant Pot or hoping for one for Christmas,
especially
someone who's planning on doing a Whole30 in January. With over 30 recipes, you could try a new recipe each day and still not get through the entire back by your reintroduction phase. Pretty rad, right?
Buy The Paleo Instant Pot by clicking here. Makes a fab gift ❤️