Keto Shopping List

Posted: 06/21/20 Updated: 06/29/20
Shopping while on keto is more about just buying a bunch of meat! Check out our list of perfect foods for keto, and download our free printable shopping list to make going to the grocery a total breeze.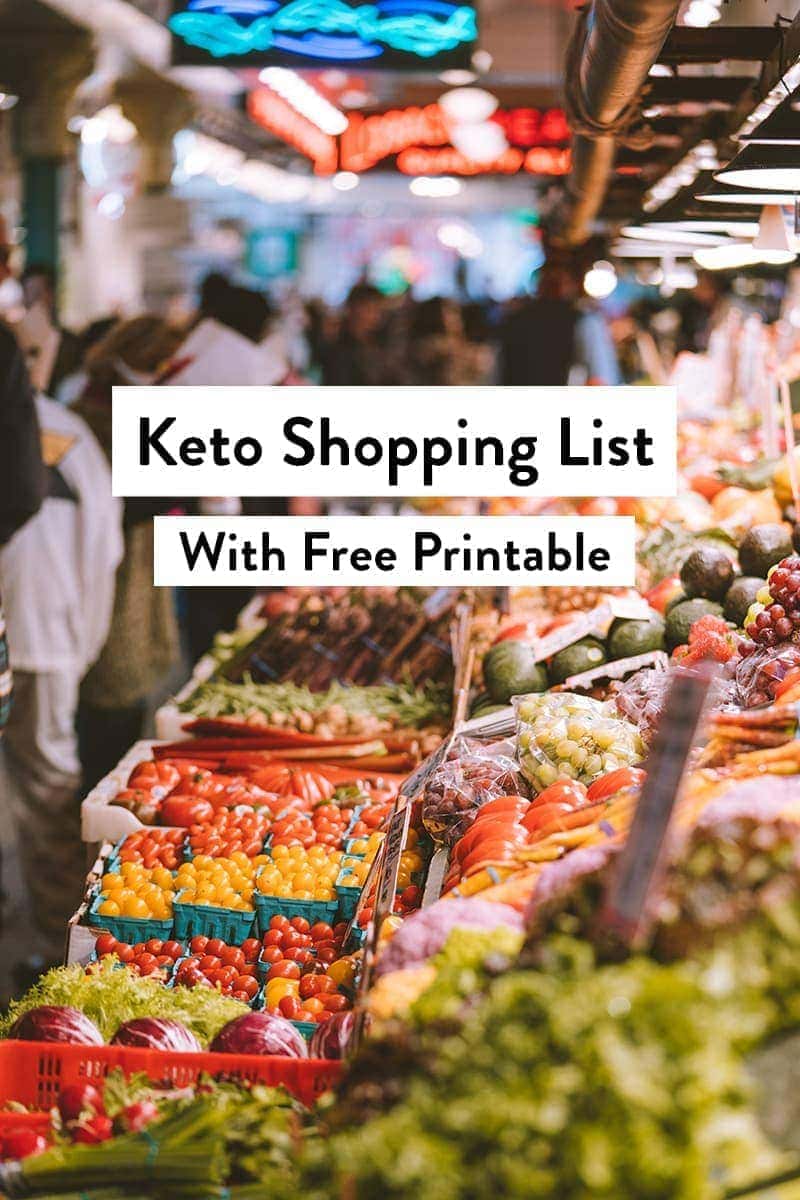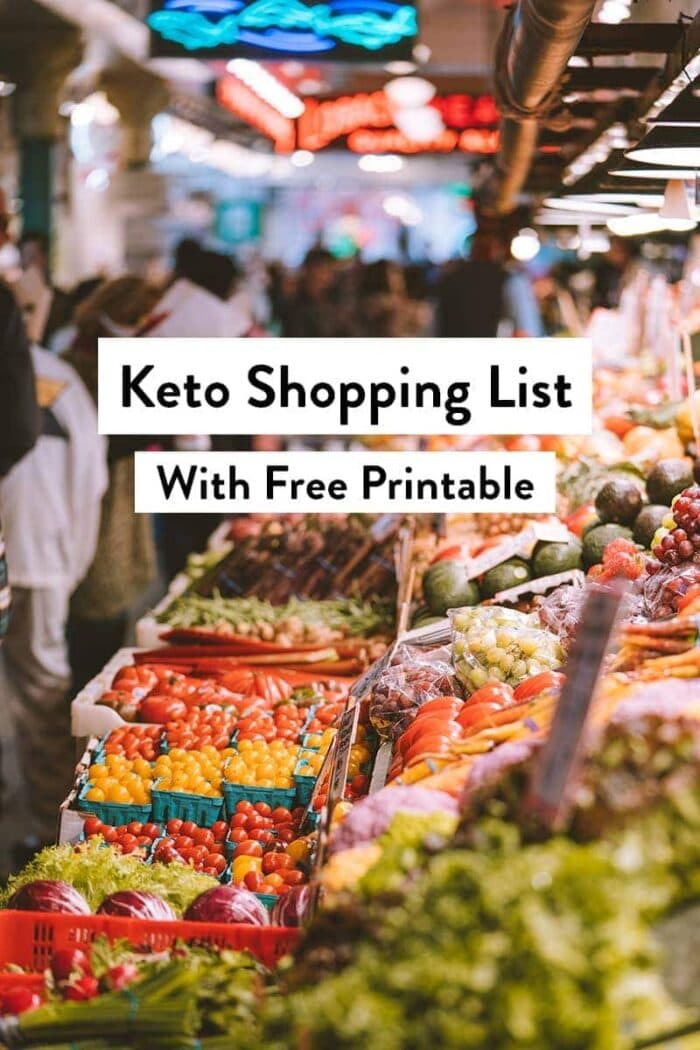 Great Foods To Eat On Keto
Low-carb veggies – Stay away from high carb vegetables like potatoes and stick with veggies like bell peppers, broccoli, cauliflower, cucumber, and asparagus. Low-carb veggies are about to become your best friend!
Healthy fats – Avocados, nut butters, oils, full-fat yogurt, ghee, butter, eggs, cheese, and seeds are just a few examples of foods that work great with a low carb, high-fat diet.
Berries – Berries are a great fruit to help cravings since they are sweet and also low in carbs.
Leafy greens – Spinach, lettuce, kale, cabbage, and other leafy greens are perfect for making salads and keeping you full.
Seafood – Seafood is great for keto, in particular, fatty fish, shrimp, and crab. Other shellfish may be higher in carbs, so make sure to check prior to buying.
Meat and poultry – Yes, you're going to be eating a decent amount of meat while on keto, but what type of meat you eat is important.
More questions? Check out The Keto Diet For Beginners!
What Type of Meat Should I Be Eating?
The standard macro ratio on keto is 75% fat, 20% protein, and 5% carbs. This means the vast majority of your food should be healthy fats. These high-fat meats still have protein, but are perfect for hitting your daily goals:
Bacon
Chicken thighs and legs with skin
Fatty fish, such as salmon
Fatty cuts of steak, like New York strip steak, ribeye, T-bone, and porterhouse
Pork belly
Lamb chops
Ribs
Hot dogs and sausage
Organ meats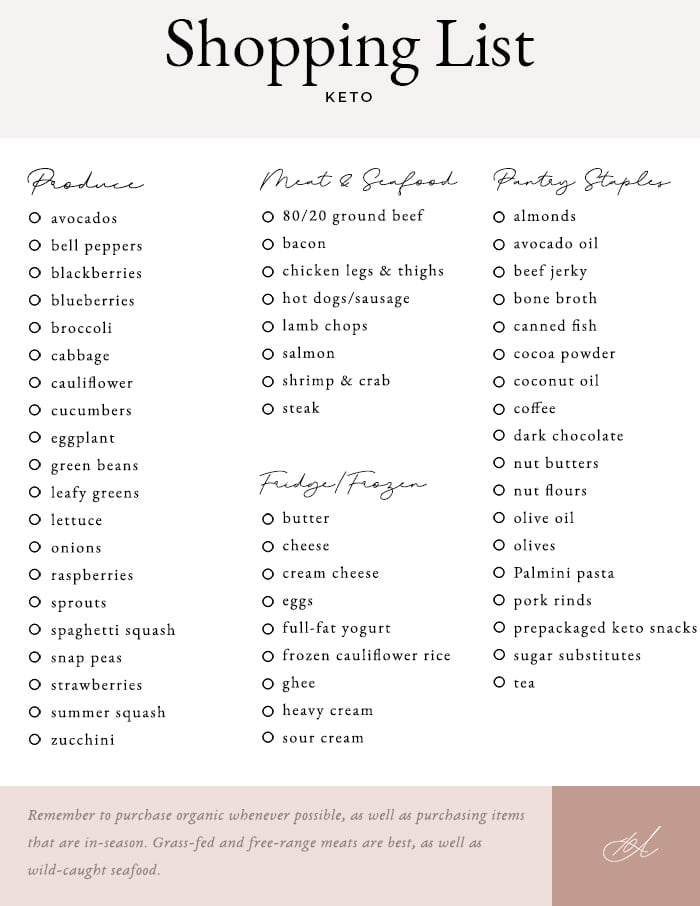 More Shopping Lists & Meal Plans