A Holiday Letter from 40 Aprons

Posted: 12/25/20 Updated: 11/21/22
Warm holiday wishes to all of our 40 Aprons readers as we reflect on 2020 and look ahead to 2021, plus tips for leftover holiday food and ideas for ringing in the new year.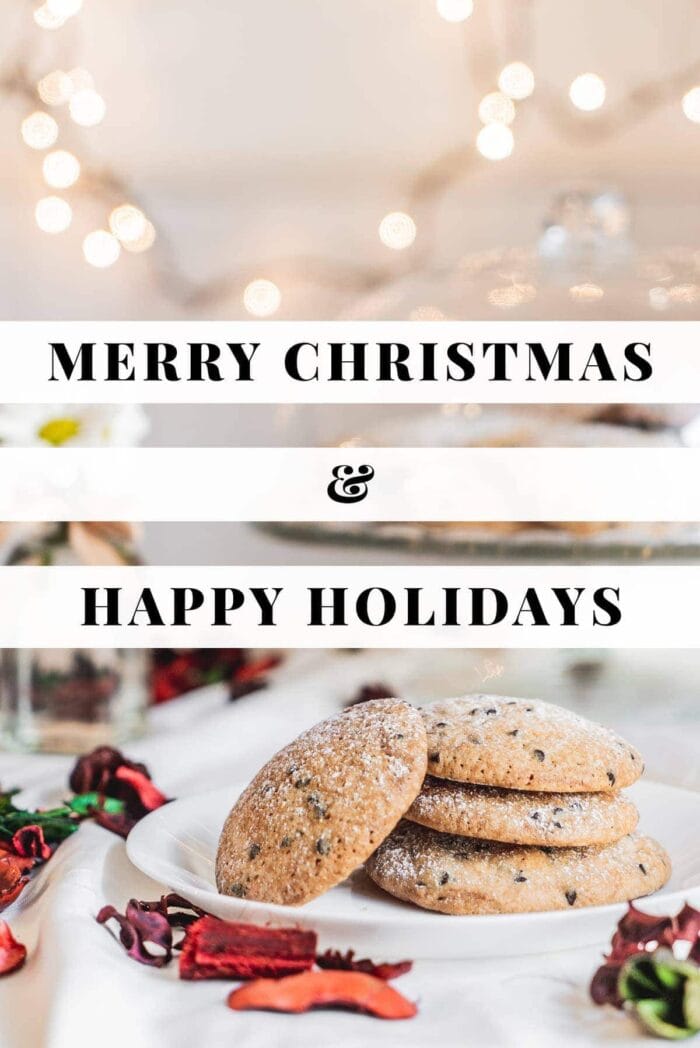 Merry Christmas & Happy Holidays
The end of the year is always filled with reflection, and despite everything bad or hard or messy that happened in 2020, I can't help but be so, so appreciative of each and every one of you who have been a part of the 40 Aprons adventure this year. We couldn't do what we do without you, so thank you so much for being here!
I'm so (cautiously… thanks 2020) excited for what 2021 can bring. We've got so much planned here at 40 Aprons, including the launch of our membership platform (you can sign up for more information on that through this link!) and the continued growth of our clothing boutique, Quattro Mama. There are so many recipes and meal plans and articles in the works… We can't wait for you all to see what we're cooking up.
In the meantime, love on your people as much as possible. Eat way too much amazing food (I know I will) and laugh until your sides hurt. Whatever your holidays look like this year, however and whatever you're celebrating, we're wishing you all of the joy and holiday cheer you can possibly handle. May 2021 bring you health and happiness and so many good things.

– All of us at 40 Aprons
What to Do With Holiday Leftovers
Ideas for New Year's Eve
Family Friendly Ideas for a New Year's Eve at Home