20 Egg White Recipes

Posted: 03/16/21 Updated: 06/19/23
Ever make a recipe that calls for "egg yolks only" and wonder what the heck to do with all those egg whites you've got leftover? These 20 egg white recipes will take care of that! Bread to granola, breakfast to dessert, we've put together 20 delicious egg white recipes to get the most out of your ingredients.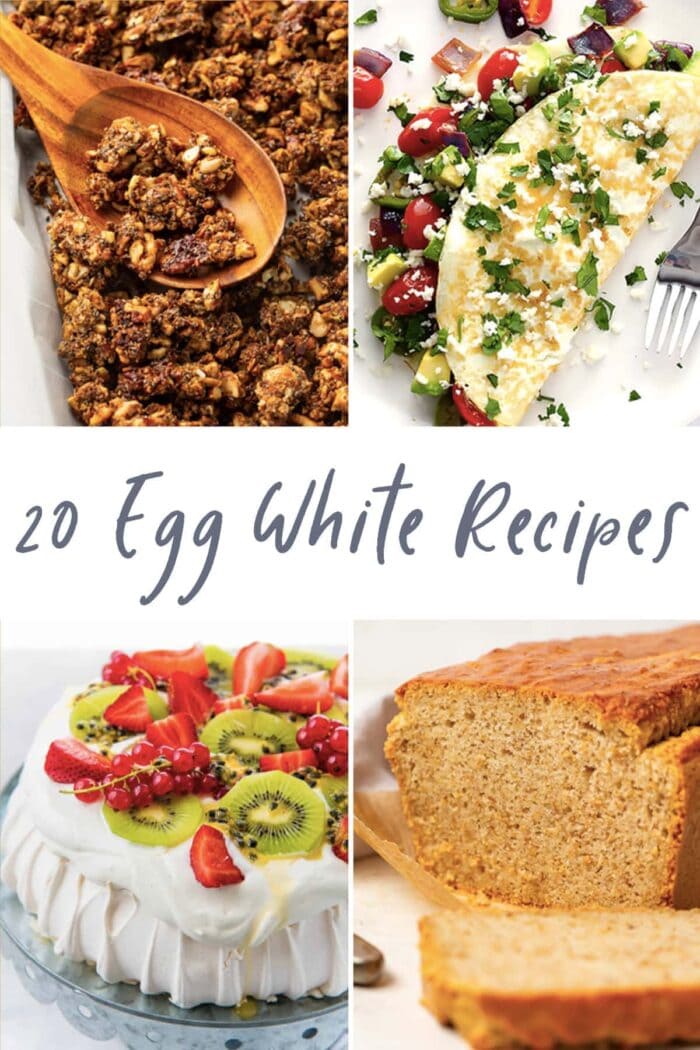 Why We Love Them
Egg whites are great! They make things light and fluffy, and they're an easy way to get a little protein without the calories and fat of a whole egg. That's why some people watching their caloric intake and cholesterol will opt to eat egg whites only.

Sometimes, though, you've got a lot of egg whites on hand because you've made a recipe that calls for egg yolks only. So what do you do with the egg whites after you separate them? If you've just been tossing them out because you didn't have a good use for them, then this is the list for you!

Some of these recipes call for egg whites only, and some call for egg whites in addition to a couple of whole eggs. Either way, these are delicious ways to use egg whites that won't leave you sick of scrambled eggs.
20 Egg White Recipes