In case you haven't heard, chlorella is the new spirulina. Nutrient-rich and loaded with health benefits, we'll break down why you should add this superfood to your diet.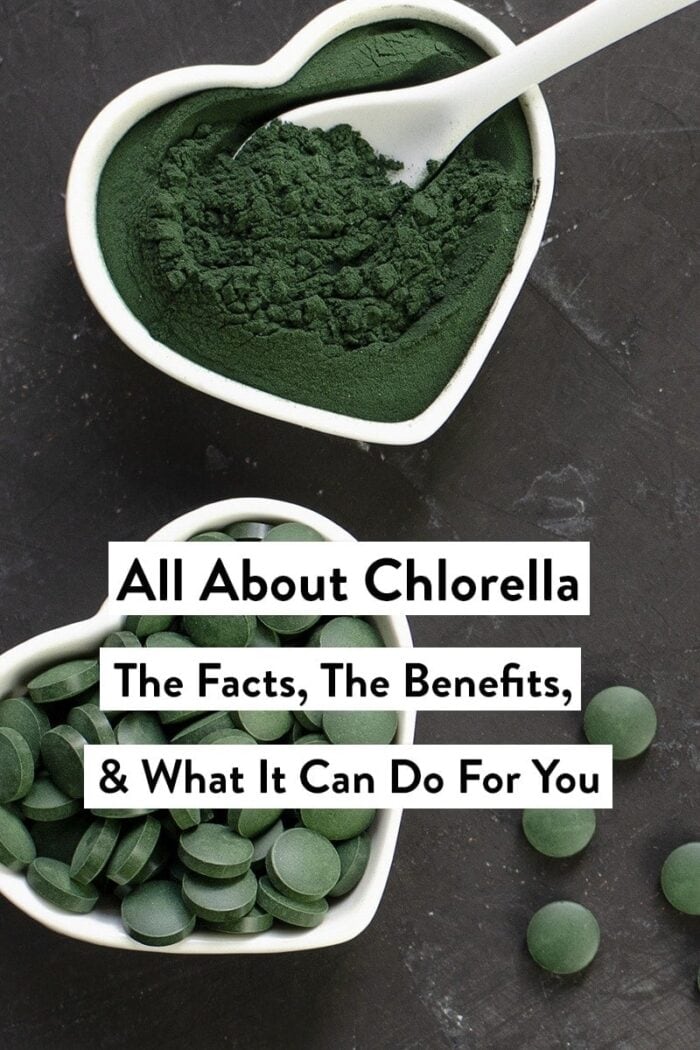 What is Chlorella?
Chlorella is nutrient-dense, single-celled freshwater algae. It's been called a "superfood" because it has so much nutritional value, including vitamin C and B12, iron, omega-3s, protein, and fiber, as well as other vitamins and minerals.
What Are The Benefits of Chlorella?
Besides just the nutritional value, chlorella does some pretty amazing stuff.
Helps with detoxing
Can boost the immune system
Can help increase stamina during exercise
Helps maintain healthy blood pressure
Lowers unhealthy cholesterol
Can improve blood sugar levels
A variety of other health-related benefits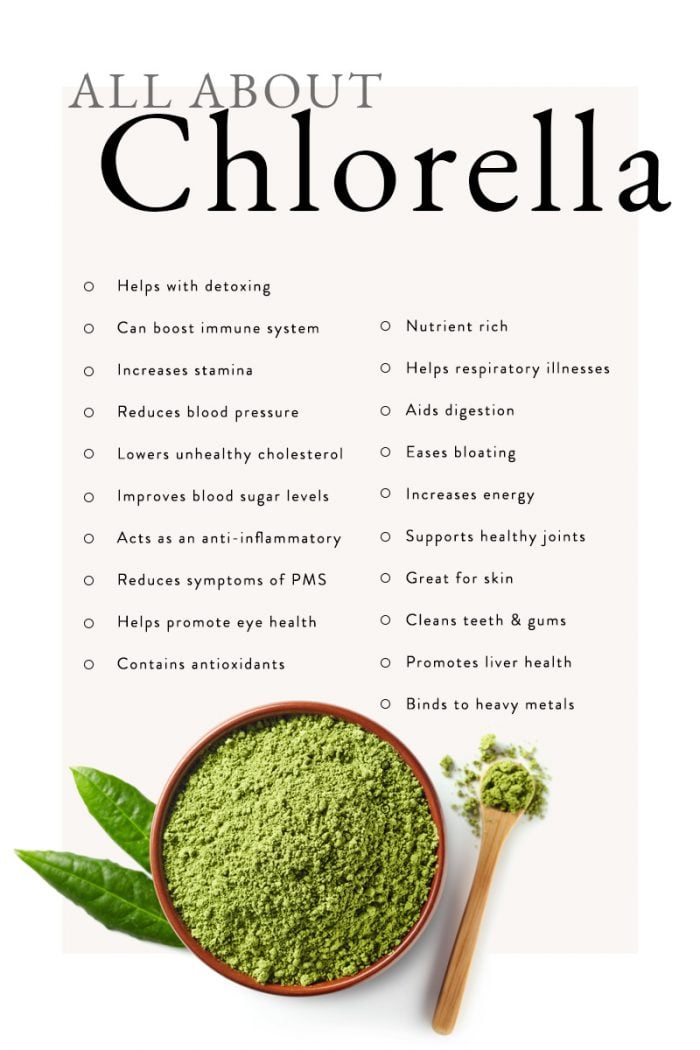 Helps with Detoxing
Chlorella has the awesome ability to bind with heavy metals, aiding in detoxing the body. Incredibly, research has shown that algae, including chlorella, can help to decrease the number of heavy metals in the brain, liver, and kidneys. It also has been shown to reduce the amount of other harmful chemicals that we absorb from foods and the environment. One of the major ones is dioxins, a group of compounds that are found in food throughout the world, especially in dairy, meat, fish, and shellfish, although they are also found in plants, water, and even in the air. Chlorella appears to help the body rid itself of toxins.
Can Help Boost Immune System
Although so far studies are limited, chlorella has been shown to increase the body's production of antibodies, which fight off things like viruses and bacteria. Some studies show mixed results, but it does appear that chlorella helps keep your immune system strong and ready to fight infections.
Can Help Increase Stamina During Exercise
Chlorella contains what are called branched-chain amino acids, or BCAAs. BCAAs can help increase performance during exercise, building muscle, and even weight loss. They can even help fatigue and muscle soreness after exercise.
Helps Maintain Healthy Blood Pressure
Chlorella has been shown in studies to lower blood pressure. It can help with heart and kidney health, possibly even helping arteries from hardening.
Lowers Unhealthy Cholesterol
Multiple studies have shown that chlorella can reduce LDL (low-density lipoproteins), which is the "bad" cholesterol. This can help improve heart health by lowering the amount of LDL in the blood, which can cause plaque to build up in the arteries.
Can Improve Blood Sugar Levels
Chlorella has been shown to increase insulin sensitivity, both in healthy individuals and those with elevated blood sugar.
Other Health-Related Benefits
Research is still ongoing, but chlorella also appears to have these benefits:
Acts as an anti-inflammatory
Possibly reduces symptoms of PMS
Contains antioxidants, which can help with various chronic diseases
Can help manage respiratory illnesses, like asthma and COPD
May help with digestion and ease bloating
Helps promote eye health
Cleans teeth and gums
Supports healthy joints
Eases bloating
Great for skin
How Do I Take Chlorella & What Should I Expect?
Chlorella has a hard cell wall that can't be digested, so it needs to be taken as a supplement. It's available as both a pill and a powder.
Thrive Market carries several great options, including 500mg tablets and in powdered form.
Full disclosure — the powder tastes like drinking a swamp when added to just water. We recommend adding it to something like a green smoothie or tomato juice to disguise the taste. You also may want to start with a lower dosage and work your way up or consider taking smaller doses throughout the day.
Also, we learned the hard way that you should be prepared to, uh, be close to the bathroom when first starting chlorella. When we say chlorella helps detox, we mean it. And don't be surprised if your stools are green-tinted. Just a head's up.
Before Taking Chlorella
Talk to your doctor before starting any supplement or vitamin plan to make sure it's a healthy choice for you. In particular, if any of the following apply to you:
If you are pregnant or breastfeeding. Not much research has been done as of yet to determine is chlorella is safe during pregnancy or while breastfeeding.
If you have thyroid conditions. Some chlorella supplements may contain iodine, which should be avoided if you have any sort of thyroid issue.
If you are taking blood-thinners. Chlorella may affect how your body reacts to the blood-thinning medication.
More On Health & Wellness
Hey – you've made it this far, and now we're best friends! Make sure you follow me on Instagram, Pinterest, and Facebook, too!
Is it safe to take chlorella every day?
Yes, chlorella is safe to take every day for most individuals. However, talk to your doctor before starting any new supplement or diet regimen.