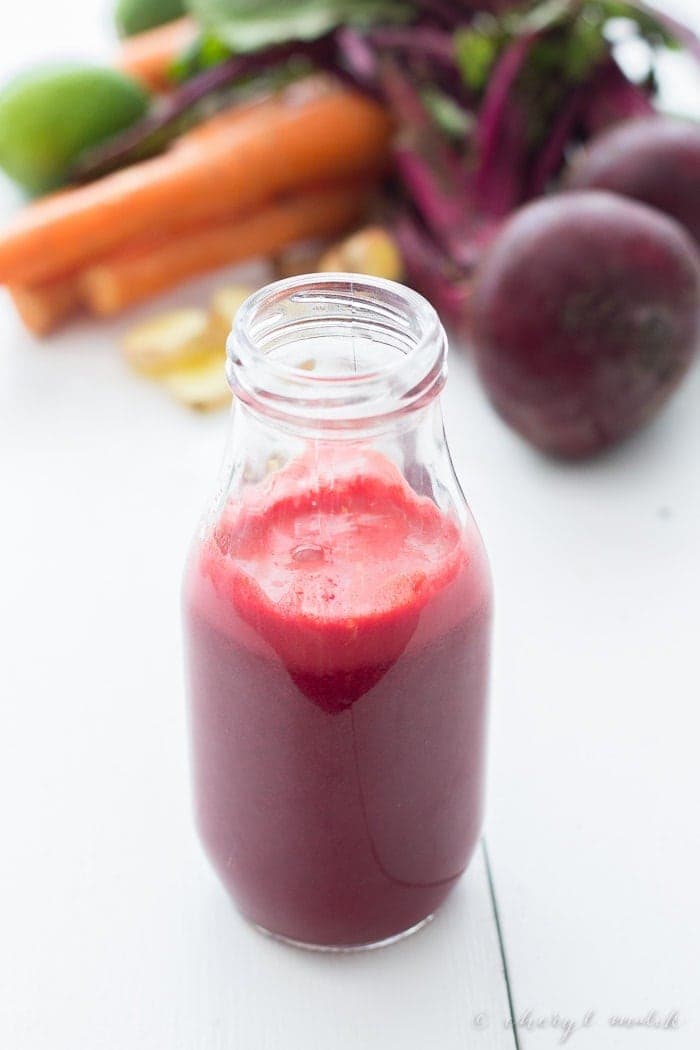 Let's get juicy, people.
Let's create a summer wellness juice that's earthy but sweet and just a little bit bright, that combines powerful antioxidants, anti-inflammatories, carotenoids, vitamins, and minerals. Let's drop some beets on this so-called life. Let's make something that tastes damn good and looks like liquid rubies (that's important)!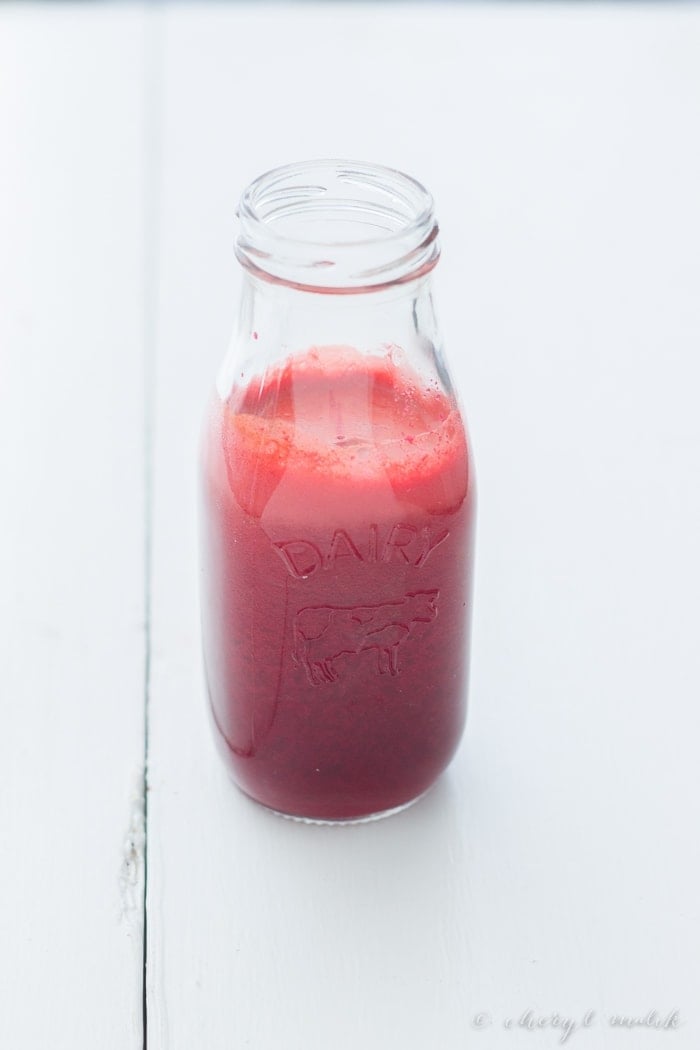 Let's do this.
This fresh juice came together when I was feeling a little guilty about my recent diet–lots of unhealthiness present, to be sure–but I wanted something a little different from my regular, super earthy beet-and-carrot deal. So I used those go-to root veggies as a base (venturing from a green juice, seeing as how we do, no matter how unhealthy we're noshing otherwise, eat approximately eighteen pounds of kale and/or spinach per week), and added spicy, anti-inflammatory ginger and fresh turmeric, along with a peeled lime for some metaphysical spice.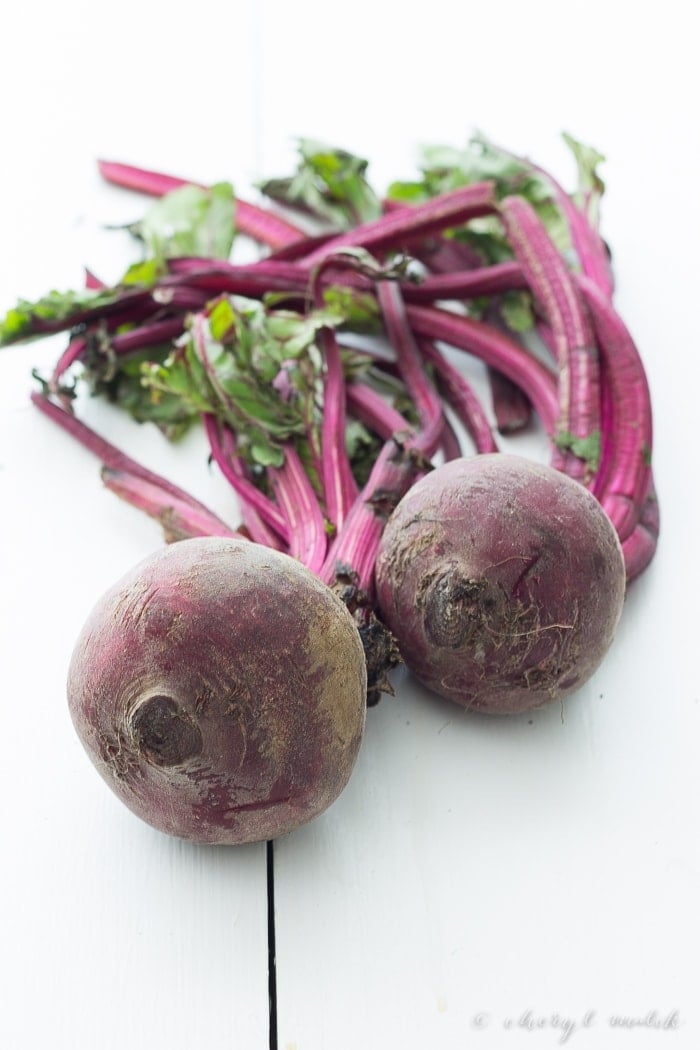 Mmmmmm, MM!
If only cleaning our little let's-just-try-it-out juicer weren't such a pain in the tuchus.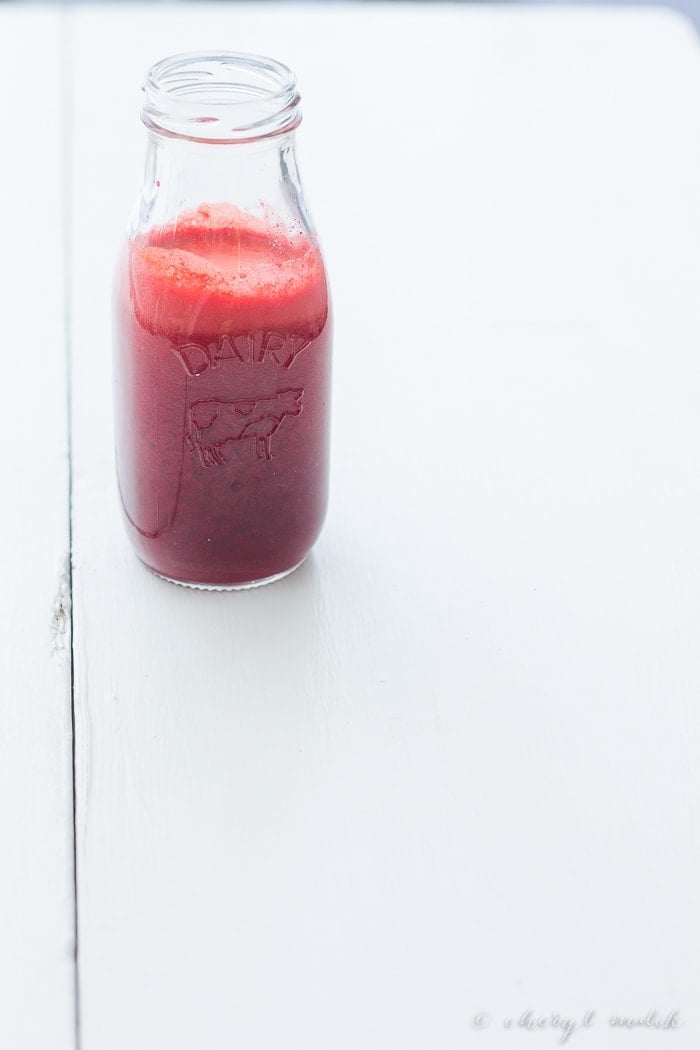 This juice is packed full of:
vitamin A
vitamin C
iron
antioxidants
and belly-soothing gingery ginger
Let's do this. Let's do superfood power punch with a bright summer tartness. Kapow! Take that, unwellness.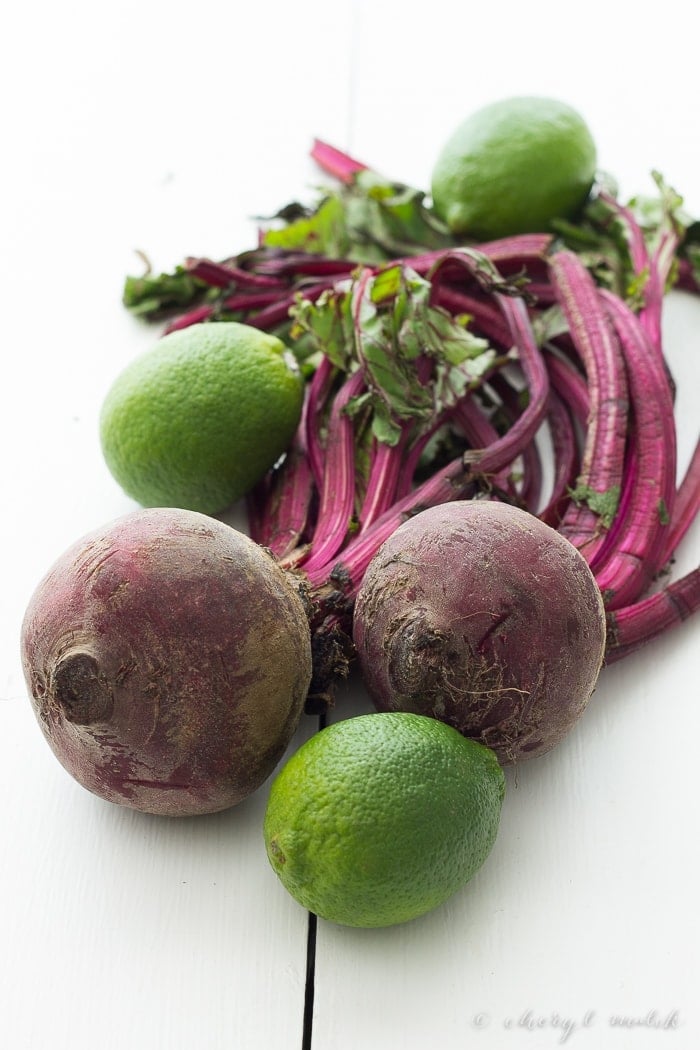 Summer Wellness Juice
Pack a healthy punch with an earthy yet sweet and summery zip. Beets, carrots, turmeric, ginger, lime!
Ingredients
1

medium beet

, trimmed and quartered

6

large carrots

, trimmed and halved

2

" piece fresh turmeric

1/2

" piece fresh ginger

1

lime

, peeled
Instructions
Juice all ingredients and serve immediately.
9