16 Healthy Halloween Snacks

Posted: 10/15/18 Updated: 05/11/22
This list of 16 healthy Halloween snacks has delicious options for everyone. Whether you are throwing a Halloween party, or just having a good time with the kiddos, this list has so many cute and tasty ideas for everyone's inner child. With 16 recipes, you can have one of these healthy Halloween snacks every day from now until Halloween!
These Monteritas Healthy Halloween Margaritas (Paleo) from 40 Aprons are an absolute favorite healthy Halloween snack here at 40 Aprons headquarters. My assistant and I could not get enough of these last year! These are a healthier margarita recipe spiked with cucumber and jalapeno for a trick and treat all in one.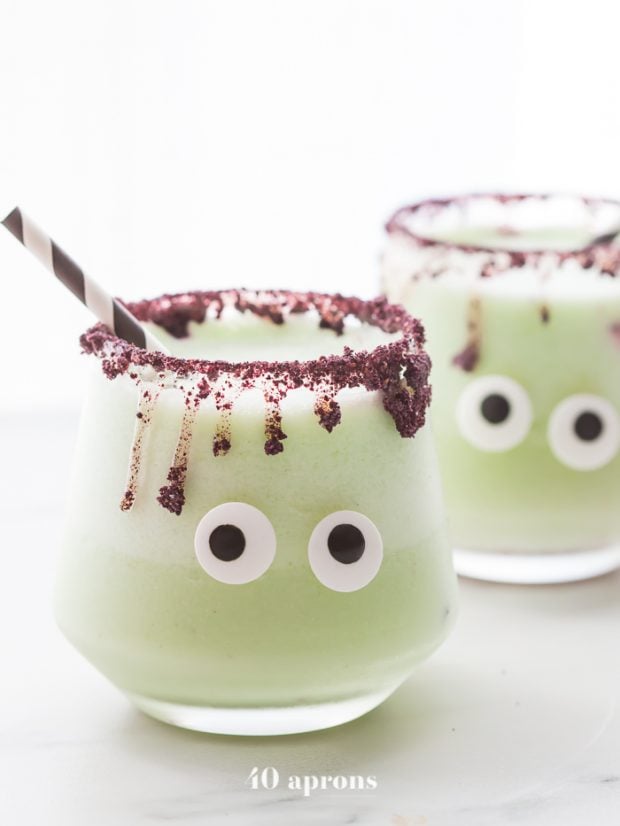 These Monster Mouths (Paleo, Vegan) from Texanerin are so adorable I almost can't take it. Clearly, these would be perfect for a kid's Halloween party or even just a fun after-school snack!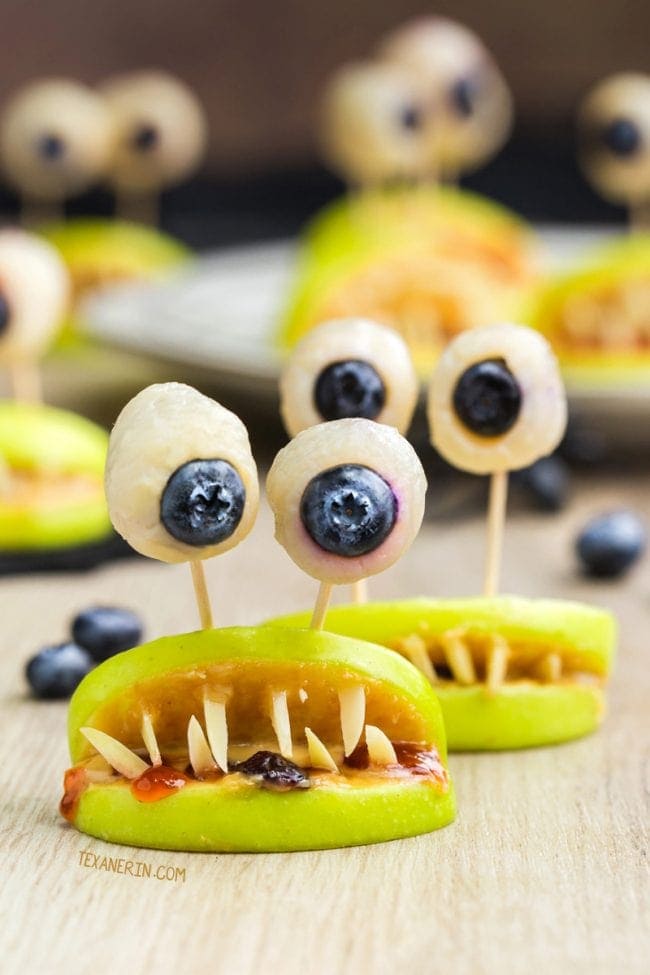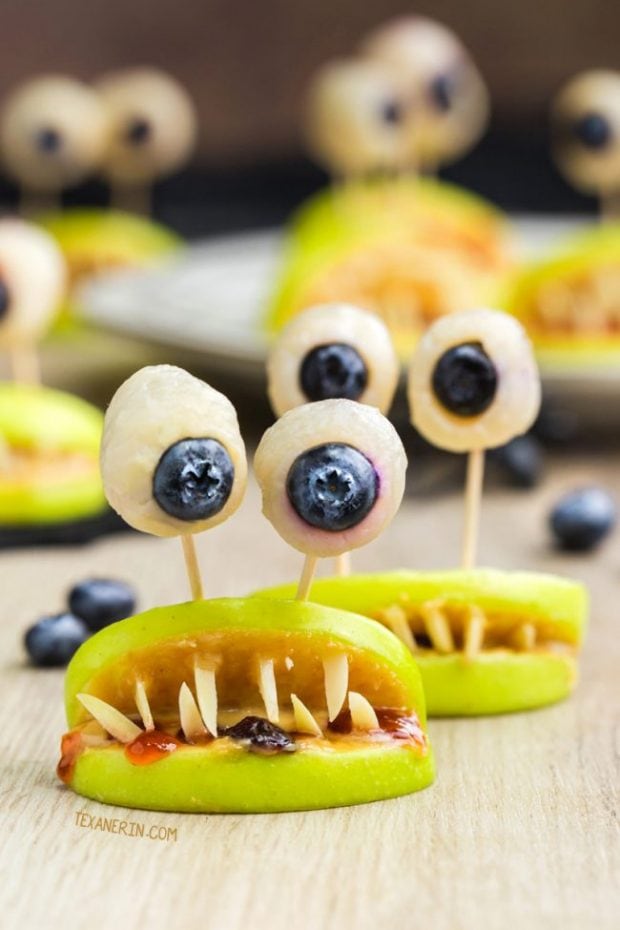 These Healthy Halloween Gummies from Green Healthy Cooking look so good and surprisingly easy to make. Grass-fed gelatine, pumpkin puree, coconut milk, and maple syrup is all you need to make them?! Yes, please!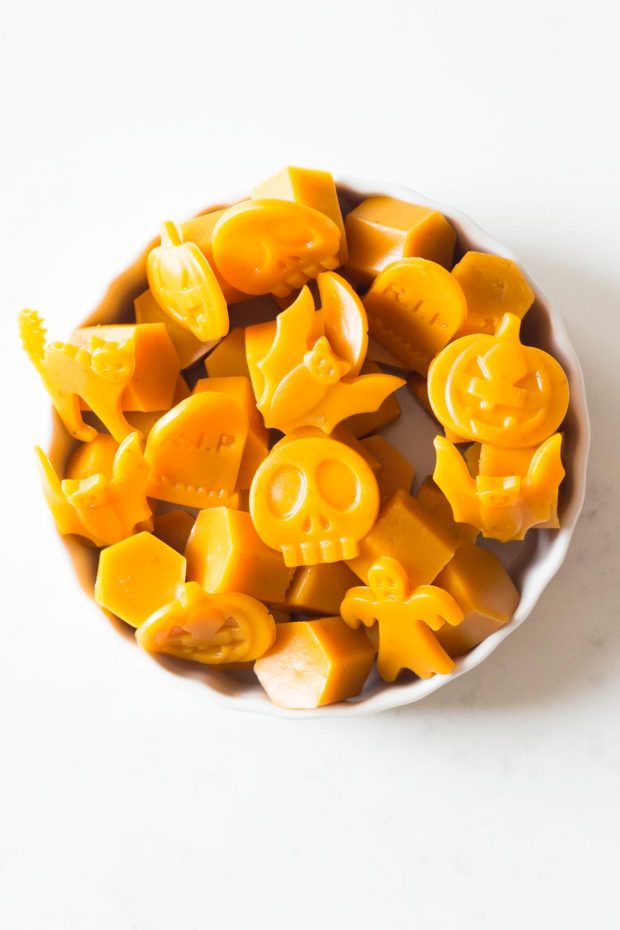 These Healthy Halloween Apple Bites (Paleo) from Paleo Grubs are the answer to all of your healthy Halloween candy needs. Sweet enough to feel like you aren't missing out and healthy enough to keep you from feeling guilty. Simple to make and delicious!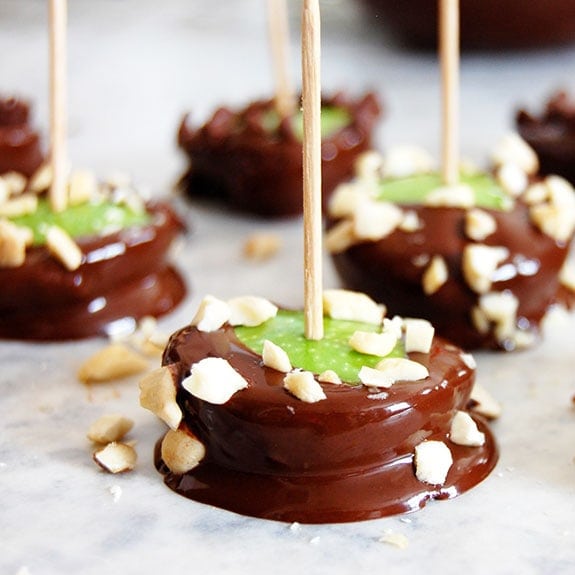 These Jack Skellington Mounds Cups (Paleo, Vegan, Gluten Free, Dairy Free) from Beaming Baker are inspired by one of my all-time favorite movies, The Nightmare Before Christmas. I will definitely be making these soon!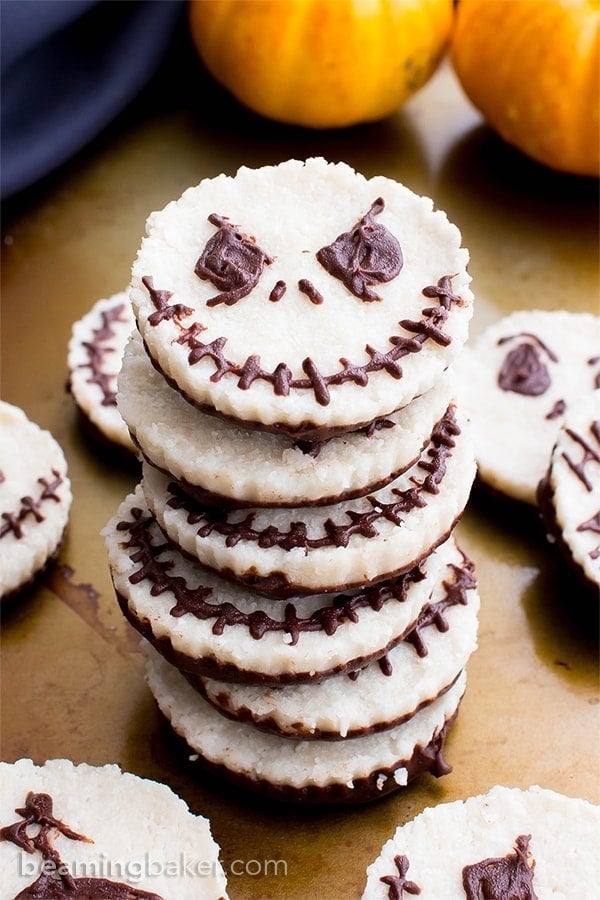 If these Paleo Chocolate Cups with Caramel (Vegan) from 40 Aprons aren't one of the best Halloween treats you have this year I will be shocked. The perfect healthy candy option, I can't think of anyone that wouldn't want these for Halloween. Easy but impressive!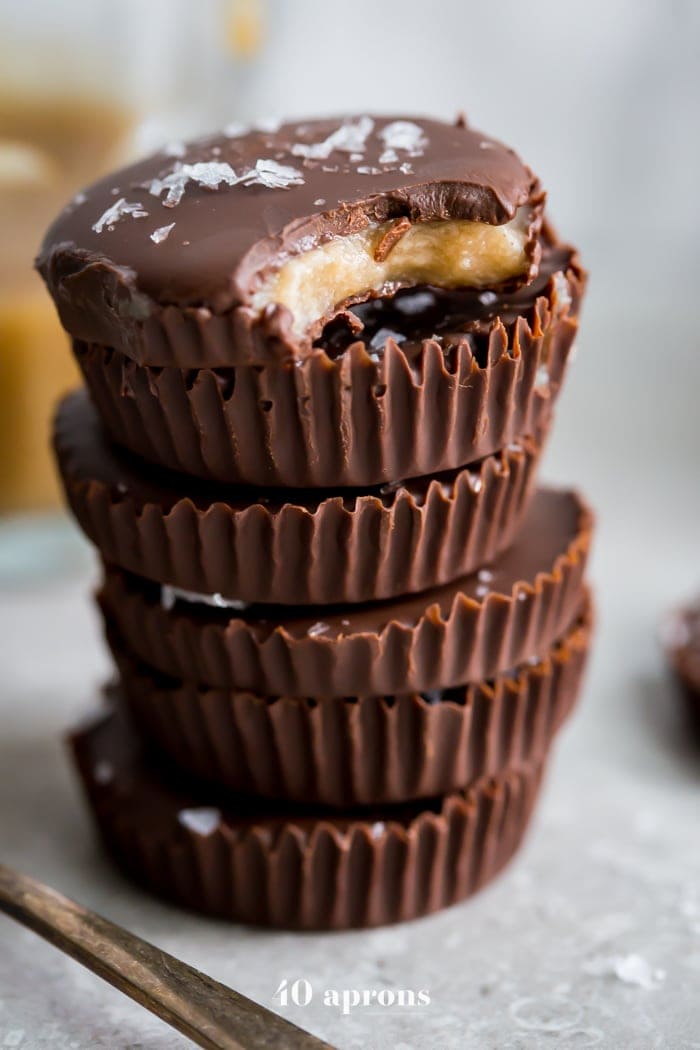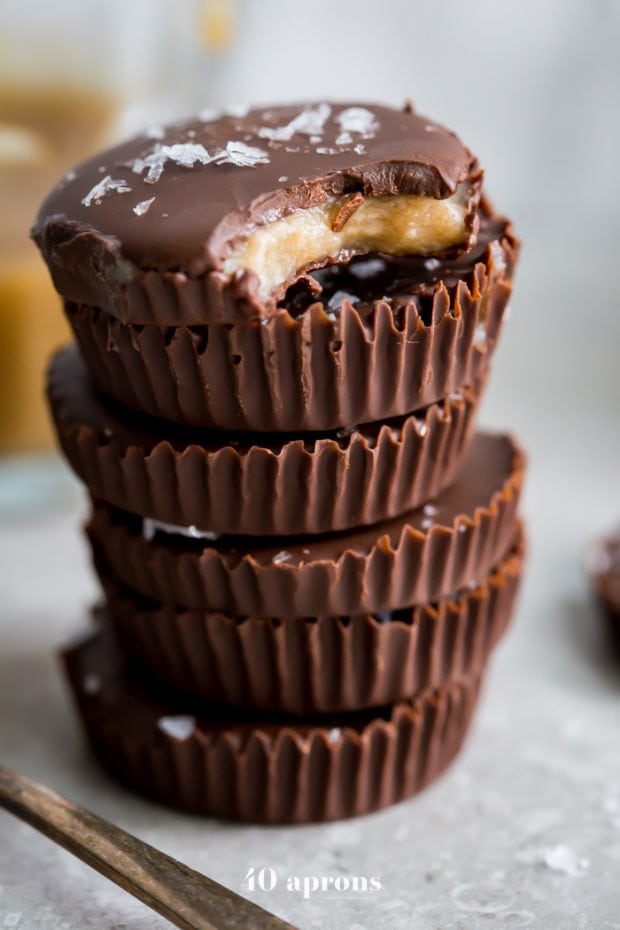 These Mummy Brownies (Gluten Free) from The Toasted Pine Nut are no bake and such a great Halloween snack idea. Seriously, add candy eyeballs to anything and it can instantly become perfect for Halloween. My son would love these!
Check out these Halloween Blood and Guts Chocolate Cups (Vegan, Gluten Free) from Abbey's Kitchen. These are a great candy for trick or treaters and can set you apart from the other houses. I'd love to serve these for an adult Halloween party, as well!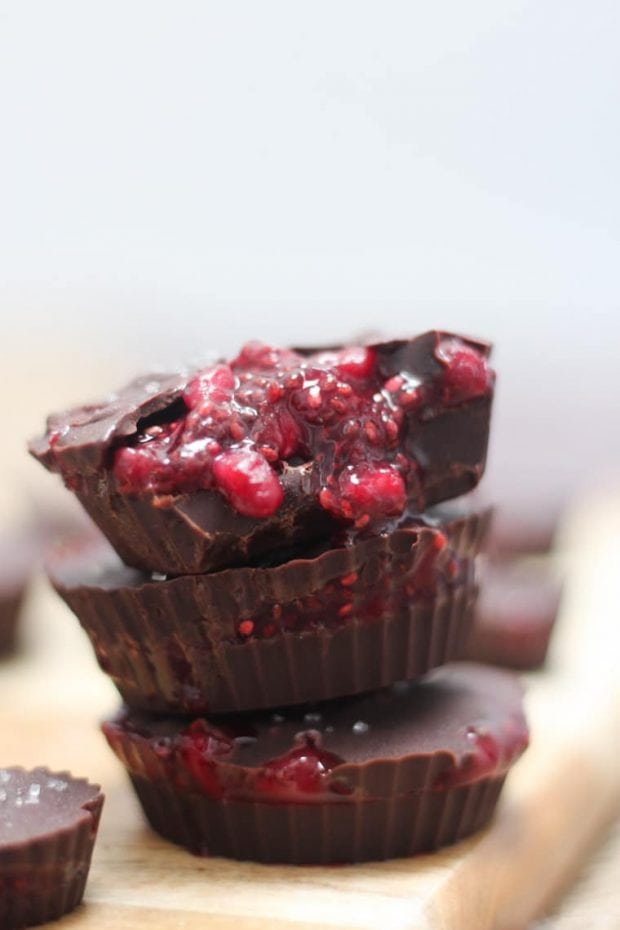 Next, on the list, we have these Chocolate Pumpkin Cups (Gluten Free, Vegan) from The Glowing Fridge. These look seriously incredible. So, obviously, I'm a huge fan of any kind of Halloween chocolate cup…Love them!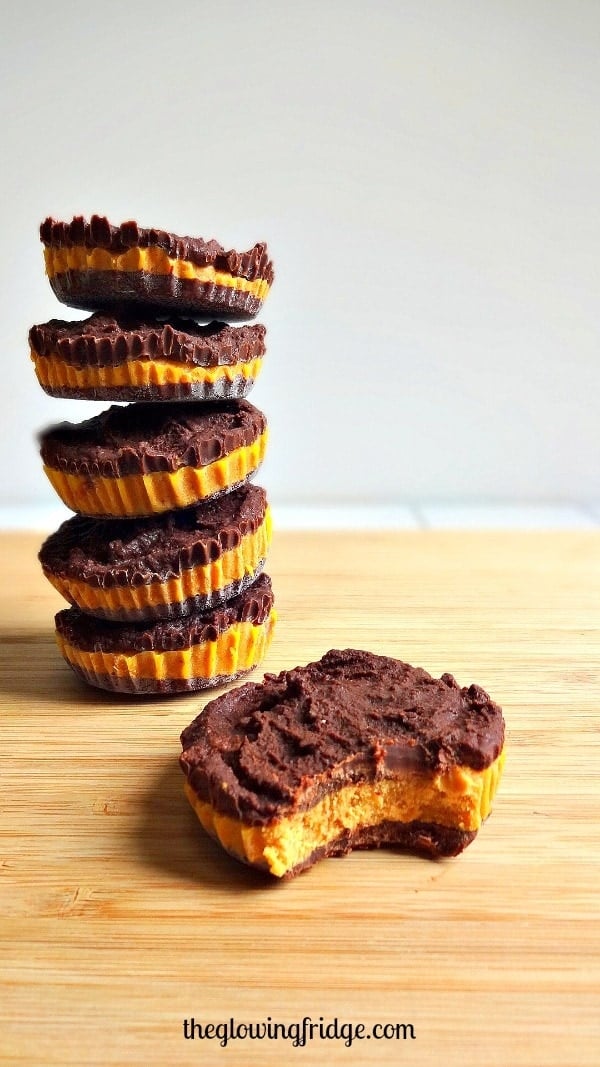 This Paleo Pumpkin Pie Protein Smoothie from Smile Sandwich would be a great post-workout drink for the fall! Made with only a few ingredients, this could be a quick and easy breakfast or even dessert.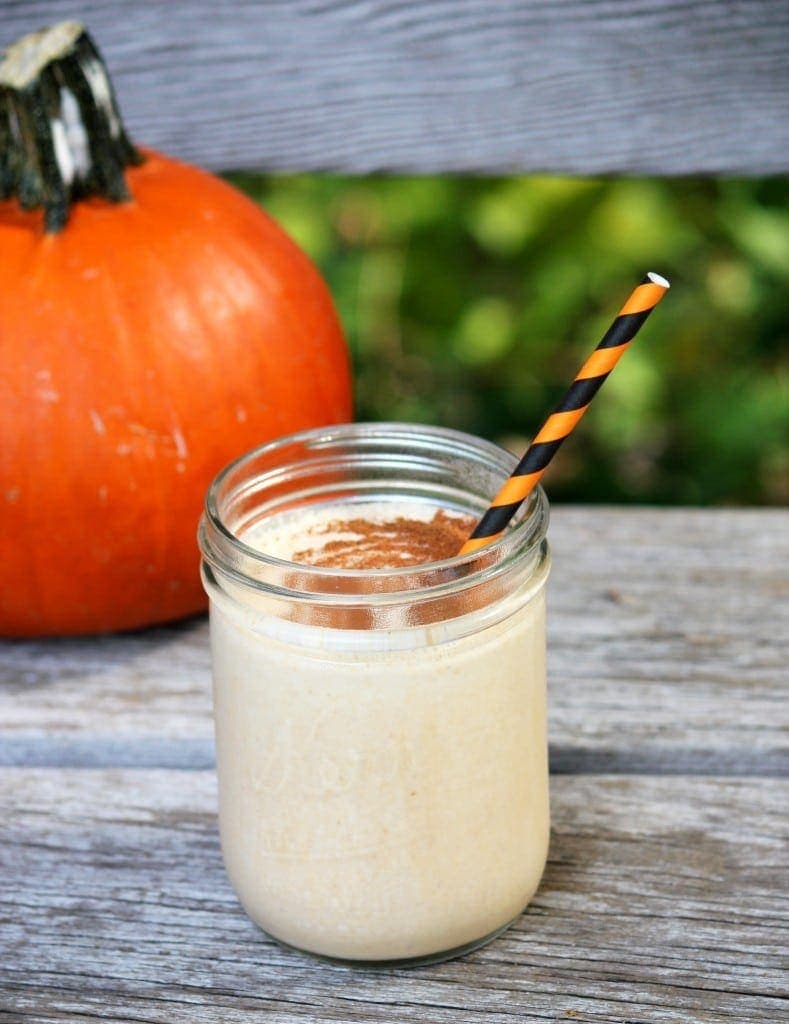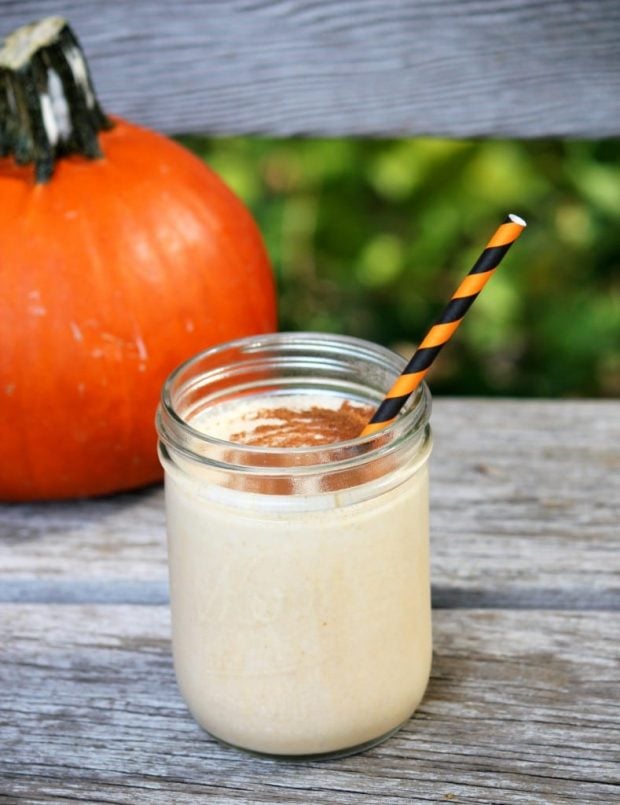 How can you have Halloween without caramel apples? That's right you can't. And these Honey Caramel Apples (Dairy Free, AIP Friendly) from The Paleo Mom, are where it's at!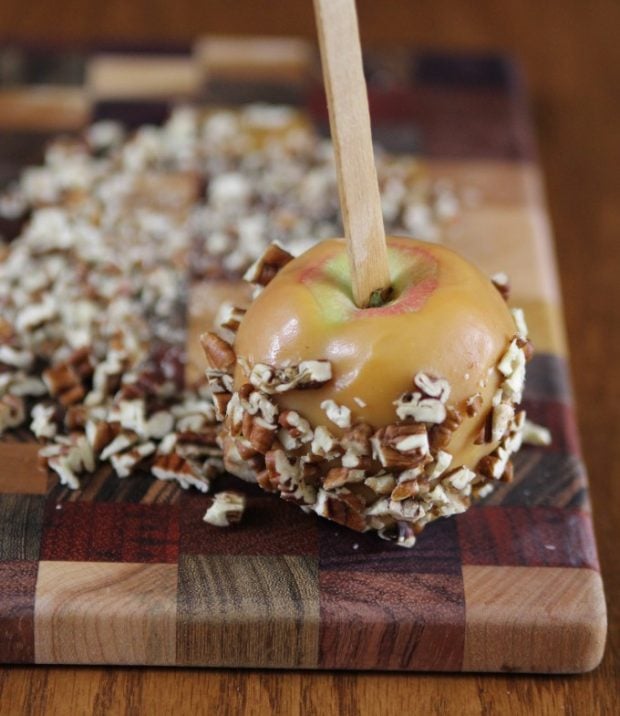 Just look at these Paleo Halloween Cookies (Gluten Free, Grain Free, Refined Sugar Free) from 40 Aprons. Frankly, these guys are almost too cute to eat. Tender and soft with a paleo buttercream-style frosting, these are a must have healthy Halloween snack!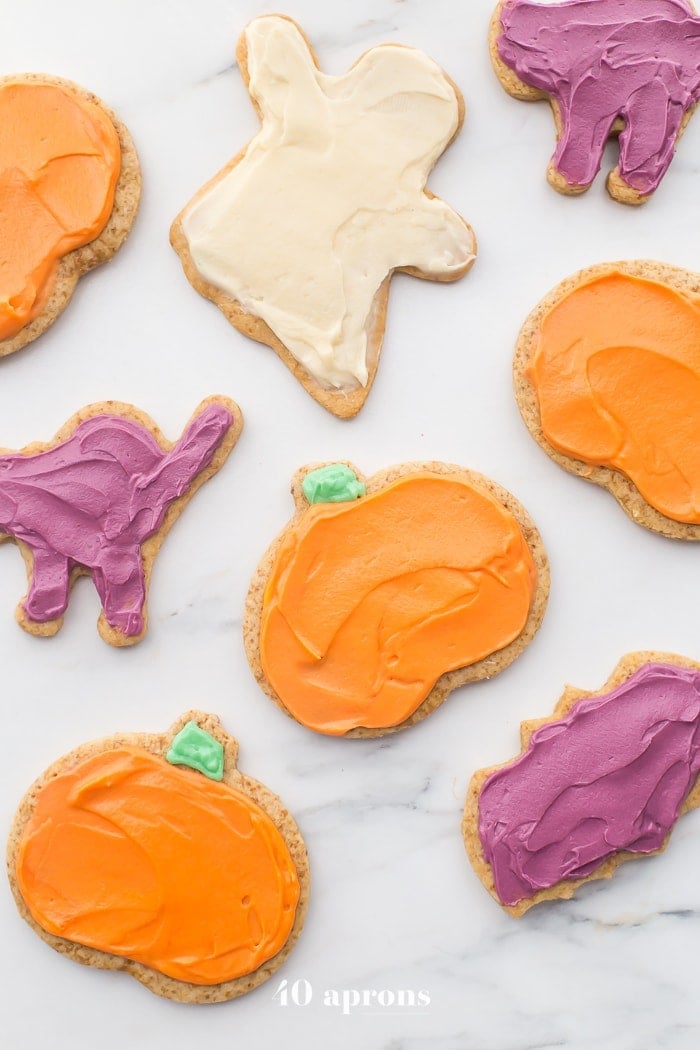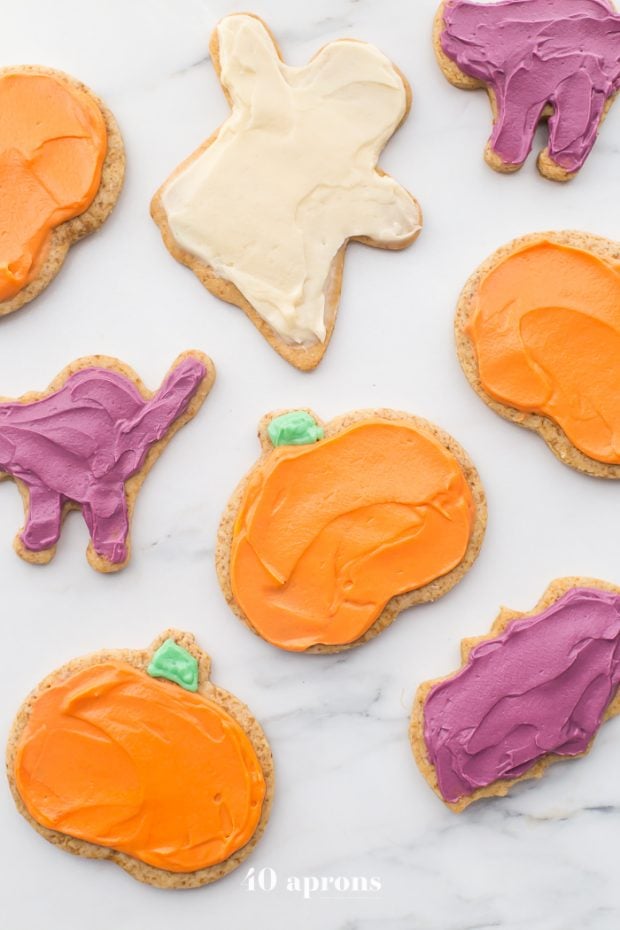 These Paleo Halloween Cupcakes from Elana's Pantry are perfect for your kid's Halloween party or as a snack to take to school! Simple yet festive enough for this glorious holiday.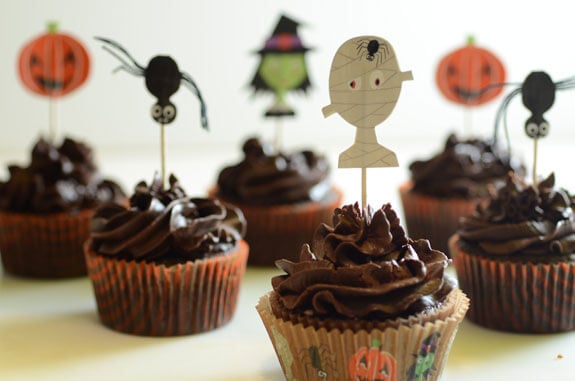 These Apricot Coconut Balls (Gluten Free, Vegan) from Sweet as Honey look absolutely delicious. My favorite thing about Halloween is that I can put cute little eyes on food and it becomes a monster. In other words, I'll take them all, please!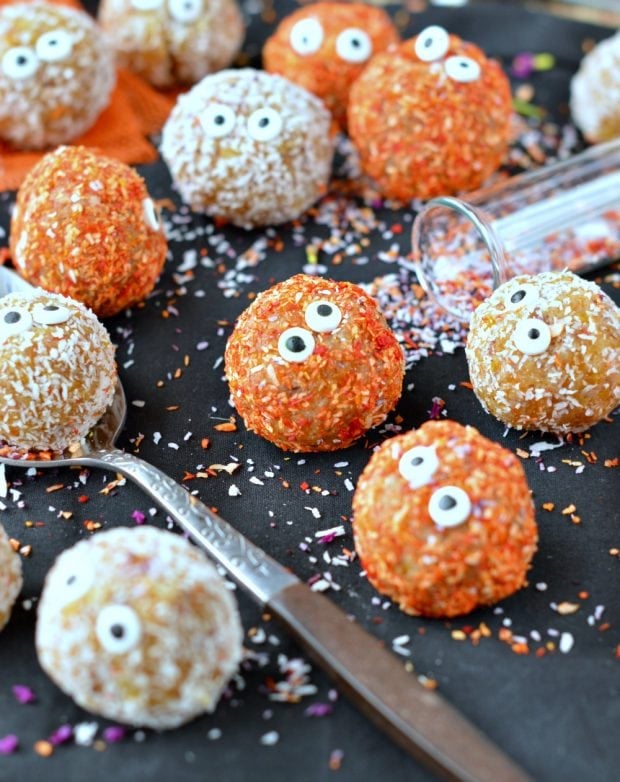 These Mini Pumpkin Cheesecake Jack-O-Lanterns (Vegan, Gluten Free, Paleo) from Food Faith Fitness are so easy to make. Simple, perfect for parties, AND only 200 calories?! OH, YES!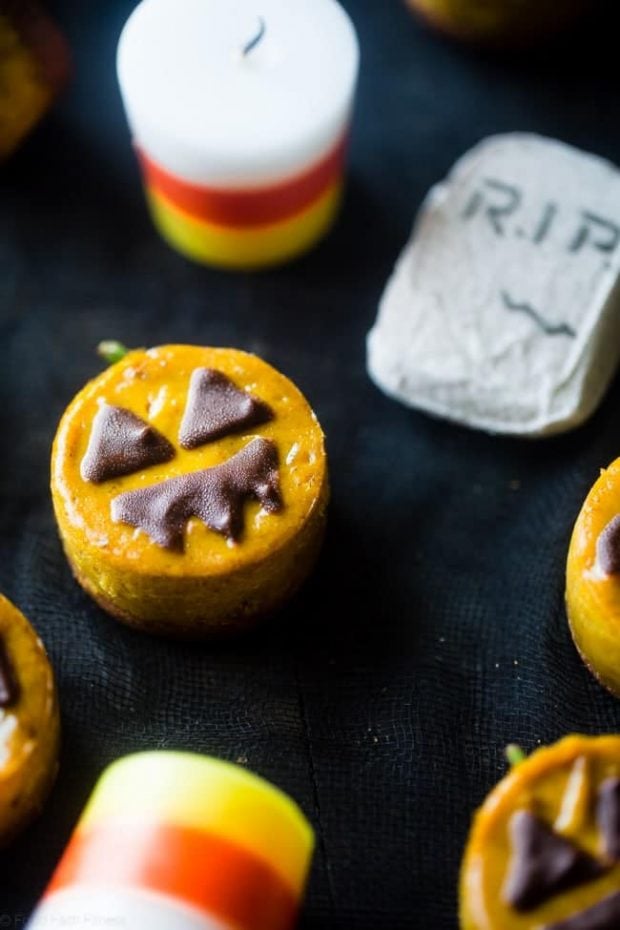 And now, to end the list, we have these Nakd Graveyard Chocolate Mousse Pots (Vegan) from Wallflower Kitchen. Simply adding cute little tombstone cookies to an already delicious chocolate mousse makes for a great Halloween treat!