All About Palmini Pasta

Posted: 02/13/20 Updated: 04/11/23
Pasta is no longer a no-no while on Whole30 or keto! Palmini is an amazing veggie-based pasta substitute that will fill the pasta-shaped hole in your heart.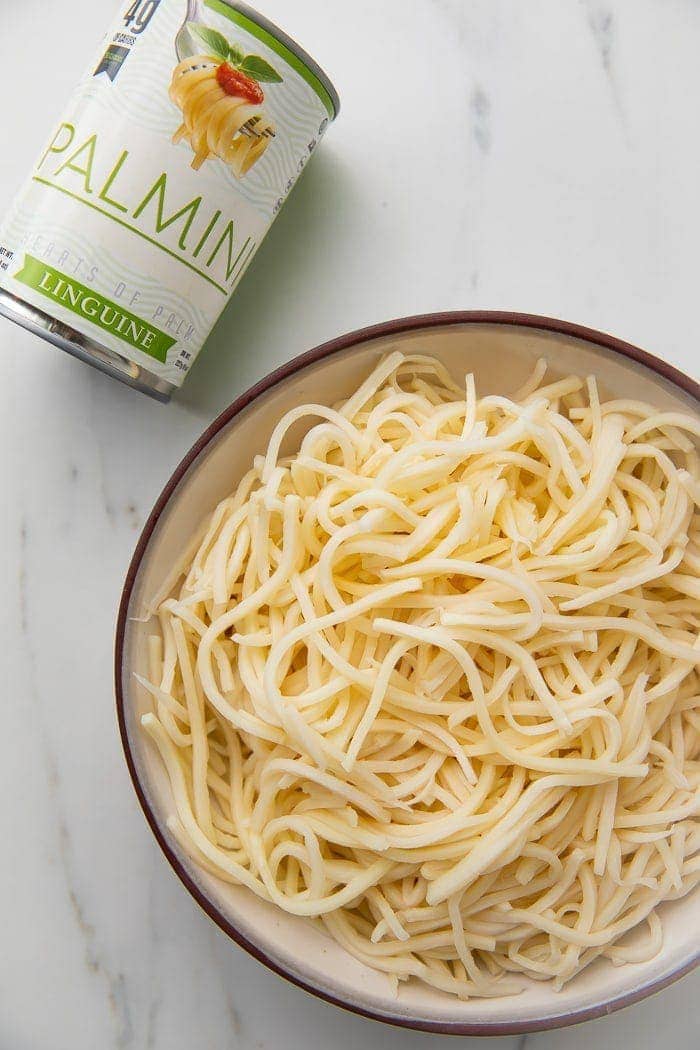 What Is Palmini?
Palmini pasta is an amazing pasta substitute made from the heart of the palm plant.
Hearts of palm look similar to a banana, but when cut into spaghetti- or lasagna-like noodles, they are the perfect low carb sub for your typical starchy pasta.
Palmini has more of a vegetable-like texture than traditional pasta, but their mild taste makes them the perfect way to get all the deliciousness of a pasta dish, but without the carbs.
Even better, Palmini comes precooked. Just add your favorite sauce, heat, and serve!
Palmini is not only low in carbs (4g per serving!), it's also low in calories and naturally gluten-free.
How To Use It
Palmini's website has a ton of recipes for palmini. Palmini ramen? Palmini mac & cheese? Yes, please!
We also think these recipes would be incredible using Palmini:
Whole30 Spaghetti and Meatballs (Paleo)
Sub out the zoodles. Palmini holds up super well in sauce and doesn't get mushy like other pasta alternatives.
Whole30 Cup Zoodles (Whole30 Snack, Paleo)
Vegan Alfredo Sauce
Try it on top of your Palmini for a very veggie Vegan dinner.
Tuscan Shrimp (Whole30, Paleo)
Instead of cauliflower rice, serve over a heaping helping of Palmini.
(Spoiler alert: I have an amazing Palmini recipe coming soon that is ridiculously tasty.)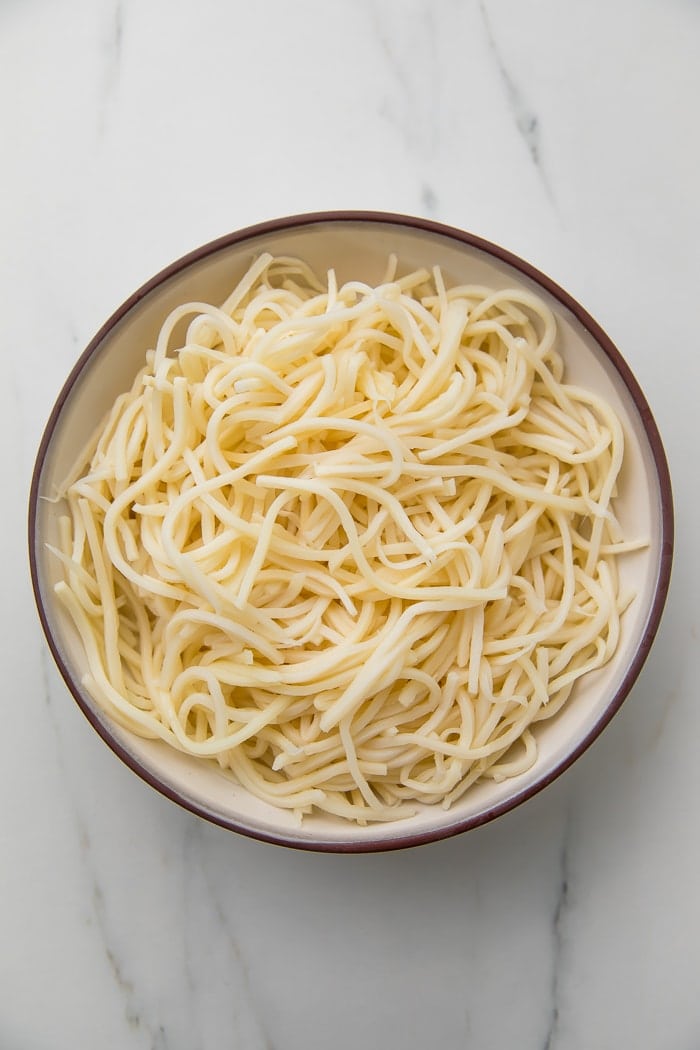 What is palmini pasta?
Palmini is a plant-based pasta substitute.
What is palmini made from?
Palmini pasta is made from the plant hearts of palm, which looks kind of like a banana.
What dishes can I use palmini in?
Palmini holds up well under sauce, and we like it with alfredo sauce, spaghetti sauce, as a ramen substitute, in Asian dishes, and tons of others.
What does palmini taste like?
It has a very light, mild taste, not totally unlike zucchini noodles.
And if you're counting grams of net carbs, make sure you bookmark our Net Carb Calculator to easily calculate carbs for a keto or low carb diet.
More Healthy Recipes You'll Love
Hey – you've made it this far, and now we're best friends! If you make any of these recipes, I'd love for you to give it a star rating ★ below. Make sure you follow me on Instagram, Pinterest, and Facebook, too!