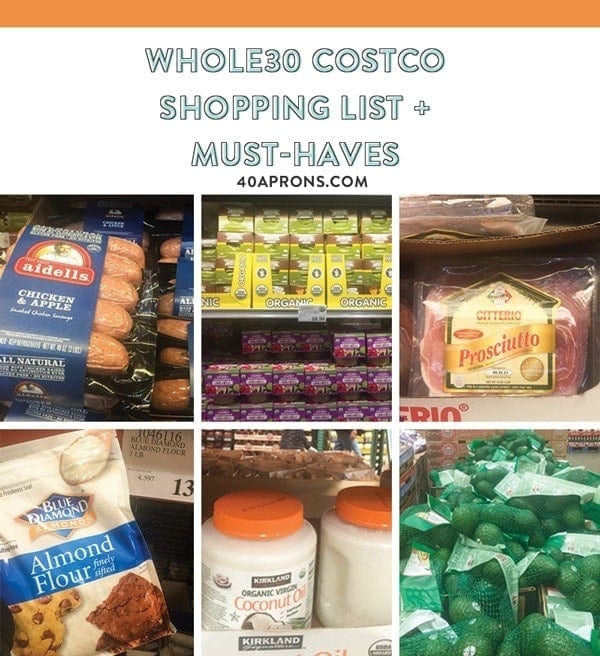 The group Whole30 starts in 3 days… are you ready? Have you downloaded a copy of The Total Guide to the Whole30 and joined our Facebook support group? Have you downloaded the Whole30 prep plan and week 1 meal plan? Get on it, fam! It's almost go time.
When I was at Costco the other day, I realized how many Whole30 must-haves that I just had to share with anyone starting a Whole30 or paleo diet. From compliant chicken-apple sausage to humongo bags of almond flour, Costco is the place to stock up.
I actually don't always find their meat to be priced as well as other places, like Fresh Market boneless skinless chicken breasts and ground chuck on Tuesdays, but in general, Costco is an amazing place to head before you start a round. Without further ado… my must-haves!
Whole30 Books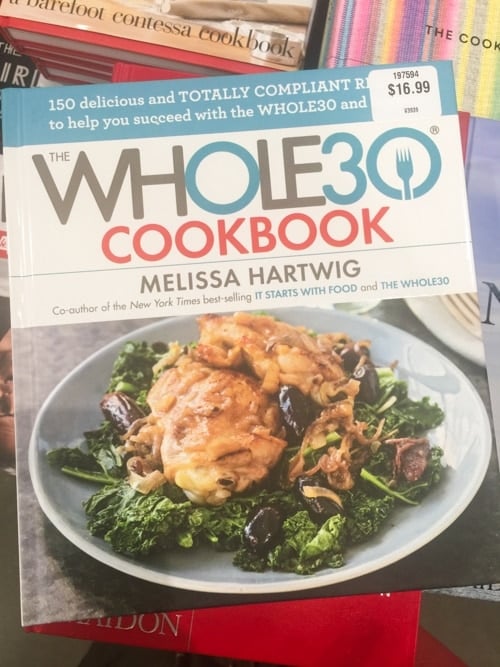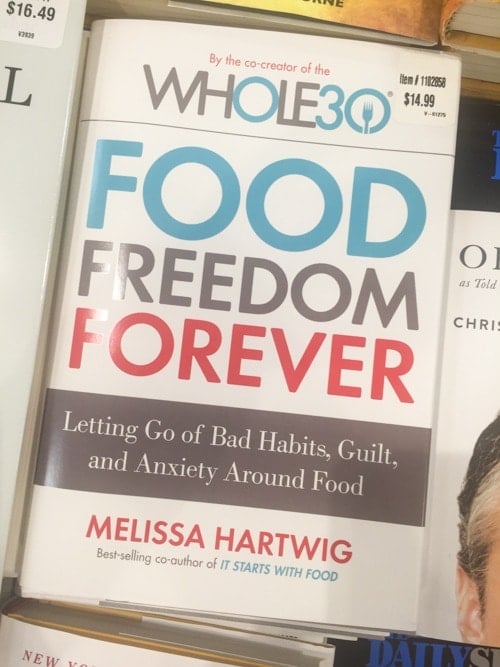 The books, duh. I found both of these at Costco at great prices. I snatched up that Whole30 Cookbook for O for Christmas!
Whole30 Frozen Foods
Stock up on frozen organic berries and fruits for sauces, chia seed puddings, snacks, and breakfast bakes. We pretty much keep that bag of frozen wild organic blueberries in our freezer at all times. And you're definitely going to need a huge bag of organic, mixed veggies in the freezer for quick side dishes!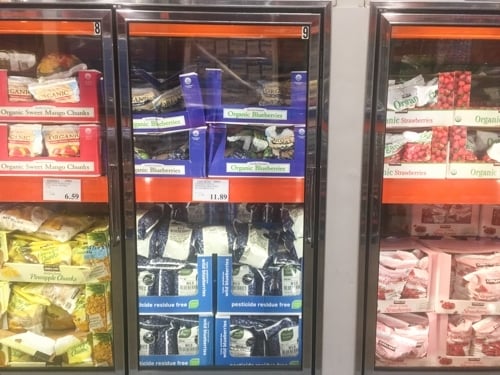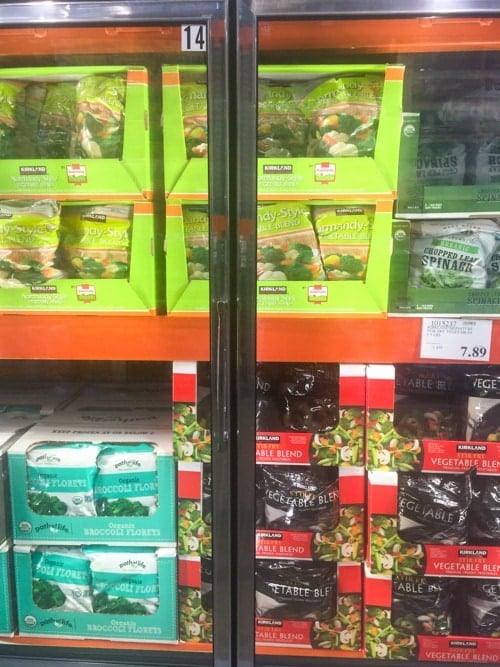 Whole30 Fresh Produce
Get ready: you're about to drop some fresh, fresh dough (OMG, I'm sorry… I didn't mean to reference carbs) on produce. Gear yourself up for that inevitability, and you'll be less shocked by your investment in English cucumbers. Costco is where we ballers go to load up on fresh fruits and veggies, because, I mean, look, 3 pounds of bananas for $1.39?! That's pretty ripe… did you… see what I… OK moving on.
You need approximately 900 apples for dipping in almond butter and wrapping in prosciutto, because eggs get old after day .8. Medjool dates for when you're basically going to rob a See's Candies at gunpoint if you don't get some crack cocaine sugar immediately. Avocados because HAVE YOU LEARNED NOTHING ABOUT US WHOLE30ERS YET?
We keep one of those massive fresh spinach containers in our fridge at all times for a super quick green side dish, and I ate a lot of salsa and baba ganoush with slices of English cucumbers. The rest is, I think, pretty self-explanatory…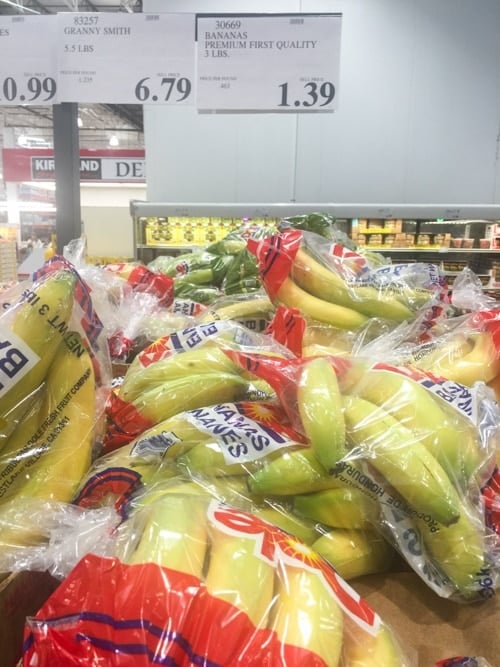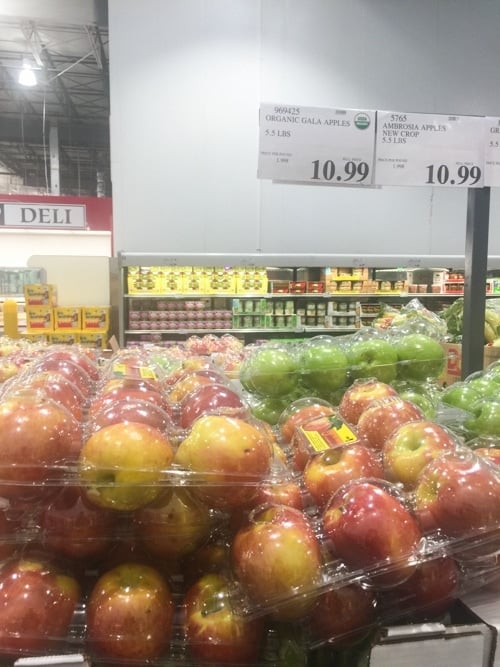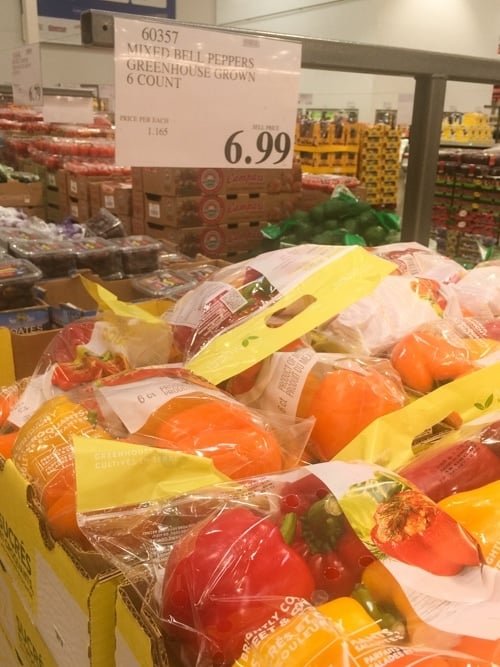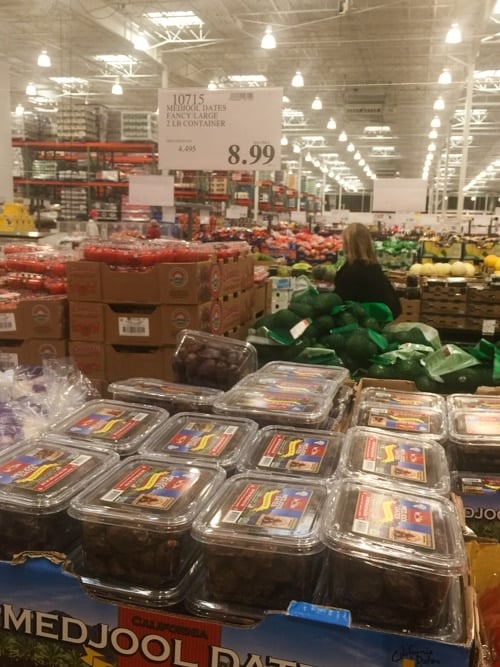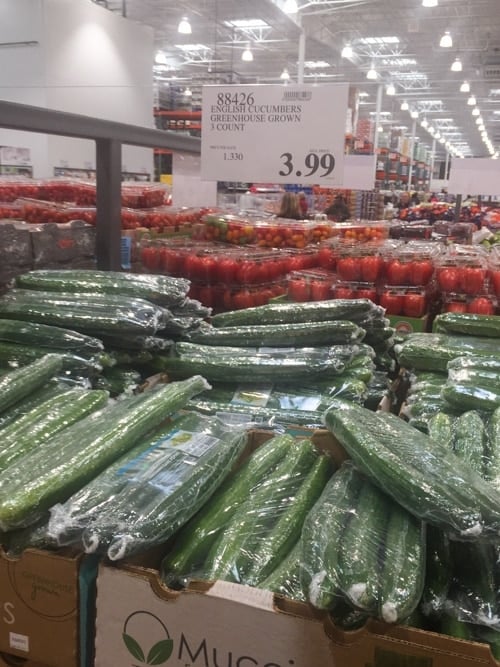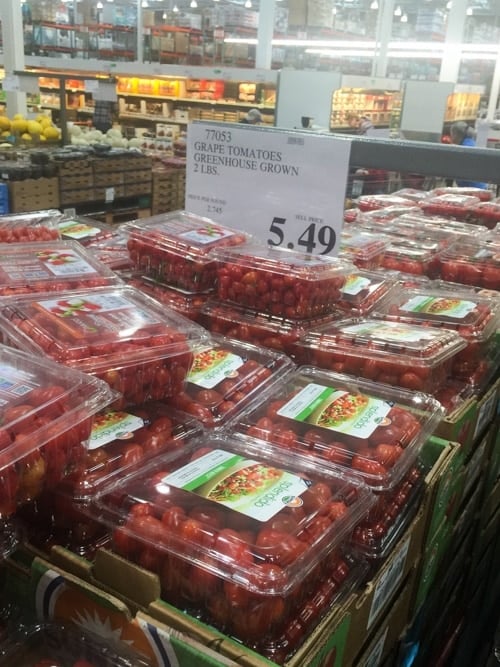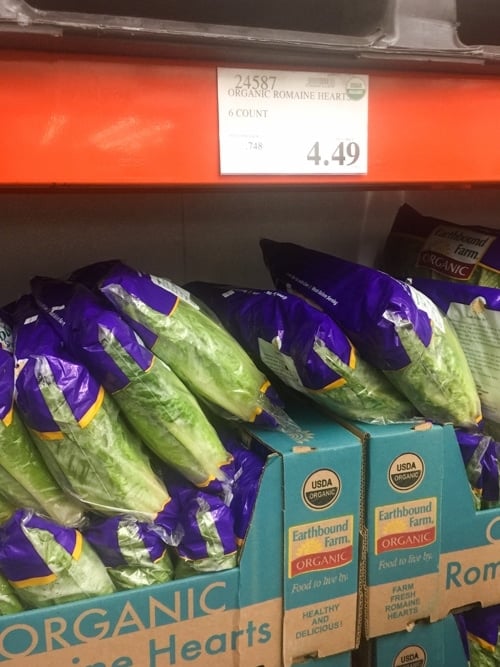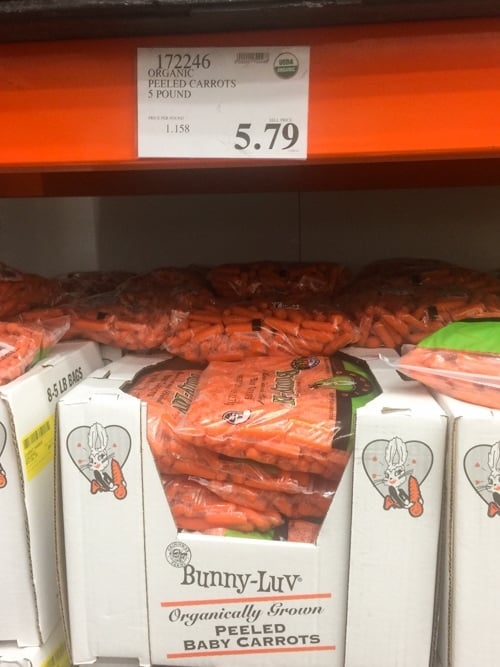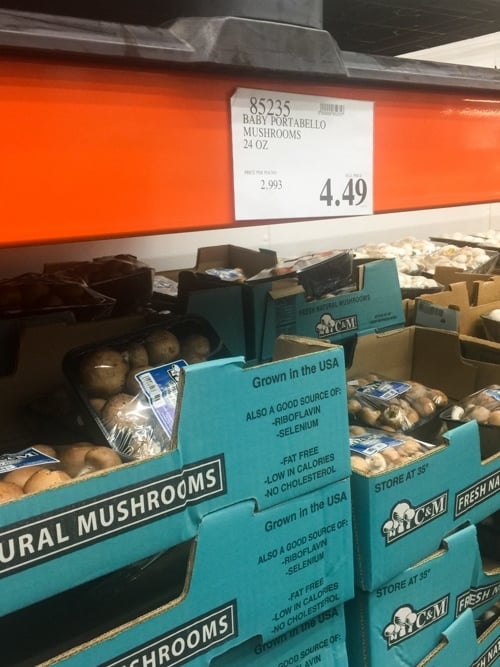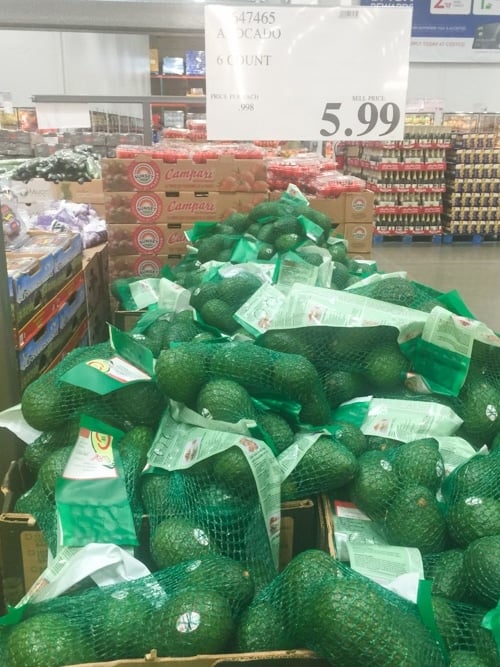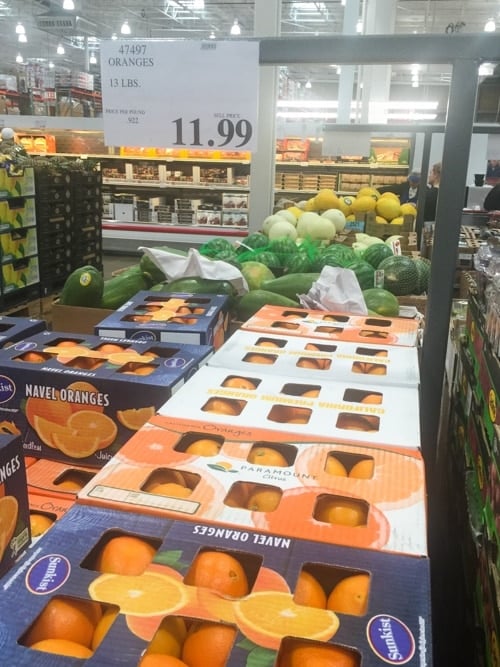 Whole30 La Croix
Whole30 La Croix deserves its own category, because, as you will soon see, La Croix becomes your lifeblood. In fact, I think La Croix becomes your actual blood, or at least 80% of it, because you will guzzle these like, I don't know, they're beer? Wine? All you have left? I kid, I kid.
Seriously, though; you need to stock up on La Croix, and you need to do it now. We love the Curate line, but I found this awesome mix of berry + cran-raspberry + tangerine at Costco the other day. I got 24 for $5.99 which is a pretty good deal, but watch Target + sales + Cartwheel, too, and you can get them for even cheaper. If you find La Croix on sale, you best tell the Facebook support group… I'll leave my threats at that.
Whole30 Meat
You're going to eat a lot of meat on the Whole30, so cozy up to that idea ASAP. We especially loved compliant prosciutto and serrano ham, which we wrapped around apple slices and dipped in almond butter + added to egg bakes, etc.
You'll want to stock up on chicken, ground meat, steak, etc., and Costco is a great place to do that… hence my photos of chicken, ground meat, steak, etc.
Get a package of that Aidell's chicken apple sausage, which is compliant ?, and thank me later when you have 15 minutes to make dinner and zero patience left for making coconut milk-based sauces, grinding your own chicken, and lovingly journaling your blossom-like transformation from jiggly beast to goddess.
We ate grilled chicken strips on salads and mixed with chimichurri, and I believe the smoked pulled pork is compliant, as well. Make sure you double check, since I'm basically the worst proofreader ever and therefore a terrible Whole30-compliant-ingedients-checker.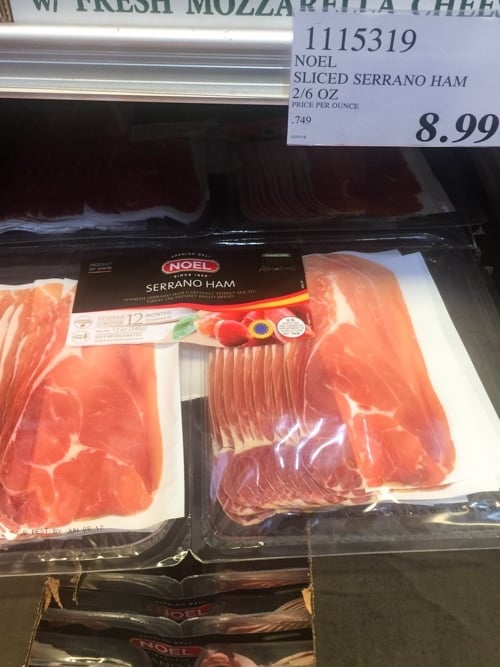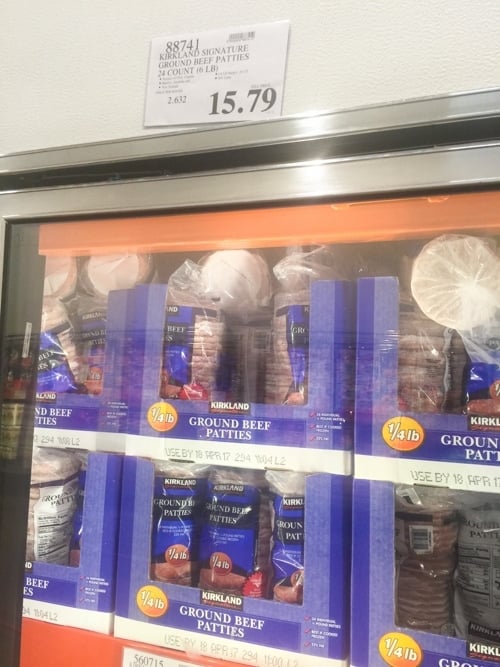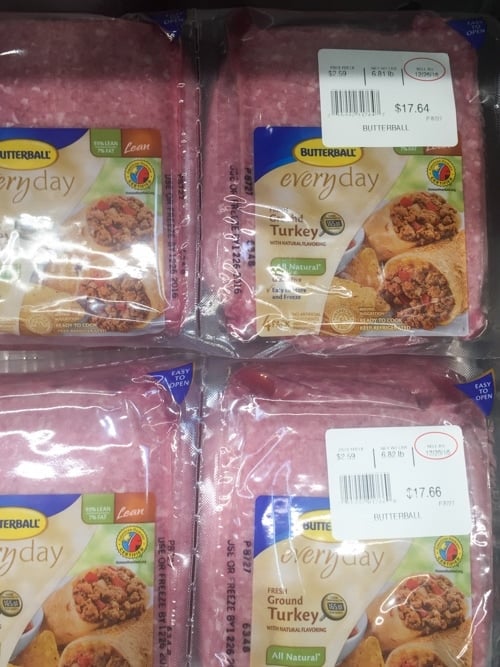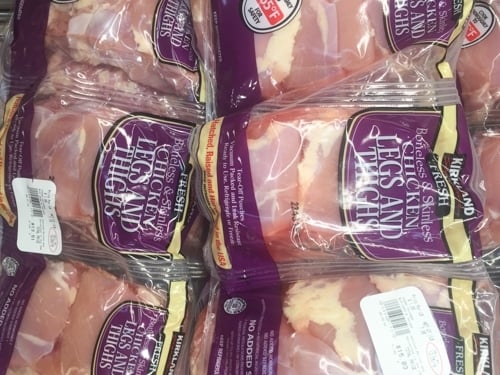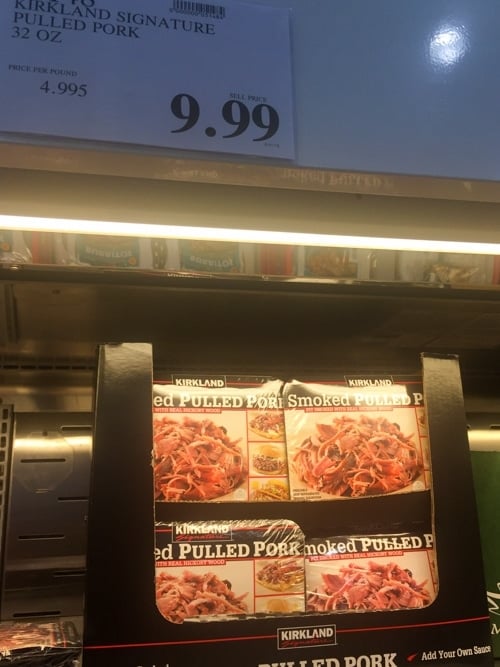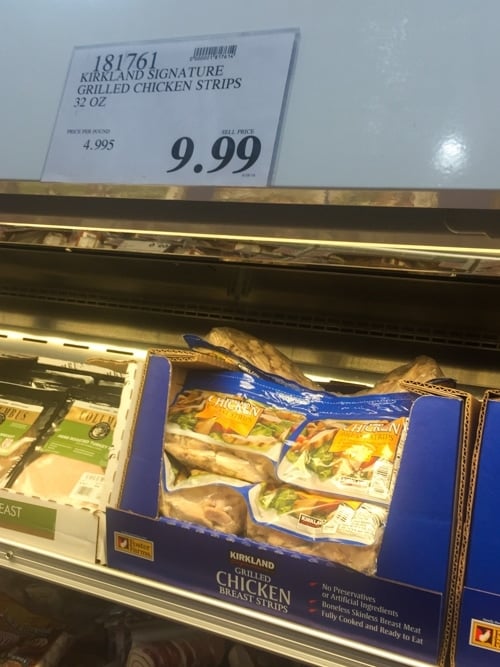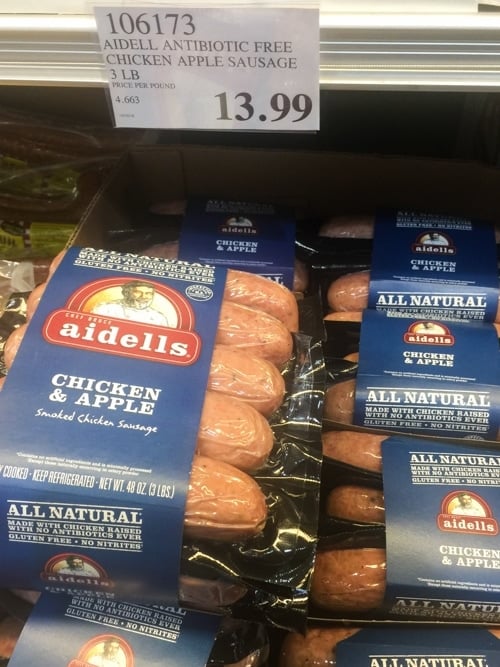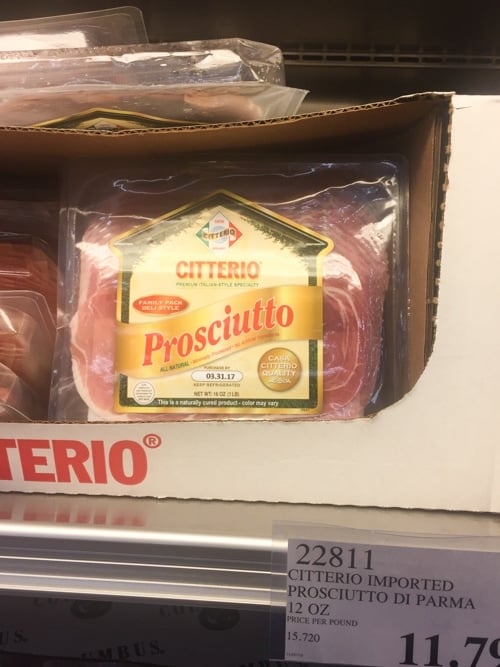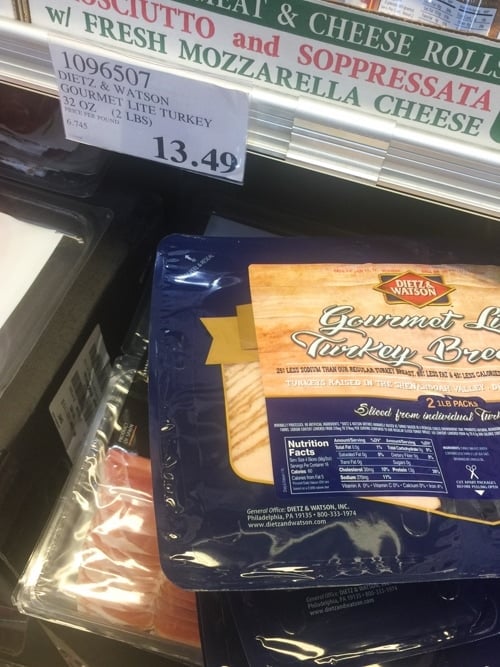 Oh, and that Costco chicken salad? Totally not compliant – it has all sorts of weird additives, like dextrose, as well as dairy. But if you're craving that killer chicken salad, try my Shredded Chicken Salad (Costco Style) instead.
Whole30 Eggs + Dairy
Dairy?! I know… I said the d-word. But you should stock up on Kerrygold butter to make incredible ghee at Costco, where it's actually *sort of* affordable. A jar of ghee goes a long way, though, so I definitely recommend it… like forcibly recommend it.
You'll probably need unsweetened almondmilk, too, although the Whole30 reps recommend coconut milk over almond milk anyway. And, of course, lots and lots of eggs.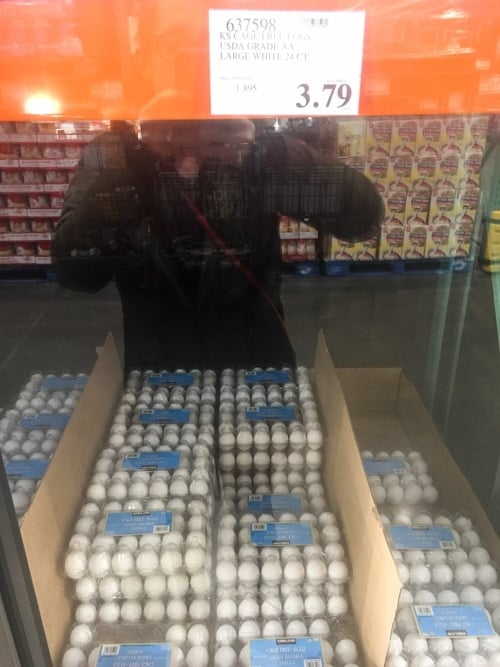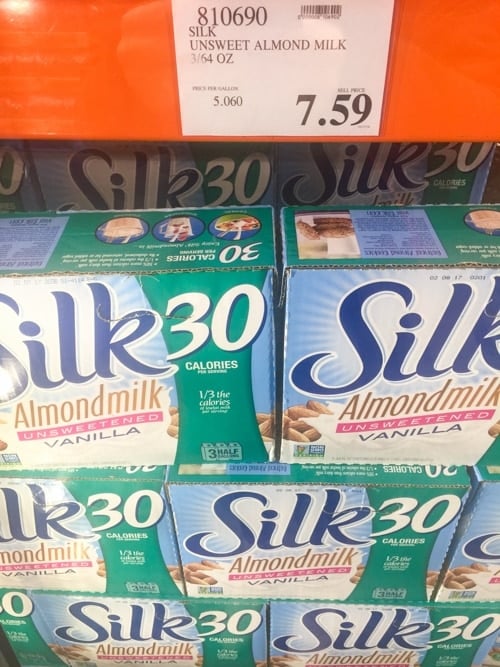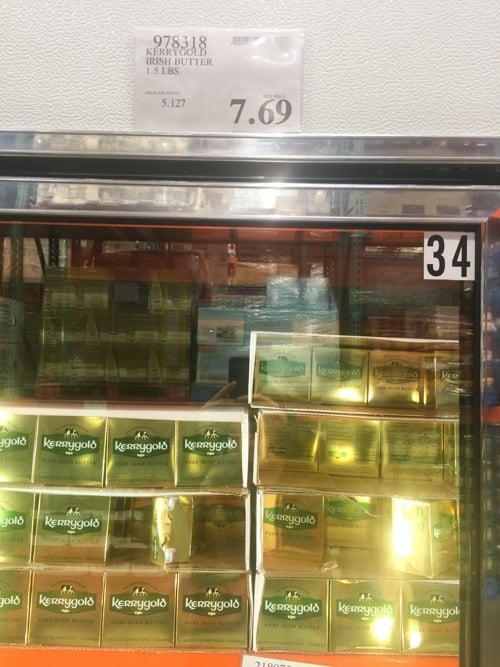 Whole30 Nuts + Fats
Again, not a super recommended food from Whole30 reps, but we ate a lot of almond butter. Let's face it: I got so freaking tired of animal protein I thought I might shoot someone (like, you, Moderator Tom, Chief No-You-Can't-Have-That-Cheryl at Whole30.com). I figured it was better to evade voluntary manslaughter and just eat the almond butter, so.
We stock up on the raw cashews at Costco regularly, for cashew cream, paleo cereal, etc., but I couldn't find it on my very last trip, so accept this replacement photo instead…
We also used a veritable ton of coconut oil, olive oil, and avocado oil during our Whole30s. You could totally use avocado oil instead of light-tasting olive oil when making mayo, and we love this type we get from Costco.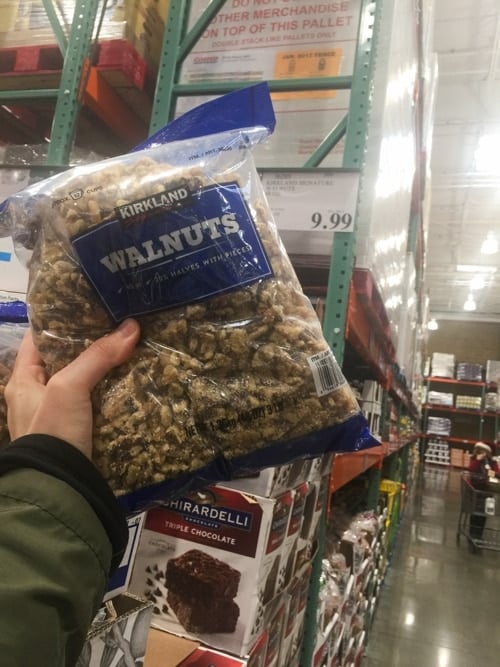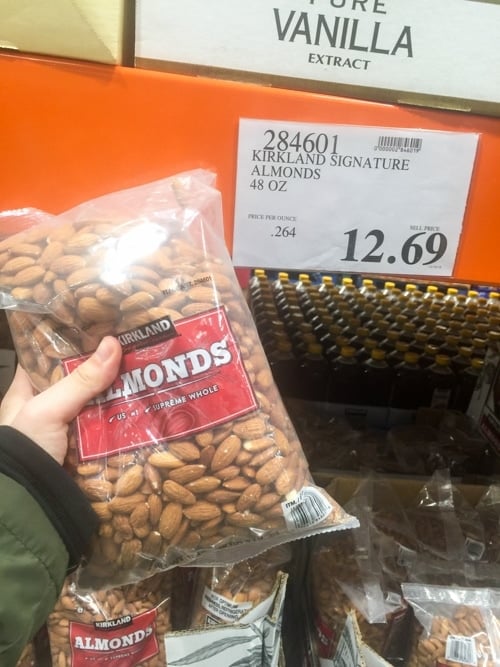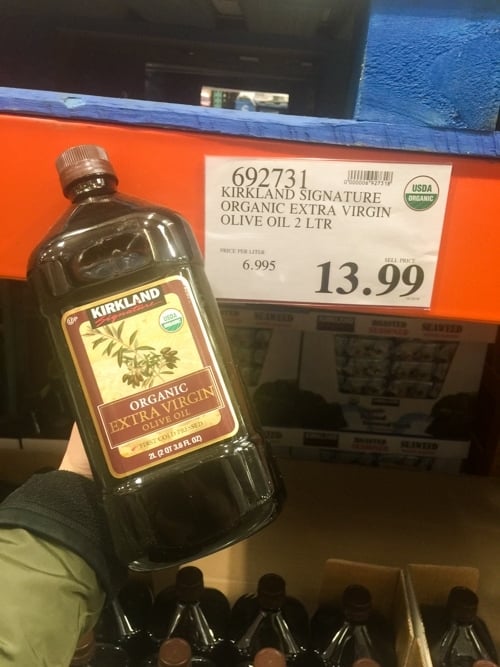 Whole30 Everything Else
Now we arrive at the "if it feels good (and is very strictly compliant), do it" portion of our tour. Delicious-looking salsas, high-quality canned tuna, actually-reasonably-priced almond flour… I couldn't fit these must-haves into any other category without getting weirdly granular, so they'll have to sit together.
We got pretty much all of this for our Whole30s and honestly used it all. I was pretty impressed to find compliant marinara sauce, and those raisins are actually quite simple and whole, too… unlike those at the bulk section of Whole Foods. Stock up on all the things!
I loved having the Wholly Guacamole pouches for backup or when avocados were expensive, and I sent it to work with O on his "taco salads."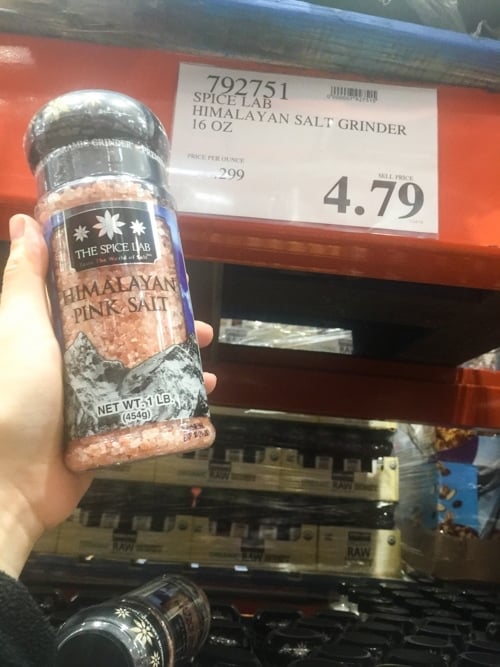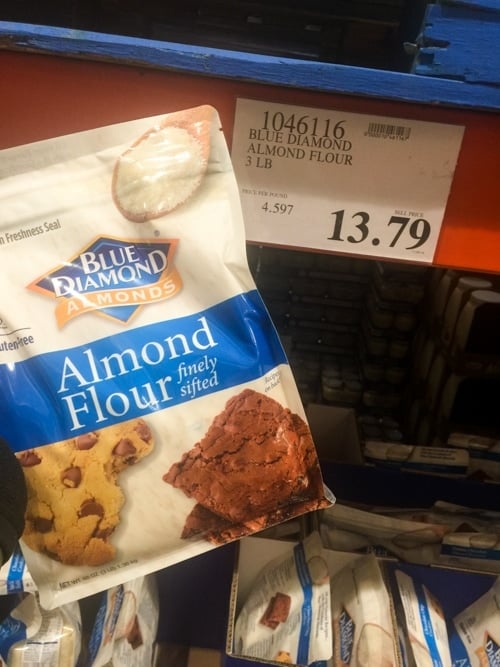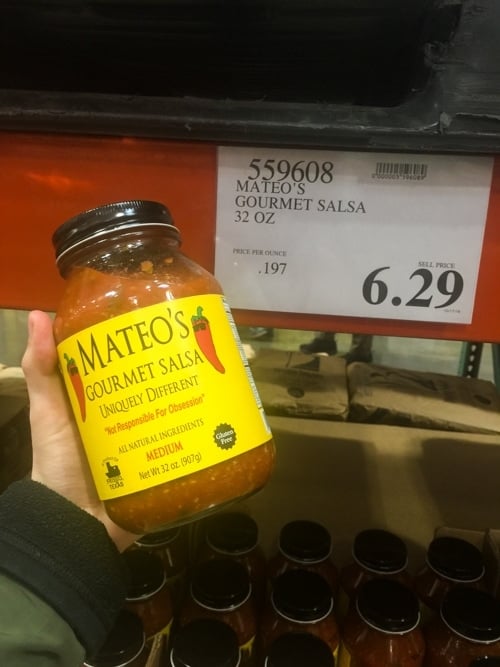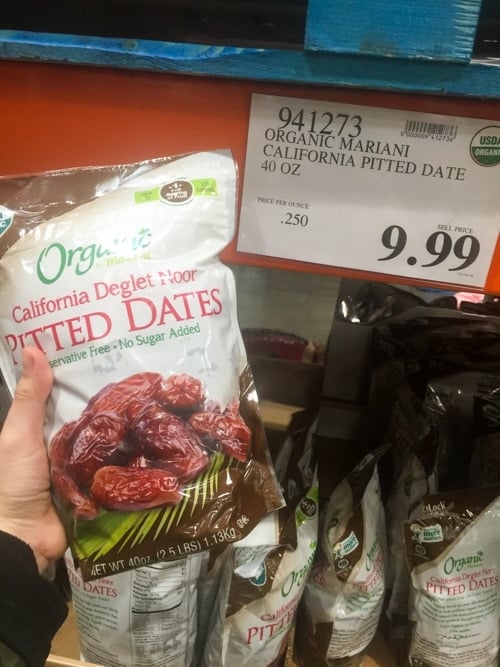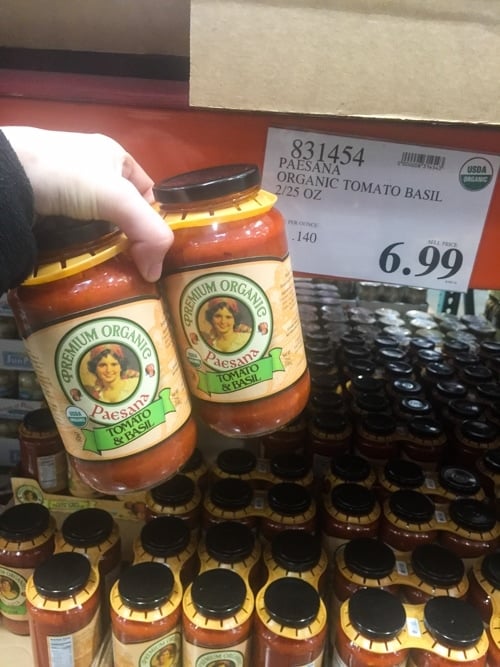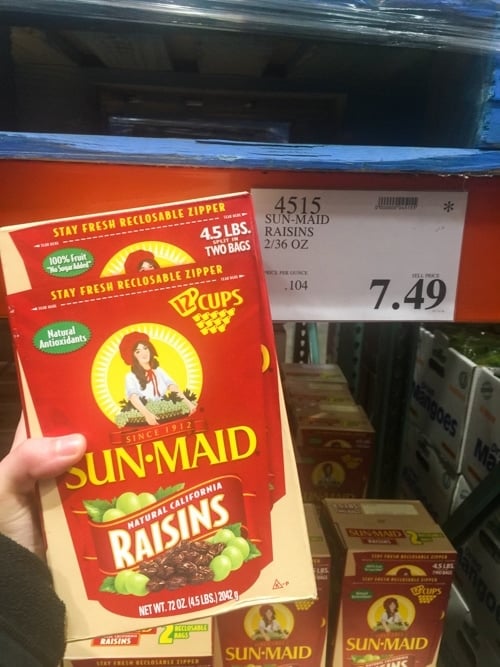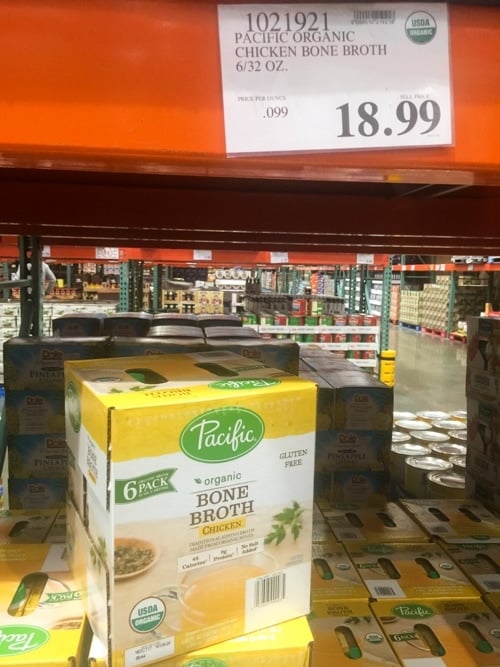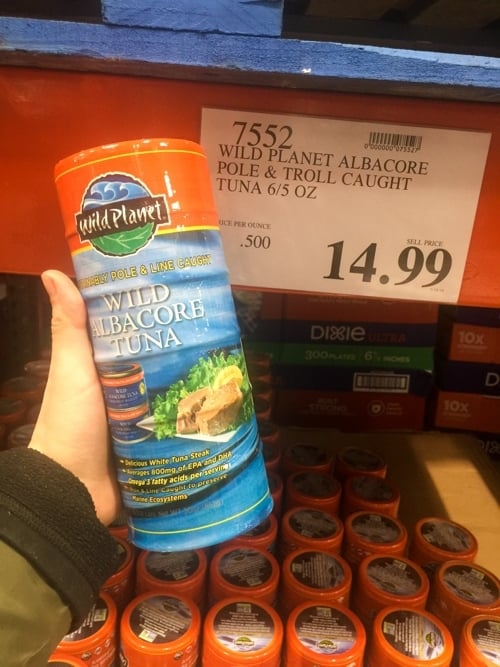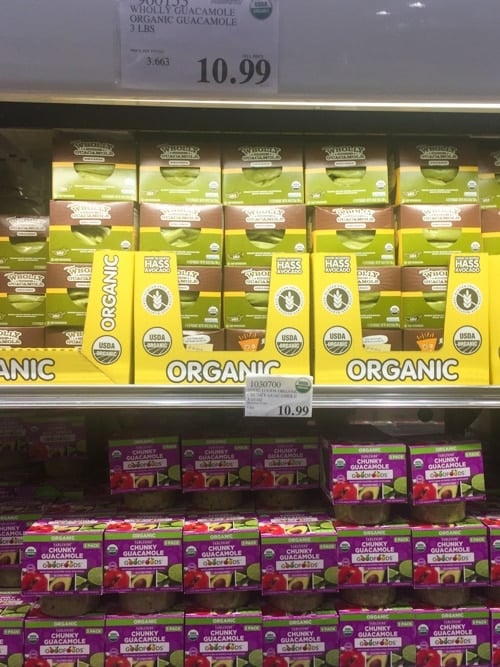 Are you going on a Whole30 soon? What are your must-haves?