Show of hands: who hates alfredo?
You.. there, in the back. GET OUT. You are but a robot amongst us, sent to destroy the empire.
The alfredo empire of deliciousness, that is. Uh.. I digress. Another show of hands: who loves the fat and calories in a bowl of creamy, rich fettuccine alfredo?
You.. there, in the back. GET OUT. I hate you for your metabolism.

Alfredo has always been one of my favorite pasta sauces, but I tend to reserve it for a special occasion treat, due to the high amounts butter, cream, and cheese. And then… I found this. We typically associate cottage cheese with gummy bites at an assisted-living center or our tiny-ass dog Magnolia, whom we were instructed by the vet to feed cottage cheese mixed into her dry food so she'd put on some pounds (11, going on 12! But we still tell everyone she's a week-old lab, for the sake of O's masculinity). But think again, people! Blended with some other ingredients, it transforms into a luxurious, creamy sauce, at a fraction of the guilt and hippyness.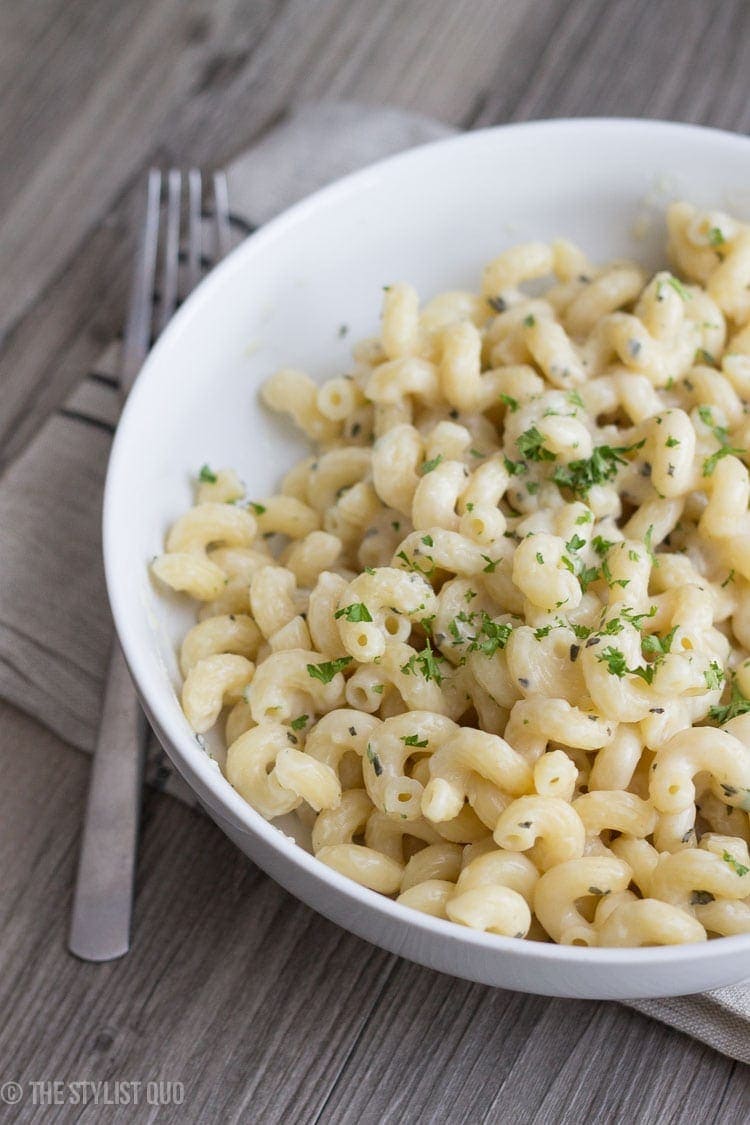 But be warned. You might have to fend off dozens of requests a day for this stuff. I'm not lying.
The first time I made this, O ate his bowl–and subsequently licked the bowl clean–in total silence.
"He hates it," I told myself. "Oh well. It's still so much better for us, and I think it's pretty damn delicious."
An hour later.
"That was the best thing I've ever had," O spouts, unprovoked. "Can we have it again tomorrow?"
No. No, we can't. But "tomorrow", he repeated the question. I repeated the answer. I need variety, dammit! No matter how good something is. The day after "tomorrow", he repeated the question, and I, the answer. And so on, until I caved and whipped it up the next week. And then the week after that as a sorry-I'm-going-to-St.-Louis-without-you-and-leaving-you-to-fend-for-yourself dish. I'm not exaggerating in claims of how insanely good this stuff is.

I pretty much followed a Food.com recipe to the T, adding a bit of dried basil and oregano for funzies. This would be frightfully good with a hefty helping of Cajun seasoning mixed in, and perhaps some shrimp, red bell peppers, and chicken, for a Cajun alfredo. Stir in some fresh spinach and tomatoes for a nice Florentine (plus the tomatoes, for propriety's sake). It's delicious just as it is!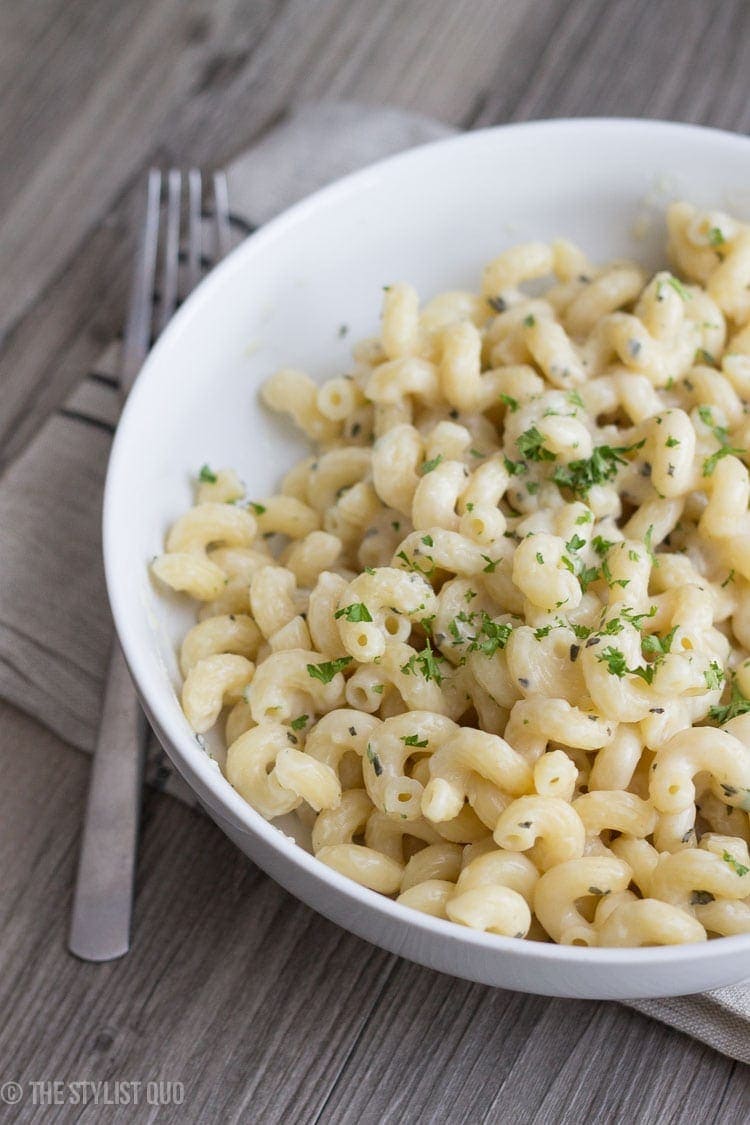 Make this. But after you've served it to those hungry mouths, remember.. I told you so.
Cottage Cheese Alfredo
A rich, creamy alternative to heavy alfredo, made with cottage cheese. Tastes just like the real thing.. or maybe even better!
Ingredients
1

cup

milk

(skim for low-fat)

1/2

cup

cottage cheese

(low-fat cottage cheese to make this recipe low-fat)

1

tablespoon

cornstarch

1/4

teaspoon

salt

1/8

teaspoon

pepper

1/4

teaspoon

garlic powder

, or more to taste

1/2

cup

grated Parmesan cheese or Romano cheese

dried basil

, to taste

dried oregano

, to taste
Instructions
Put all ingredients, except basil, into food processor or blender and blend until smooth.

Pour mixture in small saucepan and add basil and oregano. Cook over medium-low heat until heated through and smooth. Add more basil, oregano, salt, or pepper (or other seasonings), to taste.

Let cook on very low heat for 10 minutes, stirring occasionally. Add cooked pasta right before serving and let soak in for a couple minutes. Add spinach, other veggies or meats now, and serve!
676