30 Grain Bowl Recipes

Posted: 03/09/21
Grain bowls are easy, versatile ways to get a ton of protein, fiber, and flavor – and they'll never leave you bored or hungry. These 30 grain bowl recipes cover a variety of satisfying flavor and texture combinations for nutritious meals you're sure to love!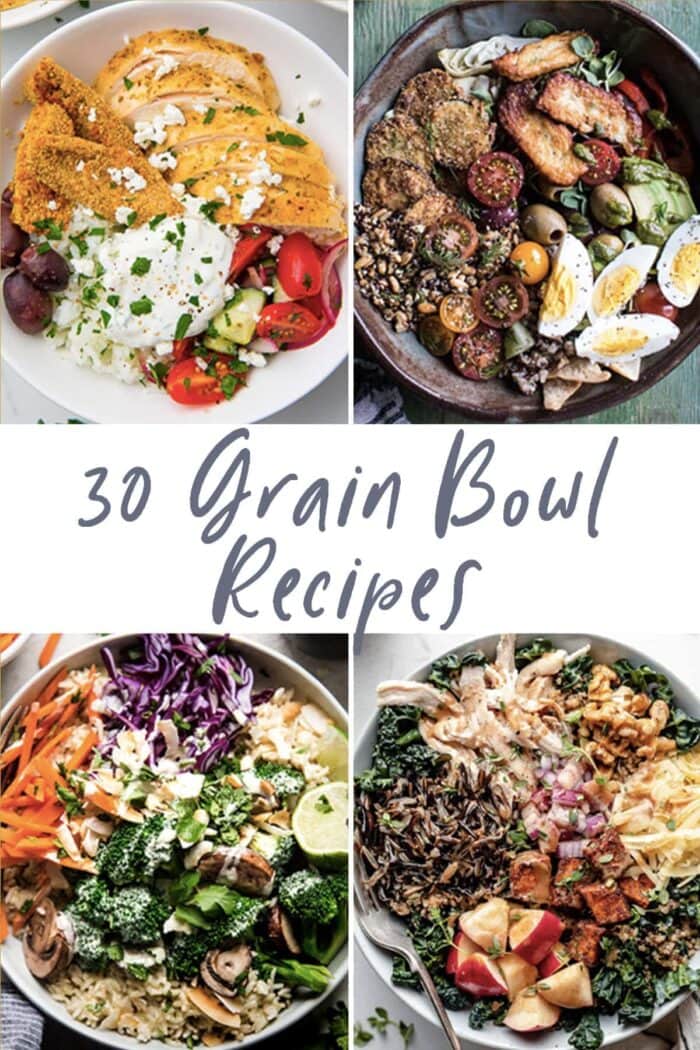 What Goes Into a Grain Bowl?
Oh, anything you want, really! Of course, some ingredients will pair better than others, but honestly there's no limit to the number or types of ingredients you could put in your bowls. If you're branching out on your own, remember these four basic grain bowl components…
Grains
Proteins
Veggies (or fruit)
Sauce
To really put it over the top, you can add in the fifth magical component – garnish. You can include as much or as little of each component as you like. See? Grain bowls couldn't be easier!

If you're still unsure about what to pair with what, check out these 30 amazing grain bowl recipes to get you started!
30 Grain Bowl Recipes
---