OK, so.. sofritas, it's not a thing. I mean, it's a thing. But it's not a real thing. It's a Chipotle thing. I think?
(I hereby ban the letters t, h, i, and n, in said order, from the remainder of this post!)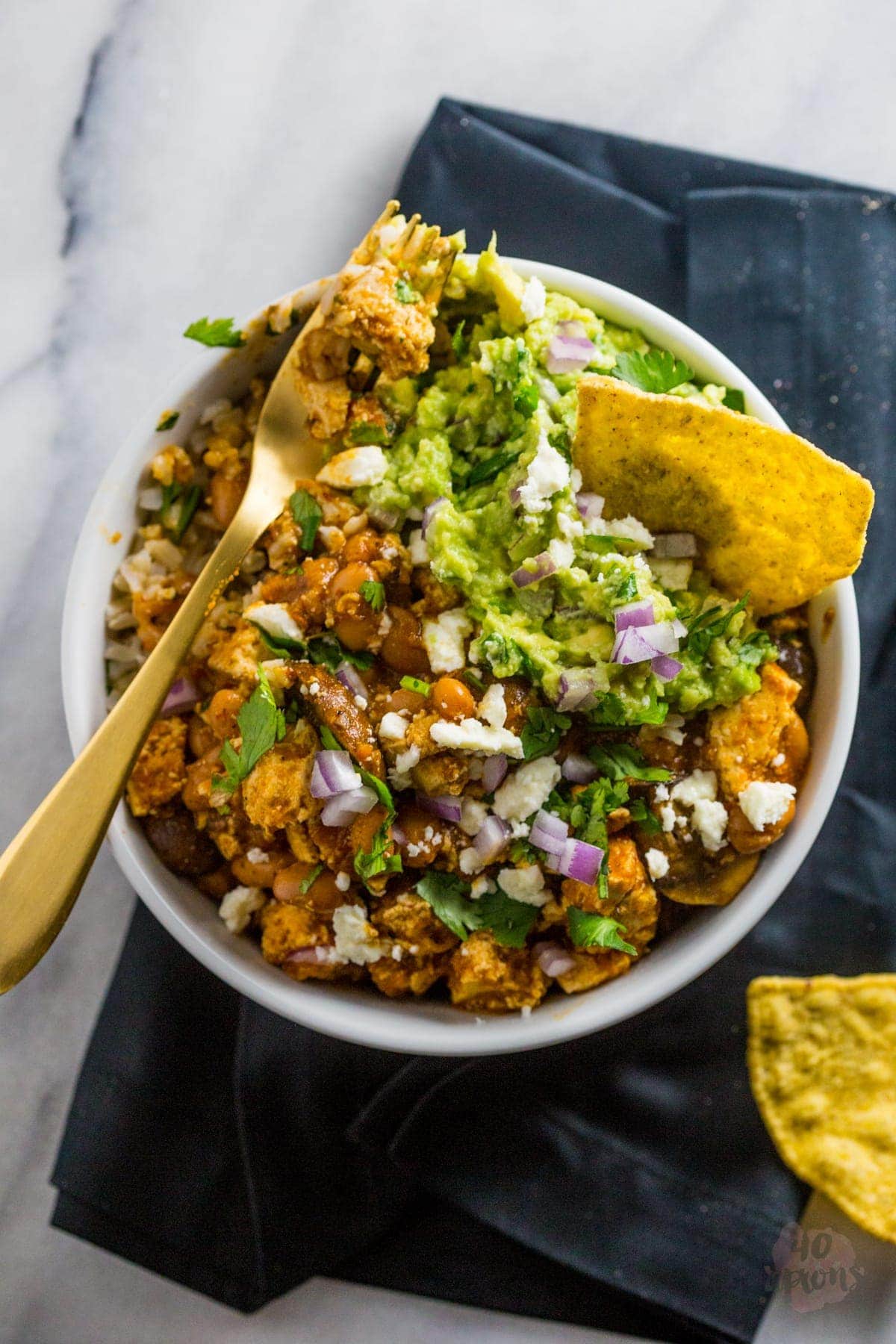 But anyway, I thought it was an actual established smoky saucy tofuy dish, but my extensive research (read: cursory Google search) has led me to determine that it's a Chipotle dish.. which means:
We've got Chipotle to thank.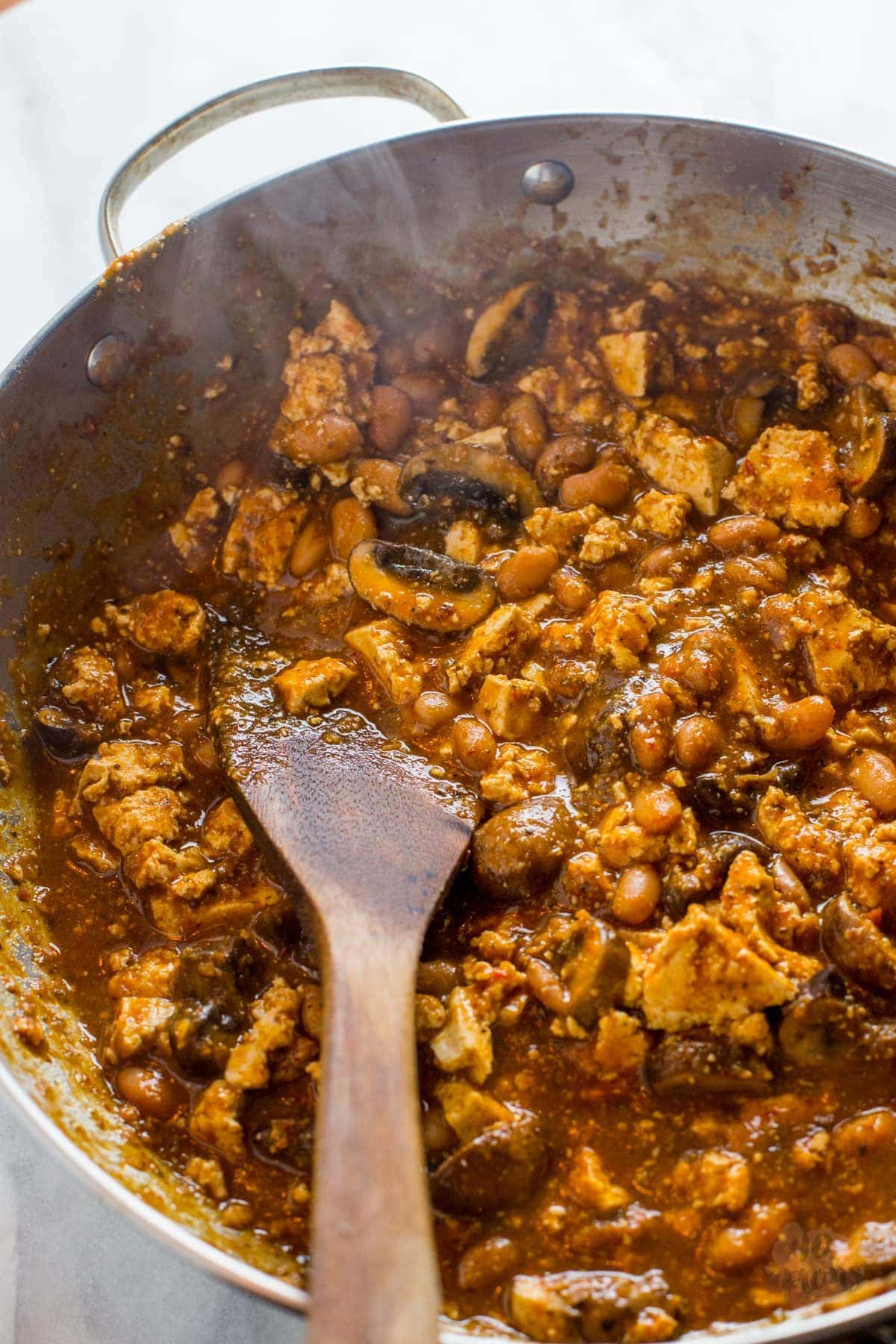 Thank you, Chipotle, for such an intensely flavorful vegetarian take on a Mexican meaty main course. Thank you, Chipotle, for a healthier option when we're craving Mexican comfort food. Thank you, Chipotle, because this stuff is cheap, y'all. I mean, not at Chipotle, because I can't get over the fact that Chipotle charges you for chips and salsa and so I, like any reasonable human being, boycott their establishment.. but that's not the point, OK?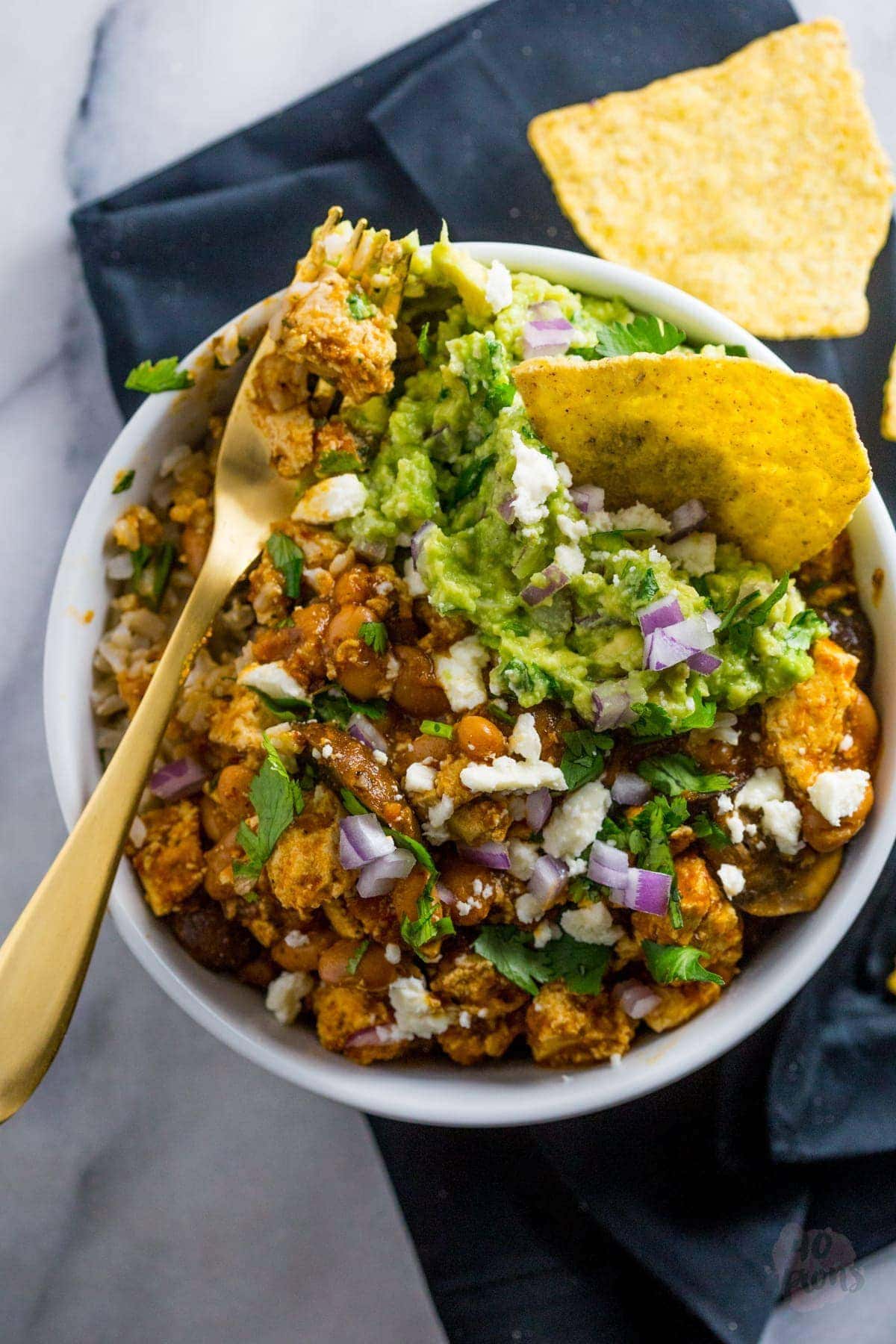 So, if I lost you at the term sofritas–and if not then, then with my circuitous prose–let me catch you up. Sofritas is essentially browned, crumbled tofu with beans in a smoky, spicy, super flavorful sauce. You can load it into burritos or tacos or just eat over rice with some guac, and you miss all of the funky parts of tofu and narrow in on all the perfect parts. What that means is.. even if you "don't like tofu", you will love this stuff.
I adapted this recipe from the lovely Lindsay at Pinch of Yum by adding mushrooms, pinto bean aquafaba (fancy way of saying I didn't drain the beans), upped the garlic, and served over brown rice instead of white.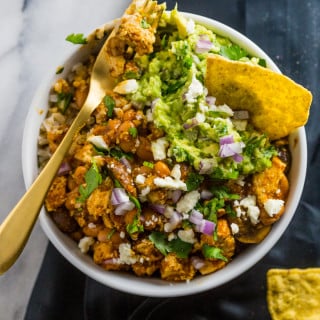 Tofu Sofritas Bowl
Ingredients
1

tbsp

roasted poblano pepper

2

tablespoons

adobo sauce

3-4

cloves

garlic

½

cup

fresh tomato salsa

2

tablespoons

coconut or avocado oil

½

teaspoon

salt

1

picnh

a pinch of sugar or honey

1½

cups

uncooked brown long grain rice

4-5

tbsp

limes

2

pieces

large handfuls fresh cilantro

1-2

tbsp

Oil of choice

, for sautéeing

8

ounces

baby bella mushrooms

, sliced

16-

ounce

block extra-firm tofu

1 14-

ounce

can pinto beans

, rinsed and drained

2-3

pieces

avocados

½

cup

minced red onion

1

tsp

minced red onion

1

tsp

crumbled feta

, cotija, or queso fresco

1

tsp

chopped cilantro
Instructions
Roast your poblano pepper: carefully hold the pepper over the flame of a gas range, until skin turns dark and blistered. Rotate to treat entire pepper. Alternately, preheat your broiler and lay the pepper 6 inches or so from the heat, directly on the rack with a baking sheet on a rack underneath to catch any liquid. Broil until the skin turns dark and blistered then turn over to treat all sides. Let cool slightly

Make the rice: cook rice according to package directions, adding juice of 2 limes. Fluff rice with a fork when done and stir in a handful of chopped cilantro and generous pinch of salt.

Make sofritas sauce: remove stem from roasted poblano pepper and place in food processor or blender, along with chipotle peppers, adobo sauce, salsa, oil, salt, and sugar or honey. Pulse until mixture becomes a mostly smooth paste.

Make sofritas: slice tofu and press with paper towels to dry. Heat a glug of oil over medium-high heat and then fry mushrooms until softened. Add another glug of oil, then fry tofu until beginning to turn golden and get crispy. Scramble the tofu with a spatula or wooden spoon, then add in sofritas sauce and undrained pinto beans. Simmer about 15-20 minutes, adding more water if necessary.

Make guacamole: Scoop the flesh of avocados into a bowl, then mash. Stir in minced red onion, a handful of chopped cilantro, and juice of 2 limes. Season generously with salt.

Assemble the sofritas bowls: ladle sofritas over rice, then a generous spoonful of guacamole. Garnish with red onion, cheese, or cilantro, if desired.

Remove stem and place in a blender or food processor with the chipotle peppers, adobo sauce, salsa, oil, salt, and sugar.
Recipe Notes
Pulse until a mostly smooth paste forms.
Nutrition Facts
Tofu Sofritas Bowl
Amount Per Serving (6 g)
Calories 272
Calories from Fat 108
% Daily Value*
Fat 12g18%
Cholesterol 1mg0%
Sodium 1670mg73%
Potassium 711mg20%
Carbohydrates 32g11%
Protein 13g26%
Vitamin A 1705IU34%
Vitamin C 6mg7%
Calcium 106mg11%
Iron 4mg22%
* Percent Daily Values are based on a 2000 calorie diet.
You know what would go well with this? Uh.. a freaking chelada!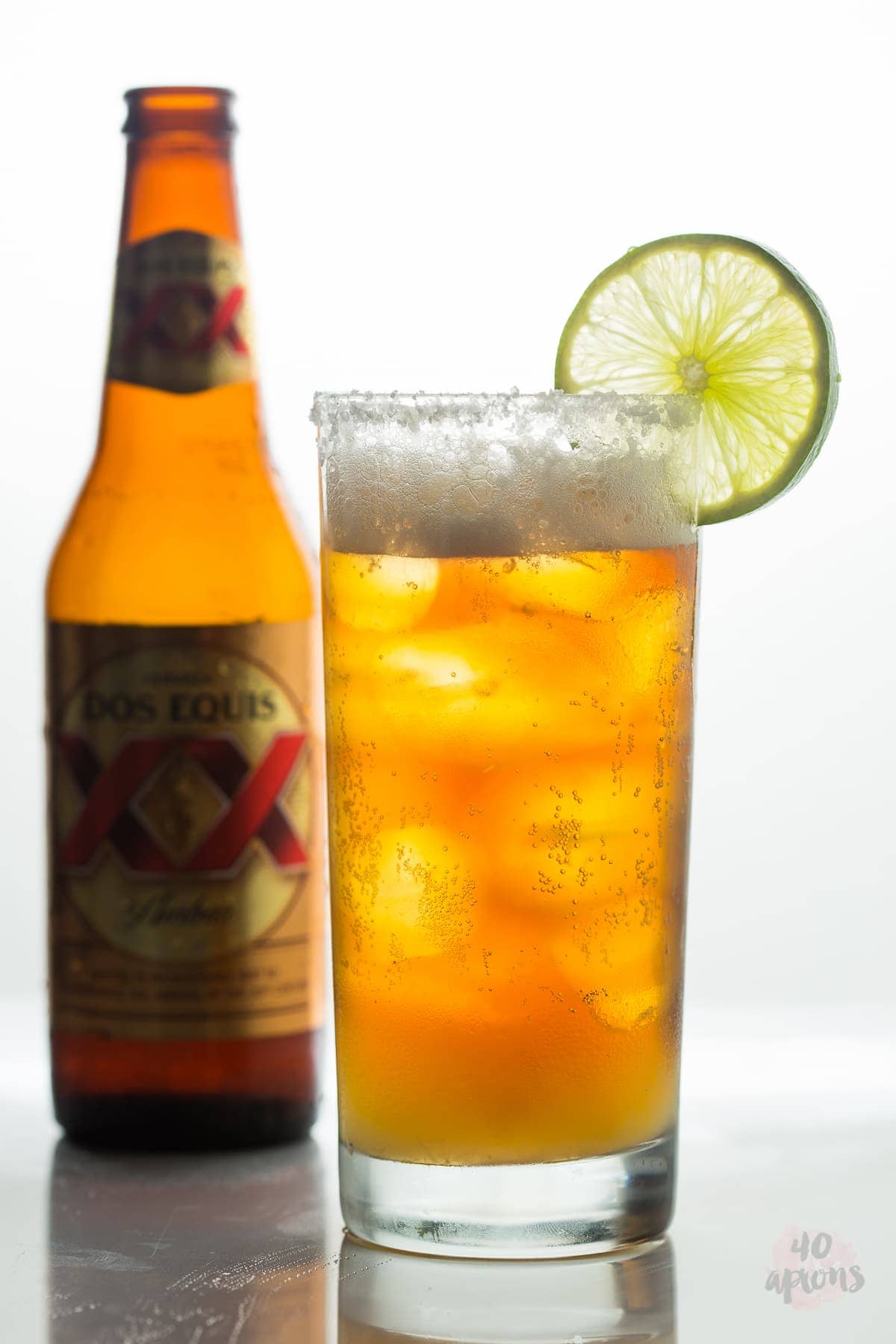 And avocado salsa!