The Best Themes for Food Blogging

Posted: 04/29/21 Updated: 05/11/22
When it comes to theming your food blog, anything goes – but how do you know which food blog theme is best for you? These tips will give you a little food-for-thought and a place to start as you design your beautiful food blog.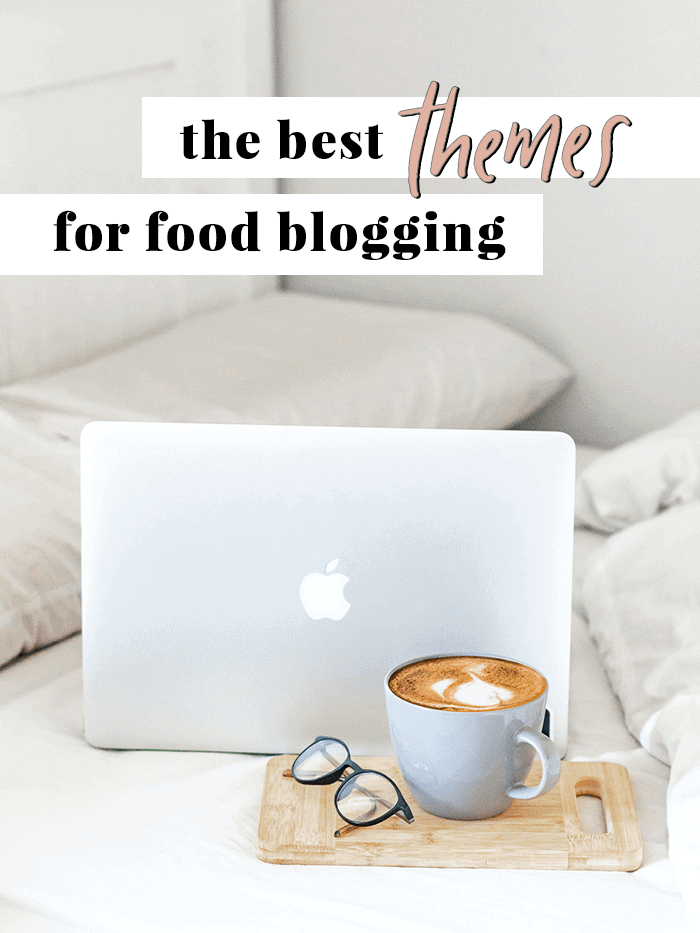 What's in a Theme?
Your food blog theme represents your brand visually. It's how your readers will see you and relate to you, long before they dive into your post copy. Your theme should embody the qualities of your brand through the colors, the fonts, and the page layouts, so it's important to choose a theme that really captures the qualities and mood you want your blog to convey.
How to Choose a Food Blog Theme
There are thousands of free & premium themes out there today, which is both great (your perfect theme is sure to exist!) and overwhelming (but omg how will you find it?!)… plus there's always the option to develop a custom theme! Whether you use a blog theme off-the-shelf or you come up with your own from scratch, there are some things to consider on the front-end that will help narrow down your selection.
Decide what features your site should have in order to benefit your readers the most, but don't overdo it. Too many features will bog down your site and make it less user-friendly. Remember: the overall user-experience is super important to the success of your blog.
Make it visually appealing. The colors and fonts you use should absolutely reflect the vibe of your brand, but within reason. You'll want to use complimentary colors and easy-to-read fonts so your readers aren't turned off by your presentation. If people struggle to read your posts, eventually they just won't try.
Look for themes that are well-maintained. You know how some app updates aren't supported on older devices, to the point where you can't use the app at all if your tablet or phone is too old? That's kind of the same principle here. If the theme you're using isn't actively maintained, eventually it'll become obsolete, and you'll have to change to a new one.
Consider how your theme will look across desktop devices, mobile devices, and tablets. With so many people browsing from their phones nowadays, a solid mobile experience is crucial – but that doesn't mean you should neglect your desktop users, either. Even if you gear your food blog theme toward one device more than another, it's important to keep in mind how it comes across on all devices.
Let Someone Do It For You
If all of that sounds like a lot, I get it. Luckily, there are services you can utilize to help you out – services like CakePOP! CakePOP (from the same team that brought you 40 Aprons) is a totally DFY (done-for-you) food blogging platform designed to help you succeed from the very beginning. It includes several starter site options with beautiful themes that couldn't be easier to use – just drag and drop!
The Best Food Blog Themes
So, "best" is really a relative term. There's not any one magic theme you should use to have a successful blog. The one that's best for you is the one that meshes best with the vision you have for your blog, the vibe you want your blog to give off, and the experience you want your reader to have. There are a lot of beautiful, really well-designed, user-friendly themes out there, though! Below are a couple of themes I really like, plus a look at the starter sites offered through CakePOP! You'll also find a list below of great marketplaces for food blog themes and WordPress themes in general.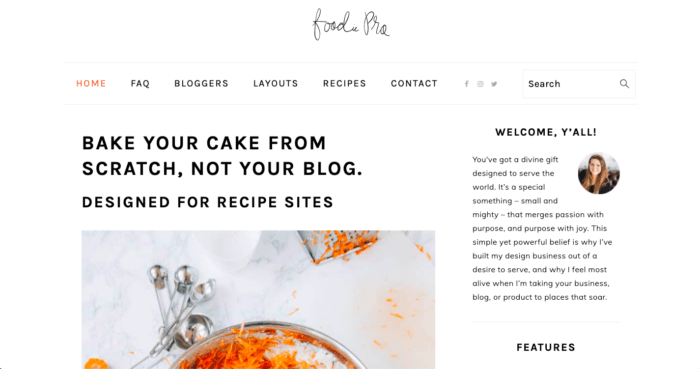 This is actually the theme we're currently using on our sister site, Easy Healthy Recipes!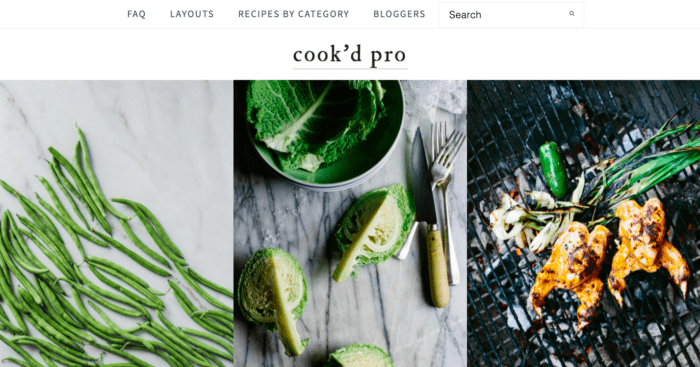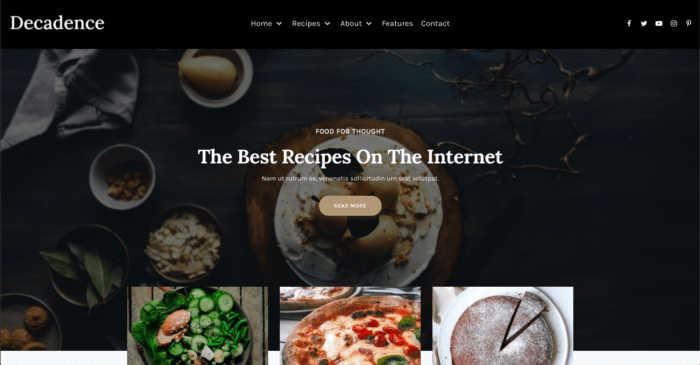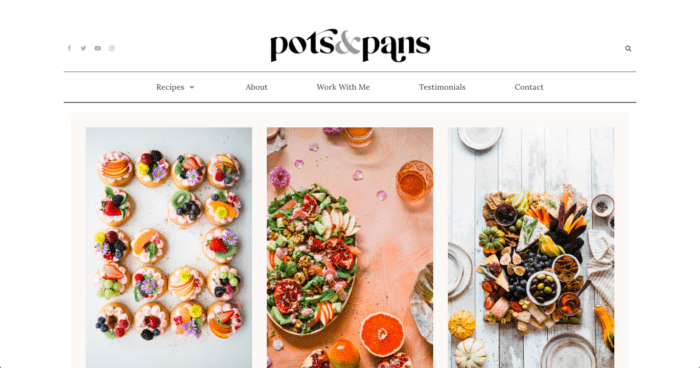 More Resources for Food Blog Themes
WordPress Themes on Creative Market
Other General Food Blogging Resources