Halloween is here, but so is a pandemic. How do we still celebrate one of my favorite holidays while keeping everyone safe? Whether you're looking to go out or wondering how to handle candy distribution, there are some things you should think about first.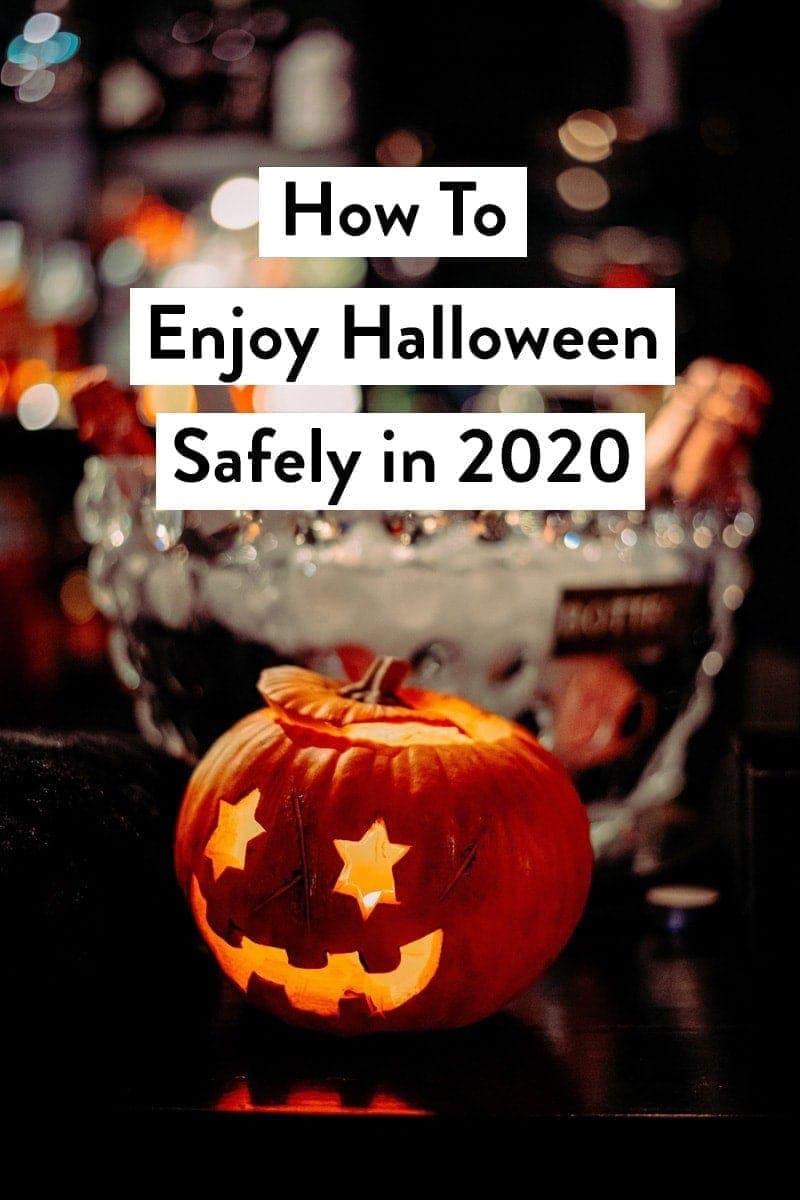 Please keep in mind that we are not doctors or medical professionals, and we always highly recommend speaking to your own doctor prior to starting or taking any supplements or making lifestyle changes. NOTHING in this article is medical advice and should not be taken as such. These are simply general concepts, not prescriptive information or health advice. We cannot emphasize this enough! Proceed at your own risk.
I've always loved Halloween, but now that I have a kindergartener and a toddler, it means so much more — seeing the joy in their little faces as we walk, picking a new costume every year, enjoying family time on a (usually) beautiful night.
This year, of course, is different. 2020 is the year we fear strangers and anything outside our homes, and trick-or-treating in a pandemic can be tricky. I've created a list of ideas and recommendations so you can have a fun and safe Halloween!
While the Center for Disease Control and Prevention have discouraged Americans from traditional trick-or-treating, it all depends on how you do it, who you're with, and where you live.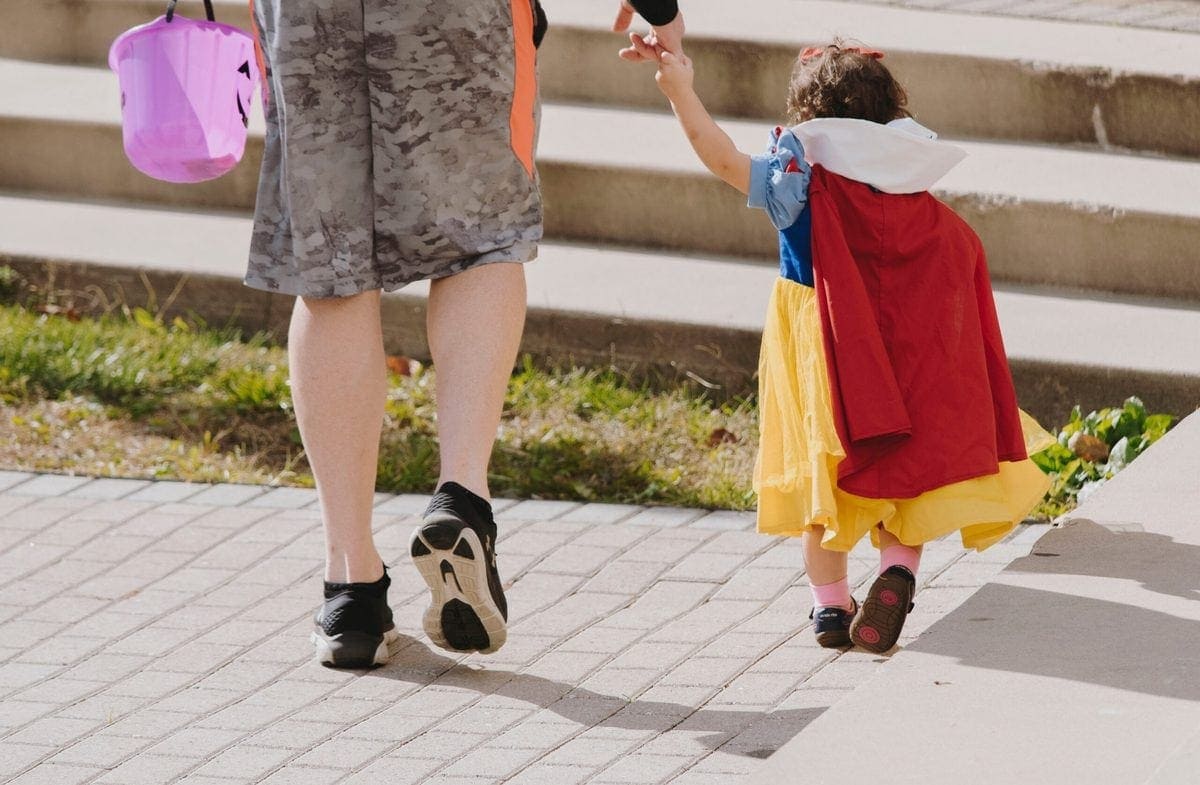 Weigh Your Risks
Your risk of spreading or catching coronavirus is mostly dependent on your community. If you're experiencing a rapid increase in cases, you should probably skip the outing this year and set up in-house trick-or-treating, going from room to room to get candy or do activities.
Some high-risk activities include trick-or-treating with other families or friends who don't live in your home as well as traveling to other communities, like living in a large city where cases are rising but traveling to a small town's festival.
Whatever the plan is, Halloween 2020 will be a new experience for all of us.
"In an area where there's still ongoing community spread (and things) haven't gotten to the point where things are opening up again, I don't think trick-or-treating is a great idea," Dr. Sandra Kesh told Good Housekeeping in a recent article. "In areas where the community prevalence is lower, I think it's okay to plan to trick-or-treat, but it's going to be a different experience than it was last year."
Mask Up, Batman
The biggest upside about a safe Halloween is it's a naturally masked event! So many costumes are made for masks. The CDC does not recommend replacing a cloth or N95 face mask with a costume mask or wearing a fitted face mask under a full-face Halloween mask.
I've seen tiny doctors and little nurses for years at Halloween, and this year is perfect to be a Health Care Hero! The mask naturally goes with the costume and it's a great way to honor those who have worked all year for us.
Dressing up as a black cat, snake, bird, or other animal? Add some whiskers, a beak, or scales to a reusable mask, and make it part of the costume! This is the DIY dream, with feathers and sequins galore!
Even the standard hippie costume can add a tie-dye mask and be perfectly on theme while staying safe and groovy, man.
Treats over Tricks
Part of the concern with trick-or-treating in a pandemic is while YOU may be quarantining, wearing a mask, and doing everything right, your neighbors may not.
The CDC recommends leaving a candy bowl on your doorstep this year instead of the standard in-person handouts for a safe Halloween. If you're going to hand out candy yourself:
Wear a mask every time you answer the door.
Wash your hands after every interaction.
Try to touch as little as possible, including the child and their candy bucket.
Plan Fun (and Socially Distant) Activities
If you can't trick-or-treat this year, that's okay! There are plenty of ways to enjoy the holiday without sugar from strangers. Here are a few ideas:
Carving pumpkins at home with your family or outdoors with neighbors is a great festive activity with low risk. If every family has their own tools and are properly distanced, there's little chance of contamination.
Want to get out and exercise? Try a safe Halloween scavenger hunt around your neighborhood, looking for different spooky things or decorations while you walk around your neighborhood. You can always do this indoors, too!
Plan a socially distance trunk-or-treat. Do you have friends with kids or family who just want to see your littles dressed up? Find a parking lot or large outdoor area (like a field or park) and set up "stations" with your cars, chairs, or just buckets of candy, and let the kids trick-or-treat at each station. Make sure everyone wears a mask!
Turn your house into a haunted house. You can go crazy or just use minimal decorations (turn off the lights, hang up some fake spiderwebs, and play spooky music) and let your kids explore each room. You can put buckets of treats or tricks (like peeled grapes in a bowl for eyeballs!) in different areas. Let your kids decorate their own rooms, too, and have Mom, Dad, and/or siblings visit each other's haunted bedrooms!
If you just want to celebrate indoors with food healthier than pure sugar shaped like a kernel of corn, here is a list of 16 healthy (and spooky) Halloween snacks.
No matter how you choose to celebrate this year, stay safe and enjoy spooky season!