Whole30 Picnic & Recipes (Paleo)

Posted: 05/02/18 Updated: 06/28/18
This post has been sponsored by Brawny. All thoughts and opinions are my own.
This Whole30 picnic is loaded with healthy Whole30 compliant dishes that are either make-ahead or simply perfect for a real food picnic! With ranch club turkey lettuce wraps, roasted sweet potato salad, sriracha deviled eggs, fresh fruit, Greek veggie salad, kale caesar salad, and my healthy "pink drink" strawberry refresher drinks, this Whole30 picnic is super flavorful and perfect for warmer weather. Grab the whole fam and have some fun! Plus, Brawny® Tear-A-Square Paper Towels make clean-up a breeze and enjoying the food even better.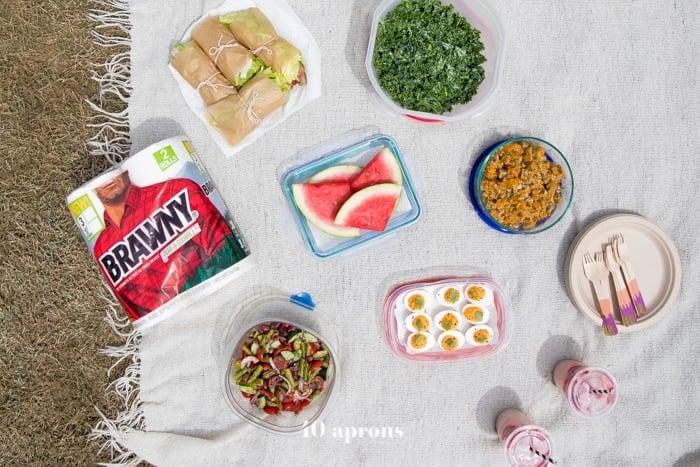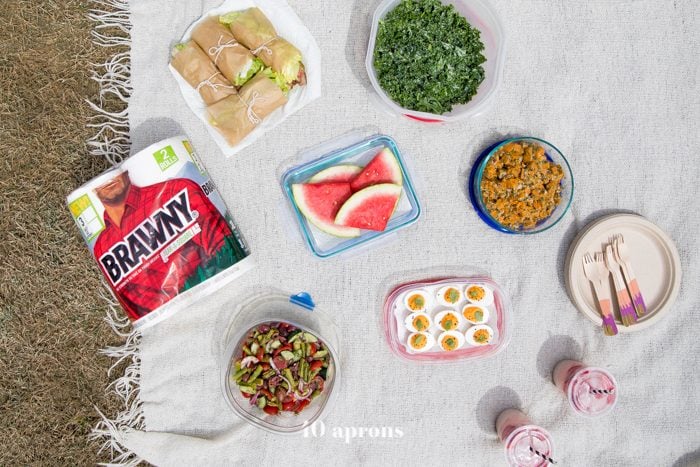 Who's ready for some (consistently) warmer weather?
I'm ready for spoonfuls of roasted sweet potato salad and crisp bites of kale caesar salad, spicy srirach a-spiked deviled eggs and crunchy ranch club turkey lettuce wraps, and so, so many healthy "pink drink" strawberry refreshers. Have you seen those yet? They're magical.
The idea–nay, need–for a really killer Whole30 picnic occurred to me on a round last year when we were tired of cooking the same thing at home and tired of our toddler begging us to play soccer or go down the slide or run around after the dog while we were getting dinner ready. Let's can this and go do something fun, we thought, and our Whole30 picnic was a total hit.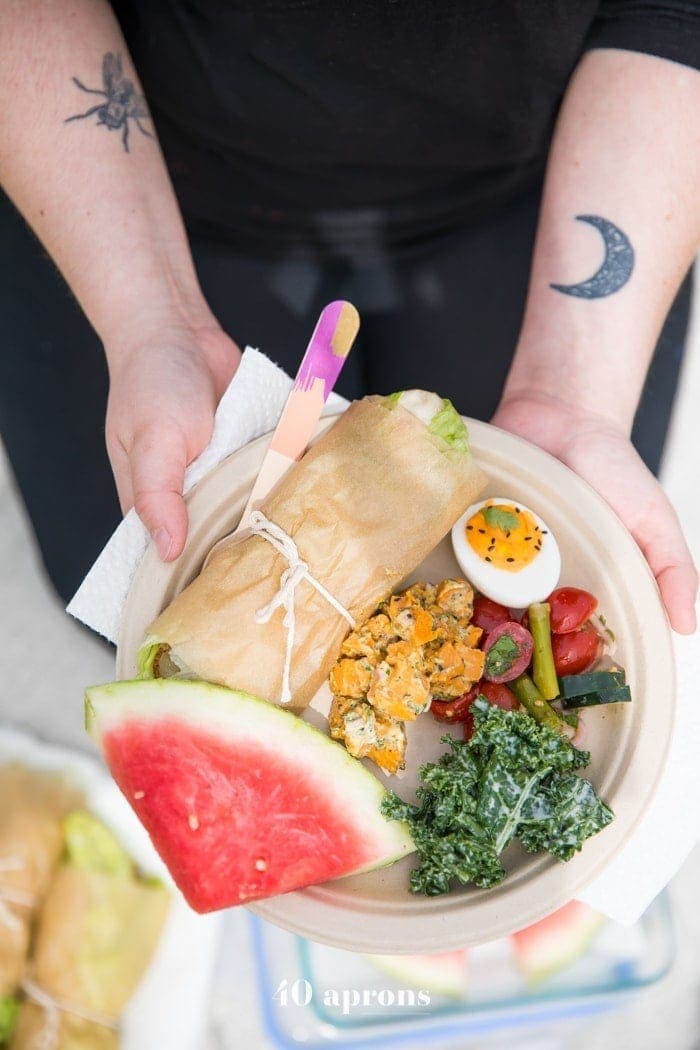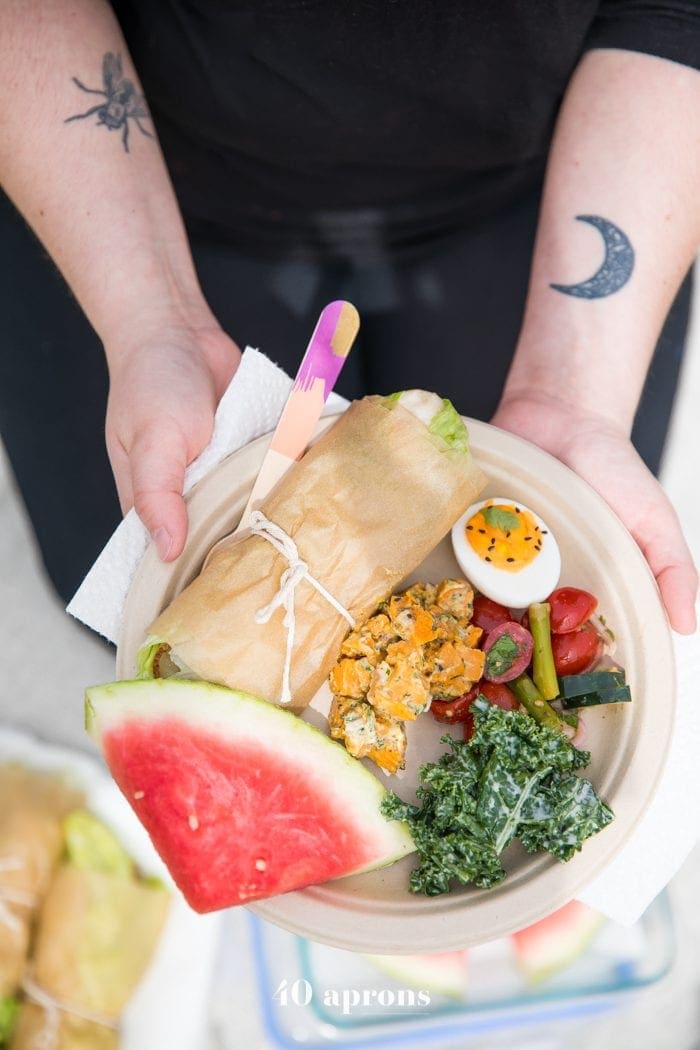 I've upgraded the picnic spread this year with sriracha deviled eggs (holy), and these ranch club turkey lettuce wraps are out of control, too. Of course, the Whole30 picnic lineup includes my roasted sweet potato salad, a simple kale caesar salad using my Whole30 caesar dressing recipe, and my healthy pink drink strawberry refreshers. It's all actually quite easy to prepare and it's even easier thanks to these new Brawny Tear-A-Square paper towels.
I'm a major select-your-size lover to start with, since I find it cuts down on waste so much, letting you use just what you need… or almost. The Brawny Tear-A-Square actually lets you select three sizes now instead of just two: large square, rectangle, or small square. That means you use only what you need and leave the rest for later – no physical or financial waste there!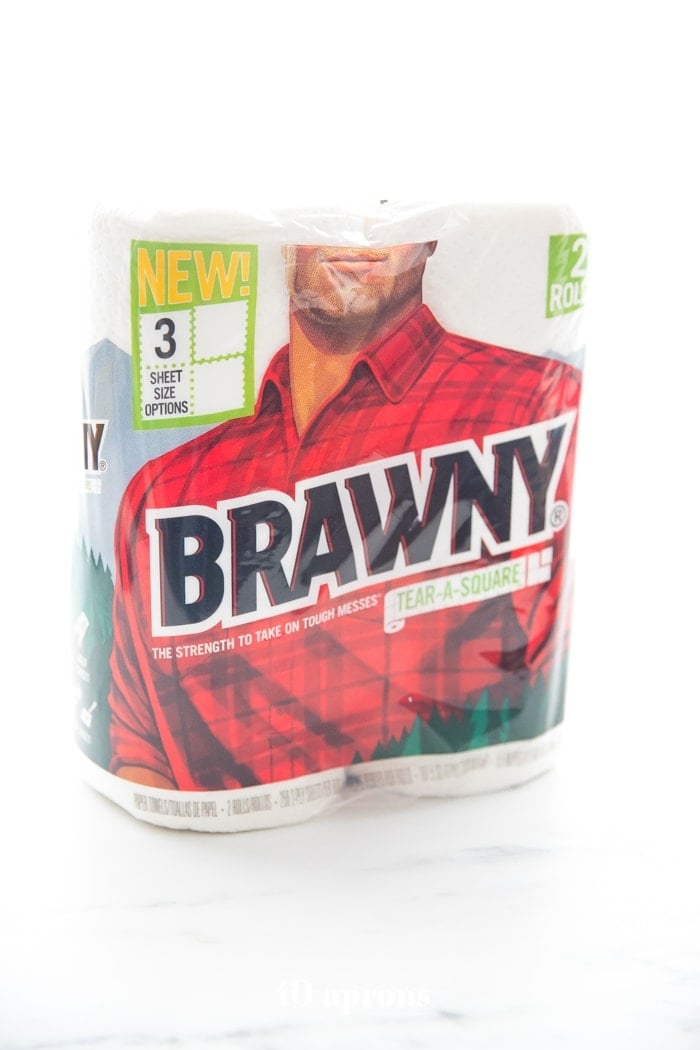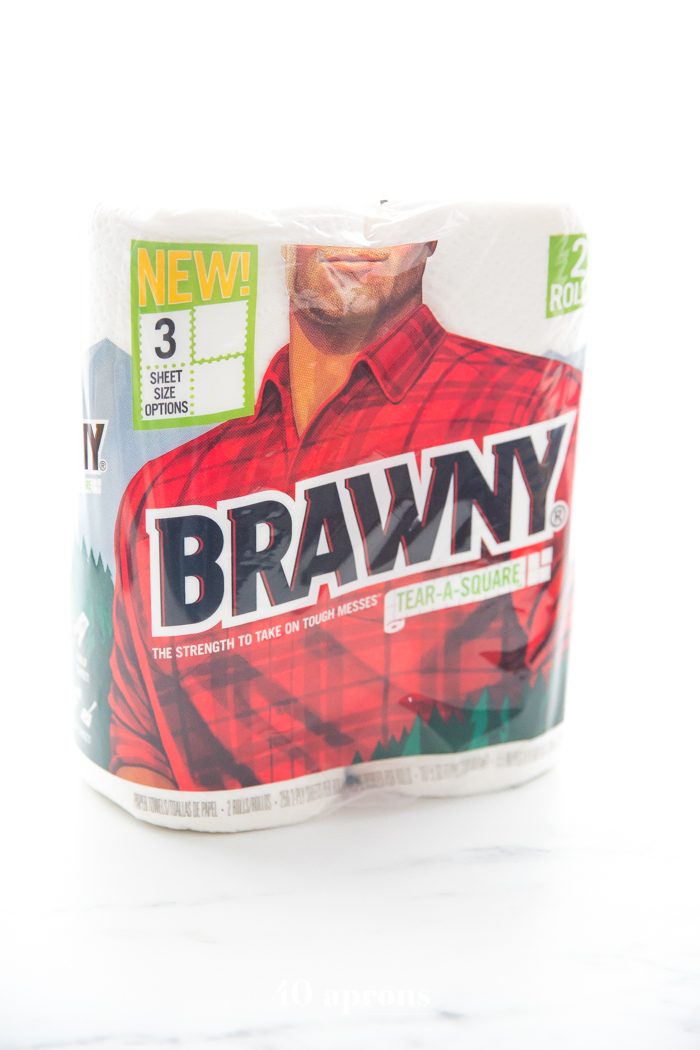 And I put the Brawny Tear-A-Square to good use for this Whole30 picnic! Of course, I used each different size during clean-up, depending on how, er, you know, messy I was (usually very). But I also lined certain containers to absorb any condensation or liquid, and we use the small squares as on-the-go drink wraps and coasters. A couple small squares worked perfectly in stabilizing my sriracha deviled eggs during transport, and our lettuce wraps would have been totally soggy without lining! And naturally, we used the rectangles as napkins when we were eating, along with wheat straw fiber paper plates and wooden forks.
You can order these new Brawny Tear-A-Square Paper Towels on Amazon here, and there's even a $4 off coupon right there on the product page!

Check out a quick glimpse of how we integrated the Tear-a-Square into our little real food outing!
And now, my friends,
here's the food
. Scroll for new recipes!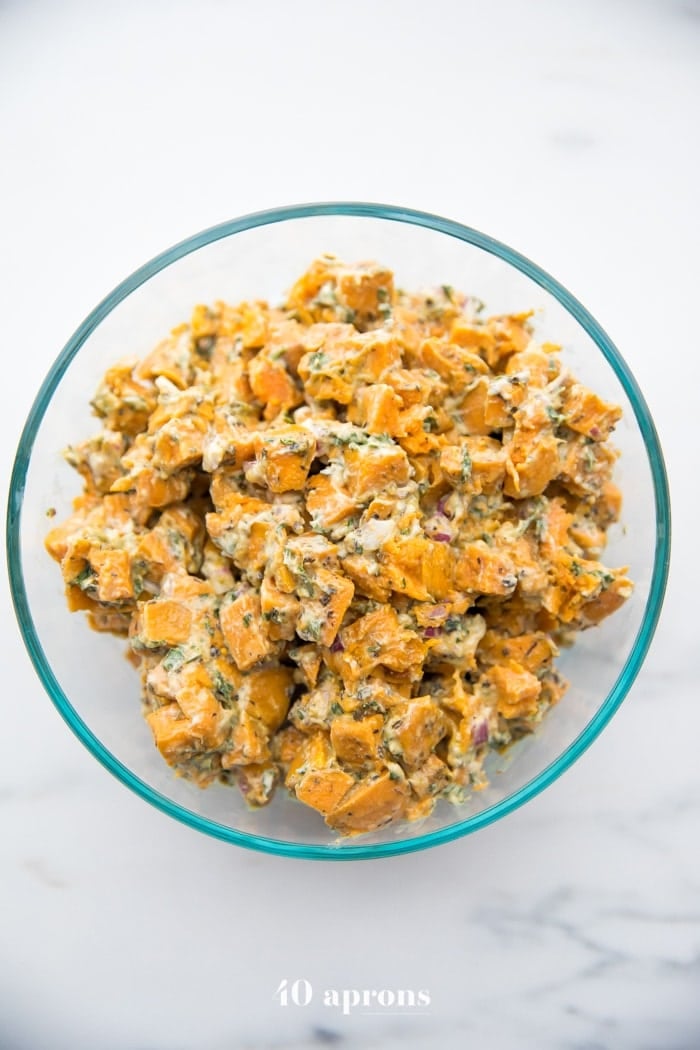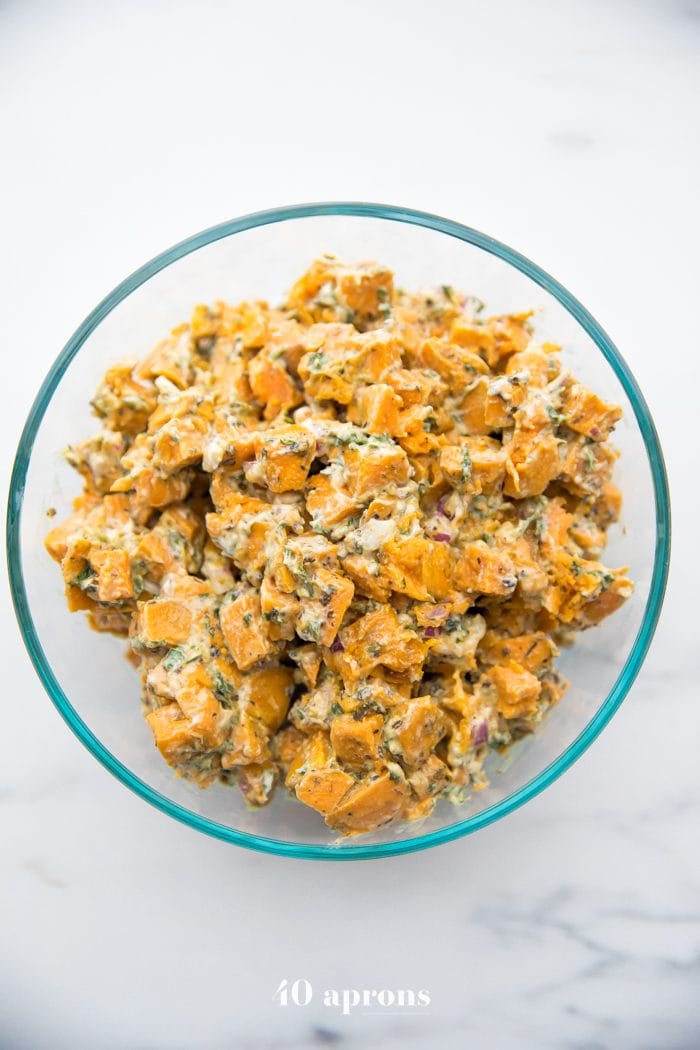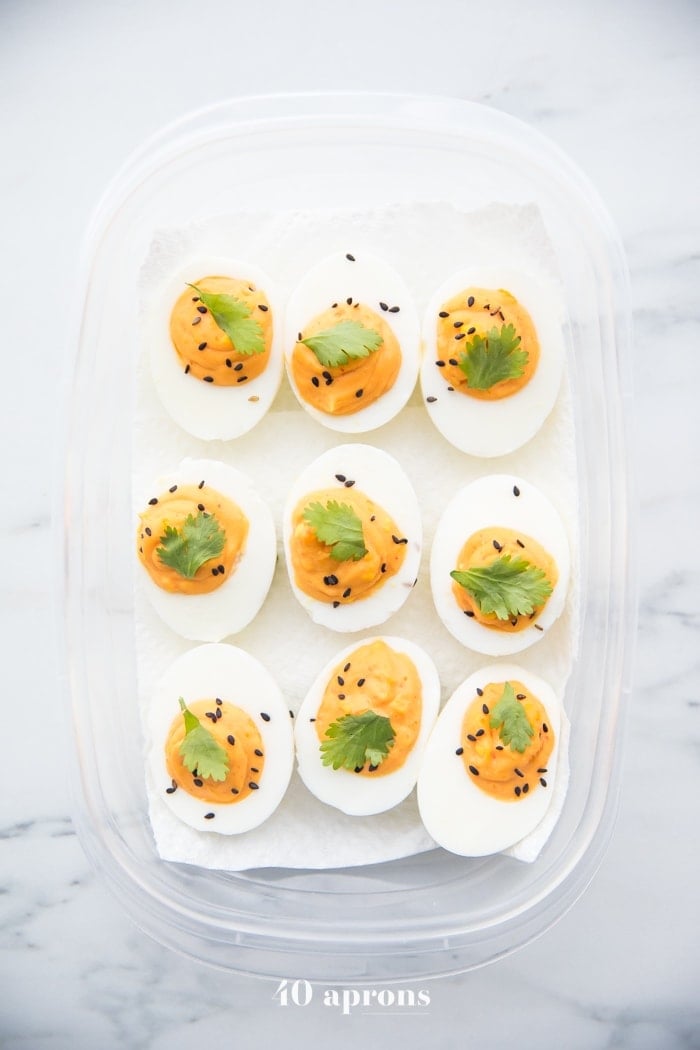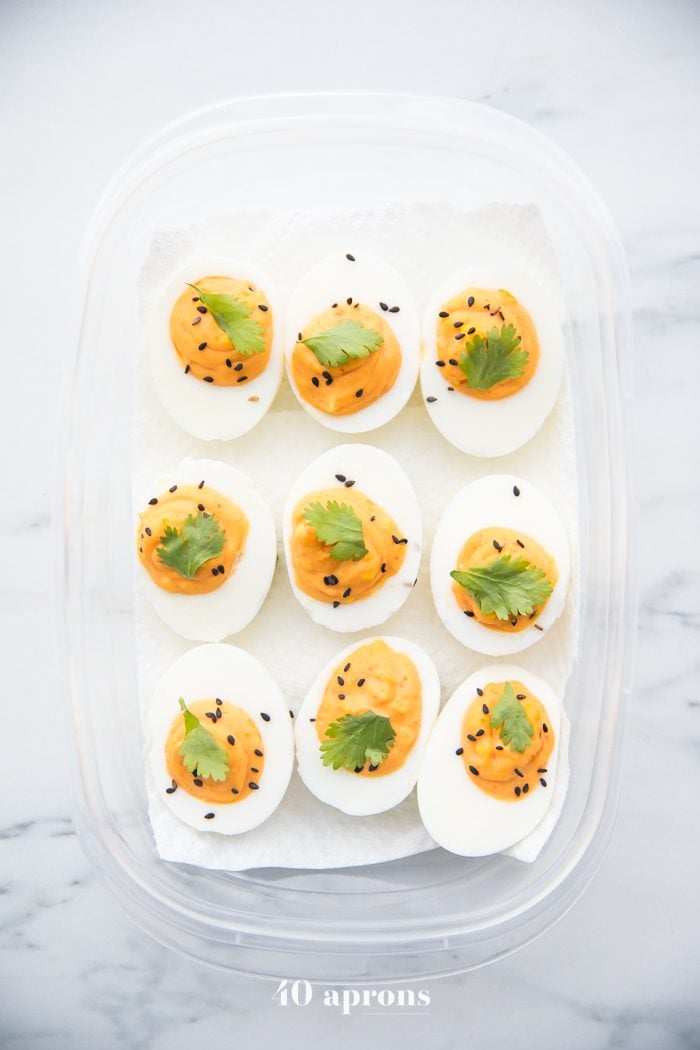 I lined my container with two overlapping Brawny Tear-A-Square small squares to keep my sriracha deviled eggs in place. It worked perfectly!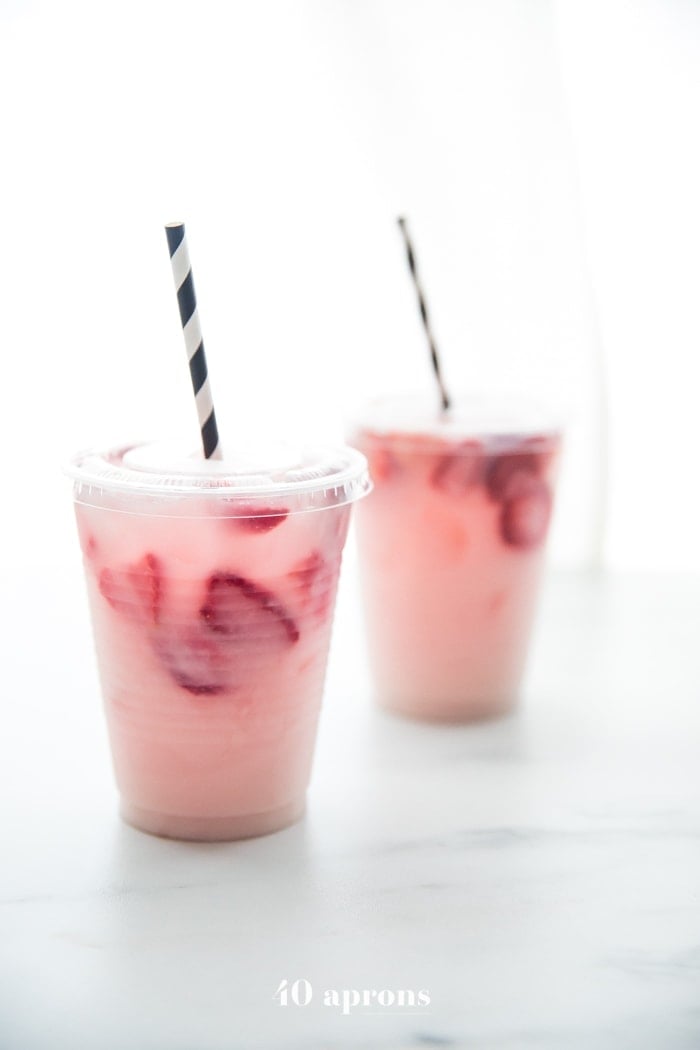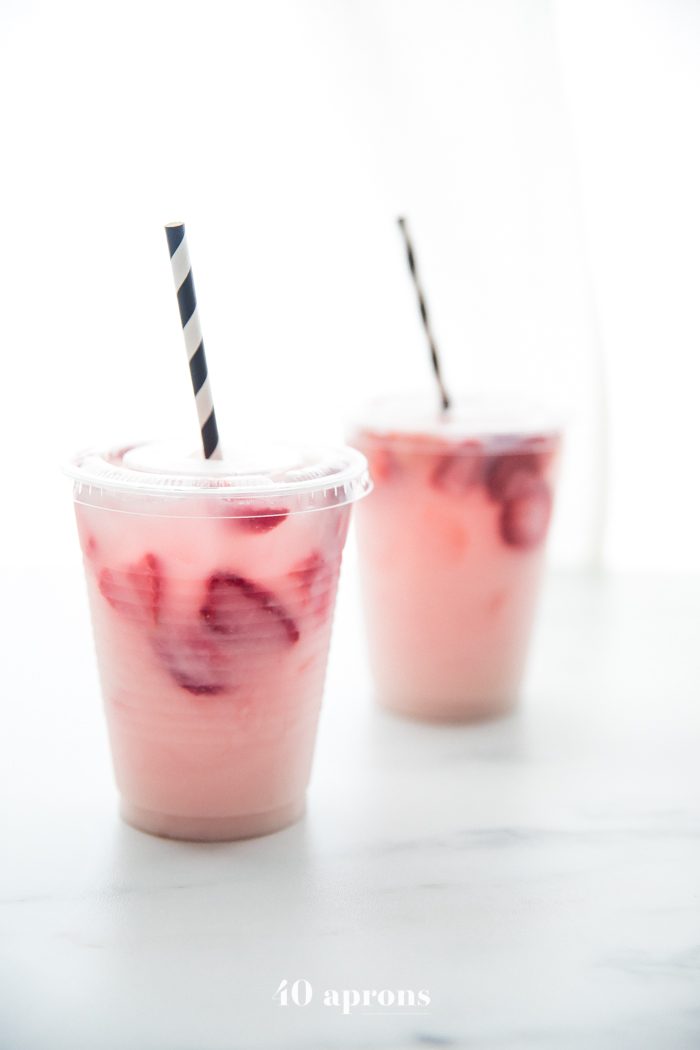 We used the Brawny Tear-A-Square small square to hold our drinks and keep our hands from getting sweaty thanks to condensation! They work beautifully as on-the-go coasters, too.
Greek Veggie Salad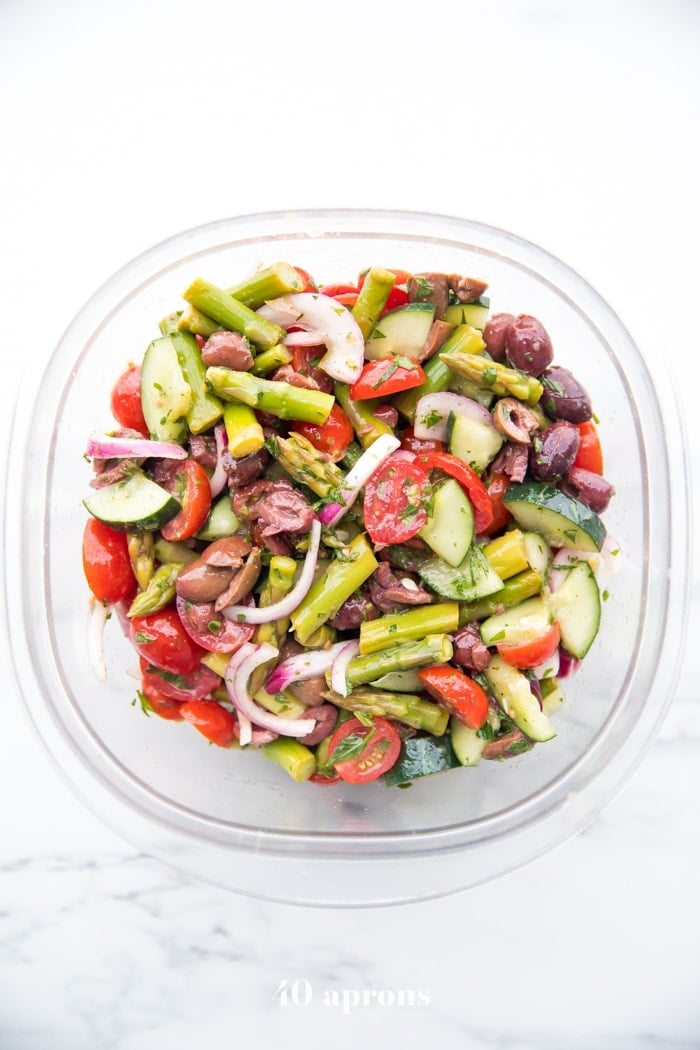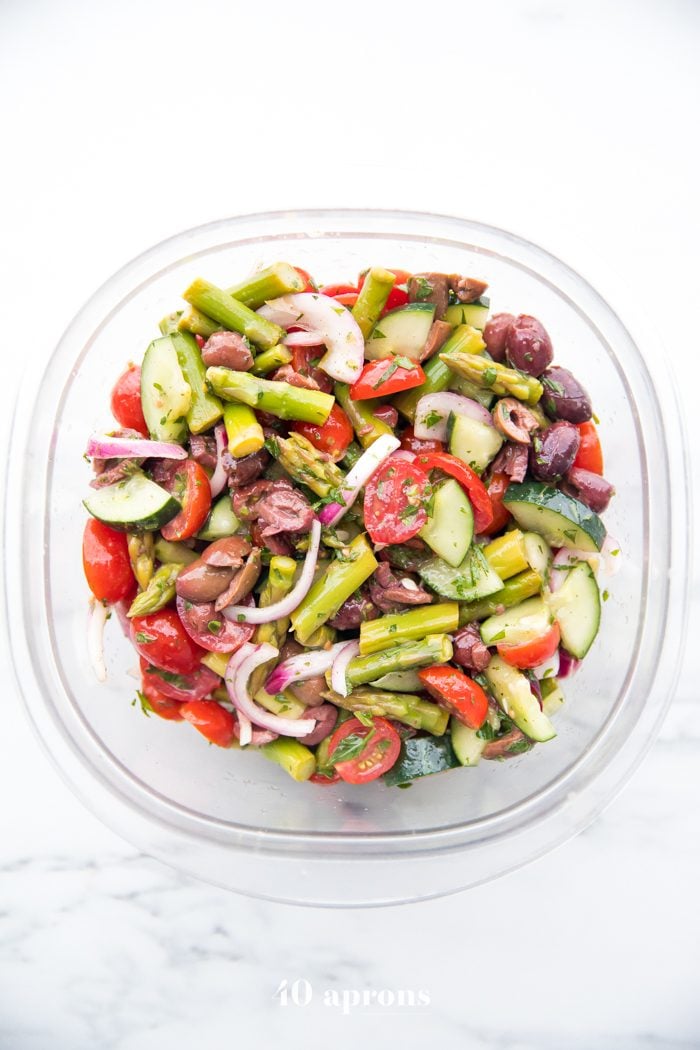 Adapted from Primavera Kitchen.
3/4 pound asparagus, ends trimmed and cut into 1 1/2″ pieces
1 cup grape tomatoes, halved
1/2 cup red onion, sliced thin
1 cup cucumber, diced
1 cup kalamata olives, roughly chopped
1/2 cup fresh parsley, chopped
1/2 Tbsp. red wine vinegar
1/2 Tbsp. fresh lemon juice
3 Tbsp. olive oil
1-2 cloves garlic, minced
1 tsp. dried oregano
1/2 tsp. salt, plus more to taste
pepper, to taste
Place asparagus in a steamer over boiling water and steam until just bright green and fork-tender. Transfer to an ice bath immediately and drain when cool. Pat dry and transfer to a large bowl. Add grape tomatoes, red onion, cucumber, kalamata olives, and fresh parsley.
In a small bowl or food processor, whisk together red wine vinegar, fresh lemon juice, olive oil, garlic, dried oregano, salt, and pepper. Blend until smooth if using a food processor. Pour over veggies and toss to coat. Serve immediately or chill.
I folded my Brawny Tear-A-Square rectangle to make a doubly thick small square and used that to line my transport container with this Greek veggie salad. It really helped absorb any excess liquid and dressing!
Ranch Club Turkey Lettuce Wraps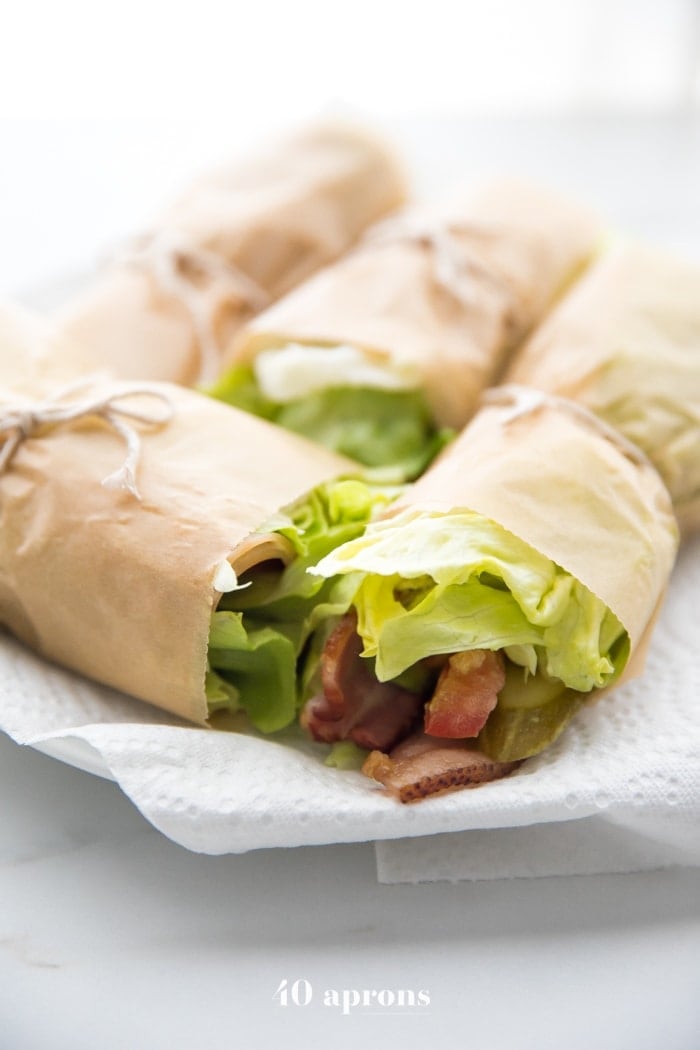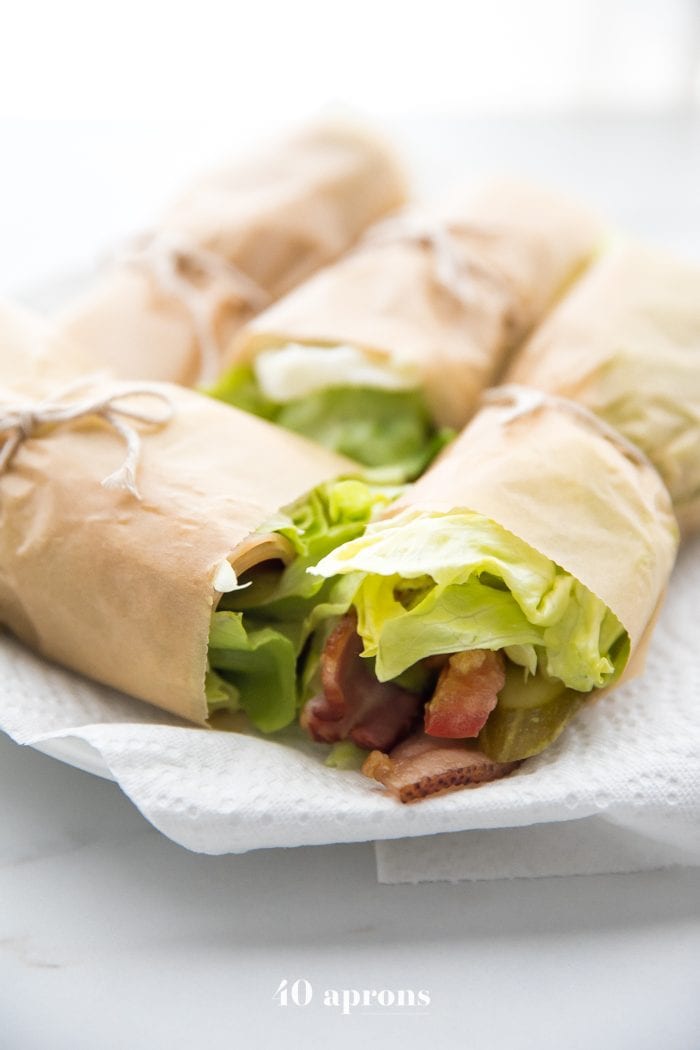 Adapted from Iowa Girl Eats.
1 head iceberg lettuce
8 slices Whole30-compliant deli roasted turkey
8 slices gluten-free bacon, cooked (I like Applegate Farms)
1 avocado, thinly sliced
2 roma tomatoes, thinly sliced
sliced pickles
Whole30 dump ranch dressing
Head to Iowa Girl Eats' for the details on making these delish wraps. We doubled the ingredients for 4 total wraps but found we didn't need but one avocado. We added pickles and substituted my Whole30 dump ranch dressing for her basil mayo.
Make sure you make these right before your picnic, otherwise they will get soggy. And make sure you line your transport container with Brawny Tear-A-Square to absorb any liquid runoff!
Kale Caesar Salad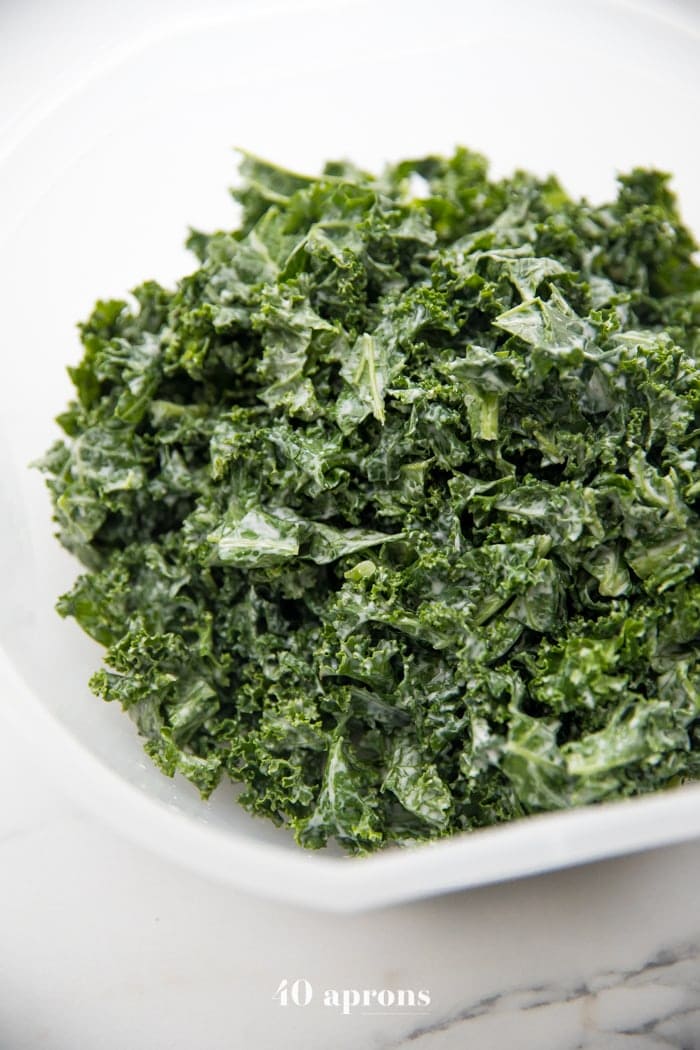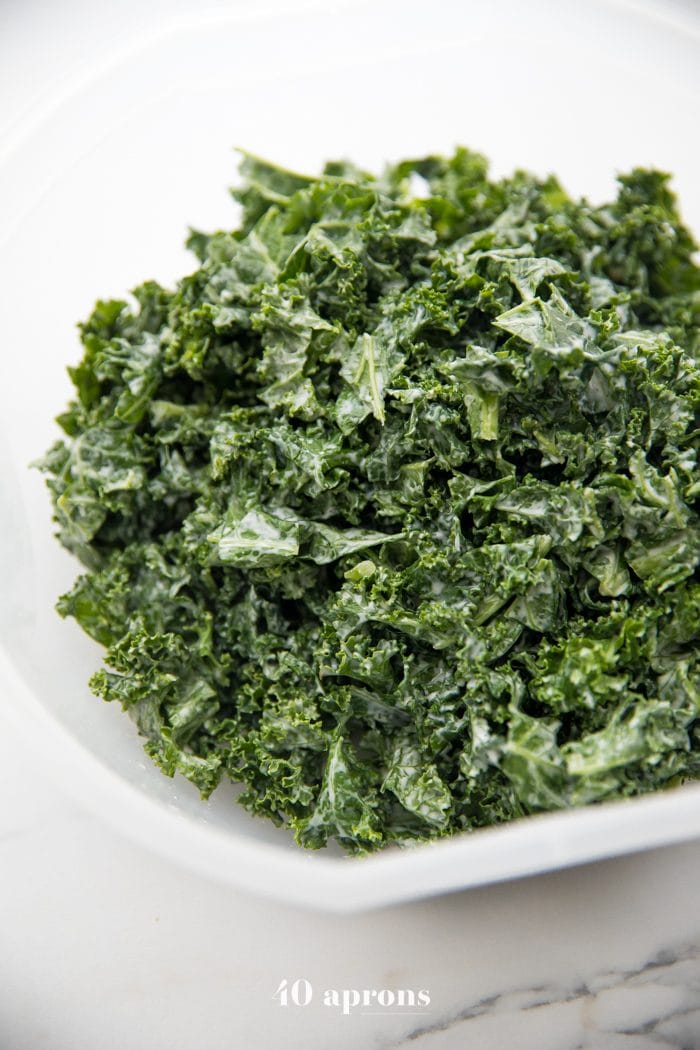 8 cups kale, cut into 1 1/2-2″ thick slices
1/3 cup Whole30 Caesar dressing
freshly ground black pepper
Place kale in a large bowl and pour Whole30 Caesar dressing over it. Really working your hands into the leaves, massage the dressing into the kale. The leaves will go from very firm to almost a "cooked" consistency after working them enough. Season with a freshly ground black pepper, if desired.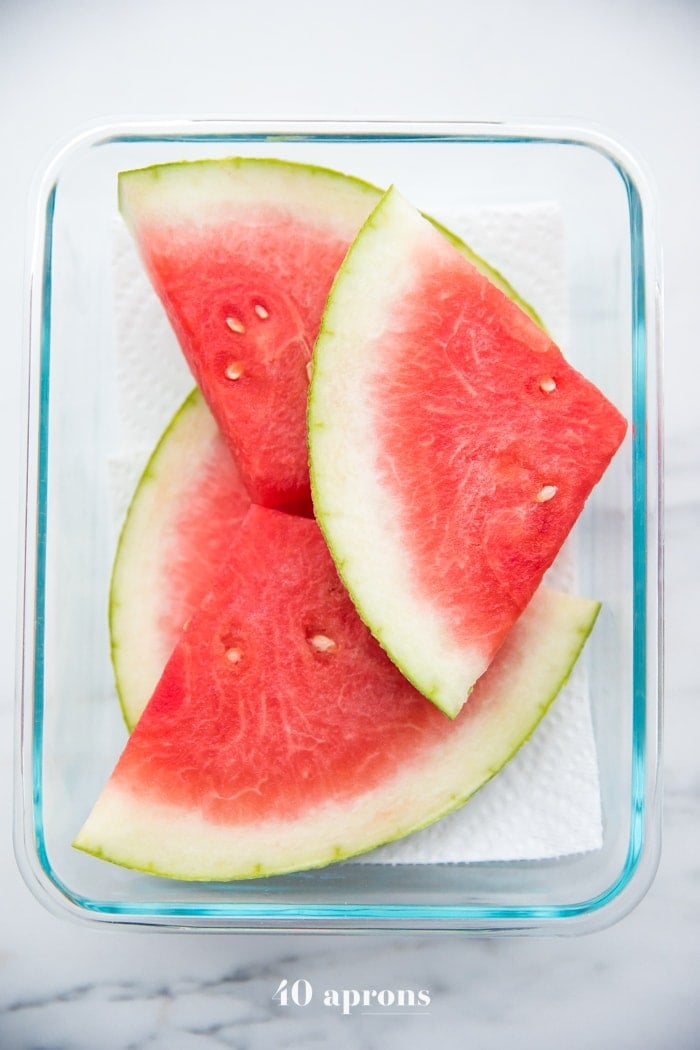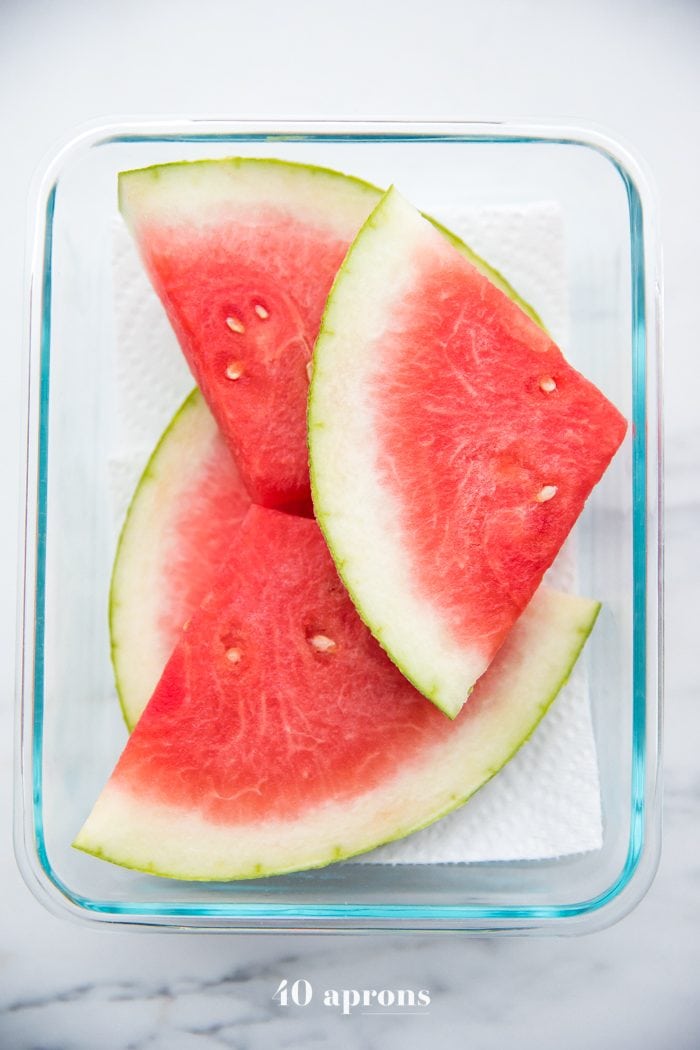 We brought along a few slices of watermelon, too, and lining the transport container with a couple Brawny Tear-a-Square small squares made such a huge difference. I was surprised at just how damp the paper towels were when we were finished noshing on the watermelon!