50 Paleo Father's Day Recipes (Whole30)

Posted: 06/08/17 Updated: 05/11/22
This Father's Day, show dad what a badass he is with… what else? Grilled meat. Oh, and bacon and stuff… You know, paleo Father's Day classics! I've put together dozens of my favorite paleo Father's Day recipes that celebrate dad with total dude food: no arugula salads, no mini quiche, no mimosas. Here, it's all grill marks and chip dips. These paleo Father's Day recipes are sure to show dad just how much he means to you. There's definitely a paleo Father's Day recipe in here for every dad – including lots of Whole30 Father's Day recipes, too. Cheers to dad!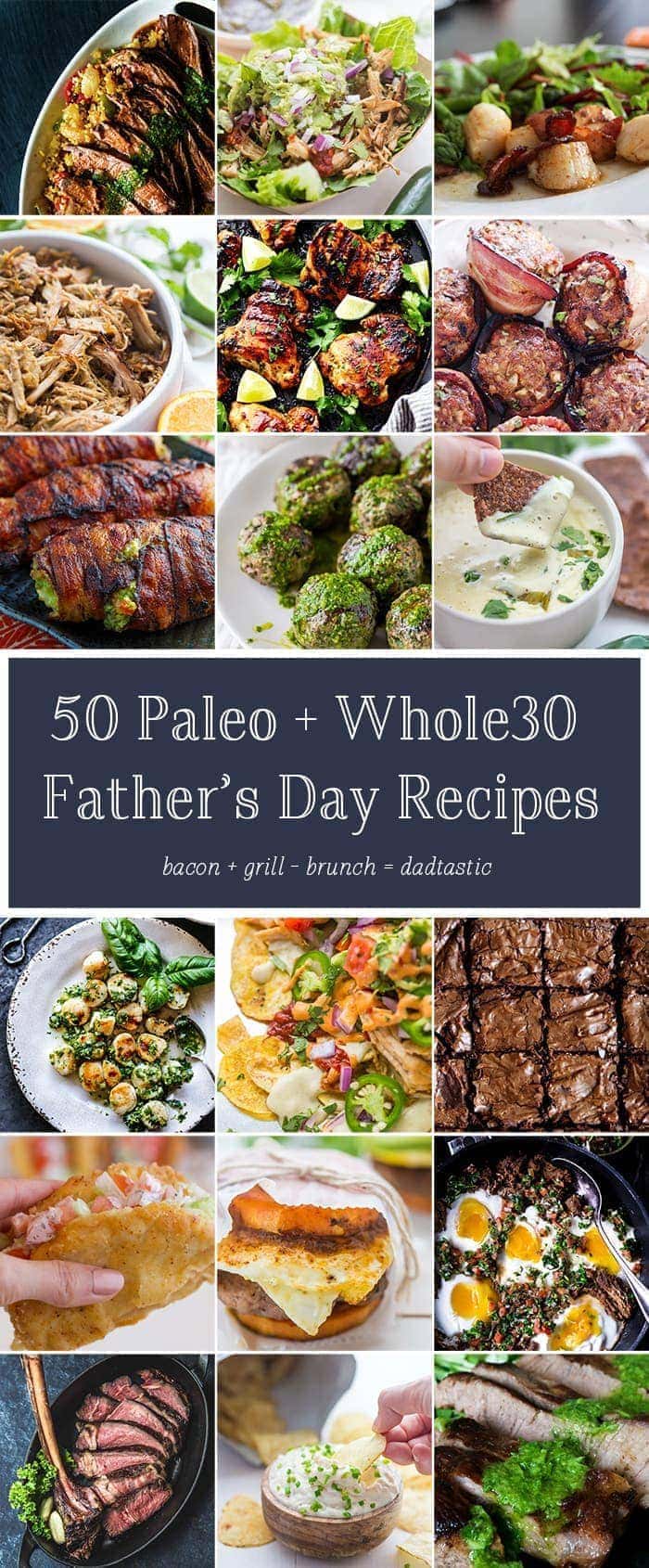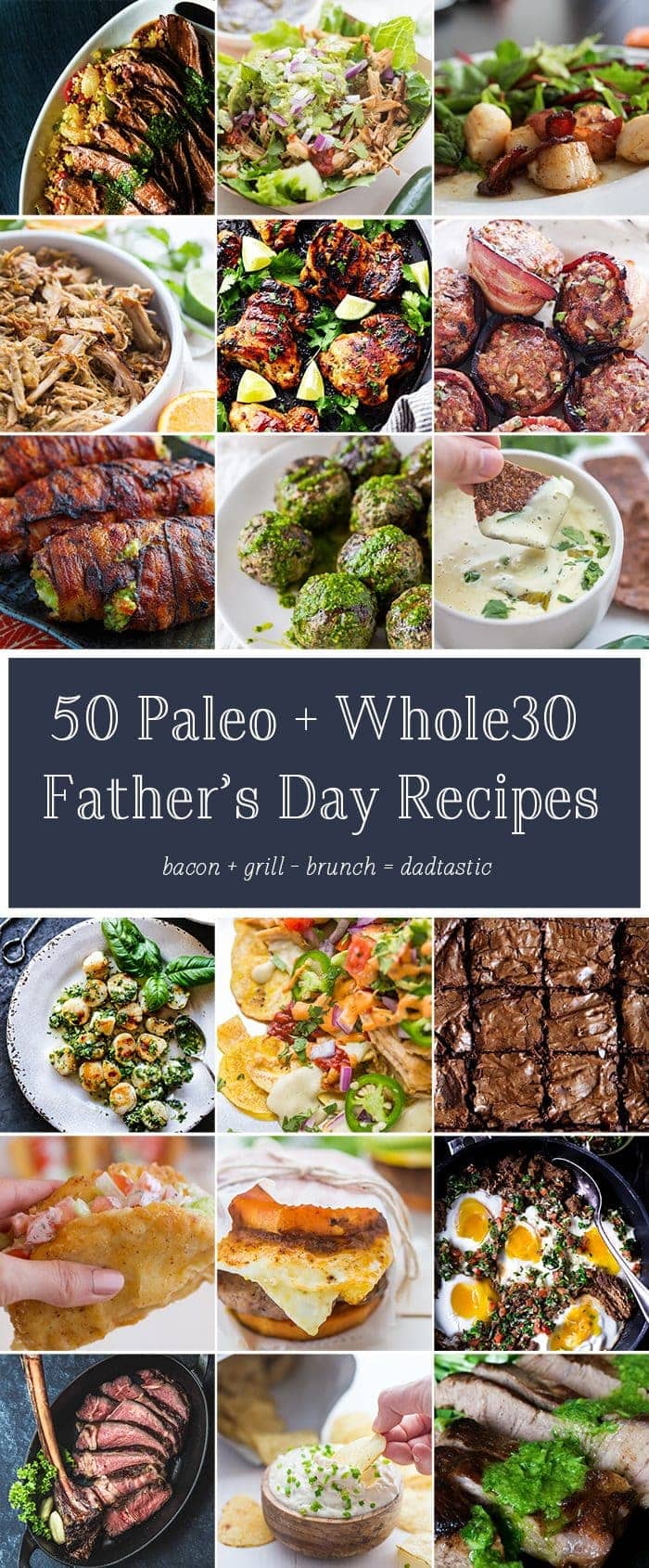 I know I only mention him here and there, and worse yet, by only one letter:
O.
But O, my semi-anonymous dishwasher, taste-tester, and early 40 Aprons investor, is this remarkable part of my life that I keep mostly hidden. Years ago, he believed in me, essentially blindly, seeing only my ambition and talent (or, perhaps, enthusiasm) and believing that I could do something with those things. He encouraged me to quit my job, before we were even married, and, as corny as it sounds, follow my dreams. Go for the freedom, he said, for the creativity, for the chance to do something that's real and mine and no one else's.
And because of him, I have the best job ever.
A few years after that, we decided to have a baby, to make our little duo into a real family, and what came next turned my life upside down: little Leo. My little man took us both by storm, inflating our hearts so full we thought they might burst, steeping our lives in a pure joy that's felt intensely and daily.
And because of him, I have the best little one ever.
Since then, we've shifted into this idyllic family. I might be, you know, unique, and Leo might run around with no pants on and his finger in his nose, but we're a family. We take vacations to the beach and we ride our bikes around the neighborhood and we sit outside the home we built together, drinking beers from the bottle, watching Leo run through the sprinkler laughing maniacally. We explored Spain all together and we sing along to Leo's current movie obsession and we meet for lunch whenever we have the chance, and for me? It's just perfect.
And it's because of him, that I have the best life ever.
So let's raise a glass [of a draft local brew, preferably] to O and to dads everywhere who gives us and our littles the best lives ever. If we told you how we really felt, you'd never let us live it down so… here's some grilled meat to say it for us. We love you, dads.
Carrot Cake Banana Bread
Pan Fried Buffalo Sirloin Steak with Mustard Chimichurri
Pan Fried Scallops and Bacon
Peanut-Free Chicken Satay – Coming this weekend so make sure you subscribe!
Slow Cooker Pineapple Pork Ribs