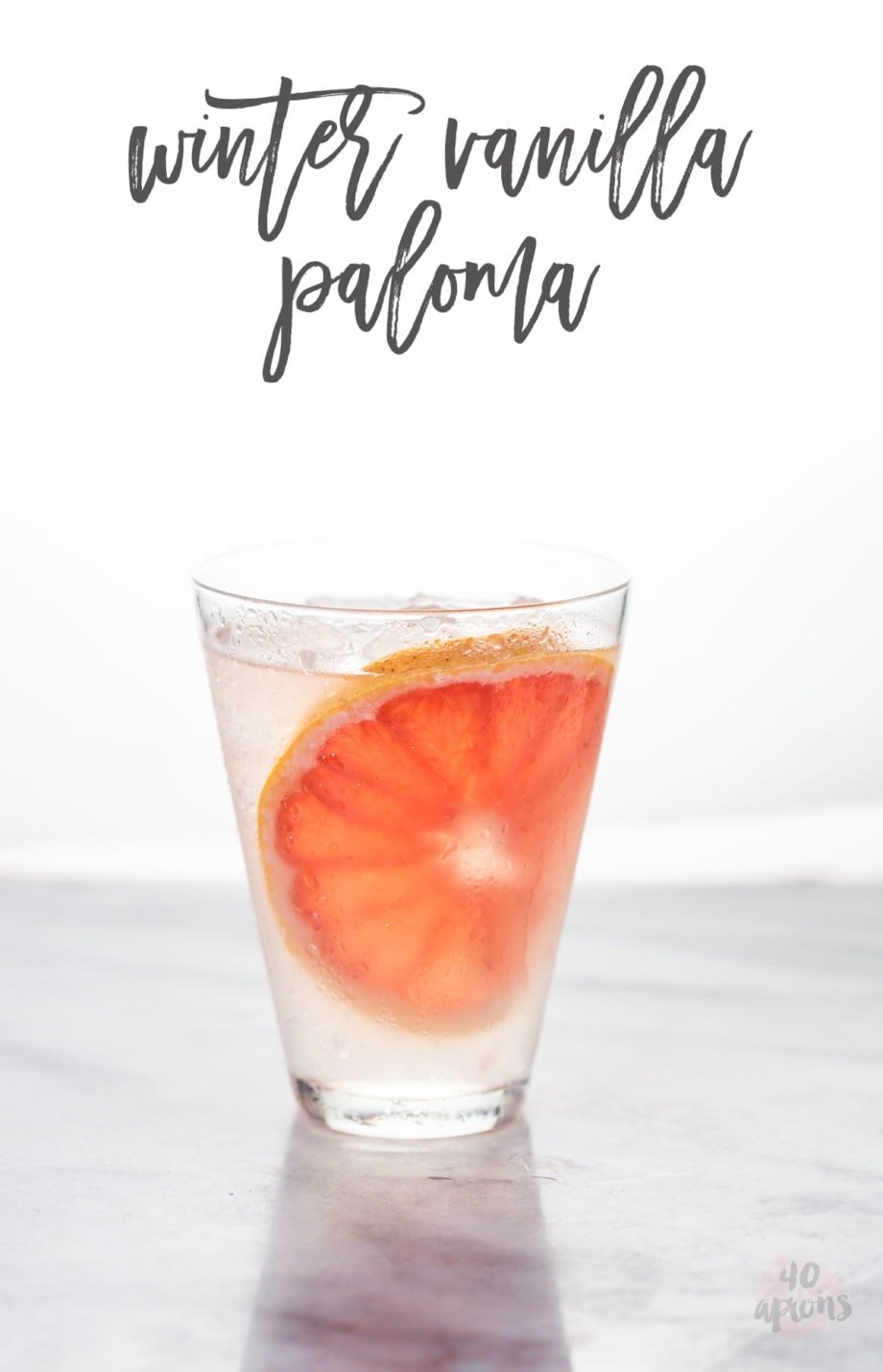 This Dry Vanilla Bean Soda has been with us through a lot.
Buying our first home, getting married, having a baby…this bottle has seen it all, really. Which is why we made it Leo's godfather I finally decided it was time to consume it, rather than have it bear witness to the rest of our lives as we know them. You see, I picked up a bottle of this stuff during a visit to Nashville and then promptly stuck it in the back of the fridge upon return, and, of course, out of sight, out of mind. Our fridge is absolutely stuffed, but with what? I'm not entirely sure. Dozens of bottles of condiments and funky stuff from the Asian market, weird sodas I bought when I was pregnant and never consumed, half-empty bottles of hot sauces I could just never bring myself to pitch. But it's getting to the point where I can't fit our weekly grocery haul in there, so something had to be done! And that something was, yeah, cocktails. Because that is literally the absolute best way to roll when housework is implied.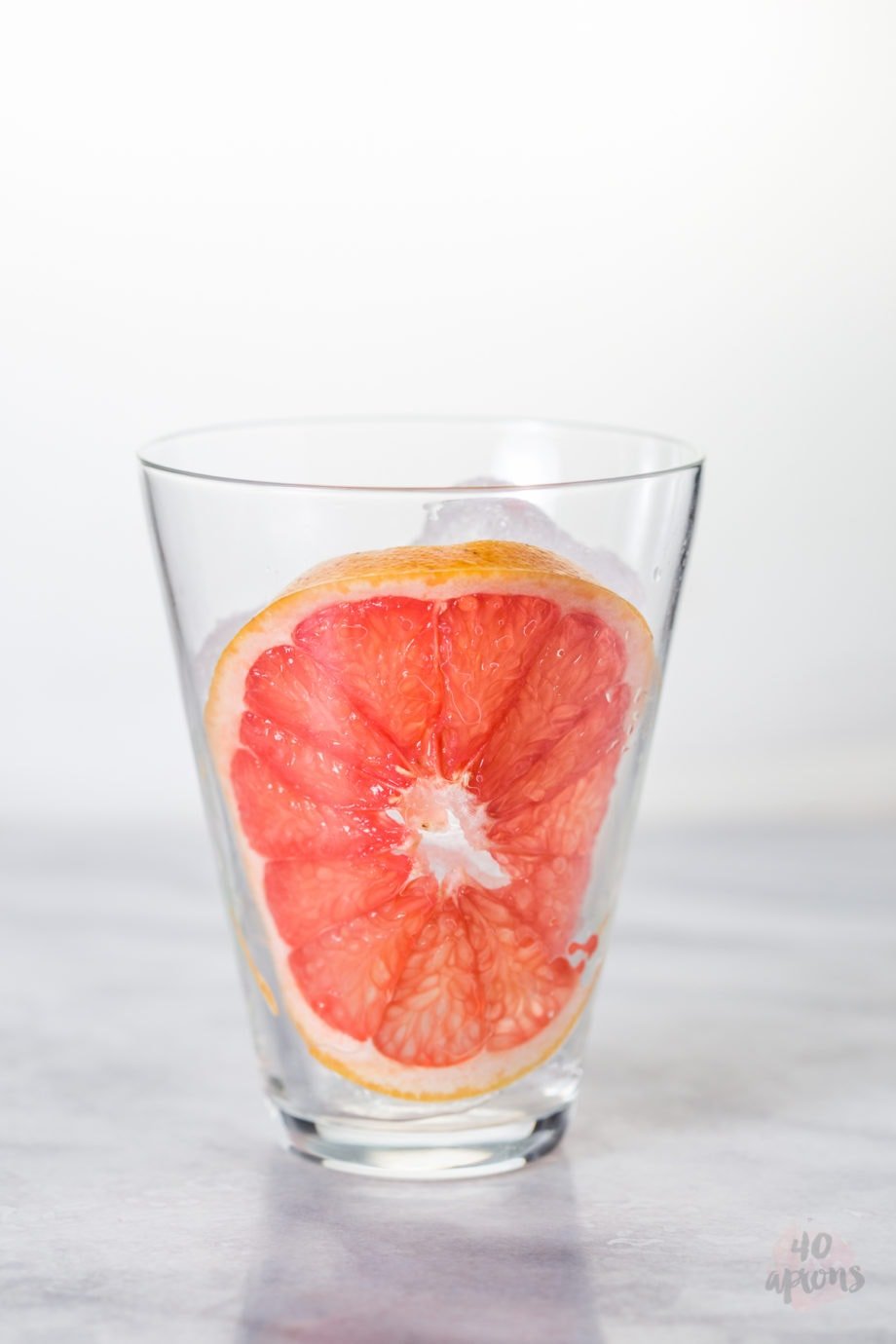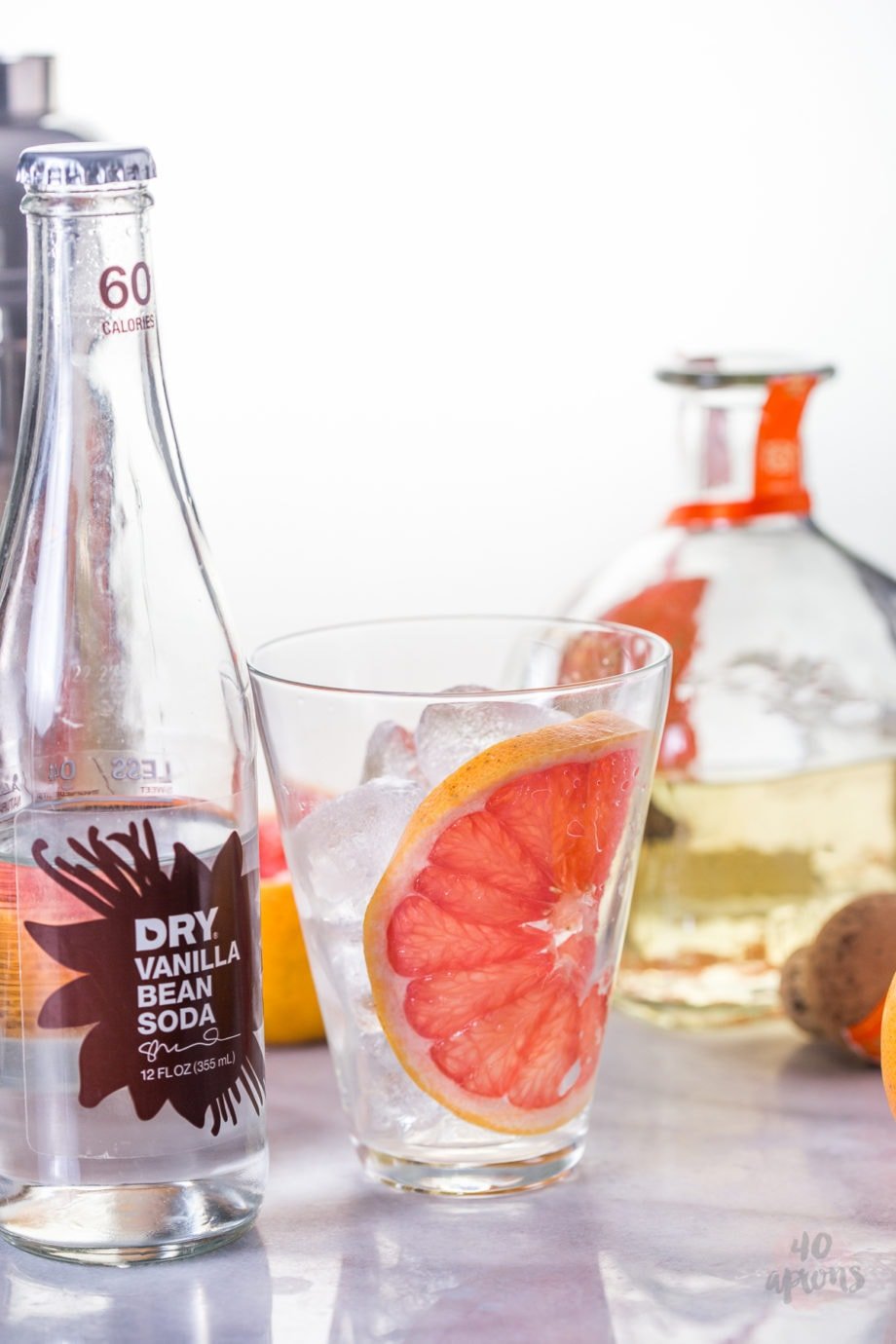 This winter vanilla paloma is centered around a bottle of the Dry Vanilla Bean Soda, which, if you've never tried, is awesome, and they're not even paying me to say that (but they could.. like.. if they wanted to..). I didn't want anything too desserty or sweet, but loved the idea of pairing a floral with the rounded, complex flavor of tequila and the mellow citrus of grapefruit. It's winter here, so I kept the citrus simple and let the paloma take on a sweeter, softer edge, rather than a bright, citrusy one.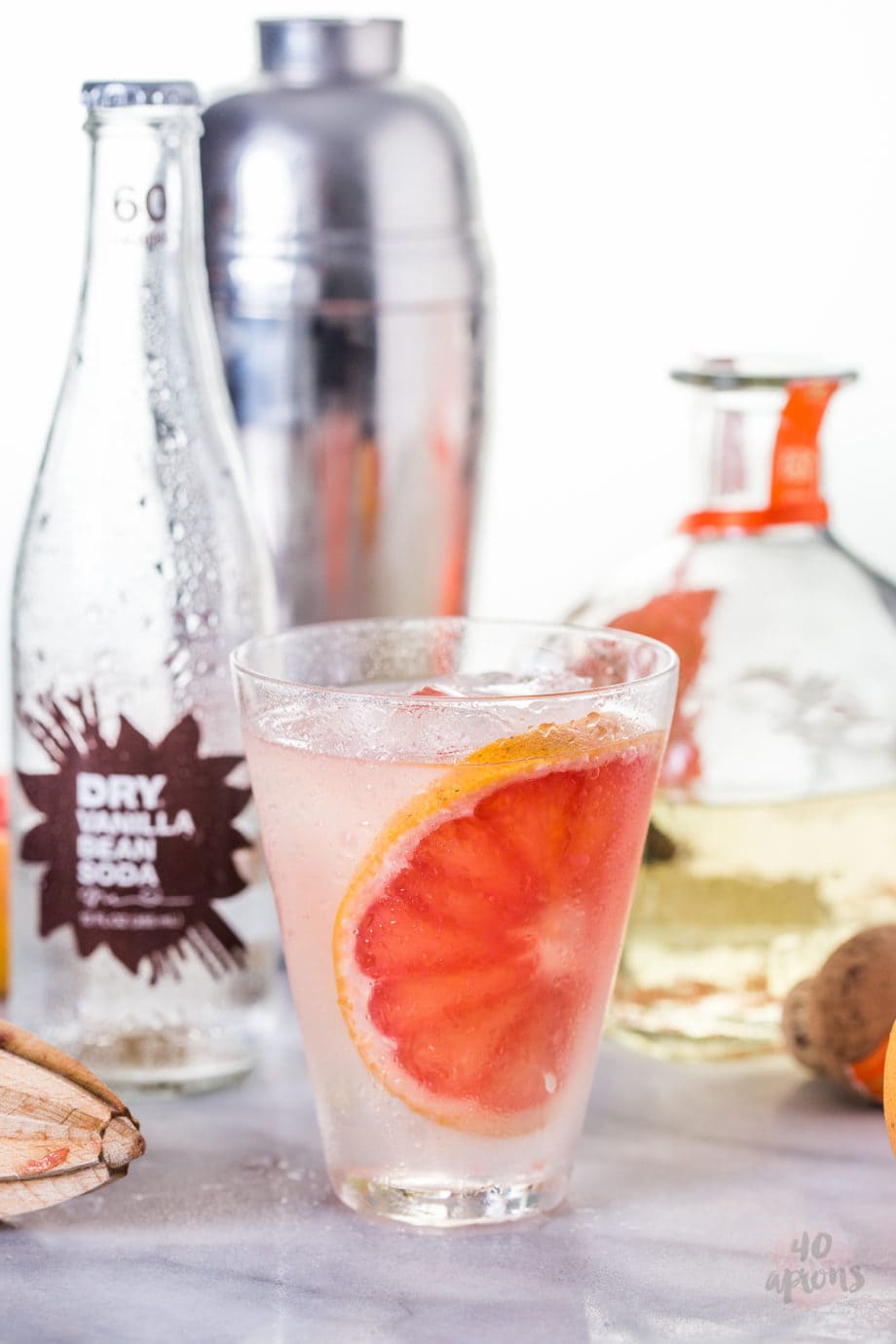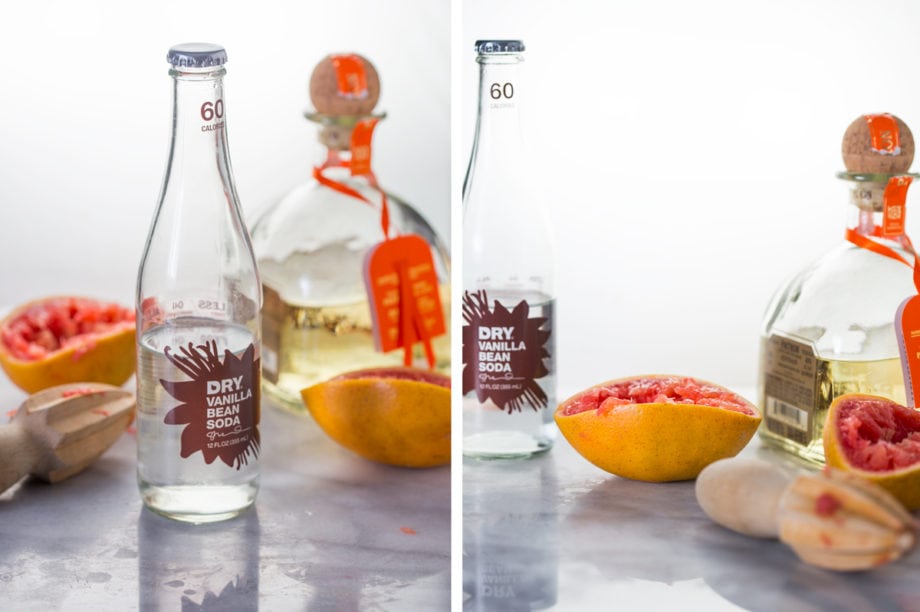 O isn't a mega tequila fan like I am, though he loves my honey margaritas (coming soon to a 40 Aprons near you!), but he loved this cocktail. It's refreshing and just barely tart with a nice balance and bubbly from the vanilla soda. And it just happens to be totally beautiful, which never hurts.
Make this.
Winter Vanilla Paloma
Grapefruit, tequila, Dry Vanilla Soda. Perfectly refreshing and simple with a sweet twist.
GO PREMIUM - AD FREE + MEAL PLANS
Ingredients
juice of one grapefruit

1.5

ounces

of tequila

(one shot)

1

cup

Dry Vanilla Bean Soda

thin slice of grapefruit

, optional, garnish
Instructions
Combine grapefruit juice and tequila with ice in a cocktail shaker and shake vigorously. Pour over ice in serving glass and top with Dry Vanilla Bean Soda. Serve immediately and garnish with a slice of grapefruit.
Notes
Serve immediately and garnish with a slice of grapefruit.
Nutrition
Serving:
1
g
Calories:
861
kcal
Carbohydrates:
112
g
Protein:
4
g
Fat:
36
g
Saturated Fat:
1
g
Sodium:
1
mg
Potassium:
664
mg
Fiber:
8
g
Sugar:
34
g
Vitamin A:
5658
IU
Vitamin C:
154
mg
Calcium:
108
mg
Iron:
1
mg
Net Carbs:
104
g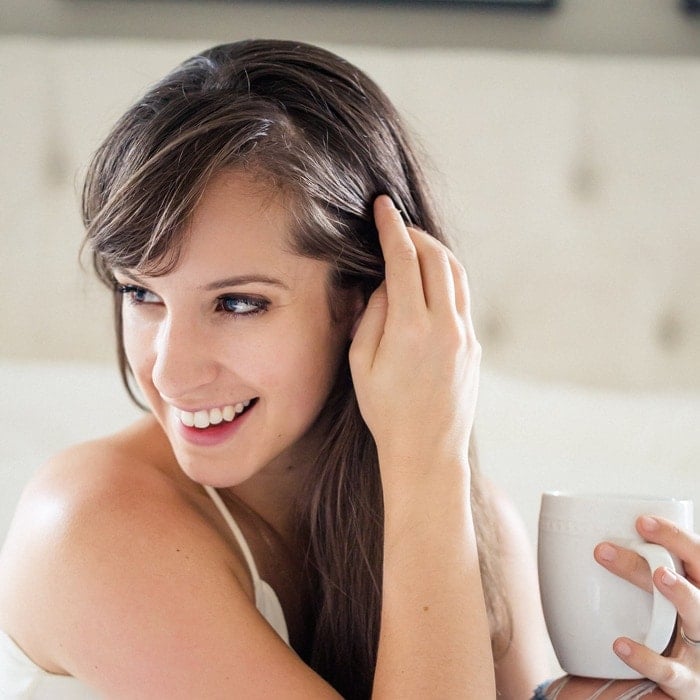 Cheryl Malik is the recipe developer, writer, and photographer behind the healthy, flavorful, family friendly recipes at 40 Aprons. She's been a blogger for 10+ years and is known for her delicious recipes and detailed recipe instructions. Cheryl is a mom of three who lives in Memphis, TN.