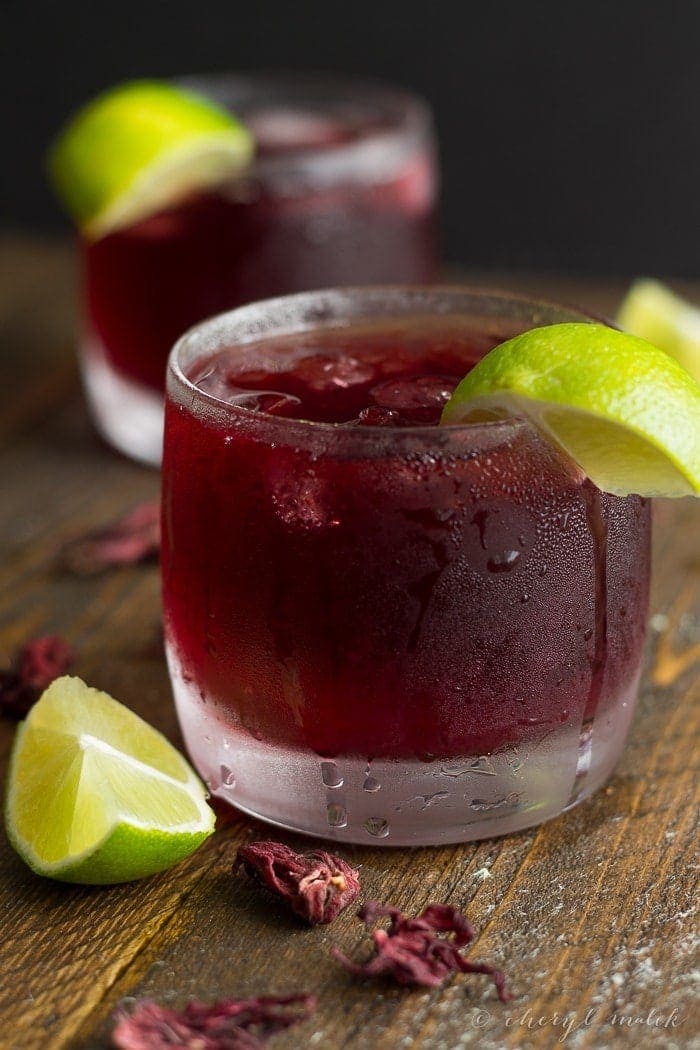 Have you ever had hibiscus tea? Maybe you have, but it was called agua de jamaica, agua flor de jamaica.. or just that, you know, "red agua fresca" from the drink machines at any given paletaria. I fell in love with my first sip–the tart tanginess, the vibrant hue, the subtle floral quality that almost gave way to a fruitiness!
But what I did not love was the sheer sugariness of the whole encounter. Every time I order a glass of the stuff, I know it'll be equivalent to a soda in sugar content, which isn't something I really get down with on a day-to-day basis. We try not to drink much sugar, saving room in our exceptions budget for things like whiskey sours and crappy must-have margaritas at the taqueria.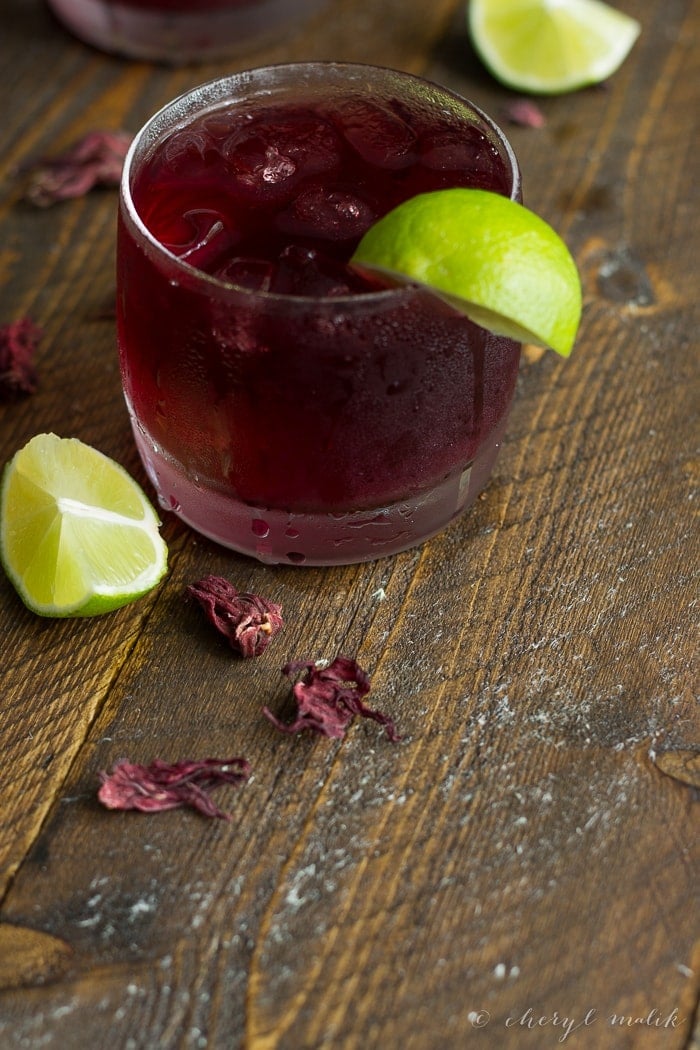 So when I came across a bag of dried hibiscus flowers at the international market, I knew I had to buy them and start experimenting! I started researching simple teas, when I came across this pretty amazing nutritional information…
Did you know that hibiscus tea actually contains more antioxidants than pomegranate or cranberry juice? Pretty remarkable, right? Not only that… hibiscus tea is high in electrolytes, like chloride, magnesium, potassium and sodium, which makes it perfect for summer, post-run and -workout rehydration, and for a long day at the beach. I'm sold.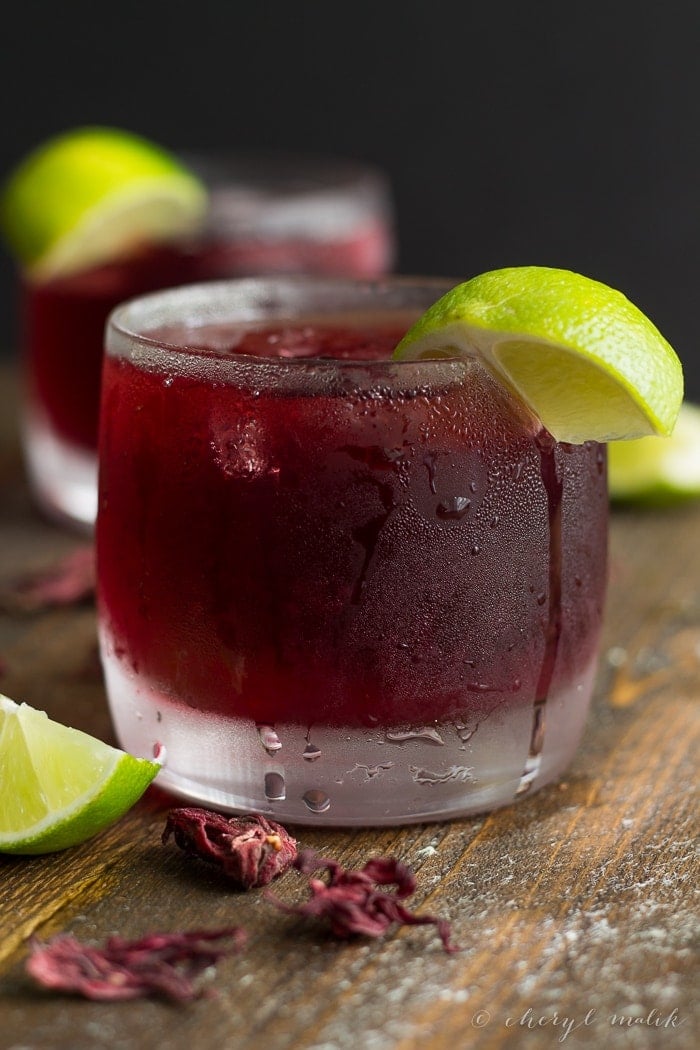 But before I knew all of that, I knew that I loved the tea because it was damn good. Its remarkable antioxidant and electrolyte levels are just added benefits, like finding out the man you fell in love with just–surprise!–not just happens to own a private island. He's all like…
"Surprise! I have a private island."
And you're all like,
"Awesome! I'll bring hibiscus tea."
Make this. It's perfect for hot, humid summer weather. Mmm.
Hibiscus Tea (Agua de Jamaica)
Ingredients
1 1/2

cup

of dried Jamaica Flowers

3

cups

of water

4

cups

of water to make 2 quarts of the final drink

1/4 - 1/2

cup

agave nectar

2

whole

juice of two limes
Instructions
Place the dried flowers in a small pot with the 3 cups of water and bring to a boil. Boil for about 20-30 minutes over medium-low heat.

Cover and let steep for at least 4 hours or overnight.

Strain the flower and water tea. Stir in the remaining 4 cups water, 1/4 cup agave nectar, and lime juice.
Recipe Notes
Add more agave nectar, to taste, if desired.
Nutrition Facts
Hibiscus Tea (Agua de Jamaica)
Amount Per Serving (4 g)
Calories 130
Calories from Fat 9
% Daily Value*
Fat 1g2%
Sodium 23mg1%
Potassium 21mg1%
Carbohydrates 32g11%
Protein 1g2%
Vitamin A 241IU5%
Vitamin C 3mg4%
Calcium 17mg2%
Iron 1mg6%
* Percent Daily Values are based on a 2000 calorie diet.
51