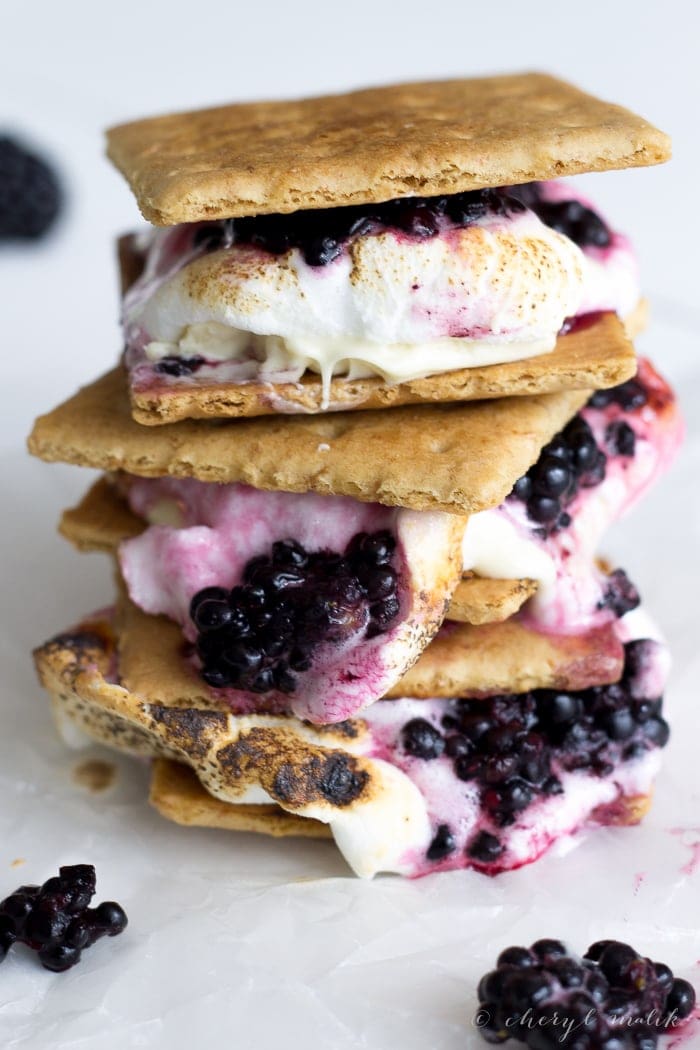 I apologize in advance, honey. But you know I have to tell the story.
I was inspired to make these when blackberry popped into season, and I had an extra bag of marshmallows tucked away after an interesting experience making burnt-marshmallow "shot glasses" for my sister's birthday. I figured, what could be better than a few smashed blackberries paired with gooey, melty white chocolate on a pillowy, slightly burnt marshmallow, in between two crunchy graham crackers? Nothing, that's what.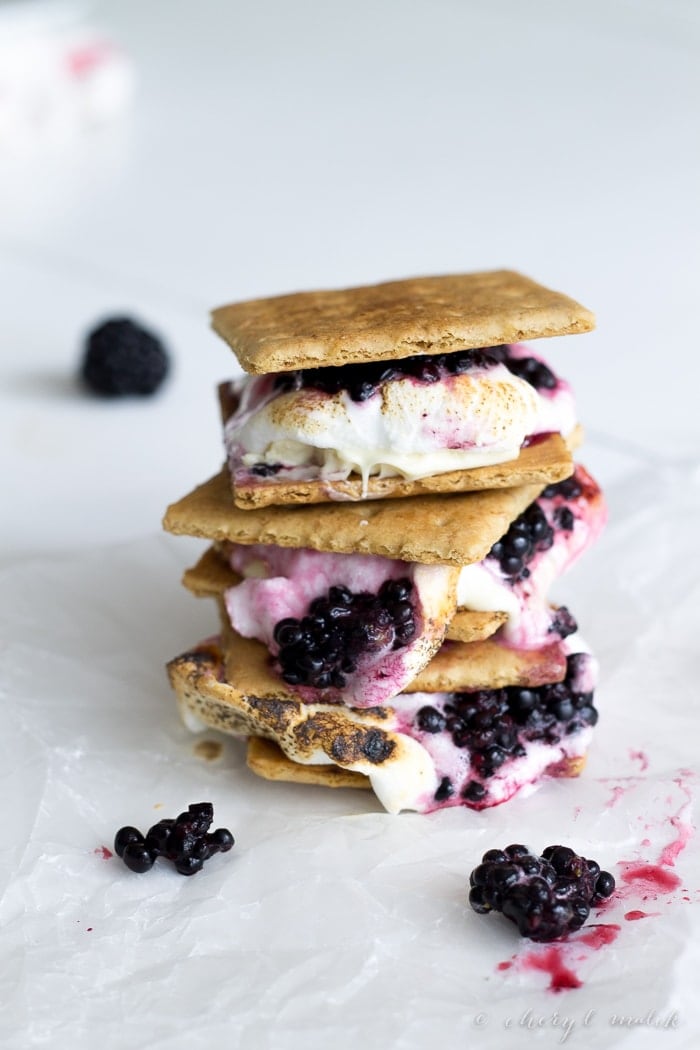 But O and I were having a little petty fight, about probably giving the pup too much peanut butter or something, and so I gathered the ingredients by myself and proceeded to whip up a batch of these little guys. I took a bite and I think moaned like I was in childbirth. Took another bite, another creepy, guttural moan. And again and again. There were only about two or three bites of the smores left when I went into the other room for some reason. Came back out, O still not speaking to me at the moment, but I spied just a little bit of sticky marshmallow stuck to his chin stubble.
"Did you eat my smores?" I asked, a trick question.
"No!" he responded, unaware of his chin-evidence.
"Bahahahahahaha" I responded, and all was well.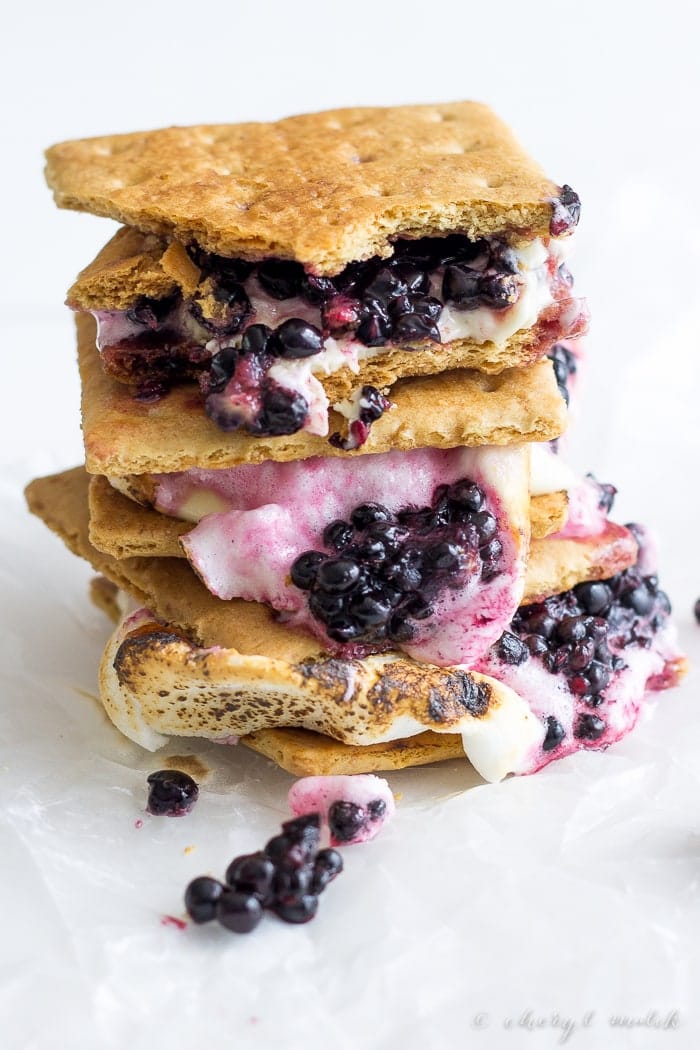 These blackberry white chocolate smores are so good that O risked a couple bites, even while he was trying to be strong and hold out on our peanut-butter battle. That says a lot, you guys, because we're both always right, always.
Marital escapades aside, you'll love these because they're perfectly summery and gorgeous, fruity bursting blackberries with creamy melted white chocolate. The sweetness of ripe blackberries pairs perfectly with the fluffy, almost smoky marshmallow, and the butter graham cracker adds a crunch that perfectly contains the heavenly filling. I mean, guys, these are really good. Really, really good.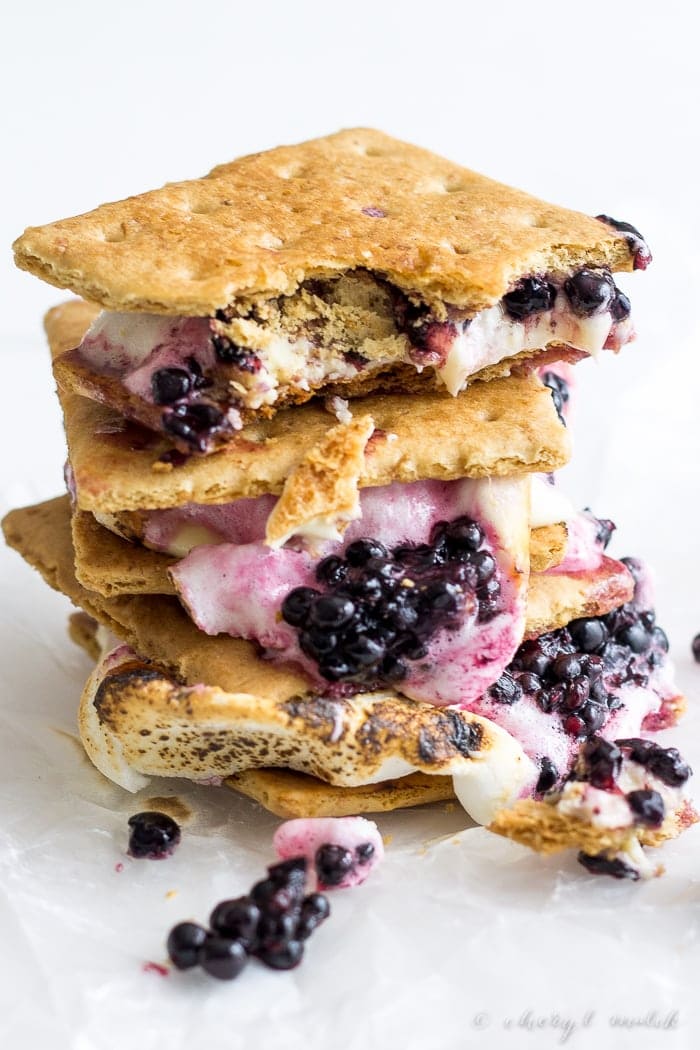 I even brought over the stuff to make some for some friends this last weekend and uh, actually forgot the marshmallows. Critical part to smores, right? But we 'made' them anyway, leaving them open-face like little caviar toasts, just buttered graham crackers layered with melty white chocolate and topped with a couple smashed blackberries, and they loved them. I think they even sort of doubted me when I said they're way better with that toasted marshmallow… and I take that as a good sign.
You can make these indoors or out, just toast the heck out of that marshmallow and proceed with traditional smore-making if you're rocking an open flame. I'm including the indoors recipe for one singular smore to keep it simple, so just multiply out as necessary.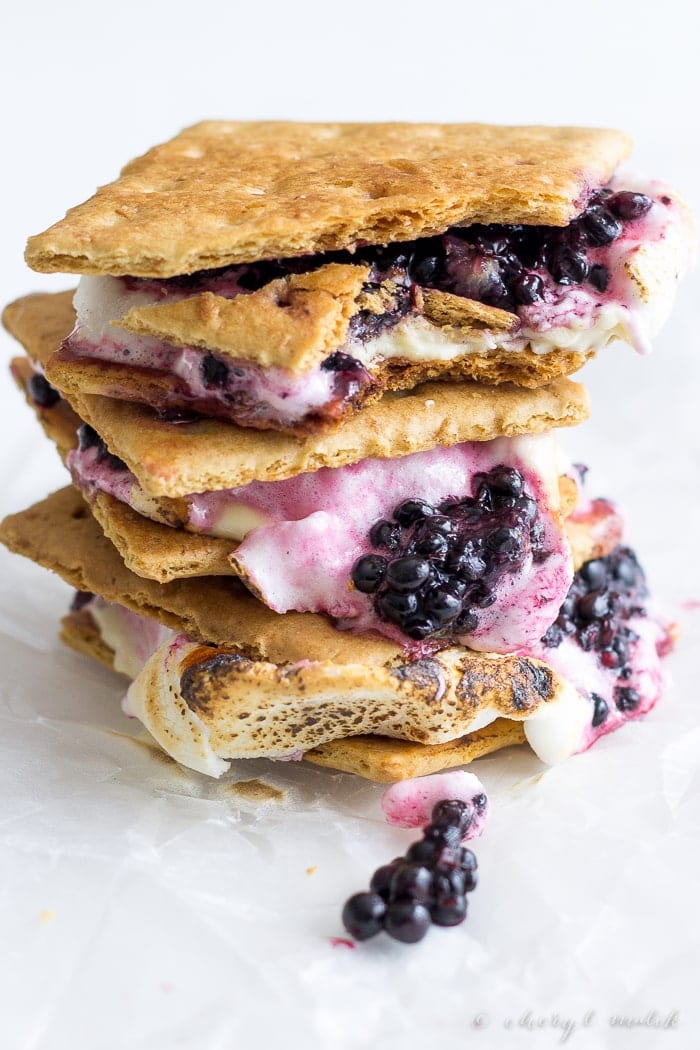 Make these. Mmmmmmmm………………..
…….mmmmmmmmmm.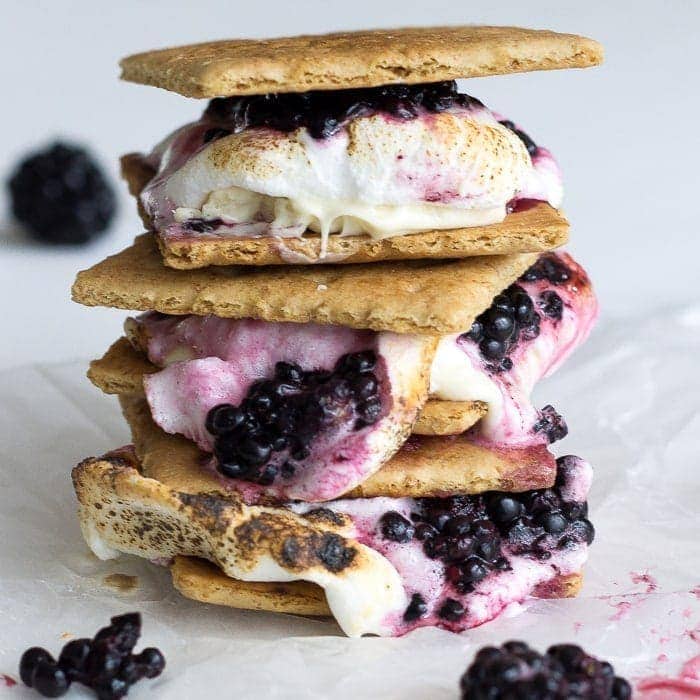 Blackberry White Chocolate Smores
Ripe, sweet blackberries paired with melty, creamy white chocolate, toasted marshmallow, and buttery graham crackers. The ultimate decadent summer treat.
GO PREMIUM - AD FREE + MEAL PLANS
Ingredients
2

graham crackers

1

teaspoon

butter

, melted

1

large marshmallow

1

square

(about 1 ounce) good white chocolate, from a bar

2

ripe blackberries

, smashed lightly in a bowl with the back of a fork or a muddler
Instructions
Preheat your broiler.

Brush both sides of the graham crackers with melted butter. Place in a single layer on a microwave-safe plate and lay a square of white chocolate on graham cracker (for every two). Microwave about 30-45 seconds, or until the white chocolate is beginning to soften and melt. Don't microwave too long, or parts of your graham cracker will burn!

Transfer the graham cracker with white chocolate on it to a pan and place a marshmallow on top of the white chocolate. Place under broiler and watch carefully--about 90 seconds to 2 minutes. The marshmallow should puff up and begin to brown; don't let over-brown or your graham cracker will suffer! If you prefer your marshmallow a bit more toasted, use a kitchen torch to brown the naked edge.

Spoon light smashed blackberries onto top of toasted marshmallow and top with remaining graham cracker.
Nutrition
Serving:
2
g
Calories:
49
kcal
Carbohydrates:
6
g
Protein:
1
g
Fat:
2
g
Saturated Fat:
1
g
Cholesterol:
5
mg
Sodium:
50
mg
Sugar:
3
g
Vitamin A:
62
IU
Iron:
1
mg
Net Carbs:
6
g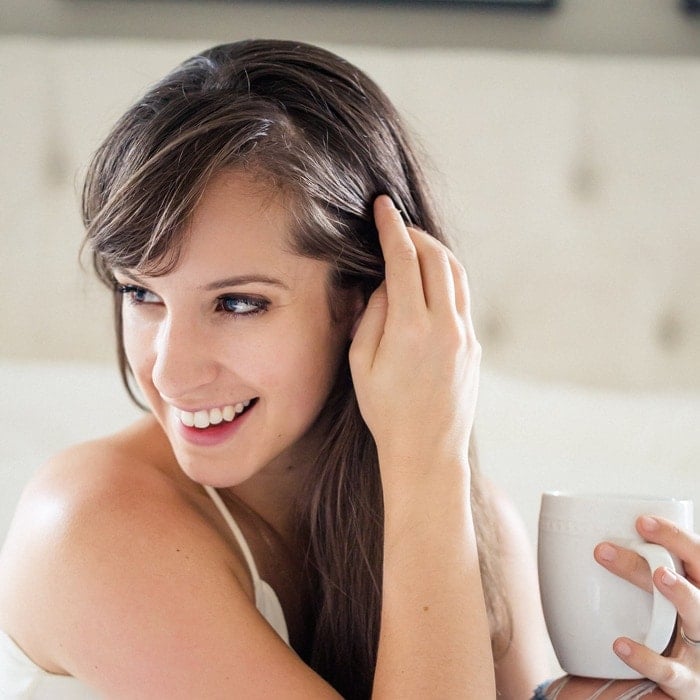 Cheryl Malik is the recipe developer, writer, and photographer behind the healthy, flavorful, family friendly recipes at 40 Aprons. She's been a blogger for 10+ years and is known for her delicious recipes and detailed recipe instructions. Cheryl is a mom of three who lives in Memphis, TN.