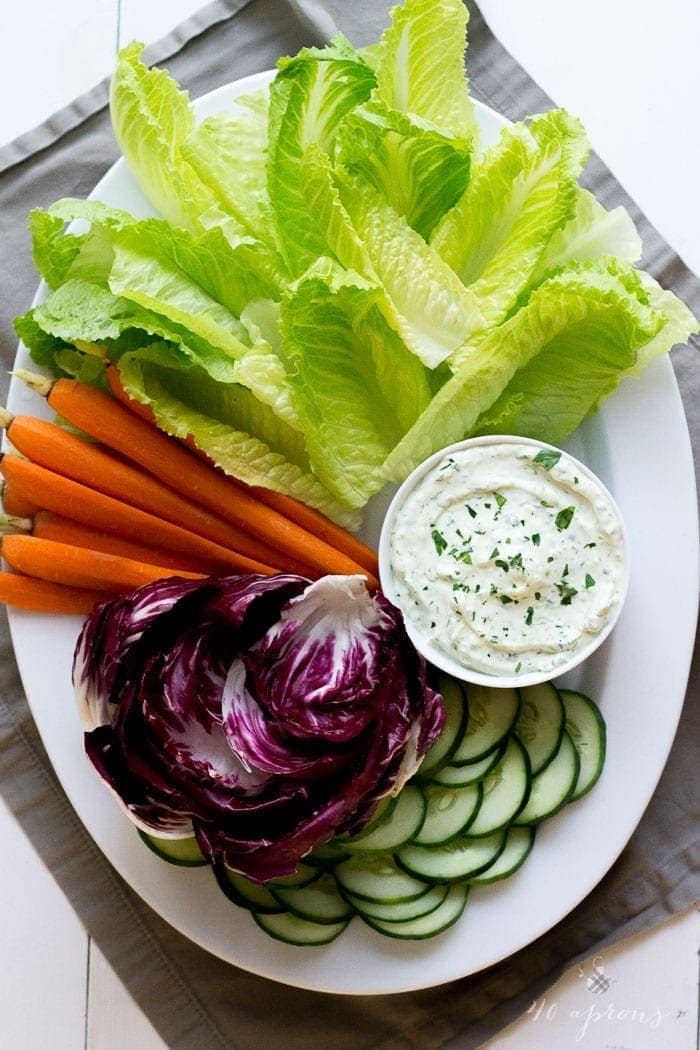 "As the Queens of the Stone Age say," he concluded with a wearied, yet knowing sigh, "'We get these pills to swallow.'"
In the sample text, 'he' refers to:
a.) Jeff Tweedy
b.) a bearded late-twentiesomething drinking a craft brew at a bar with, of course, a girl
c.) Dr. T. Colin Campbell
d.) My 8-year-old cousin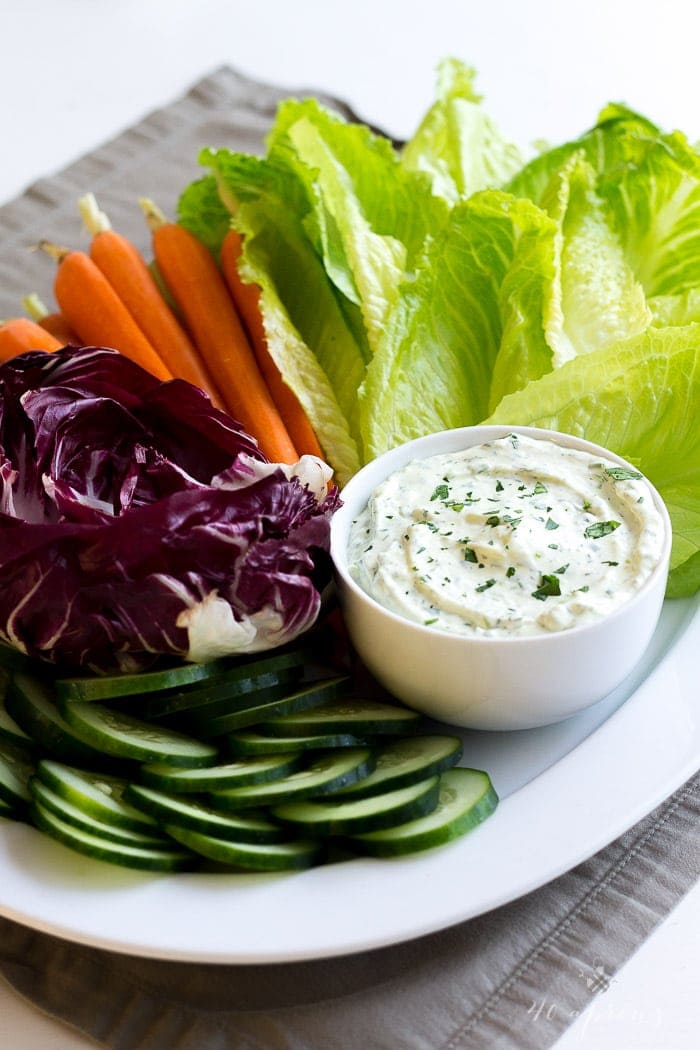 If you guessed d., you're correct! Also, I have the weirdest slash hippest twin cousins of all time. When I babysat them when they were wee, they requested dal for lunch and that I throw on Surfer Rosa in the car. You can't outdo that, so don't even try!
This blog is all about them, because why? Because they understand the goodness that is this creamy herb dip, or, let's be honest, anything borne of Ina Garten's kitchen. I made a batch for Thanksgiving last year, thinking the coolness and herbaceous dip would offset the heavier feast to follow, and I was right! We ate it up, feeling indulgent in the richness without feeling at all heavy, simply primed and ready for the gorge-a-thon that loomed in the distance.
But it wasn't until a week later, when my aunt called me up and asked for the recipe that I really understood the true and ultimate epicness of this recipe. One of my cousins, she said, had asked her to make it for their school Christmas party. For second grade. Considering it's made from scallions and dill and cream cheese, served with romaine leaves and radishes, you have to assume it's pretty everyone-ever-friendly with that sort of qualification, right?
This creamy herb dip is the perfect appetizer for the holidays: light enough to not spoil any appetites, yet rich enough to feel like you're still referring to your diet as "Felicia" (for now, Felicia. For now). It's packed full of flavor, thanks to the perfect balance of fresh herbs and just the right amount of salt and pepper, and it's creamy without being too fluffy and rich without being too dense. Oh, and it's best made ahead, which couldn't be more convenient around Thanksgiving dinner and, for us this year, the Christmas Eve feast we're putting on. It's the dip recipe that will free you from all those other dip recipes you've got clogging up your Pinterest!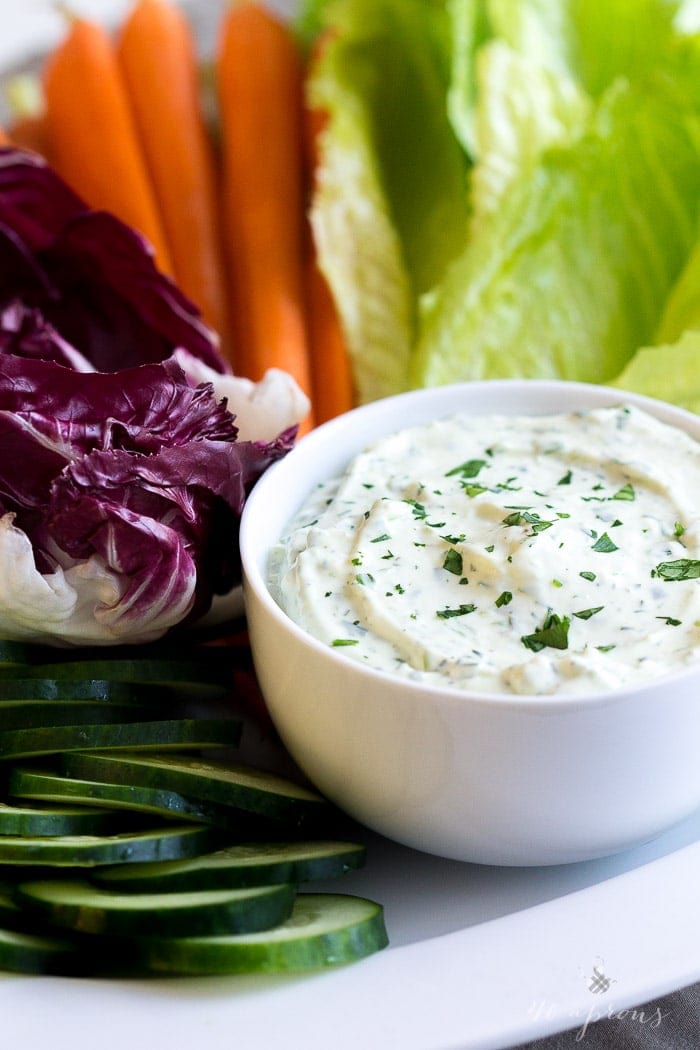 I serve it with full romaine leaves, as the watery crunch from the hearts perfectly balances the dip and doesn't require too much lapine chewing, as well as trimmed carrot sticks–leaving the trimmed greens end for an elegant, organic touch, rounds of cucumber, and thinly sliced radishes. Delightful.
Make this for Thanksgiving! Make it for Christmas. Make double and hide half.. for later.. Chef's treat.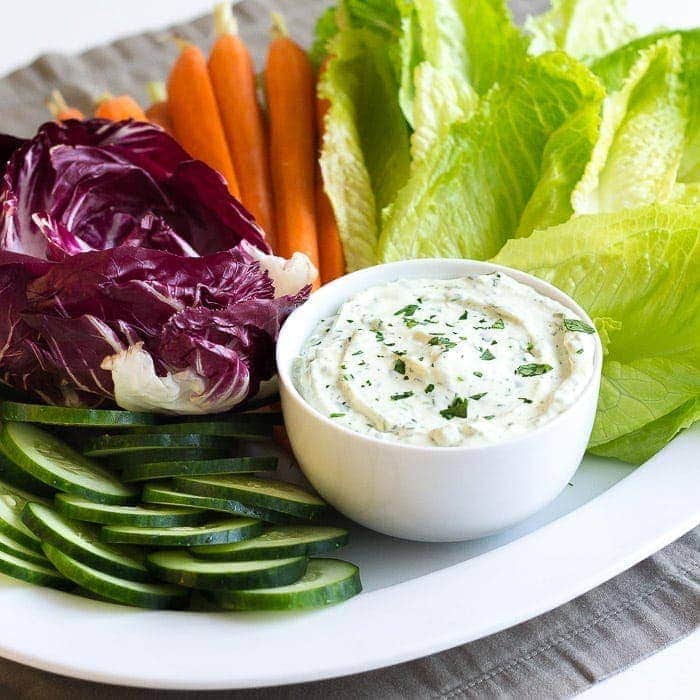 Creamy Herb Dip
Cool yet rich, this creamy herb dip is the perfect holiday appetizer.
GO PREMIUM - AD FREE + MEAL PLANS
Ingredients
8

ounces

cream cheese

, at room temperature

1/2

cup

sour cream

1/2

cup

mayonnaise

4

scallions

, white and green parts, minced

3

tablespoons

fresh parsley leaves

, minced

1 1/2

tablespoon

fresh dill

, minced

1

teaspoon

kosher salt

3/4

teaspoon

freshly ground black pepper
Instructions
Place the cream cheese, sour cream, mayonnaise, scallions, parsley, dill, salt, and pepper in the bowl of an electric mixer fitted with the paddle attachment and blend.
Notes
Serve at room temperature.
Nutrition
Serving:
10
g
Calories:
177
kcal
Carbohydrates:
1
g
Protein:
2
g
Fat:
18
g
Saturated Fat:
7
g
Cholesterol:
36
mg
Sodium:
386
mg
Potassium:
52
mg
Fiber:
1
g
Sugar:
1
g
Vitamin A:
451
IU
Vitamin C:
1
mg
Calcium:
36
mg
Iron:
1
mg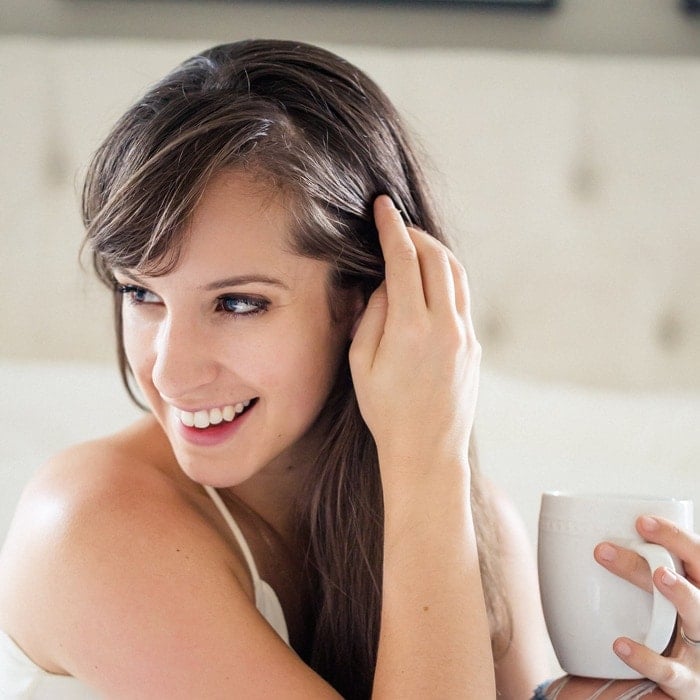 Cheryl Malik is the recipe developer, writer, and photographer behind the healthy, flavorful, family friendly recipes at 40 Aprons. She's been a blogger for 10+ years and is known for her delicious recipes and detailed recipe instructions. Cheryl is a mom of three who lives in Memphis, TN.